Wayne Lai reportedly gives a S$33,000 monthly allowance to his son, who has been criticised for being 'too showy' on IG
Netizens started talking about the 25-year-old when he made a rare appearance with his mum and dad at Grace Chan and Kevin Cheng's home.
Hong Kong actor Wayne Lai, 59, has been spending most of his time working in China in recent years.
Wayne was recently back in Hong Kong and along with his wife, Julia, and 25-year-old son, Ching Kiu, paid Kevin Cheng and Grace Chan a visit.
Wayne and Grace have remained close since playing siblings in TVB drama Overacheivers in 2014.
Last week, Grace shared a picture of herself and her youngest son, Carlos, with Wayne's family. She wrote: "Whenever we meet to catch up, I can't bear to see you guys leave. I really cherish the friendship we have."
The photo quickly went viral, with many netizens focusing their attention on Ching Kiu, who is rarely seen with his parents.
Kevin (left) was also in the pics
One topic netizens brought up was how Ching Kiu often takes to Instagram to show off his wealth, like his cars — he has a McLaren 570S and a Chervolet Camaro — as well as his Rolex Daytona.
It was also reported that Wayne gives Ching Kiu a monthly allowance of HK$200K (S$32.7K).

As a result, Chung Kiu, who was previously studying in the US, has been criticised for being "too showy".
In response to the criticisms levelled at his son, Wayne said that the cars and watch belong to him, and that he was only sharing them with his son.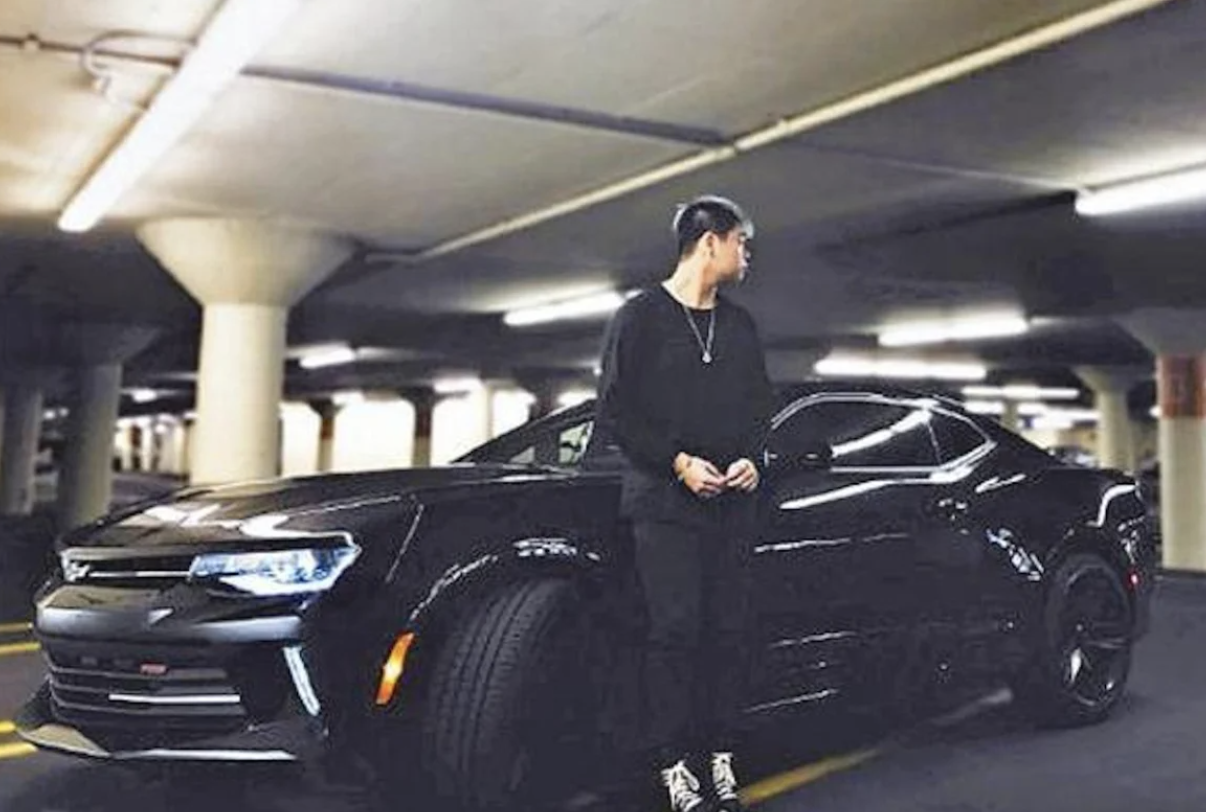 According to Wayne, the cars belong to him, and he only shares them with Ching Kiu
Photos: Chinapress