Who's Huat And Who's Not In The Year Of The Water Tiger? Find Out In Our CNY Zodiac Ranking
Which animal sign in the Chinese zodiac is poised for a roar-some year, and huat can you do if things don't look too rosy for you? A fengshui master tells all.
The Year of the Water Tiger looks set to be a roaring one for those born in the year of the Rooster, Pig, and Rabbit — you'll have the Midas touch and make grrr-eat strides in your career. If you're a Tiger, you'll need to work a lot harder to earn your stripes. "Consider furthering your studies or picking up new skills as these will help you find some breakthrough in your career. It will also boost your confidence and help you overcome some of the stresses that you feel for the year," says Way Fengshui's chief executive officer Mark Tan.
According to Mark, though "a recovery is in sight", the first three quarters of 2022 are expected to be challenging: "We would advise everyone to stay positive and proceed with caution. It's very important for you to persevere and motivate yourself to keep marching on."
Read on for your zodiac animal's ranking this year and Mark's tips to boost your huat factor.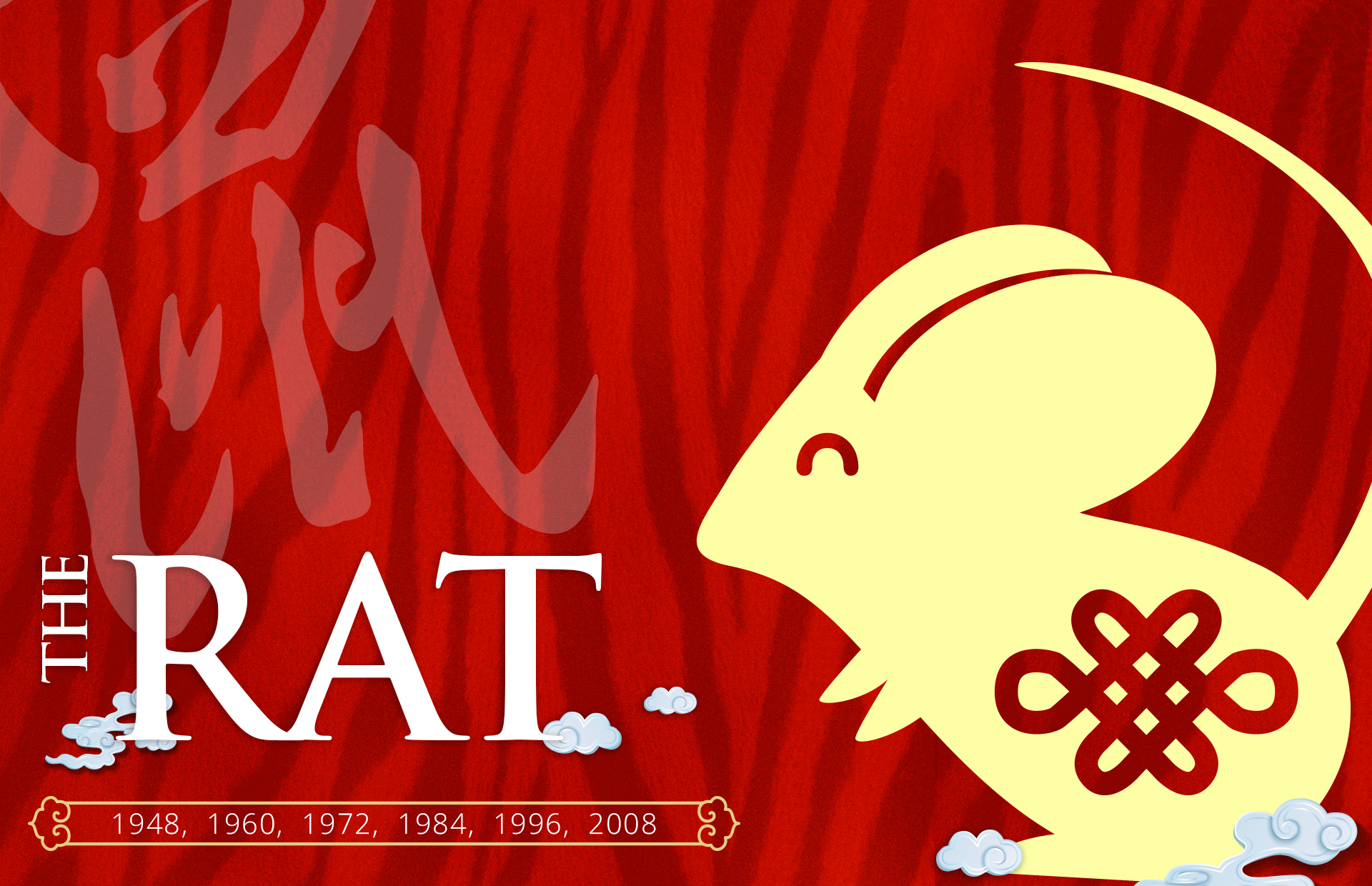 Rat
Overall zodiac ranking: 12th
The Good
2022 will be one ratty year for those born in the Year of the Rat. You may face a stream of obstacles at work, leaving you discouraged. Instead of being jealous of others' achievements, show more appreciation for the things that you have. Stay motivated and take this opportunity to upgrade yourself as it will help your career or studies in the long run. Surround yourself with people from the Pig zodiac who will give you a boost.
The Bad
Unlucky stars around you may cause you to become irritable. Avoid getting into arguments whether at work or in your personal life as fluctuating emotions may affect your health. Also watch out for your personal safety. Pay attention when driving or crossing the road. A moment of carelessness could lead to serious injuries.
Auspicious colours: Black and blue
Auspicious number: 12
Benefactor sign: Pig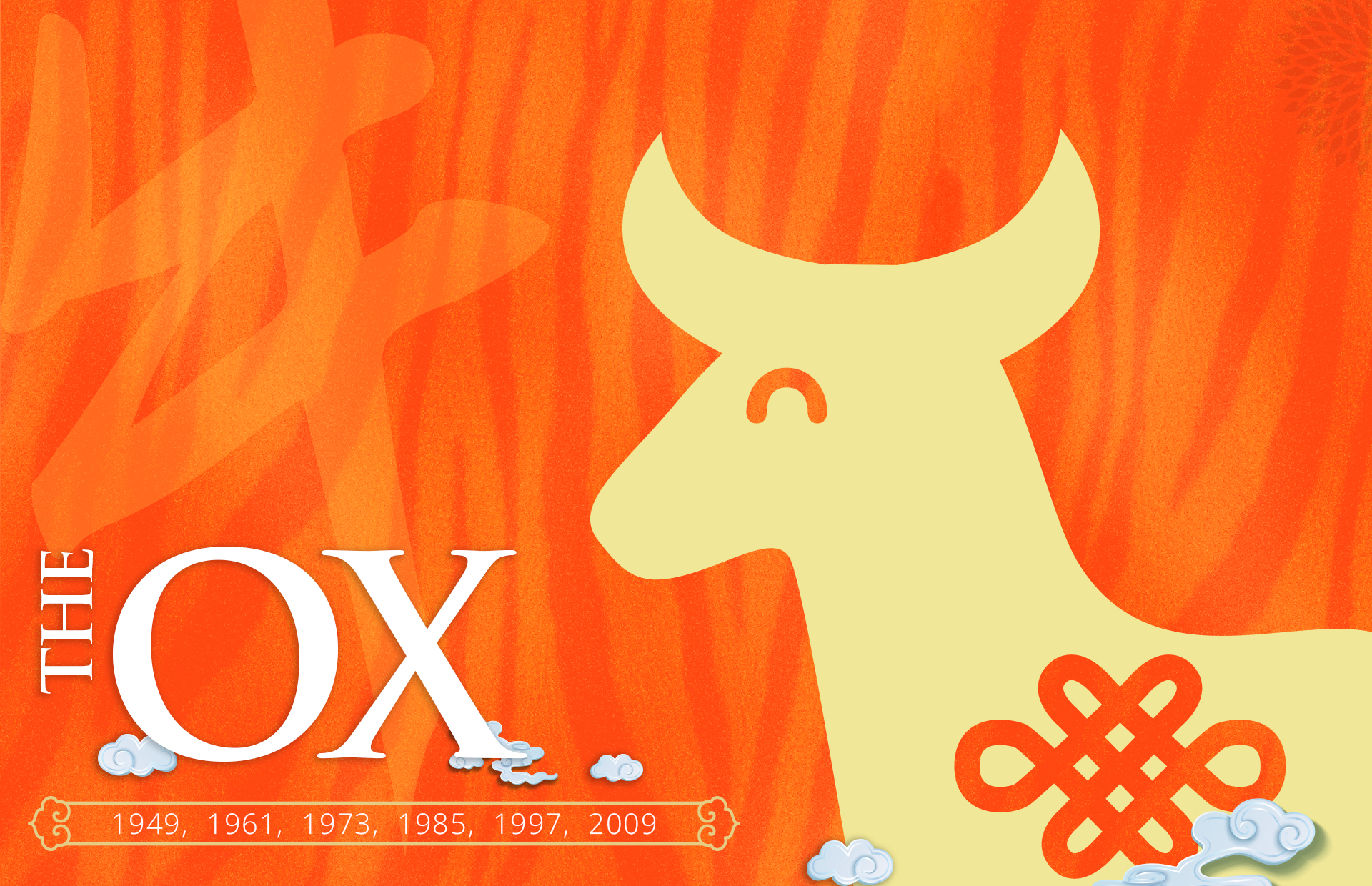 Ox
Overall zodiac ranking: 7th
The Good
With support of the Breakthrough Star, you can finally overcome obstacles that you've been facing. This is a good time to revisit old projects that you've been trying to get off the ground, and take on new initiatives and challenges boldly. This is also an ox-cellent year for romance. Pay attention to those around you as you may find someone that is always there for you. Those who are attached can consider settling down.
The Bad
While you may enjoy stable wealth luck, adopt a conservative strategy when making investments. Watch out for schemes that threaten to wipe out your savings. When it comes to partnerships, take care of your own interests. Poor health could hinder your career progression or studies. Make time for medical checkups and exercise outdoors regularly to boost immunity. Getting sufficient rest will also restore your energy for the long run.
Auspicious colours: Red, orange, white, and gold
Auspicious numbers: 6 and 10
Benefactor signs: Snake and rooster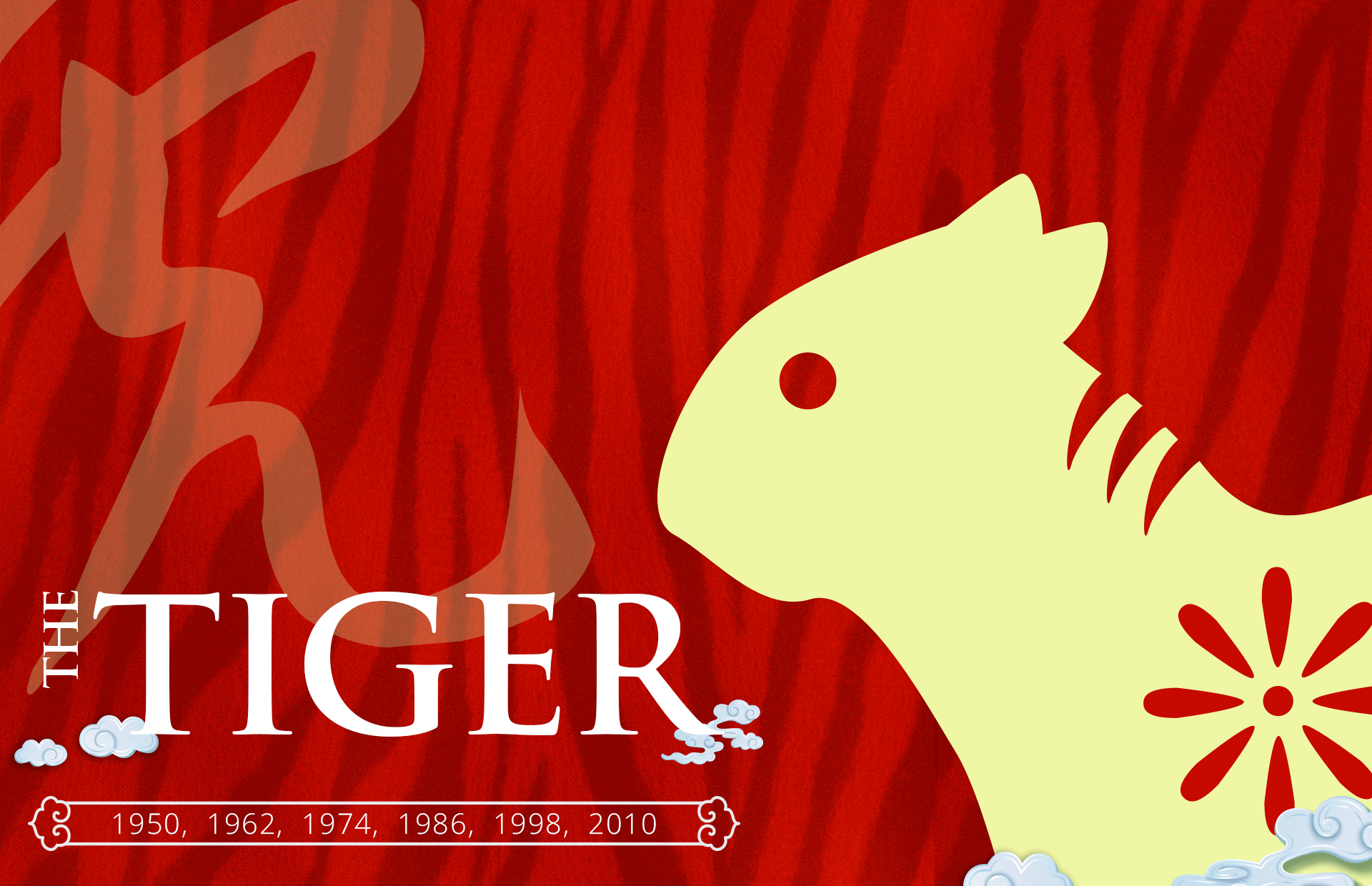 Tiger
Overall zodiac ranking: 9th
The Good
Tigers will enjoy stable career luck, so don't let obstacles get in your way. Get out of your comfort zone and challenge yourself, who knows, you might find opportunities in crisis. Consider taking up new skills or courses to improve your career prospects. Similarly, those who are in school will have a relatively smooth year. However, don't be distracted or complacent. Double check your work to avoid careless mistakes.
The Bad
You have the tendency to make mistakes and bad judgments. When signing contracts, read the fine print carefully to avoid potential losses. You are also prone to minor health ailments and mood swings. Don't let stress get the better of you. Spend more time with friends and family to help you unwind and relax.
Auspicious colours: Green, blue, and black
Auspicious numbers: 4 and 12
Benefactor signs: Rabbit and Pig
Rabbit
Overall zodiac ranking: 3rd
The Good
With multiple stars shining on you this year, you will enjoy good luck in the wealth, health and career department. Take this opportunity to work hard and go all out at work — as long as you stay focused, you will perform well and be duly rewarded. Consider attending more social events as they can be helpful for your career and romance.
The Bad
Despite strong financial prospects, don't squander your wealth away. Focus on saving money by investing in dividends or buying insurance, so there will be less chances to overspend. Be observant when dealing with people. You can easily be blinded by emotions or get into relationship conflicts. Best to keep a distance from the opposite gender.
Auspicious colours: Yellow, brown, blue, and black

Auspicious numbers: 8 and 12
Benefactor signs: Goat and Pig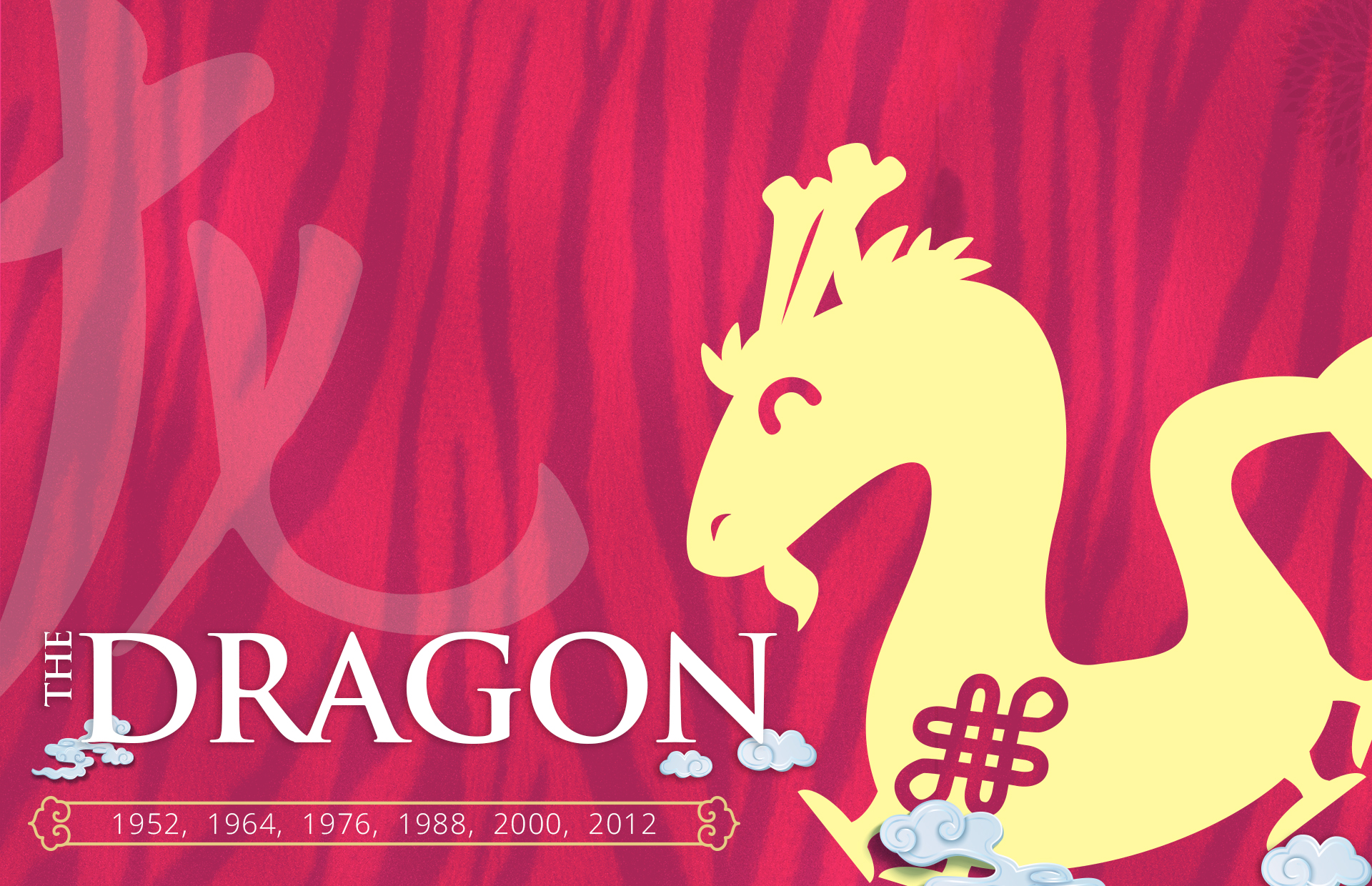 Dragon
Overall zodiac ranking: 11th
The Good
A challenging year lies ahead, but you shall be able to overcome it. Seek help from those you trust and make use of the year to upgrade yourself. Consider enrolling in courses of interest. While it may be tempting to switch jobs, it may be in your best interest to stay put. Stay positive and turn stress into motivation.
The Bad
You are susceptible to mood swings and depression which may cause unnecessary misunderstandings or arguments between you and your family. Be open to communication and be extra mindful of your mental health, or it will take a toll on you in the long run. Spend more time outdoors to clear your mind and try to sleep early. Avoid funerals or hospital visits.
Auspicious colours: Green, white, and gold
Auspicious numbers: 4 and 10
Benefactor signs: Rabbit and Rooster
Snake
Overall zodiac ranking: 5th
The Good
Lady luck in on your side. You will have a knack for making money and enjoy favourable returns in business collaborations. Arrange meetings over dinner for higher chances of success. And if you are looking at growing your wealth, consider diversifying your investments. But do pay attention to details when signing contracts and avoid acting rashly or you may encounter lawsuits. As social gatherings increase, singles should start mingling more to find a potential partner, while those in relationships should move forward with their wedding plans.
The Bad
Despite enjoying favourable fortune, you may feel dejected and a sense of emptiness. Confide in your loved ones if you encounter problems and or consider making changes to your home — a new environment can improve your mood. There's a fairly high chance of meeting with accidents or suffering from illnesses. If you have any pre-existing conditions or have been slacking when it comes to health checkups, this is the time to get them done.
Auspicious colours: Yellow, brown, white, and gold
Auspicious numbers: 8 and 10
Benefactor signs: Goat and Rooster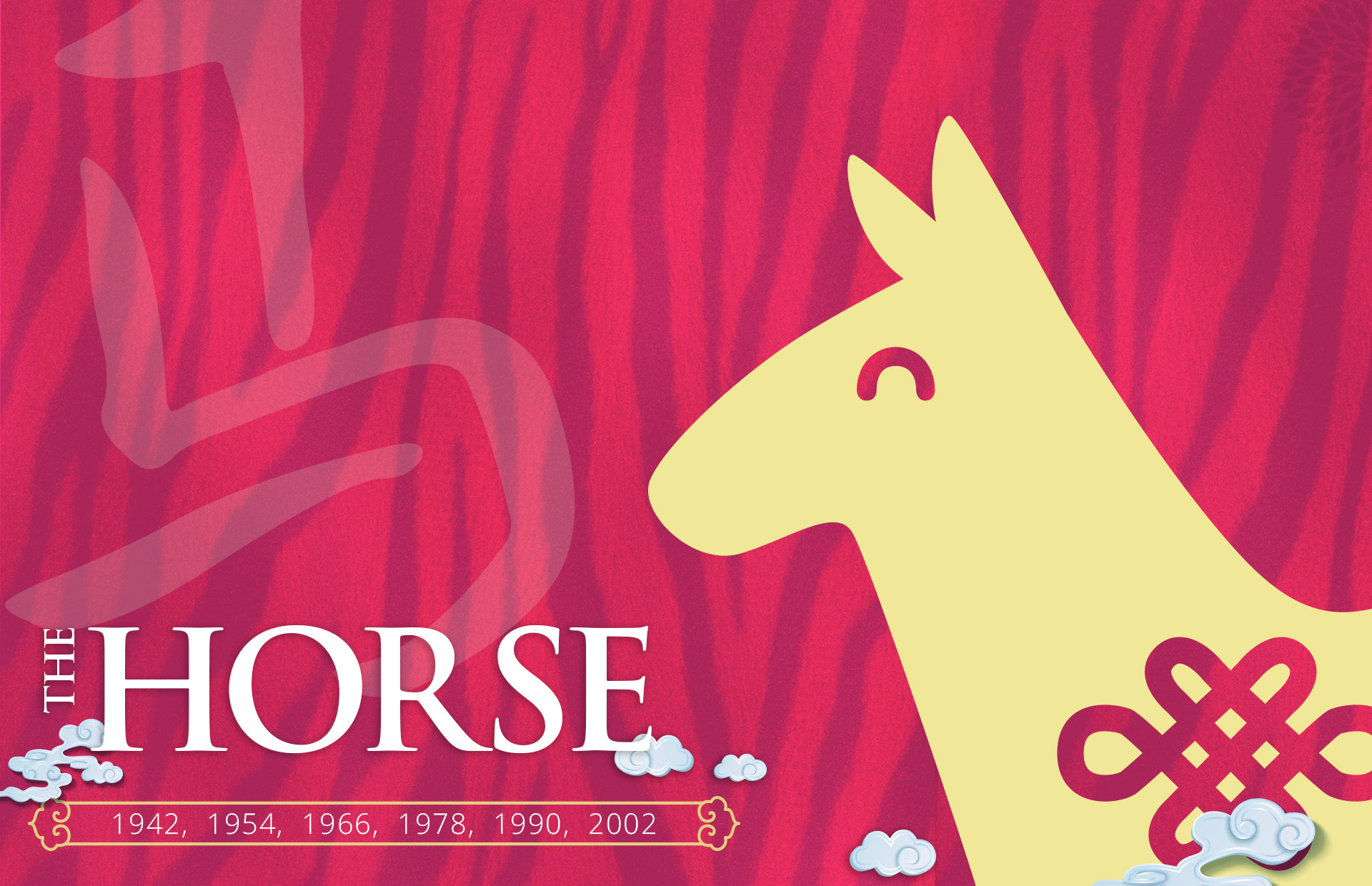 Horse
Overall zodiac ranking: 6th
The Good
There is no shortage of opportunities for you to showcase your leadership skills and talents, and this could lead to a raise or promotion at work. Business owners will enjoy steady wealth flow from smooth operations. Take advantage of your wealth luck by making small investments in reliable financial products. Those who are studying will also make great strides in their studies.
The Bad
Your hectic workload may cause you to feel stressed and fatigued. Control your emotions and be mindful of your words and actions to avoid conflict and gossip. Unscrupulous people might use it against you. Avoid partaking in dangerous activities and always stick to the right side of the law. If you have an ongoing lawsuit, you want to settle it as soon as possible.
Auspicious colours: Red, orange, yellow, and brown
Auspicious numbers: 7 and 8
Benefactor signs: Horse and Goat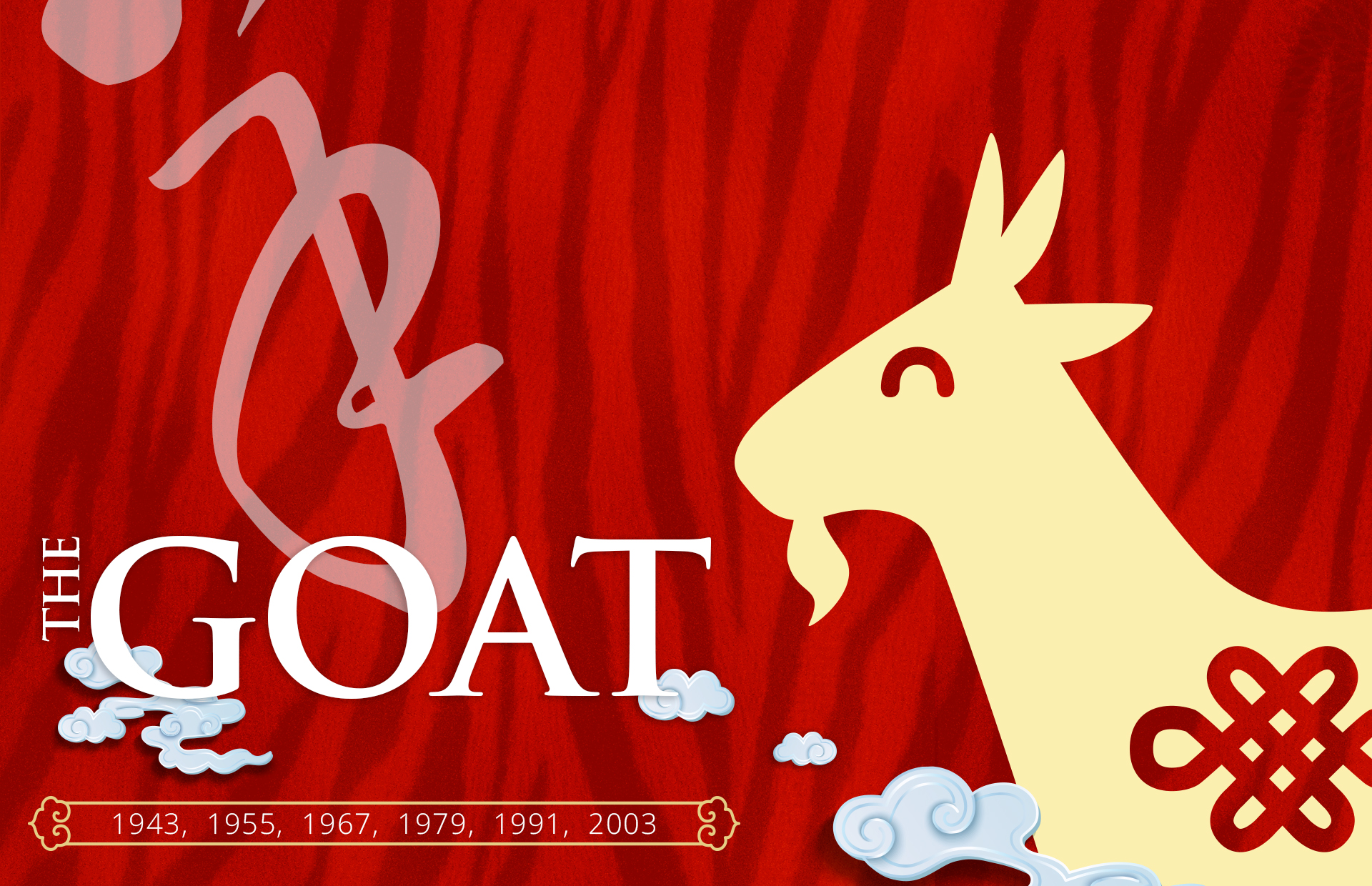 Goat
Overall zodiac ranking: 4th
The Good
After a rather meh 2021, things are looking up for the Goats. You will be blessed with stable income from your current job and rewarded for your hard work. If you are seeking change, consider exploring the overseas market. Dedicate some time to do charitable work as helping others will bring you more gains than expected. Things are equally good on the love front. Singles will have a good chance of meeting a potential partner, while those who are dating can consider taking things to the next level. Married couples can look into expanding the family.
The Bad
Pay attention to your health. Seek medical aid if you are feeling unwell and eat healthily to boost your immunity. You may also be tempted to indulge. Be mindful of your spending and save up for rainy days.
Auspicious colours: Green, blue, and black
Auspicious numbers: 4 and 12
Benefactor signs: Rabbit and Pig
Monkey
Overall zodiac ranking: 8th
The Good
Those born in the year of the Monkey have middling luck this year, but you shall enjoy career advancement. Stay optimistic and persevere. It also pays to step out of your comfort zone to explore new ventures. Looking to grow your wealth? Consider investing in property or stable investment projects. You can look forward to substantial gains if you do your due diligence before investing.
The Bad
Be extra careful when managing finances and think twice before agreeing to be guarantor. You are also prone to injuries, so avoid high-risk activities like water sports and stay focused on the road. Consider donating blood to earn some karma points.
Auspicious colours: Red, orange, white, and gold
Auspicious numbers: 6 and 10
Benefactor signs: Snake and Rooster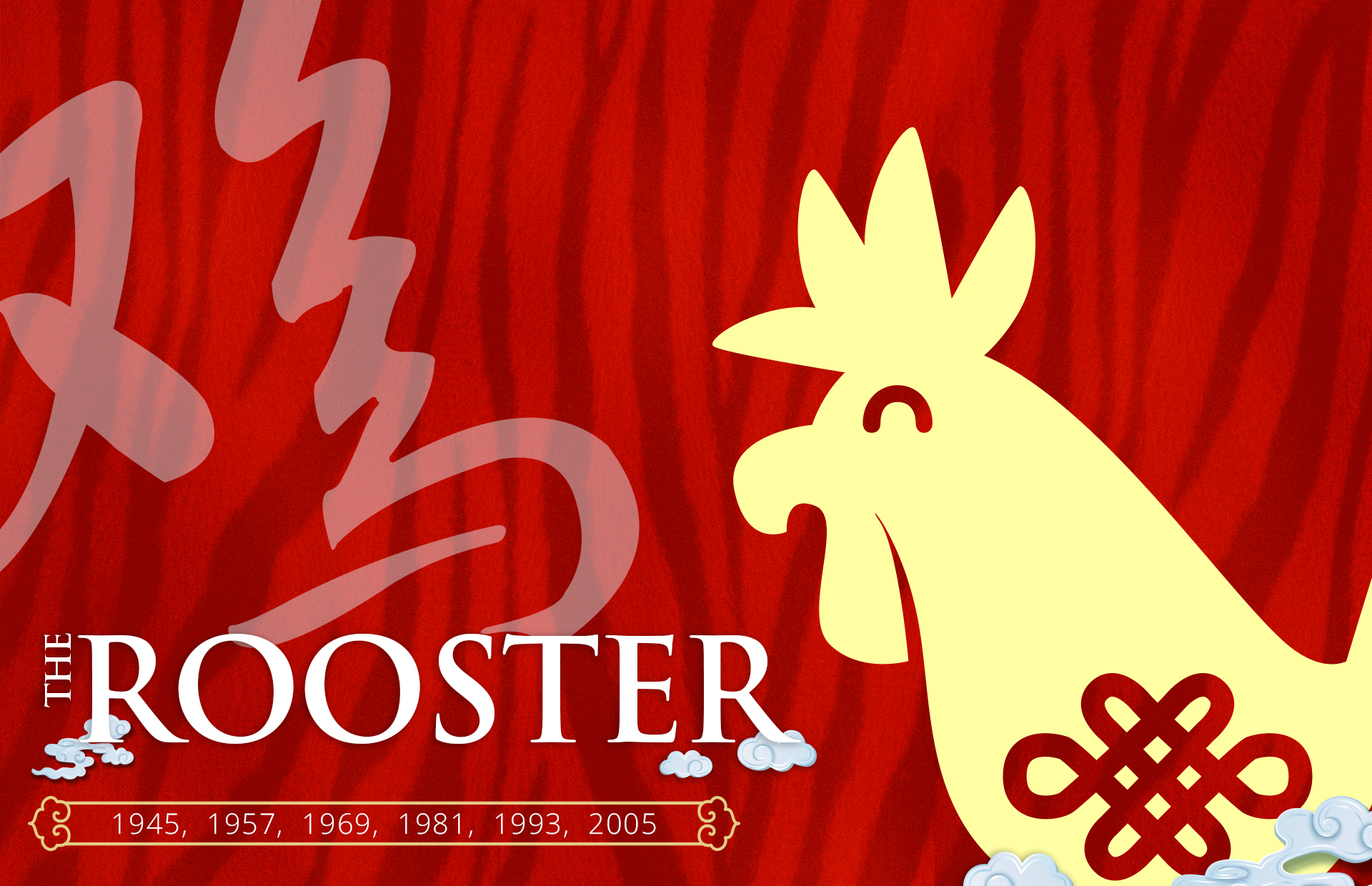 Rooster
Overall zodiac ranking: 1st
The Good
You will enjoy immense luck in all aspects of life. You will also receive plenty of help and support that will help you progress in your career. Business owners should consider expansion. Single chicks, this is a good time for you to find love.
The Bad
Refrain from being, um, cocky and show appreciation to those who have helped you. Work may be hectic but having a good work-life balance is equally important. Exercise regularly and pay extra attention to your health and safety. Don't over drink and stay alert on the road.
Auspicious colours: Red and orange
Auspicious number: 6
Benefactor sign: Snake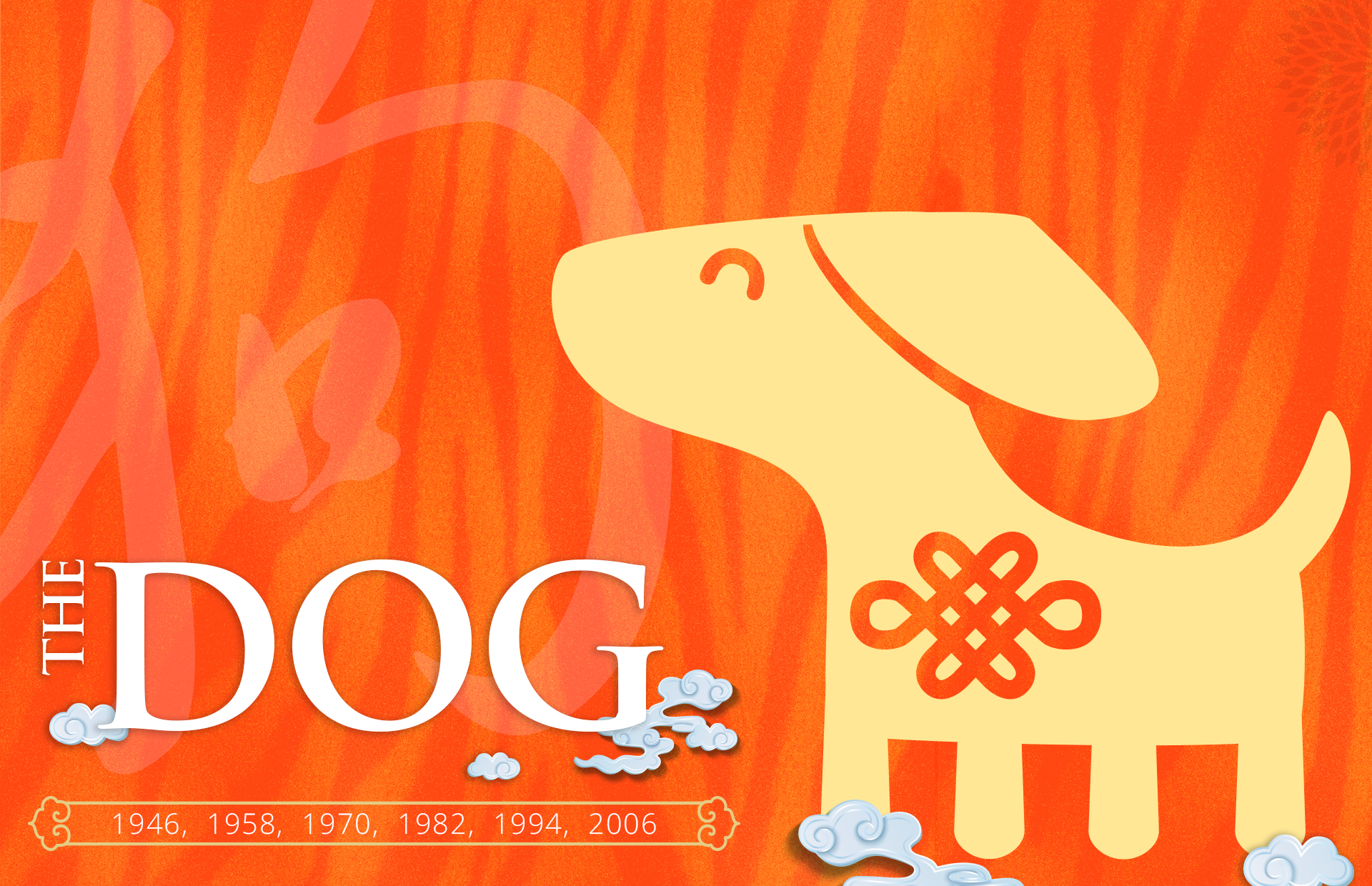 Dog
Overall zodiac ranking: 10th
The Good
Things will be ruff this year. You might feel you are not making any headway in your career but think twice before making a job switch. Instead, work on bettering yourself and upskilling to fast-track your career.
The Bad
You may feel listless and distracted, putting your personal safety in great danger. Stay home if you feel unwell. Those in high-risk jobs should take precautionary measures. Do not use the phone when on the road and stay vigilant to avoid accidents. Your wealth luck is also lacklustre. Watch your spending and set aside an emergency fund for unexpected expenditures such as medical treatments.
Auspicious colours: Green, white, and gold
Auspicious numbers: 4 and 10
Benefactor signs: Rabbit and Rooster
Pig
Overall zodiac ranking: 2nd
The Good
You are blessed with many benefactors and will perform outstandingly in your career and studies. Aspiring entrepreneurs should consider executing their plans. Stick to low-risk products when it comes to investing. Singles will have no lack of suitors but be careful when entering into a relationship.
The Bad
Your popularity and great interpersonal skills can aid in your career, but also generate conflicts at the same time. Be careful when dealing with others and watch your words or it may lead to disputes. Keep your guard up when you're travelling. Avoid displays of wealth that may make you the target of crime. Don't overeat as this may lead to digestive problems.
Auspicious colours: Green, yellow, and brown
Auspicious numbers: 4 and 8
Benefactor signs: Rabbit and Goat