Wu Chun Refutes Rumours That He Plans To Give Up Acting To Become A Fitness Influencer
Rumours claim that the super fit heartthrob intends to sign with the agency that manages Taiwanese star-turned-Douyin-fitness-influencer Liu Genghong.
Fact: Wu Chun is super ripped.

The 42-year-old Bruneian star, who says he's had a six-pack for the past 25 years (and counting), is a well-known gym rat and owns a chain of gyms in Brunei.
Recently, rumours began swirling online that the actor, who relocated with his wife Lin Liying, also 42, and their two kids, Nei Nei, 11, and Max, eight, to Shanghai in March, plans to rebrand himself as a fitness influencer.
According to a Weibo post, Wu Chun will sign with the agency that manages Taiwanese star Liu Genghong, who recently found fame (and money) as a fitness influencer with his live stream workouts on Douyin.
And although Wu Chun has yet to start streaming his workouts, his fee is expected to go as high as six figures.
Wu Chun is said to be following in Liu Genghong's footsteps
In another post, it says that Wu Chun plans to give up acting to focus on live streaming.
"Wu Chun is not willing to act and also thinks his acting is not up to par, so [his agency] Yuekai [Entertainment] cannot be bothered to push him for acting jobs," it read.
There was also a post that alleged that he has been cheating on his wife as he "doesn't know how to reject women who throw themselves at him".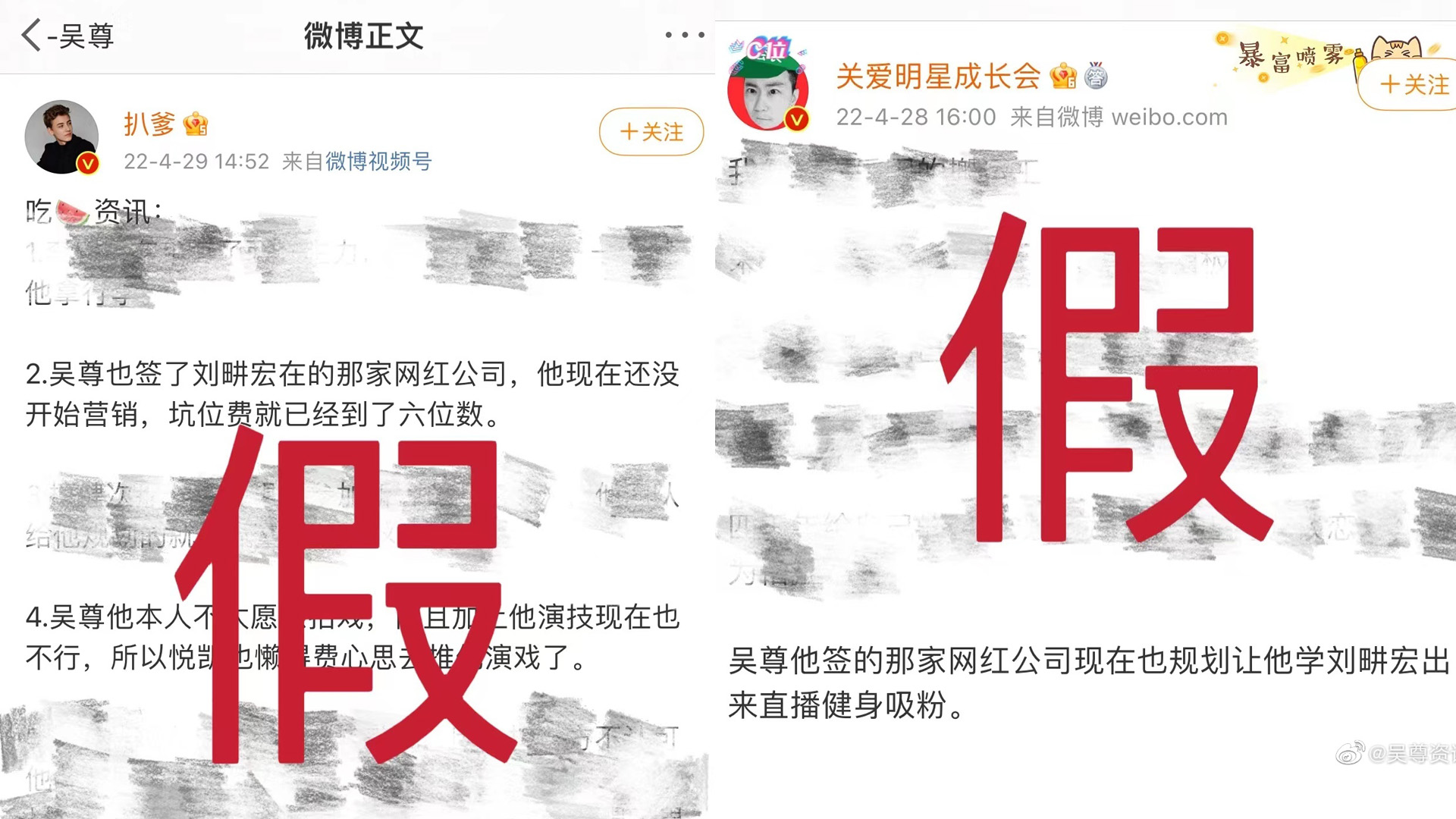 Fake news
Wu Chun's work studio has taken to Weibo to refute the rumours, calling them "fake".
Fans also commented on the post saying that "Wu Chun doesn't do live streams" and that the rumours are "so fake that it's ridiculous".
Photos: Wu Chun/Instagram, Wu Chun's work studio/Weibo