Xiang Yun Opens Up About Her Mum's Dementia Diagnosis
In new Mediacorp drama You Can Be An Angel 4, she plays a character whose mother is also diagnosed with the condition.
Xiang Yun's return to the set of You Can Be An Angel 4 (she was part of the first and second seasons, but sat the third one out) was bittersweet, to say the least.
Her character, a nurse and older sister to fellow nurse Zoe Tay, has to cope with her mum's dementia diagnosis, an experience that is very close to the heart of the 60-year-old actress.

In an interview with 8days.sg, Xiang Yun spoke about how her own mum was recently diagnosed with the condition and how her family dealt with the hurtful things the latter said when the symptoms manifested themselves.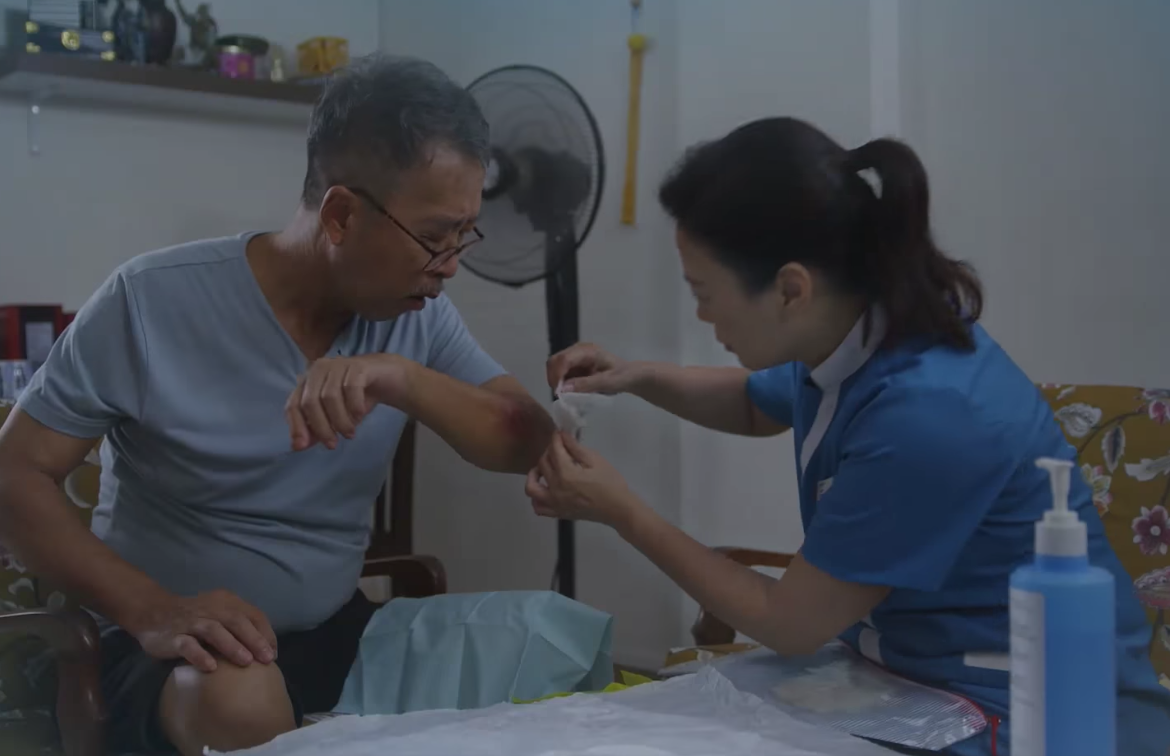 Xiang Yun in You Can Be An Angel 4
8 DAYS: What did it feel like to return to the set of You Can Be An Angel?
XIANG YUN: It felt great. Like I was reunited with my family. I've always liked roles that require me to be in uniform. I'm also very happy that my uniform has gone down one size compared to Angel 2. (Laughs)

In Angel 4, your mother, who's played by Zhu Xiufeng, is diagnosed with dementia.
That's right. It was very easy for me to relate because my mother was recently diagnosed with dementia too. When I received the script, my heart really hurt because I know how difficult it is for a family to care for someone with this condition. Patients gradually lose their memories and they also experience a lot of changes to their mental state.
It's very difficult for anyone to accept and get used to their loved ones having to go through that, and while I was shooting Angel 4, some of the reactions that I had to Xiufeng's character came from my real-life experience.
Was it very difficult for you to have to relive what you went through on screen?
It was, but I feel that there was an important message to express too. There have been a lot of dramas that touch on dementia, but it's a bit different this time. The patient's daughters are both nurses but we have to deal with a situation where we struggle with knowing that there's only so much we can do despite all our medical knowledge. I hope viewers will have a better understanding of how to cope with their loved ones who have dementia.
When was your mum diagnosed with dementia?
It happened during the pandemic. I feel that this pandemic had a huge effect on the elderly because they weren't able to go out and some of them started to get depressed because of that.
How's she doing these days?
It fluctuates. There are good days and bad ones too. Sometimes, she forgets things or is mistaken about certain stuff too. I think it's very lucky that I have four siblings so all of us are able to split the responsibility of caring for her. I don't think I'd be able to cope if I was the only one looking after her — it would be too taxing and difficult to deal with.

She is doing good but once in a while, it's like she's tuned to an entirely different channel. When that happens, we just need to be there for her. We have to remind ourselves that she's not really here right now and that we shouldn't be too affected by what she says or does.
Honestly, sometimes we get shocked by what she does but we also make sure that we assure each other that it would pass.
How affected were you by some of the things your mum did or said?
I felt really hurt at the time. All of us have been hurt by her, but we know that she doesn't mean it, and that all of us will grow old one day. She's our mother so we know that she loves us.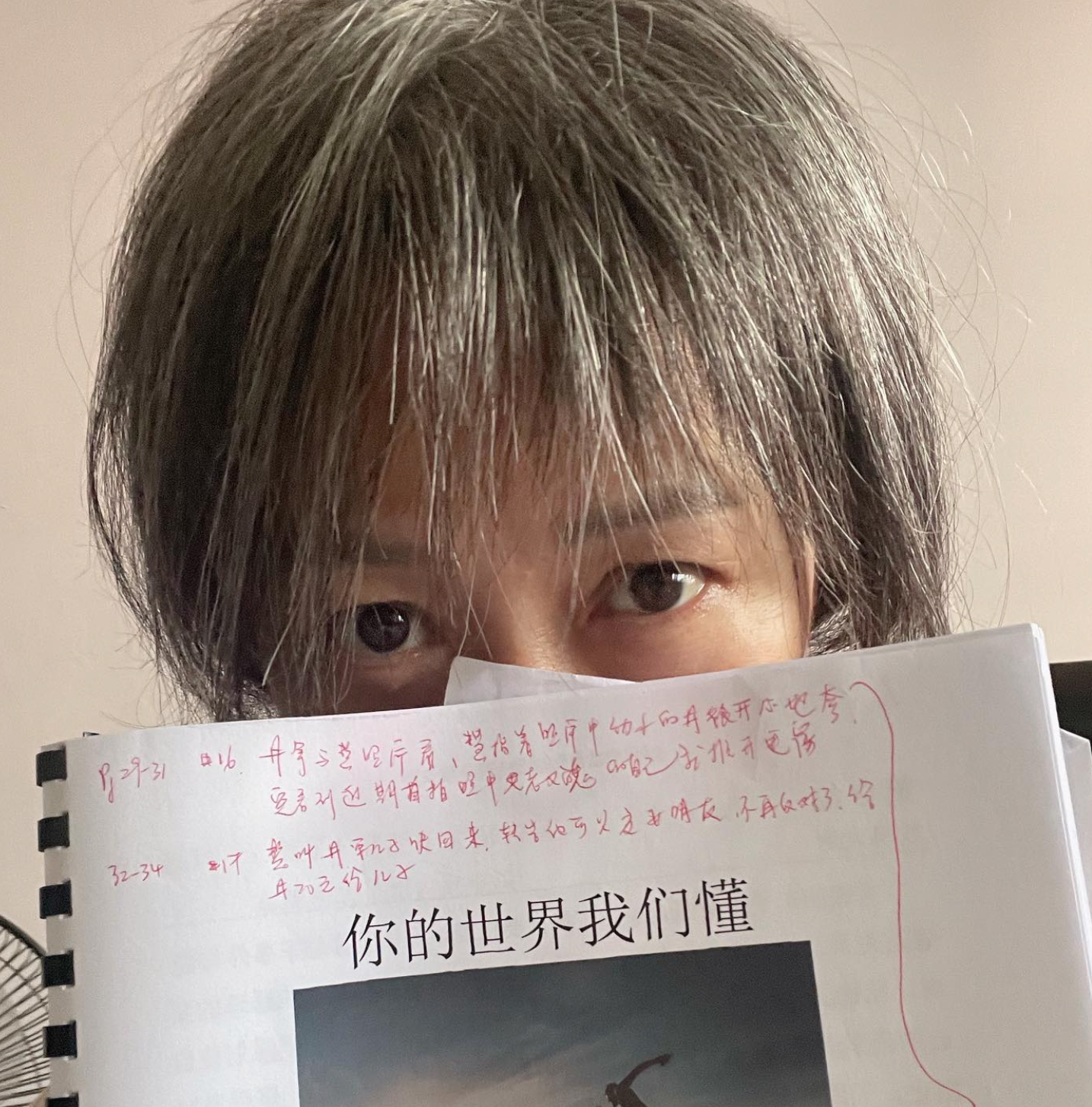 Xiang Yun is now shooting Your World In Mine, where she plays a woman with psychosis
You're now working on upcoming drama Your World In Mine.
You know what's interesting? I play a character with psychosis, which is a combination of dementia and schizophrenia (Laughs) I watched a lot of documentaries about such patients to try to understand them. Very few of them will open about their condition so the clips I watched are from the point of view of their doctors or family members. There are some patients who give interviews after they've fully recovered, but those are few and far between. It's a huge challenge.
We hear you've been very busy with work lately.

You're right... my friends were just saying that I haven't had time to have a meal with them for the longest time! (Chuckles) [My husband] Edmund [Chen] and my kids [Chen Xi and Chen Yixin] only get to see me when I'm asleep. There are times when I start my day at 4am and I crash immediately when I get home.

You Can Be An Angel 4 premieres March 18 and airs weekdays, 9pm on Ch 8. You can watch the first episode here: