Xiaxue Spots MBS "Badge Lady" — Without A Mask On Again — In Orchard Road
The blogger speculates it's 'cos she "purposely wanna have people film her".
Remember Badge Lady who raised a furore last year for refusing to mask up?
She's been spotted by none other than blogger-influencer Xiaxue, 37, who posted an Instagram Story about bumping into "Badge Lady" recently. And yup, still no mask on.
The mask-less woman in question here is 54-year-old Phoon Chiu Yoke, who first went viral after a video of her run-in with a Safe Distancing Ambassador at Marina Bay Sands was posted online.
She not only refused to mask up when asked to, she demanded to see the SDA's badge (for a dramatised re-enactment of the whole video, here's local YouTuber Royce Lee's parody of the entire incident).
Of course, netizens not only subsequently dubbed her the 'Badge Lady', some folks also revealed that she'd been spotted out and about in Singapore several times without a face covering on.
Phoon was sentenced to 16 weeks in prison after pleading guilty to nine charges of breaching Covid-19 safe distancing measures on Sep 9 last year.
Now she's back. And still mask-free, according to Xiaxue's video.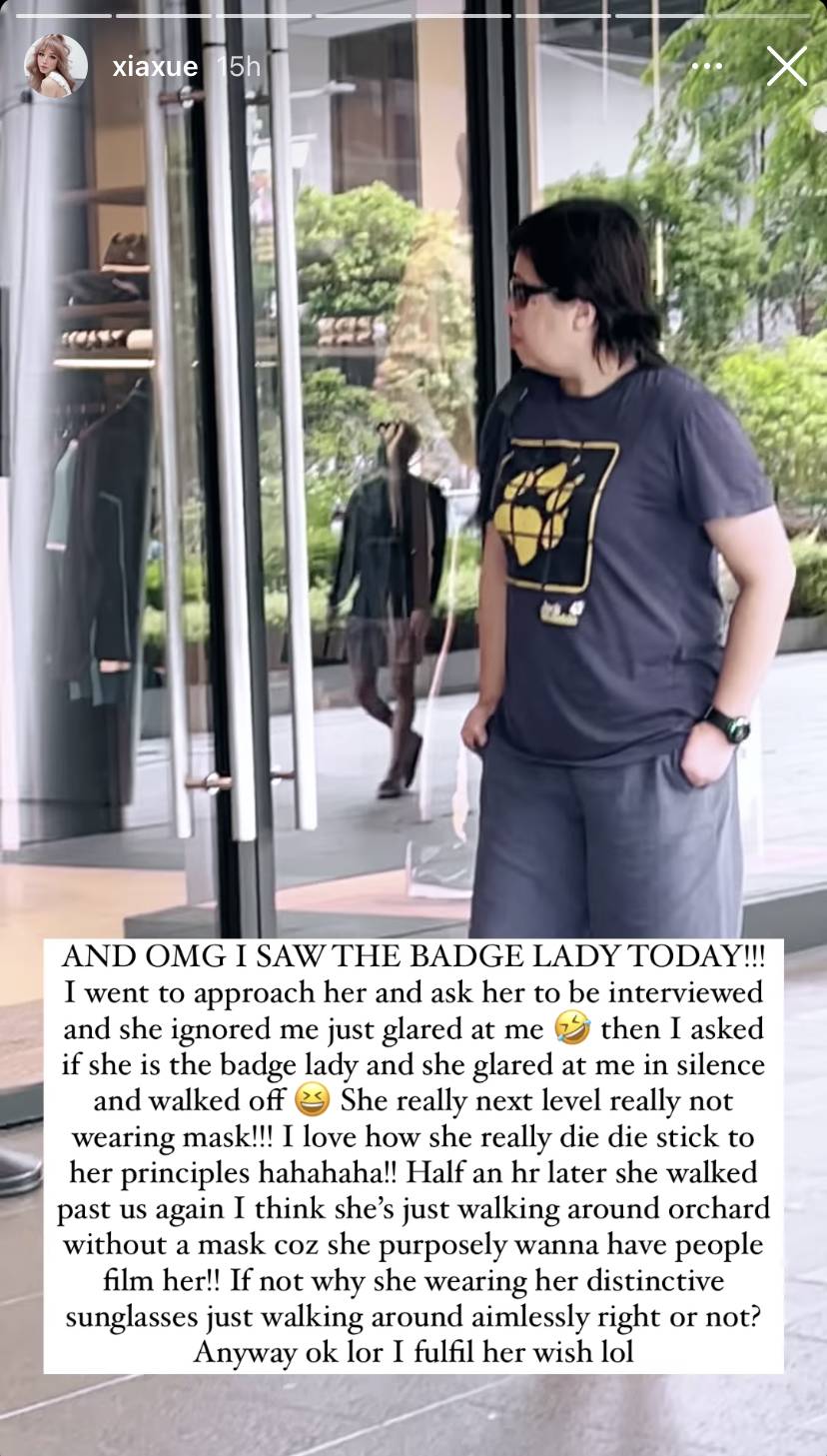 Masks are still mandatory under current regulations
According to her IG Story, Xiaxue was at Orchard Road on Sunday to "interview people" on the streets, when she spotted Badge Lady from afar.
"I went to approach her and ask her to be interviewed and she ignored me [and] just glared at me," Xiaxue captioned the video of Badge Lady strolling on the streets without a mask on.
Undaunted, Xiaxue approached her again to confirm her identity.
"Then I asked if she is the badge lady and she glared at me in silence and walked off," Xiaxue went on to report.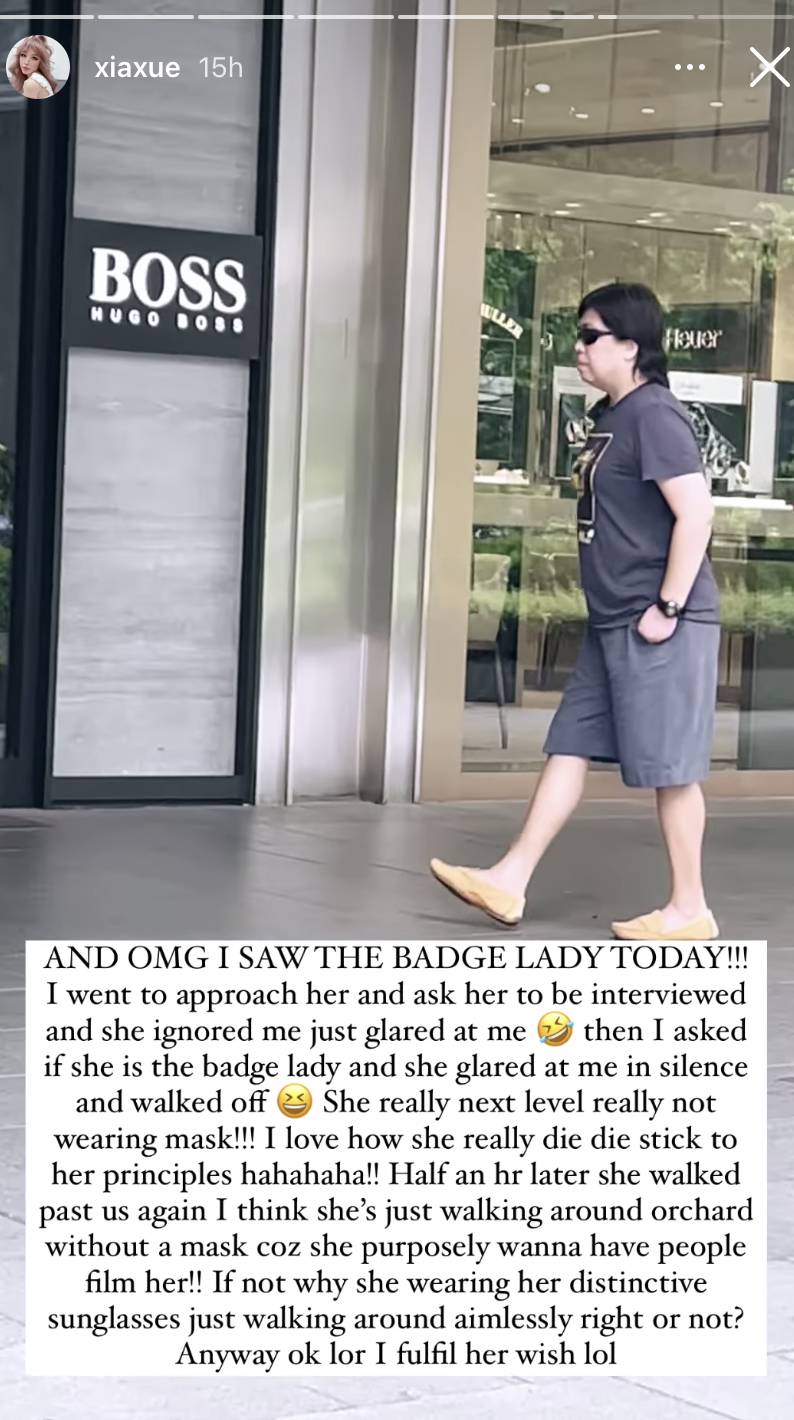 A woman on a mission
Apart from noting that the badge lady was not wearing a mask, Xiaxue quipped, "I love how [the badge lady] really die die (sic) stick to her principles".
Xiaxue observed that the badge lady appeared to be "walking around aimlessly" with her "distinctive sunglasses" on.
"I think she's just walking around Orchard without a mask 'cos she purposely wanna have people film her," Xiaxue speculated.
Photos: Xiaxue/Instagram