Xu Bin Wins 4 Awards In 4 Days; Hosting A Dinner Tomorrow To Thank 150 Lucky Fans
Read on to find out how to score a seat at the dinner. 
Xu Bin, 33, has been having a great year, to say the least.
The actor's popularity has skyrocketed since starring in Mediacorp drama My Star Bride.
Not only did he receive his fourth Top 10 trophy at the Star Awards last Sunday, he also brought home the My PICK! Favourite CP award with co-star Chantalle Ng and The Male Show Stealer Award that night.
Then yesterday (April 27), Xu Bin was named the Silver Winner for Best Performance by an Actor for his role in My Mini-Me And Me at the 2022 New York TV & Film Awards.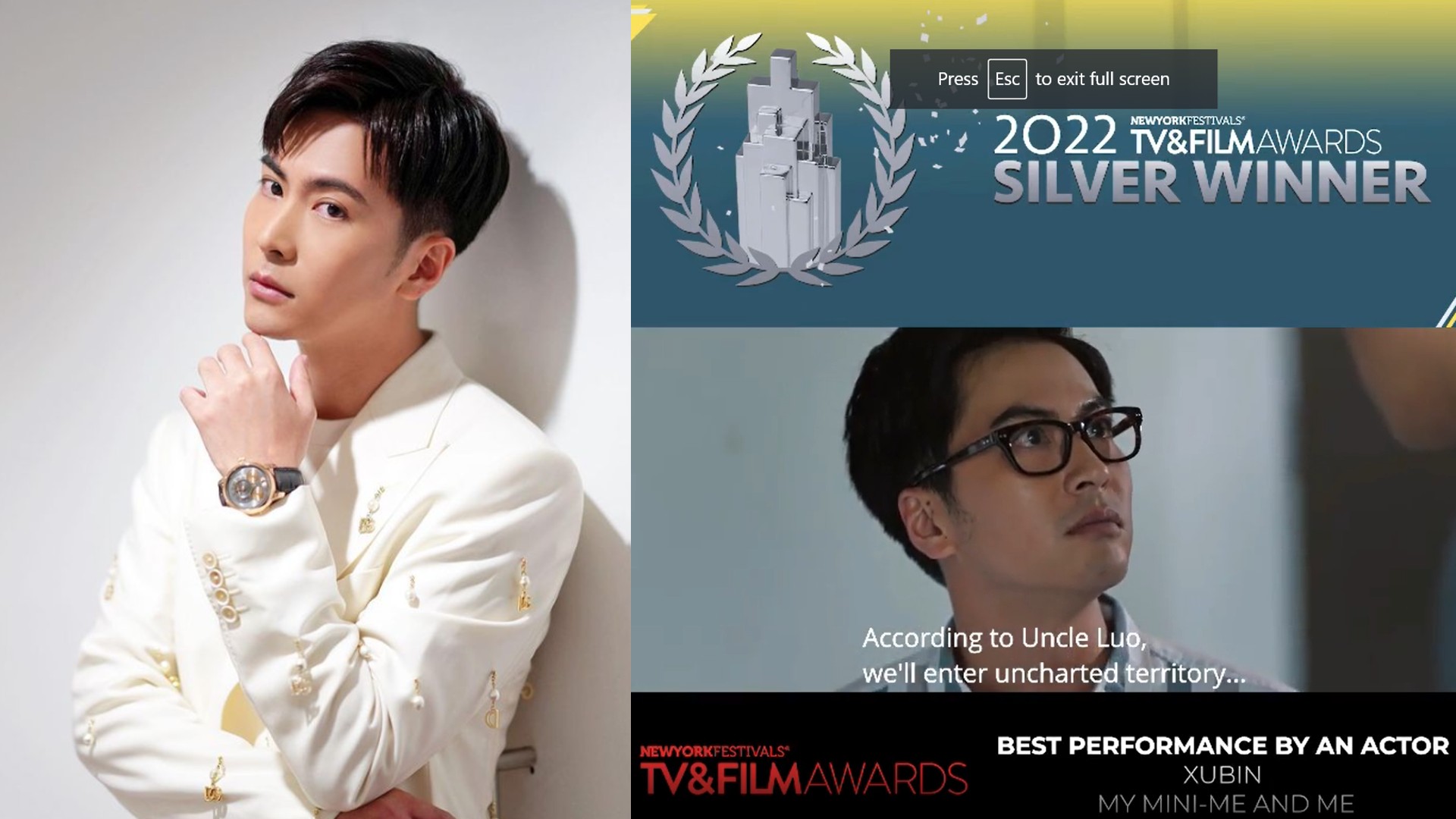 Xu Bin's popularity is on the rise again after his performances in local dramas My Star Bride and My Mini-Me And Me
When interviewed by 8world, Xu Bin revealed that he's super happy to receive his first international award. He said the win has allowed him to move on to a new phase of his  career.
"I had the chance to portray a very different character [to what I usually play] in [My Mini-Me And Me], so I'm honoured to receive recognition for it," said the dad-of-two.
When he received the Favourite CP award last Sunday, Xu Bin also shared his plans to treat his fans to dinner.

He let on that he contacted Dasmond Koh, who runs NoonTalk Media, the company that Xu Bin is signed to, right after the Star Awards to help him in planning the event.
The dinner, which will take place at the Grand Copthorne Waterfront Hotel tomorrow (Apr 29), will see Xu Bin hosting some 150 fans.
Fans can sign up for the dinner via NoonTalk's IG today (Apr 28)). As of press time, there are only 50 slots left up for grabs and they will be released at 8pm.
"Besides expressing my gratitude to my fans, I've also invited the cast and the crew as well as My Star Bride's production team. I also extended my invitation to Chantalle, but she's not able to attend because of work," said Xubin.

Ooh, bummer. Here's hoping Ge Ge and Fang Cao will be able to meet for dinner soon.
Photos: Xu Bin/ Instagram