Ya Hui Joked That She Would Feel Uneasy If She Didn't Bicker With Her Mum All Day… & Other Ways Our Stars Paid Tribute To Their Mums On Mother's Day
It's Mother's Day... so of course our stars had lots of pics and anecdotes to share about their mummy dearest.
Mother's Day is the time of the year where many take to social media to post cute selfies with their mums and dedicate oh-so-sweet messages to the most important woman in their lives. (Sorry, wifeys!) 

Our stars definitely upped the game this year with some seriously heartwarming posts. Scroll down to see which celeb had us reaching for a hanky or two. 
Chen Hanwei
The newly minted Best Actor shared a throwback pic of him and his mother.

"[I] I found this old photograph. Mum was really pretty when she was younger. She may be old now, but in my eyes, mum is still beautiful, [so is her] heart," he wrote.
Photos: Chen Hanwei/ Instagram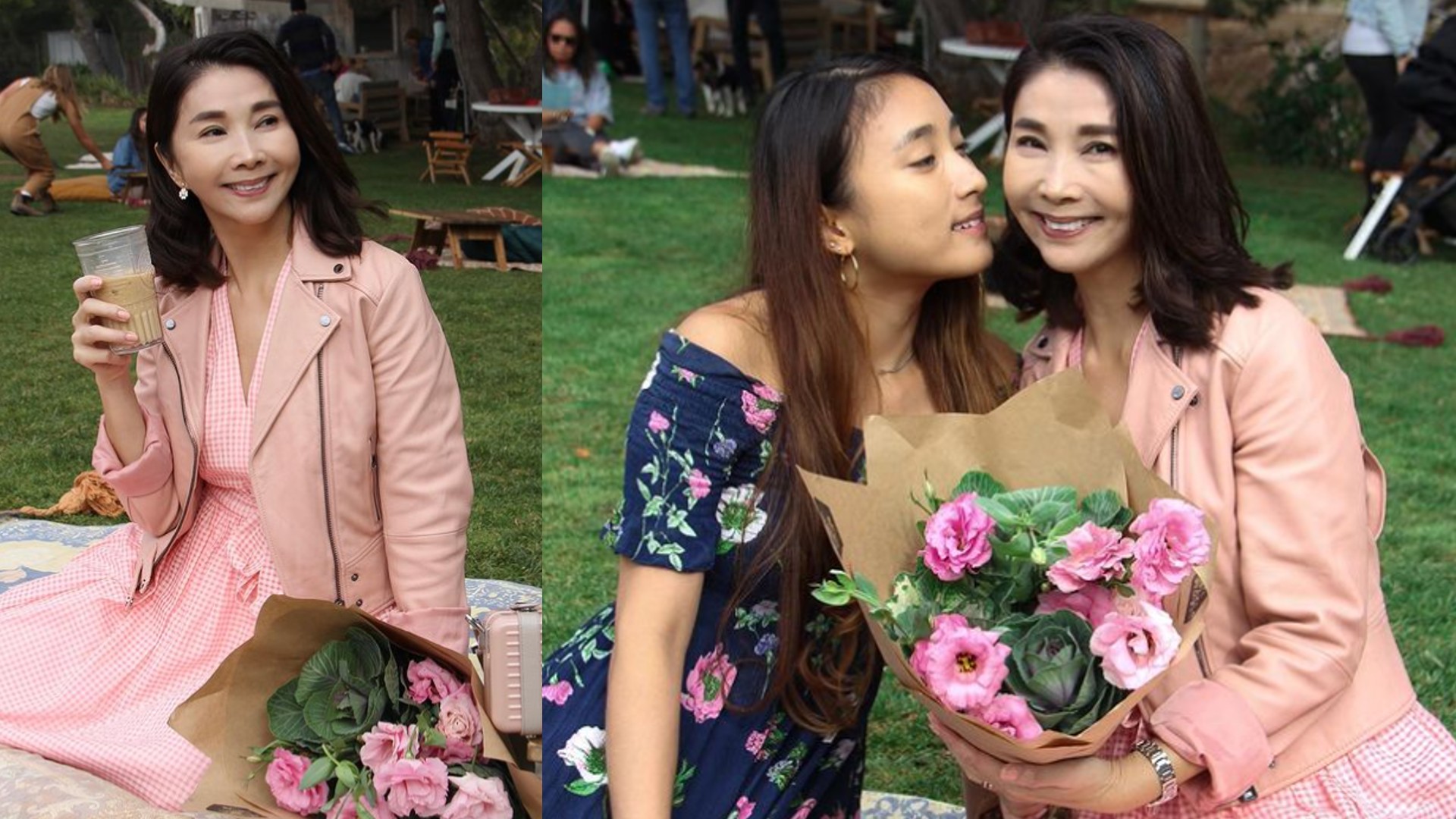 Chen Xiuhuan
The mother of three girls is now in Australia celebrating the occasion with her second daughter, Shalynn, 22, who is studying dentistry in Adelaide.
Xiuhuan shared that it was the first time she wasn't spending Mother's Day in Singapore as all she wanted to do was to see Shalynn, who left Singapore last December. 
She added that her daughter "surprised [her] with a bouquet of flowers" and arranged "a very special picnic" and that the experience would "be etched forever in [her] heart". 
Photos: Chen Xiuhuan/ Instagram
Belinda Lee
Belinda's mum unfortunately passed away in 2016 after a long battle with cancer. However, it seems like she has formed a close bond with her mother-in-law, whom she dedicated her Mother's Day post to.
She posted a pic of her kissing her mother-in-law on the cheek, and another of the latter wearing Chanel earrings, which we assume was from Belinda.
"Your gift to me was giving birth to the man of my dreams and my gift to you is to be the daughter you never had," she wrote.
Photos: Belinda Lee/ Instagram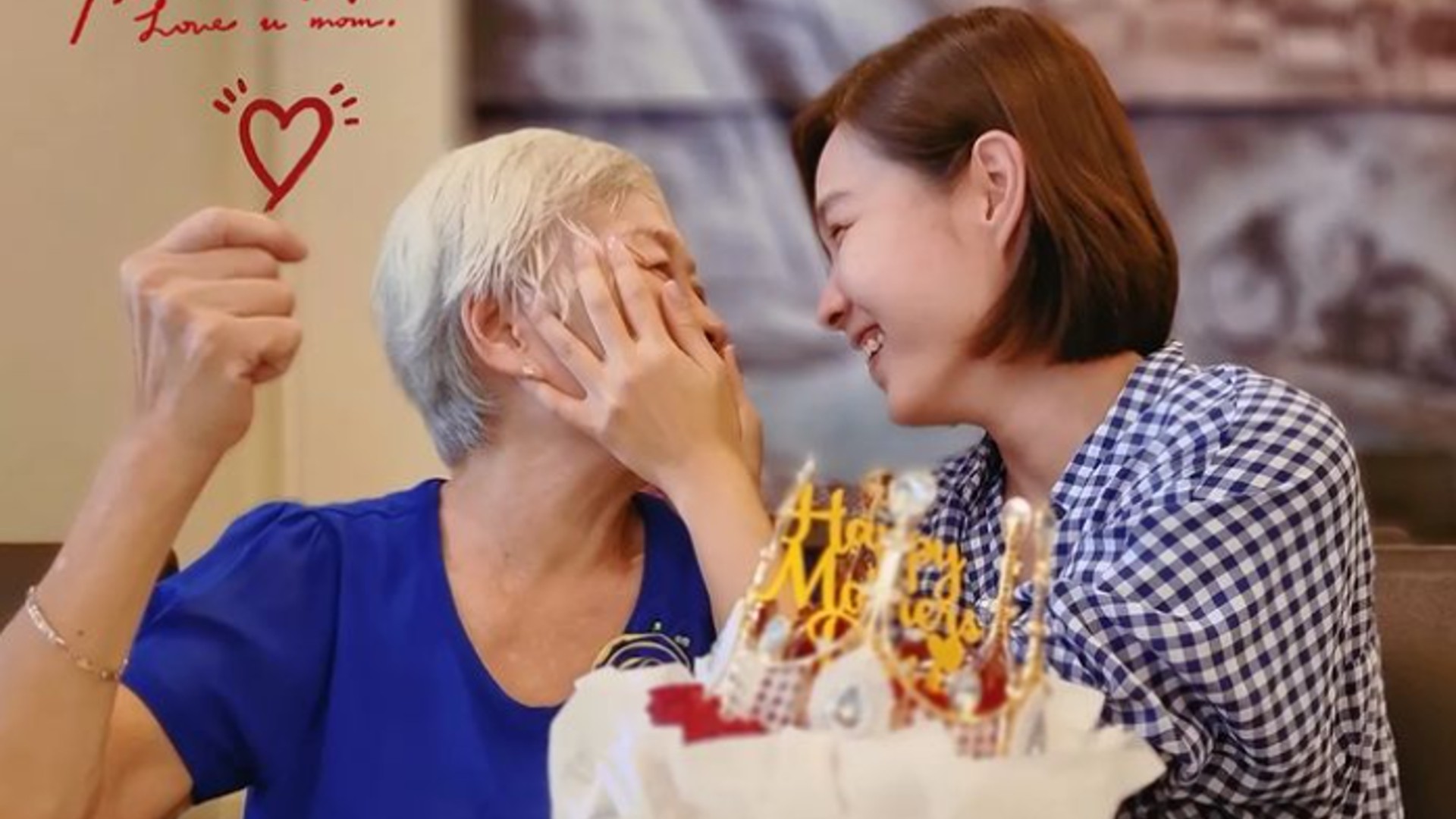 Ya Hui
The actress posted a super adorable pic of herself and her mum, which we assume is the perfect representation of their relationship.

She went on to reveal the playful dynamics between the two of them, recalling a past conversation. In a mix of English and Chinese, she wrote:

"Mum, turn around and look at me!"

"Why must I look at you, are you very pretty?"

"You gave birth to me, what do you think!"

"This is [how we are] every day. [I would] feel uneasy if we didn't bicker all day. Although we can't bring ourselves to speak mushy stuff, but you know, I know."
Photo: Ya Hui/ Instagram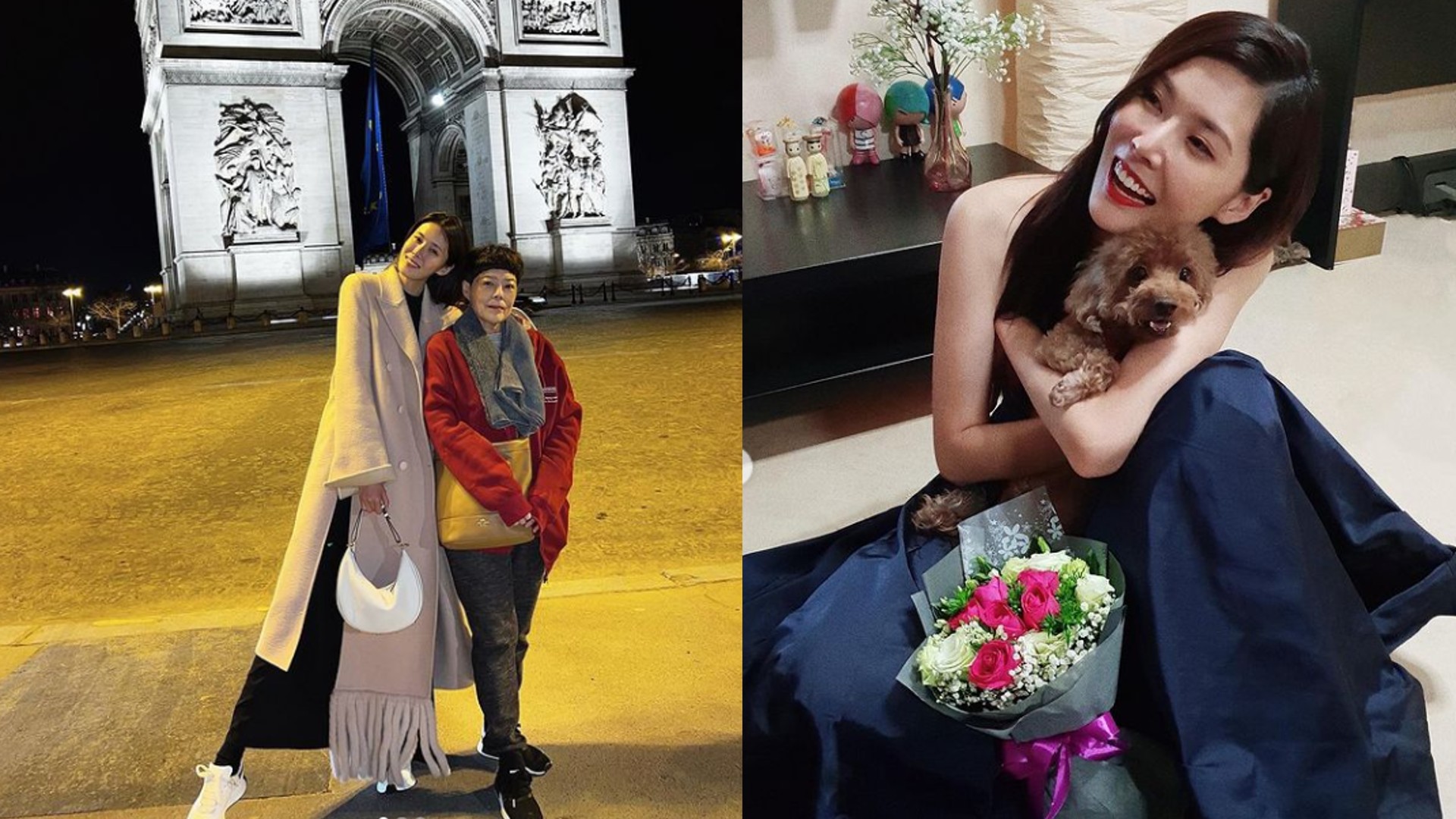 Carrie Wong
In her IG post, Carrie wrote: "Happy Mum's day to all the great mamas out there! Including me".
Now before anyone jumps to any conclusions, the actress was referring to being a mum to her dog, Gege.
Elvin Ng apparently did get tricked by her caption, writing "Including you?!" on her post. He followed up with this comment: "Oh! Luckily I scrolled…"
To which Carrie cheekily replied: "Scared you didn't I".  

Photos: Carrie Wong/ Instagram
Elvin Ng
Speaking of Elvin, the actor dedicated a post to his mum... and her sisters.

"Mother's Day means making mum and her sisters (all the mothers) happy, while keeping out of trouble from her the rest of the 364 days (especially if you live together), and that includes not posting her pic on social media (oops)!" wrote Elvin.
Let's hope he didn't get into trouble for sharing her pic online!
Photos: Elvin Ng/ Instagram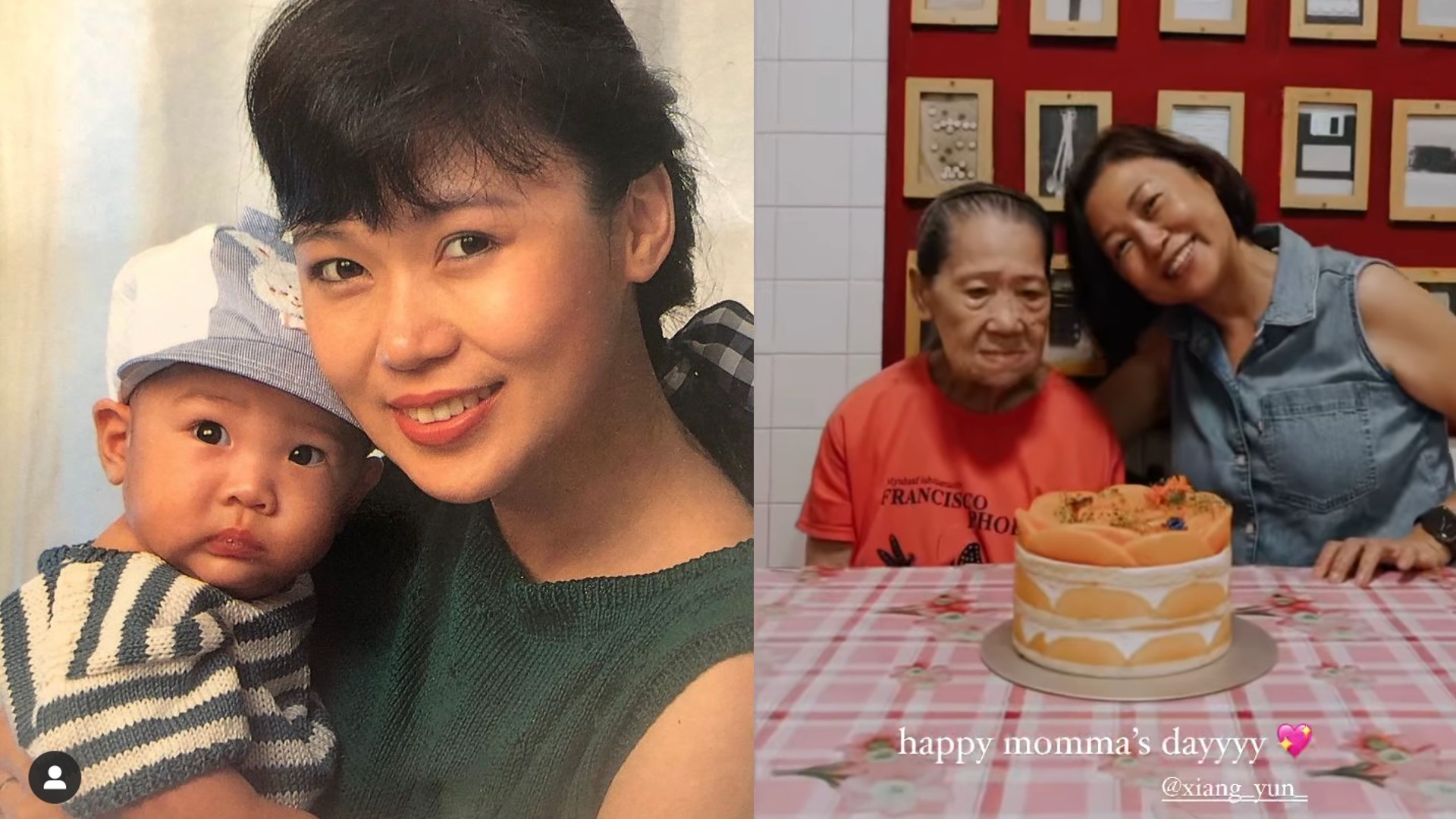 Chen Xi and Chen Yixin
Chen Xi posted a pic of himself as a baby getting cradled by mum Xiang Yun, while his younger sister Yixin, shared a pic of her mum with their grandmother. 
Photos: Chen Xi/ Instagram, Chen Yi Xin/ Instagram
Zoe Tay
Zoe's sons were super sweet and thoughtful, as usual. Ah Jie posted pics of the cards received from her sons, along with a selfie of herself hugging a bunny bolster, which was a gift from her oldest son, Brayden.
"Mum has been busy lately and hasn't been able to properly spend time with you guys. Dad is overseas on a work trip, and Didi has been unwell. The three of you have been quite self-disciplined, taking care of each other, revising your work at home. Thanks for being well behaved so I can go to work without any worries. (Can you guys remain well behaved like this please?)" she wrote.
Photos: Zoe Tay/ Instagram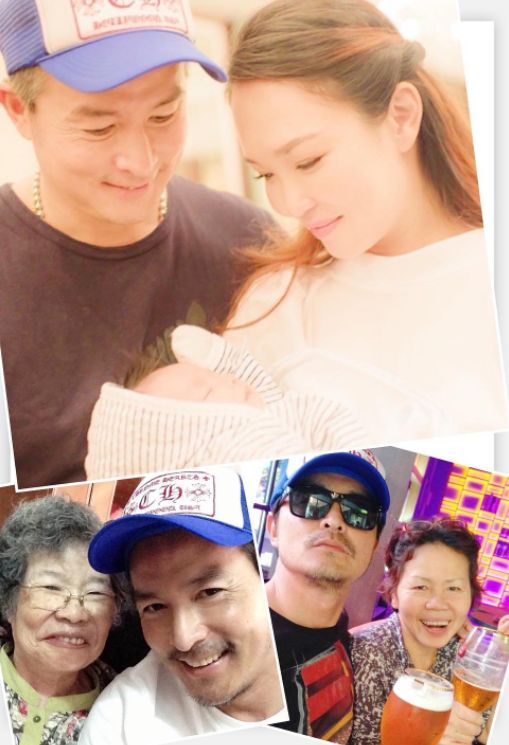 Christopher Lee
Zed's dad shared a collage of wife Fann Wong, his mother and his mother-in-law to wish all three ladies a Happy Mother's Day.
Photos: Christopher Lee/ Instagram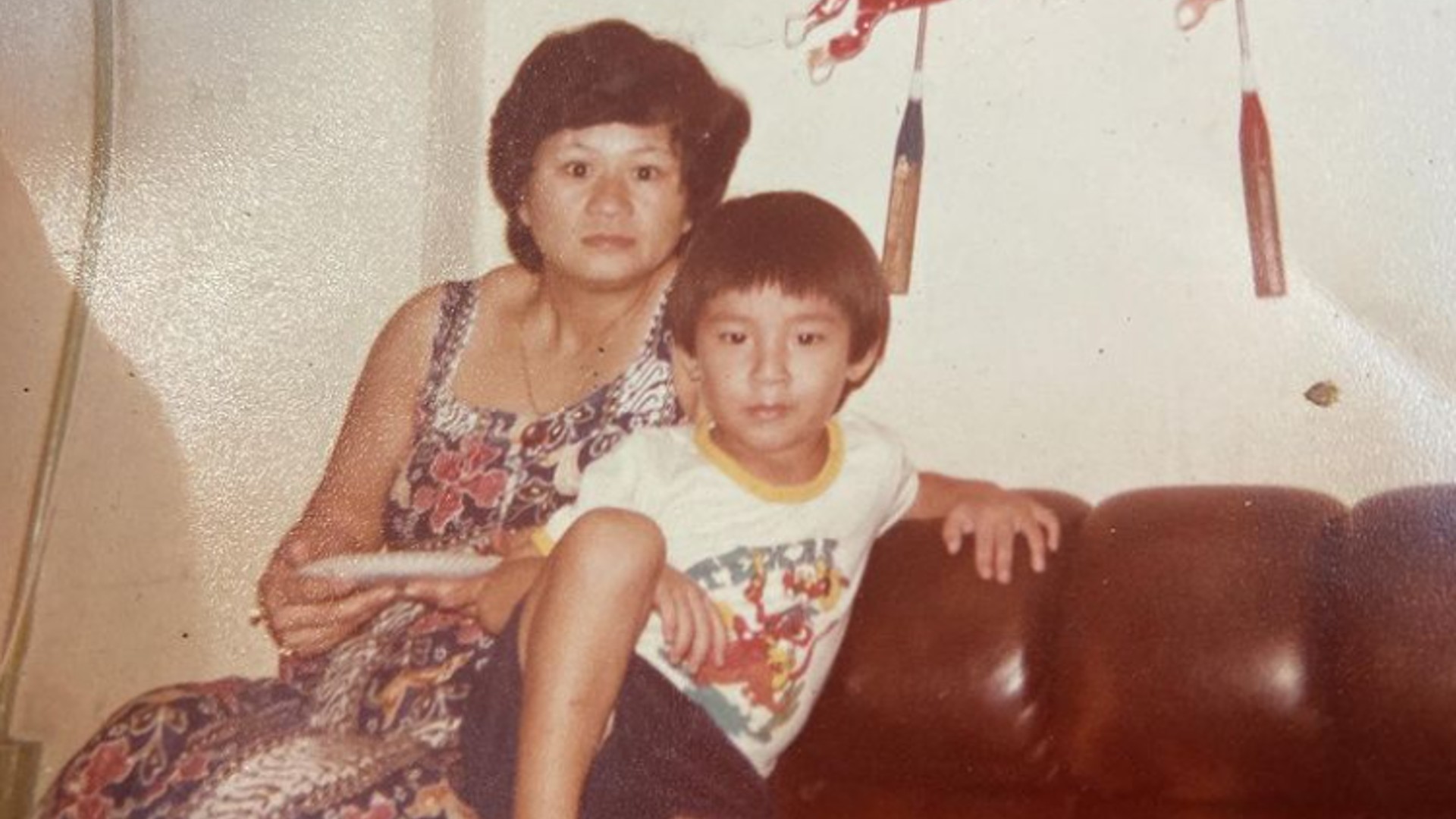 Ben Yeo
"When I was younger, I used to call you 'Mummy'. Happy Mother's Day Mum," wrote Ben, who shared a really retro pic of him and his mum. 
Photo: Ben Yeo/ Instagram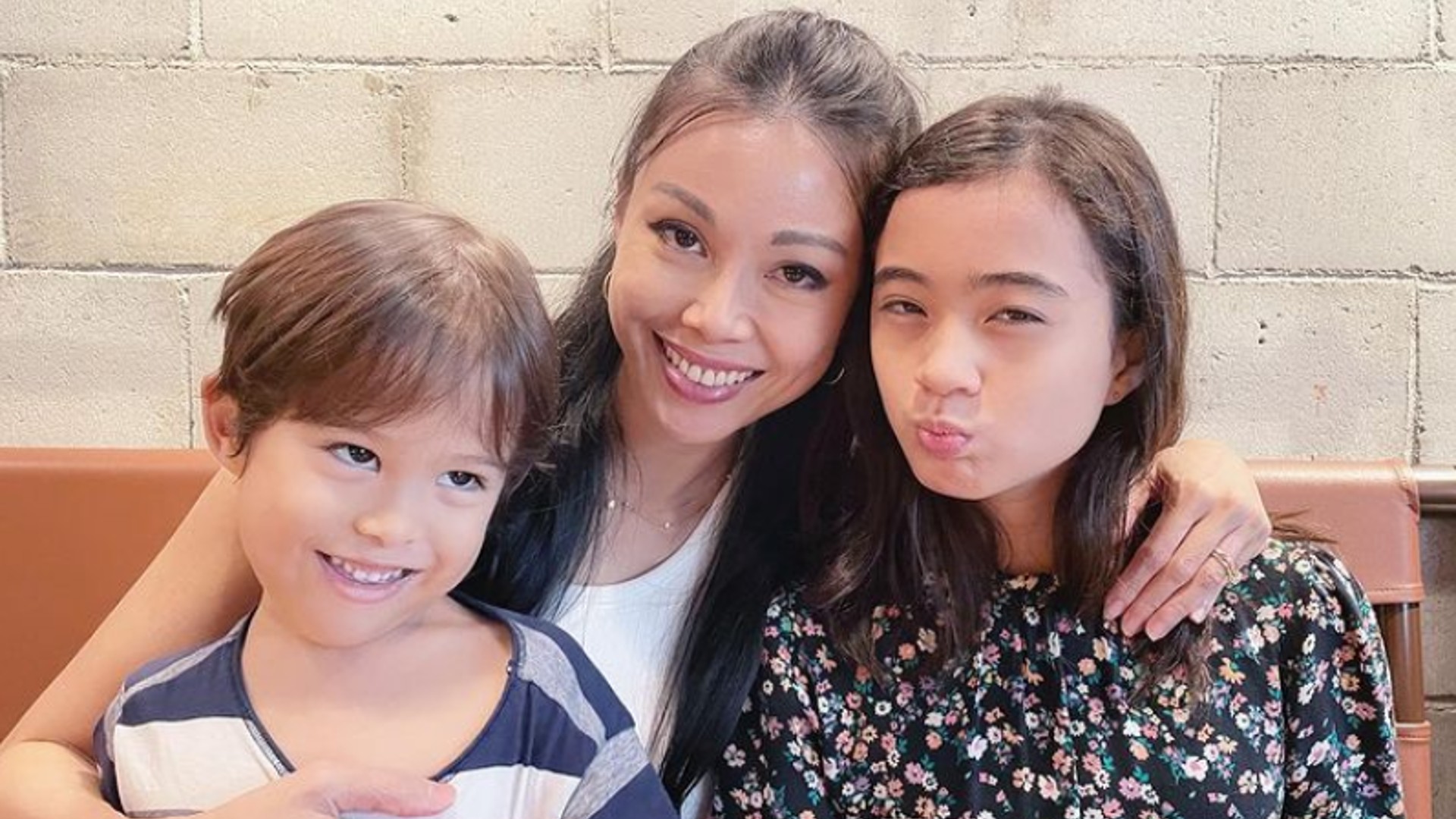 Jamie Yeo
Jamie, who is mum to 11-year-old Alysia and four-year-old Luke, took to IG to wish herself a Happy Mother's Day. She also shared with a pic of her kids looking rather cheeky.
After reading the caption for her post, it became clear to us that her choice of photo was chosen to emphasise her point.
"Happy Mother's Day to me. I don't how I do it. I'd like to give myself a pat on the back for not losing my shit every time the younger one has a bratty tantrum (which is basically every friggin' day) or the older one brings home another bad grade from school because she simply will not study. Big hugs to all the mamas out there whose kids are kinda just….like that (lor)," she wrote.
Photo: Jamie Yeo/ Instagram
Lim Peifen
Mother-of-two Lim Peifen shared a cute family pic with her husband and sons, and a letter that one of her boys had written for her.
Though Peifen wished all mums a Happy Mother's Day in her caption, one only needs to read the hashtags to see what she really thinks about the occasion. "#ALittleTooCommercialized #EveryDayIsMothersDay #SoNoNeedToCelebrate," the chill mom wrote.
Photos: Lim Peifen/ Instagram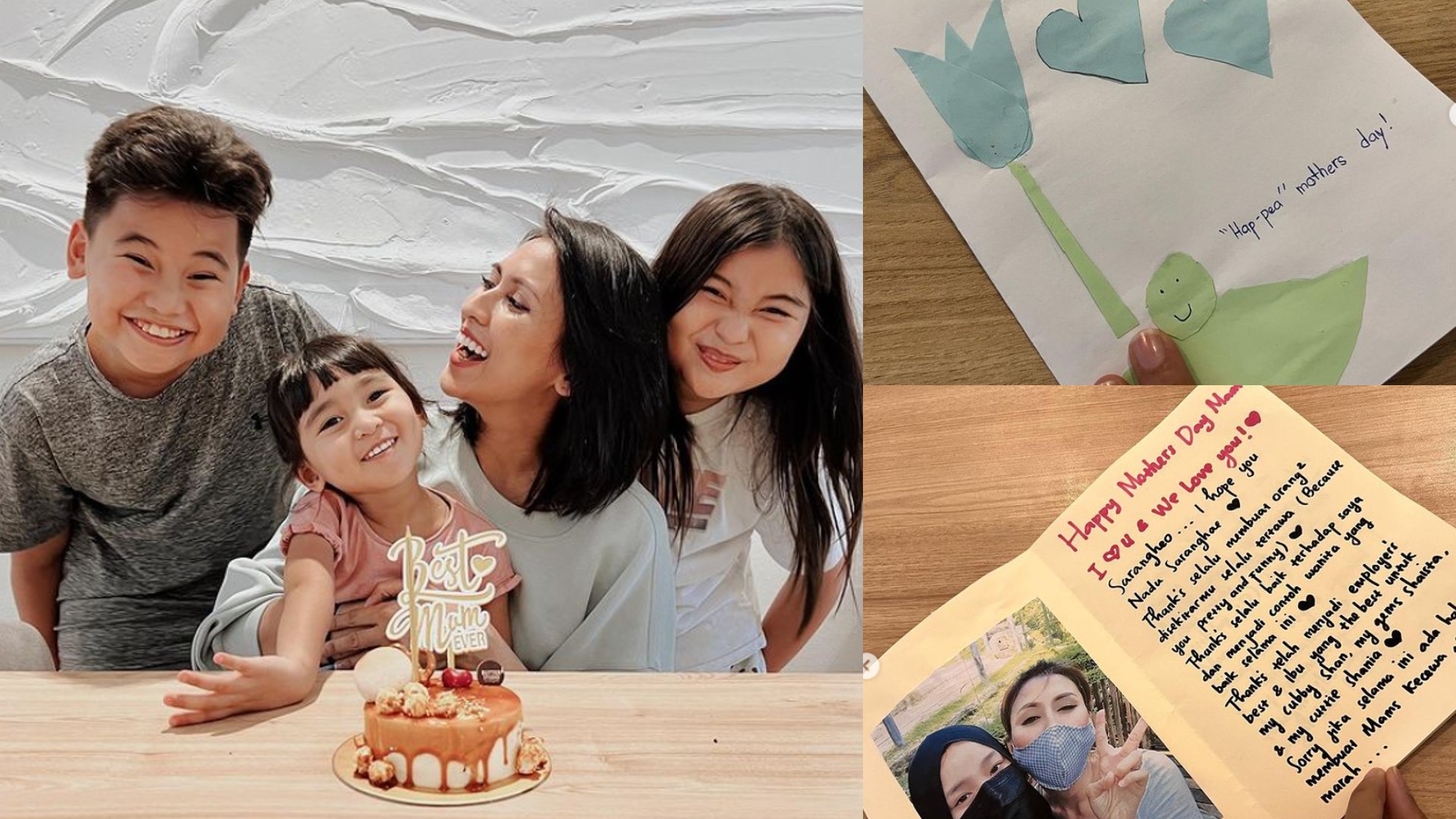 Nurul Aini
According to the actress, she and her family had "a simple celebration at home" as her three kids are "in the midst of revising for exams". However, Nurul took the time to take individual pics of the cards made by her kids and even included a cute commentary along with each photo in the captions.
Click here to view her entire post.
Photo: Nurul Aini/Instagram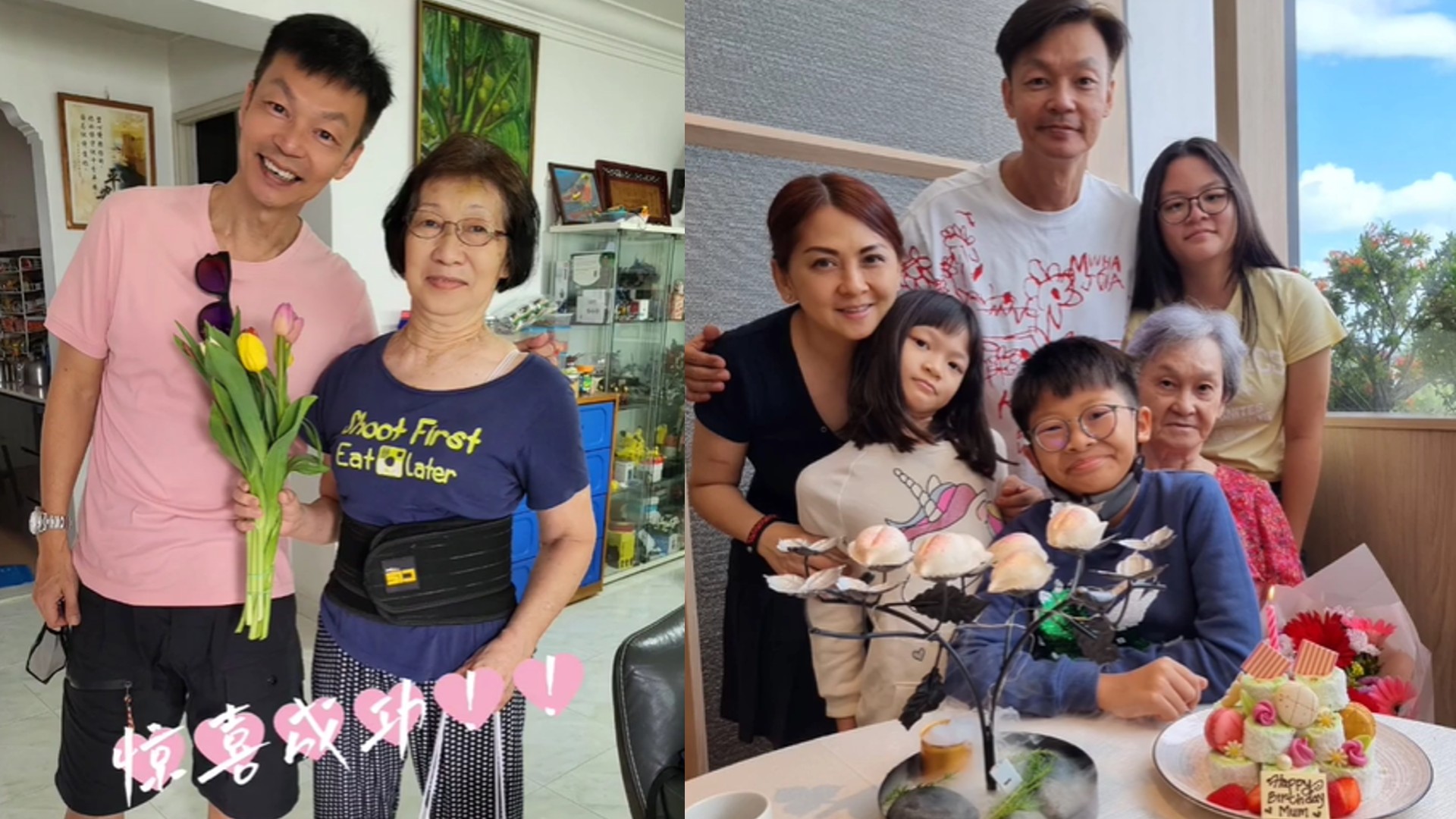 Mark Lee
The comedian-turned-serious-actor shared a video of himself doing something very special this year. The two-minute clip showed Mark, who has a burgeoning career as live streamer, driving to a viewer's house to surprise her with a gift and a bouquet of flowers.
Mark explained how the whole arrangement came about: " Earlier on, when I was in Holland selling bags on live stream, a netizen named Stephanie said she wanted to buy a bag for her mother for Mother's Day. She asked if I could personally deliver the bag to her mum to give her a surprise. Seeing how filial she was, I agreed. When I touched down in Singapore today, I made some time to send the bag over. While Aunty (Stephanie's mum) initially did not recognise me, she was shocked to realise who I was after I entered her house and chatted with her," he wrote.
Mark then added that he had to rush off to attend two Mother's Day dinners, one with his mother, the other with his mother-in-law, right after the surprise.
Click here to watch the full video.
Photos: Mark Lee/ Instagram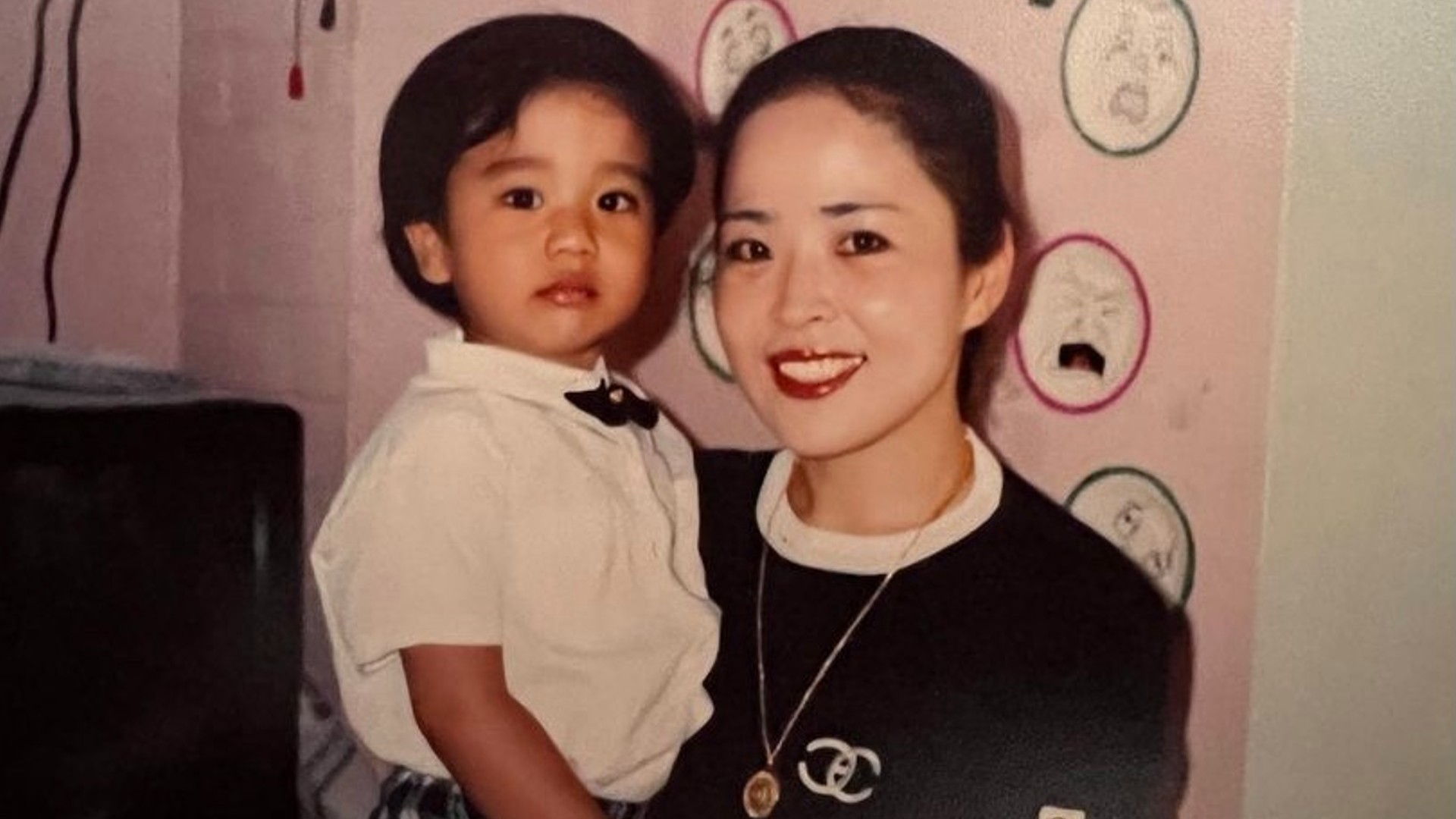 Joakim Gomez
The 987 jock, whose mum is Korean, dedicated a post to his mother, whom he called the "OG K-Pop Star".
"[She] Single-Handedly raised this little monkey that turned out to be alright. Thankfully. Give my wishes to yours, and maybe a hug if she single-handedly raised you too. Glad to not be alone in this boat of life," wrote Joakim.
Photo: Joakim Gomez/ Instagram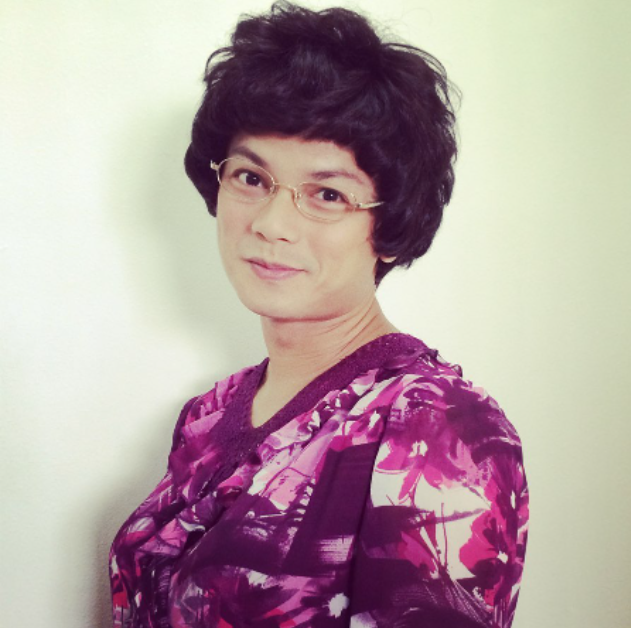 Dennis Chew/ Aunty Lucy
"It's tough to dress up as a woman, but it's even tougher to be a woman. Wishing all mothers a Happy Mother's Day!" wrote Dennis, or should we say Aunty Lucy? 
Photo: Dennis Chew/ Instagram