"You Are Handsome Again!" Netizens To Edison Chen After He Appears In Carina Lau's New Pics
The 42-year-old star has been mocked for looking like an uncle in recent years.
Remember how netizens brutally mocked Edison Chen for aging badly after seeing him on an IG live three years ago?
At that time, fans mercilessly pointed out the star's "wrinkles around his eyes" and how his skin looked "dry and aged". 
The common consensus then was: "He used to be really handsome, what happened…"
In 2021, the former heartthrob was also called an "uncle" after sharing a pic with his 33-year-old supermodel wife, Qin Shupei, at an NBA game. 
We don't know if all that online criticism has been heard by the 42-year-old, but recent pics posted by Hong Kong actress Carina Lau show Edison looking all youthful again.
Taking to her Instagram to share pics of Edison with her and her husband Tony Leung, Carina wrote: "Good catch up before Chinese New Year!". She also  tagged Edison in the post.
Edison then commented: "SO MUCH LOVE".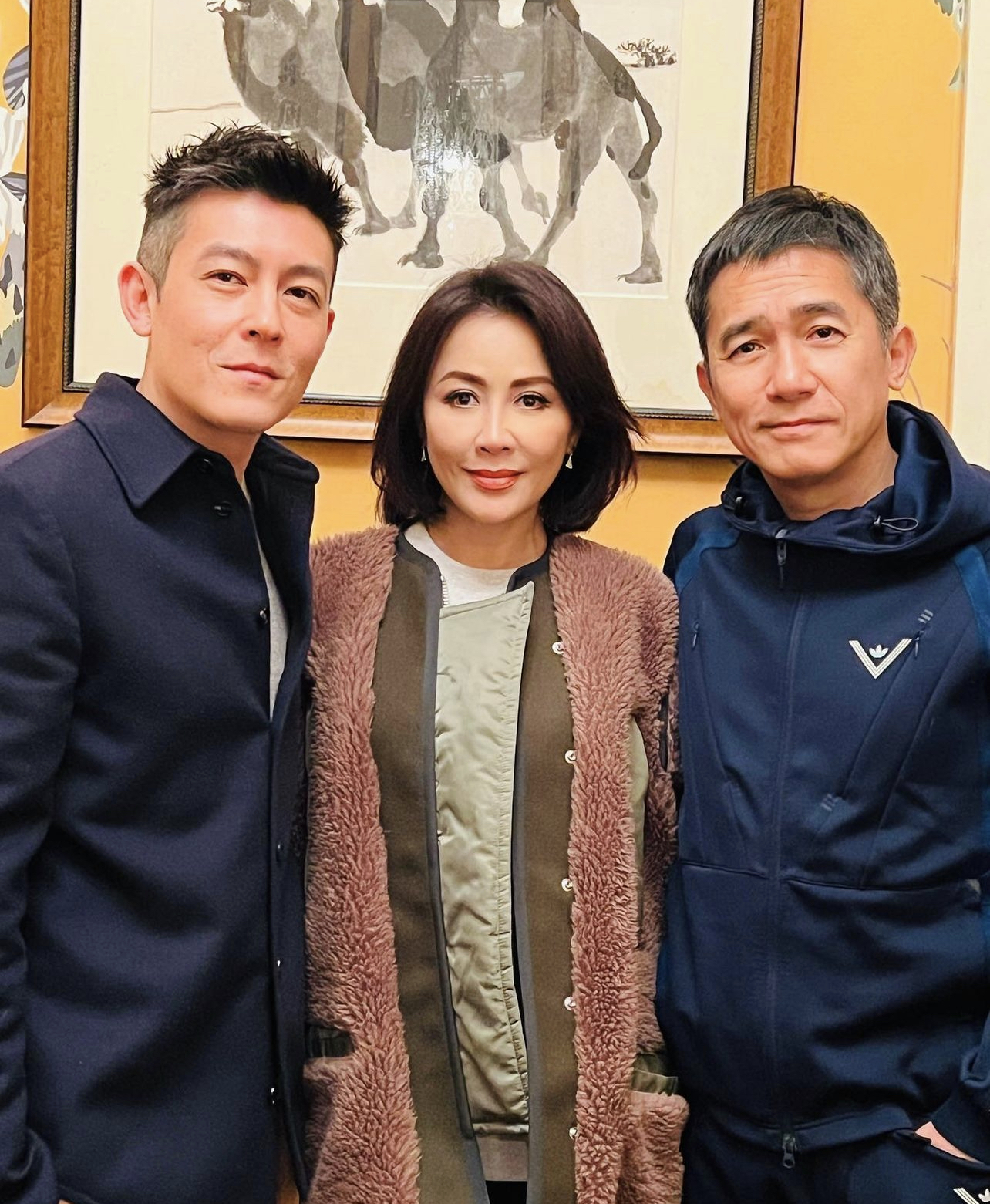 Netizens were thrilled to see the stars of 2002's Infernal Affairs reunited — Edison played a young Andy Lau in the classic Hong Kong movie, while Carina joined the franchise in it's second installment.
More importantly, fans were really happy to see Edison looking as handsome as he did in his prime.
"Oh god you still look like the [Edison Chen] from 10 years ago!" effused one netizen while another said: "Omg!! You are handsome again!" 
While we don't know if Edison's rejuvenated good looks in the pics is the work of some nifty photo editing, we're certain the star would not balk at all the praise he's been getting.
This was Edison two years ago... he looks so much better now right?
Photos: Carina Lau/Instagram, Edison Chen/Instagram