You can now have super cute puppy paw prints all over your Google search; Xixi Lim shows you how
This has got to be the cutest Google Easter egg in recent memory, and we have local actress-host Xixi Lim to thank for bringing it to our attention.
The personality took to her IG page on Sunday (Mar 12) to share this very adorable discovery. 
Basically, all you have to do is to search for the word 'puppy'. A purple paw button will appear next to the search result. Click on it and a puppy leg will appear on screen and leave a paw print behind. 

You can also tap wherever you like on the page to have these furry limbs appear and leave paw prints all over. 
"Just want to share a not so useful but cute discovery with you guys... Everyday should be this happy and colourful," Xixi wrote, complete with heart emojis in the colour of the rainbow. 
P.S. The trick also works with the word 'kitten' and you can do it on your desktop browser as well.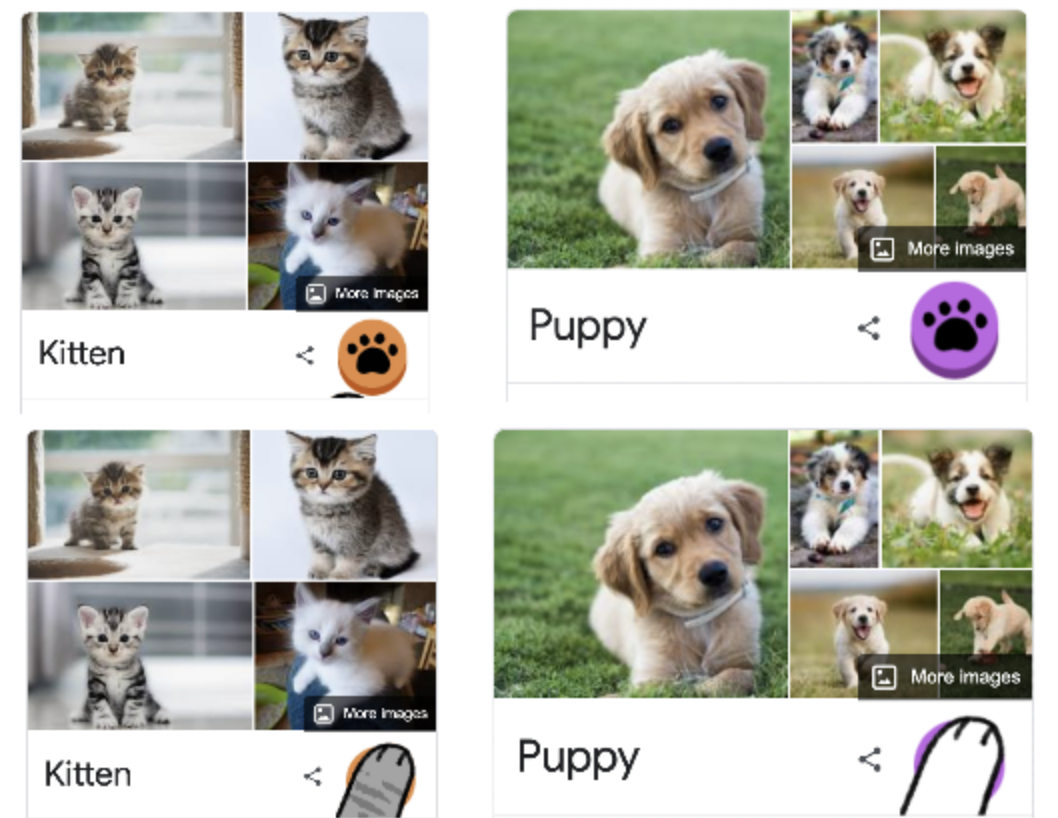 FYI, here's what the buttons look like
Many of Xixi's followers have gushed over how "cute" the tip is, thanking her for sharing the Easter egg. 
Upon further investigation (for work purposes, of course), we also found out that a speaker button pops up when you search for other animals, like lions, tigers and horses. 
So yes, happy searching. 
Photos: Google, Xixi Lim/ Instagram