YouTuber Jianhao Tan's 26-year-old wife just bought him this swanky Mercedes G-Class AMG
A brand new model retails for about S$900K, and S$750k for a second-hand one.
Talk about a gift that can't be matched.

Singaporean YouTuber Jianhao Tan's wife, influencer Debbie Soon, 26, just bought her 29-year-old husband a Mercedes G-Class G63 AMG 4MATIC.
For those of you who don't speak car, it's basically a luxurious off-road vehicle that packs massive horsepower and well, loads of bragging rights too.
A quick search on Google reveals that a brand-new model usually retails for about S$900K, while a second-hand one goes for about S$700K to $800K.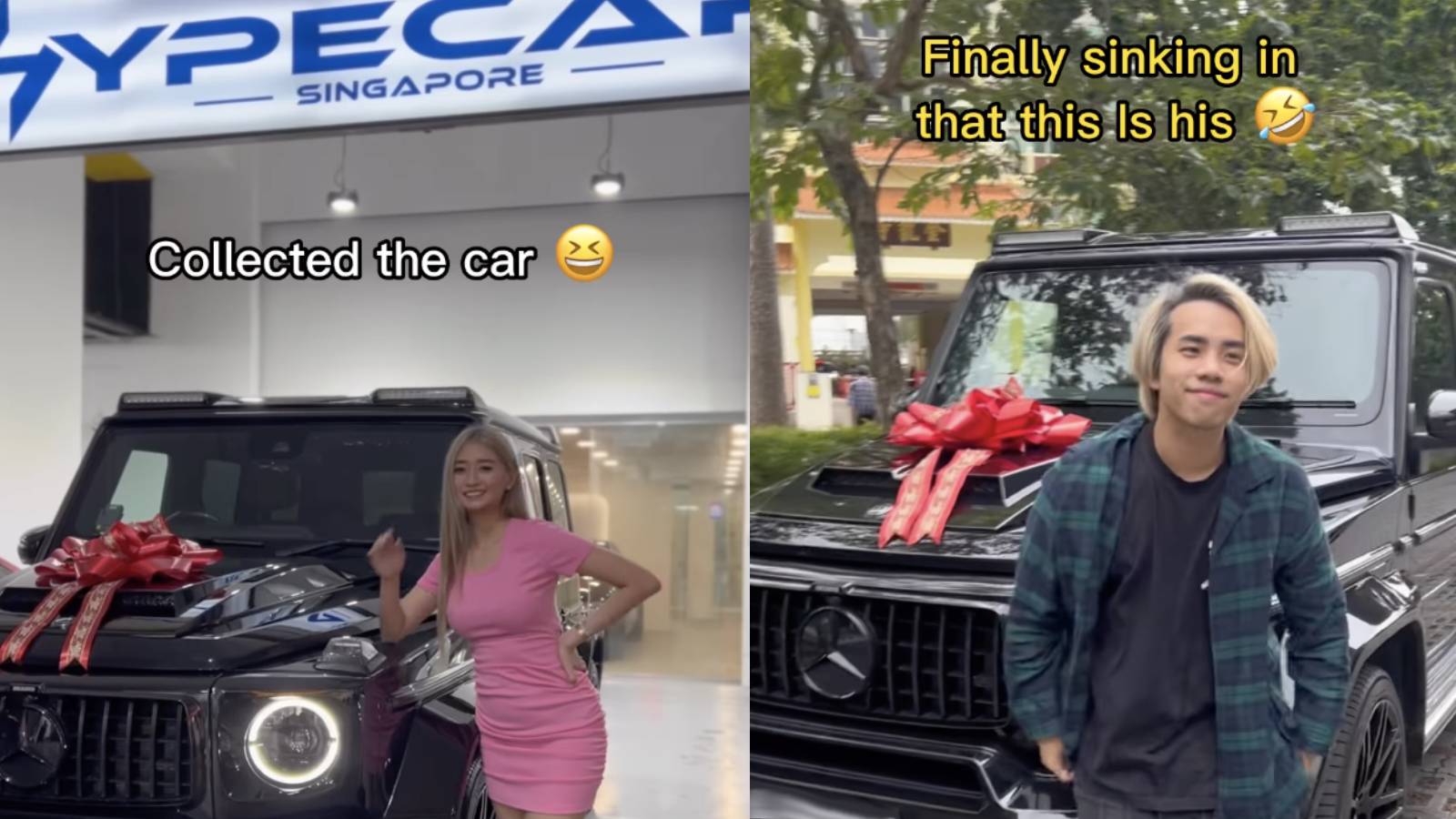 An absolutely jaw-dropping gift.
Yesterday (Apr 2), Jianhao and Debbie, who tied the knot in 2019, wrote about the ride on their respective Instagrams, with Jianhao calling it "the craziest gift" he's ever gotten.
"Can't believe my wife bought me my dream car," Jianhao wrote, adding that he felt an "overwhelming mix of emotions".
"Excitement, being proud of her, feeling that she shouldn't spend so much on me and also stressing about where to park it," he continued.
Debbie, who has a three-year-old daughter named Starley with Jianhao, shared a little more in her Instagram post.
"It was always a dream of mine to surprise [Jianhao] with his dream car," she wrote, adding: "Why hustle if not for the ones you love!"
Debbie owns online jewellery shop The Starry Co. which sells diamond simulant jewellery pieces.
Of course, netizens (and celebs) had loads to say.

987 DJ Kimberly Wang left a comment on Debbie's post, declaring that Debbie's a "BOSS BABE (sic), while billionaire heiress Kim Lim added: "Omggggg so sweet (sic)".
However, there were some netizens who weren't so kind with their words. A number of them left comments insinuating that Debbie had used Jianhao's money for the gift. 
And here's what netizens had to say.
While the couple did not reply to these comments directly, Debbie did reply to a netizen who spoke up for her, writing: "People will discredit anything they can't believe so I'll take it with a little bit of joy. I also couldn't believe myself that I did it."
Jianhao also posted an IG Story to defend Debbie.
"Those who discredit my wife, you've never seen the countless nights she's working, packing her goods to be shipped, or the early mornings she has to rush for shoots right after sending our daughter to school and juggling all the family and household duties," he wrote.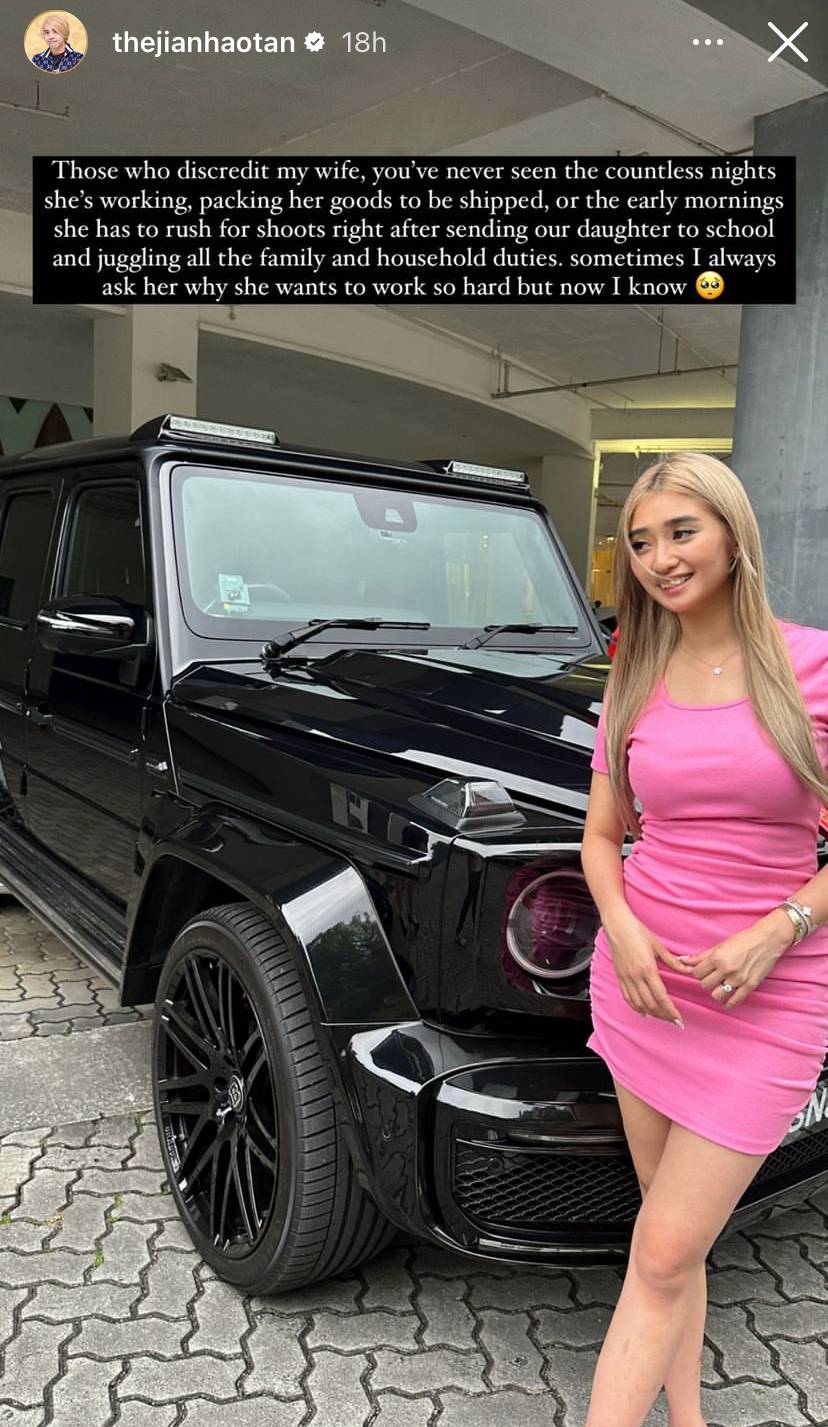 And here's what Jianhao had to say.
Photos: Jianhao Tan/Instagram, Debbie Soon/Instagram