Zhang Yimou's 18-Year-Old Son Accepted Into 7 Universities, Including Yale
He's basically the embodiment of your mum's friend's son who is good at everything.
A year after 72-year-old Chinese director Zhang Yimou's eldest son, Zhang Yinan, 20, made headlines 'cos of his dashing good looks and impressive resume — he's an award-winning director already — the director's younger son has stepped up to 'trump' his older brother's accomplishments.
On April 2, Yimou's wife, Chen Ting, took to her Weibo to brag about 18-year-old Daniel Zhang Yiding's academic achievements.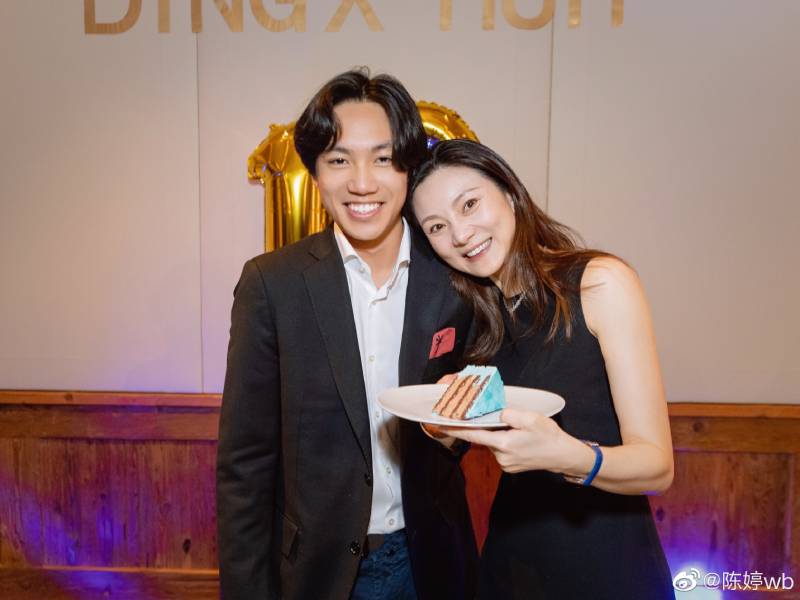 She's a proud mum... and for good reason
"Our second brother who just turned 18 this year received admission letters from seven universities, including Yale. Of those seven, he ranked within the Top 20 for two of them, and was offered two scholarships (including a President's Music Scholarship)," she wrote on Weibo.
"Our son gave his dad the best birthday present!" she added. [Ed: Yimou's birthday falls on April 2.]
Looks like there will soon be two Yale alumni in the Zhang family — Yimou was awarded a honorary Doctor of Fine Arts degree from Yale in 2010.
And just in case you think Chen Ting is just exaggerating, the proud mum has proof, okay.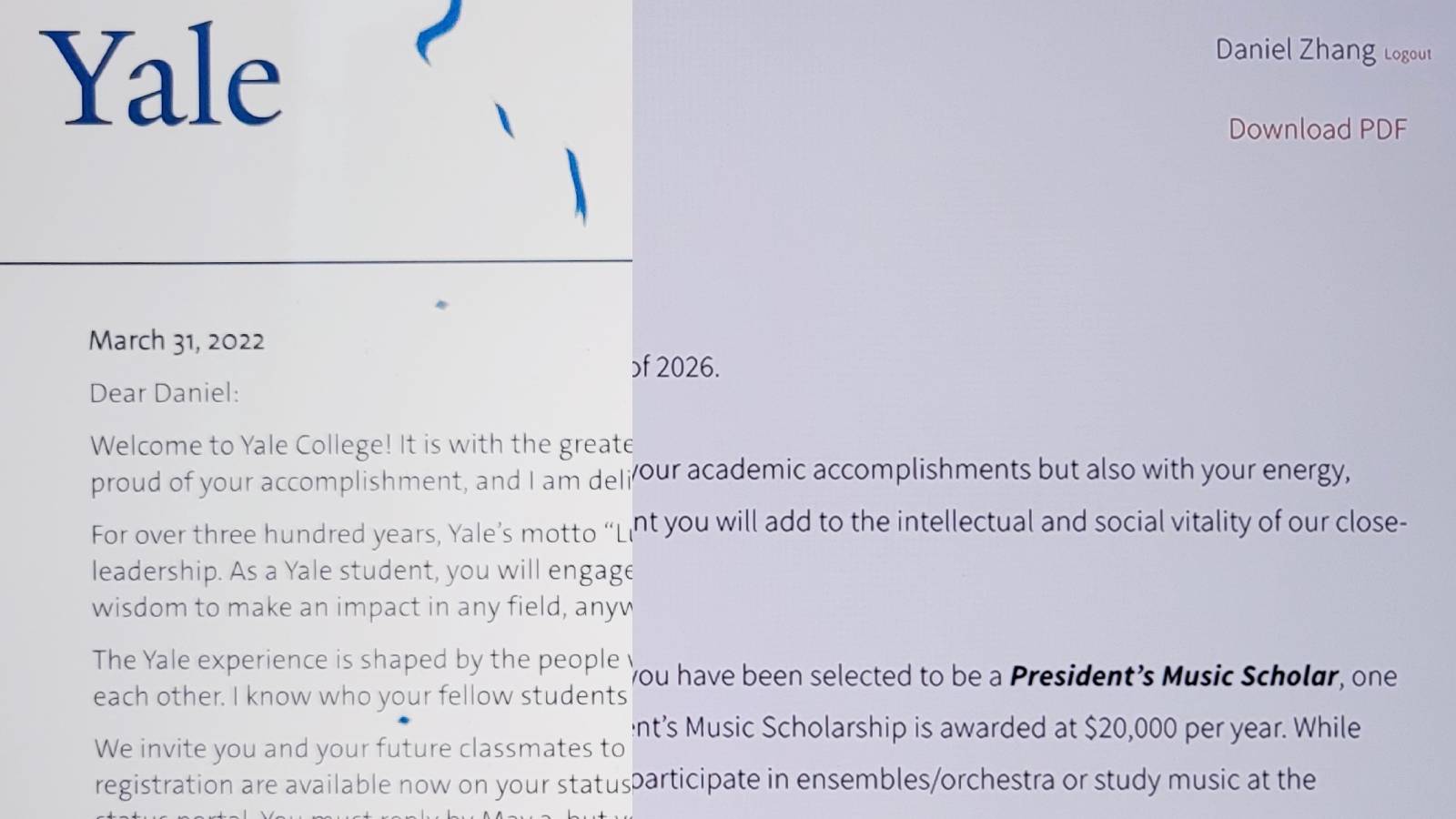 Securing her bragging rights
In the same post, she added screenshots of Daniel's admission letter from the Ivy League school, as well as a letter sharing that he was offered a President's Music Scholarship from an unnamed university.
Now, with both boys achieving such stellar results, the pressure is on for the youngest of Yimou's kids — 15-year-old daughter Zhang Yijiao.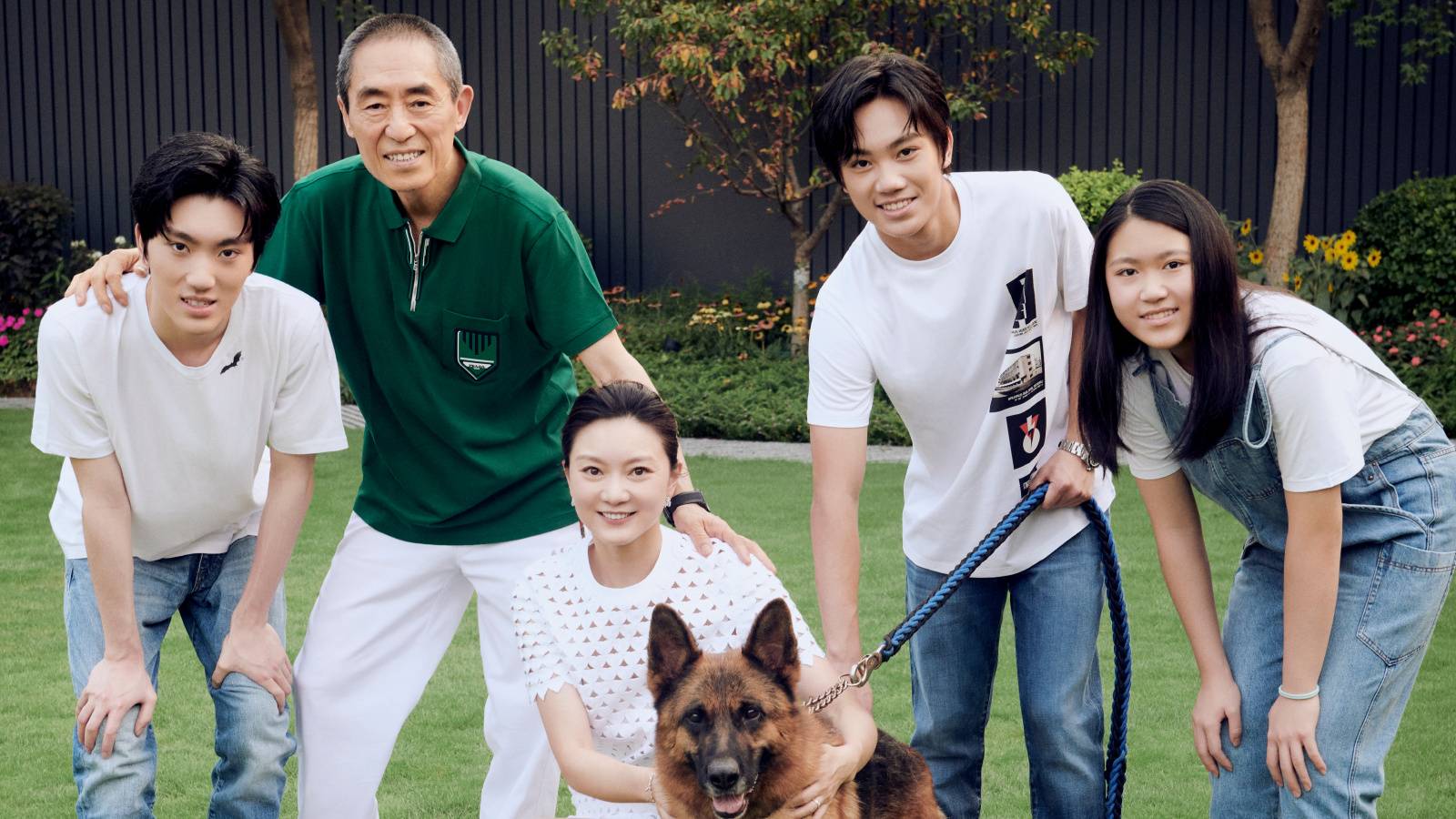 You can do it, Yijiao!
Photos: Chen Ting/Weibo