Zhang Zetong Was "Rejected Politely" By Hong Ling When He Asked Her Out For A Meal Before They Started Shooting You Can Be An Angel 4
Awkward, yes, but the stars eventually became friends with a lot of things to talk about on the set of the medical drama.
In Mediacorp drama You Can Be An Angel 4, Zhang Zetong, 29, and Hong Ling, 27, play what the actor describes as the "CP [couple]" of the series. In real life, though it couldn't be more different. And no, it's not because Hong Ling is dating Nick Teo.

According to Zetong, his friendship with Hong Ling didn't exactly start off on the right foot.
In a phone interview with 8days.sg, the Star Search champ says they were basically "strangers" before Angel 4.
And so, this awkward exchange happened during their first meeting.
"I still remember very vividly, during the imaging [for the drama], when the EP asked [us if] we knew each other, and Hong Ling replied very coldly, 'No.' I was like, 'Oh'. I was about to say that we might have bumped into each other, but she just outright said nope," he laughs.
But that's not all.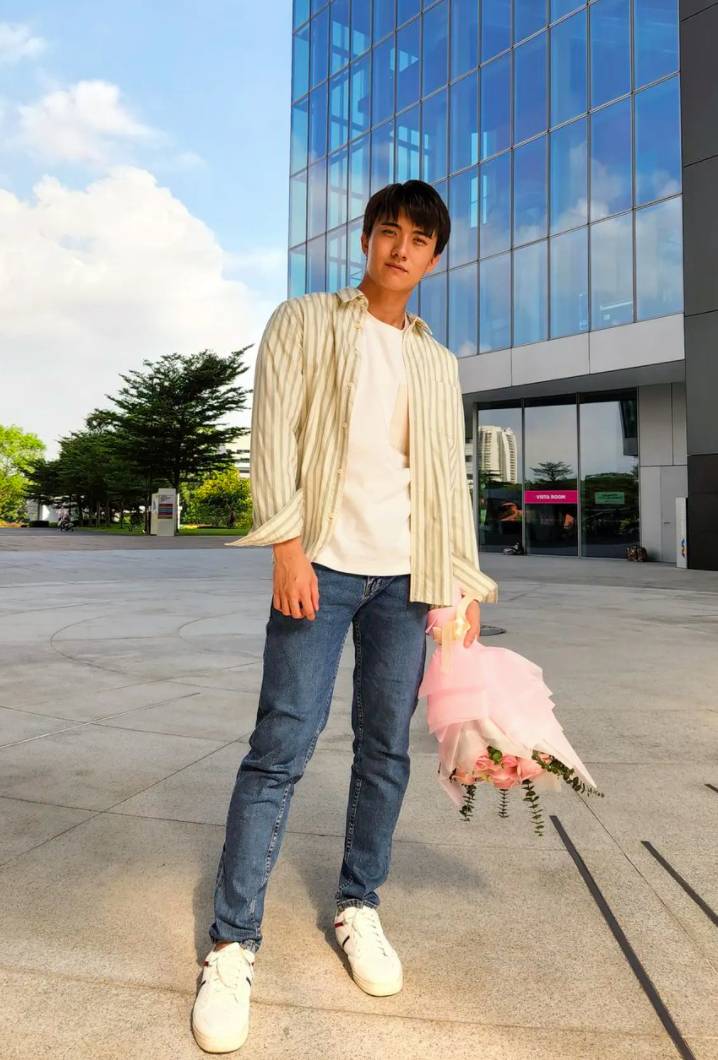 Making friends
Zetong says he approached Hong Ling to ask if she wanted to grab a meal together before filming begun. After all, they were going to have a lot of scenes together, and were supposed to be playing a couple.
"I thought we ought to do some preparations before acting together. And guess what? She rejected me politely, she said… Okay, I think [she said that] she was busy, she had other stuff to do," he says.
Thankfully, he managed to break the ice the day they shot their first scene together.
"On the first day of shooting, we actually had the chance to sit down properly and chat on set 'cos there was a large part of the time when they weren't filming [our scenes]," shares Zetong, adding that he didn't realise that he and Hong Ling had "so many things to cover and talk about".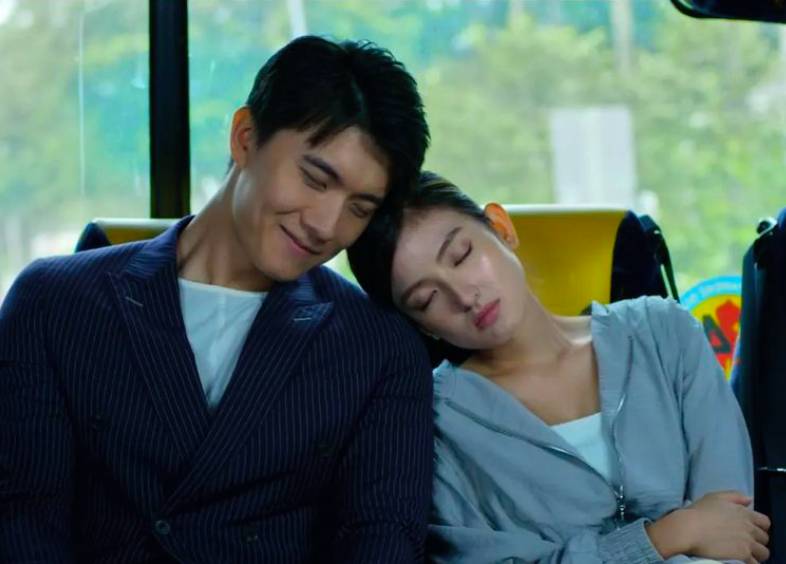 All good now
They chatted a lot about work, from how they would prepare for their different roles, to the dramas they watched recently.
"She would tell me about her cats, her car [too]. She didn't say much about Nick, but she probably has nothing but good things to say anyway. She also didn't tell me anything about her future plans and marriage, if that's what you're asking," laughs Zetong.
So does Zetong think Hong Ling would reject him again if he would ask her to grab a bite together since they're friends now?
"I'm not sure if Nick would mind. But I think she should be fine right? I'm pretty sure, pretty sure [that it would be okay]," he says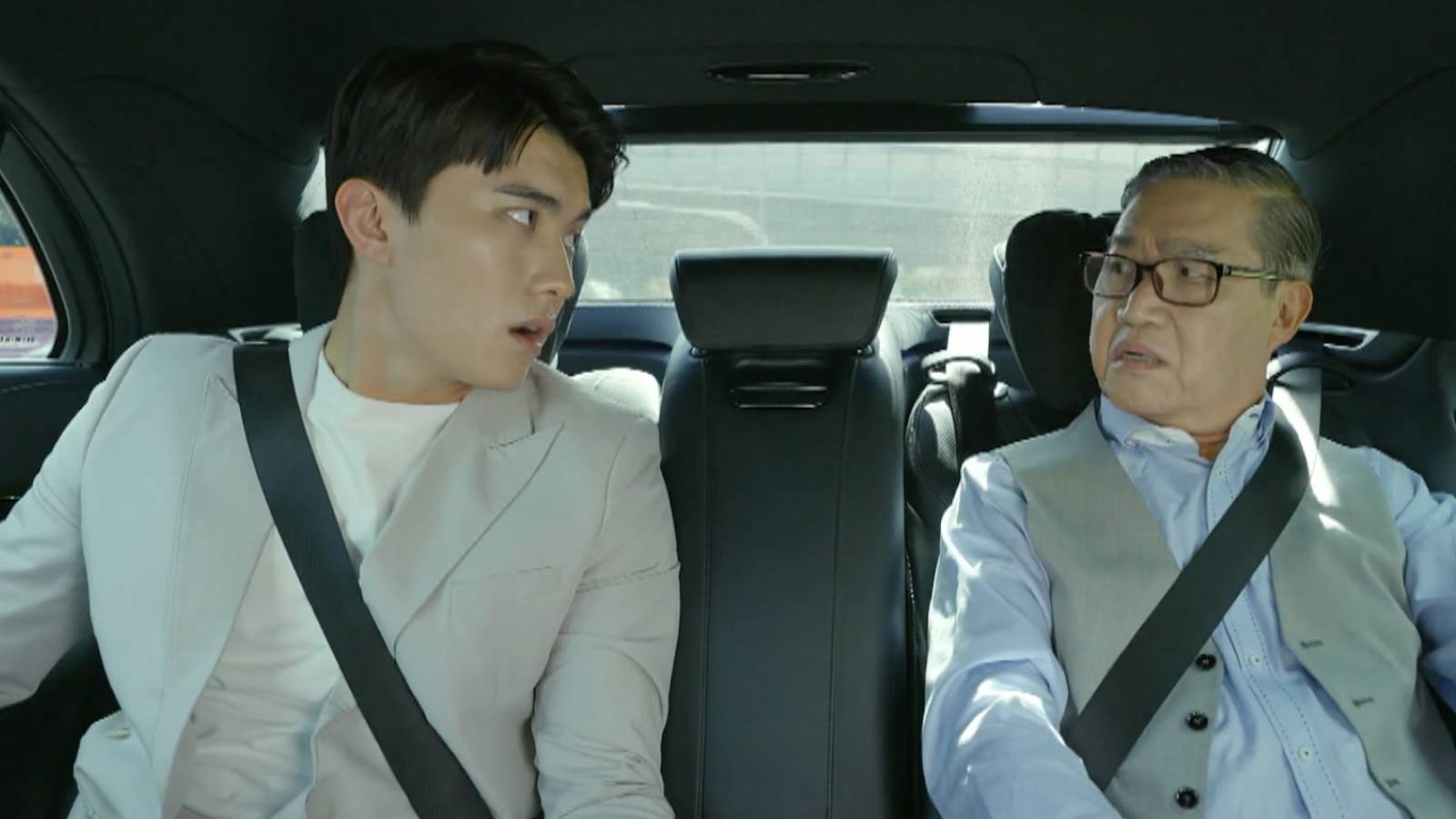 Zetong and his on-screen grandpa, veteran actor Li Wenhai
8 DAYS: You Can Be An Angel 4 is set in a nursing home and revolves around elderly patients. You previously mentioned that you have a grandmother in Malaysia. Are you guys close?
ZHANG ZETONG: Yeah. My grandma walks around with a walking stick — her right leg is not so strong — so the scenes in the drama where I had to help the elderly move around kind of reminded me of her as well.
We used to be really close when I was younger, but right now 'cos I haven't had the chance to see her since COVID happened... I would love to visit her one of these days. We don't talk as much, but we do keep in contact through group chats, and WeChat.
Actually, I have quite a bit of scenes with Li Wenhai, who plays my yeye [grandpa]. He gave me this feeling of what it would've been like if my grandfathers were still around 'cos both of them passed on pretty early when I was younger.
He kind of filled in the void for me to wonder what my interactions with my grandfathers [when I'm in my 20s] would be like. The relationship that our characters have in the show it's something that I ponder about.
Now that you mention it, I probably should go text my grandmother after this.
He's aiming to do a cross country trip soon
From your Instagram, it looks like you've gotten into cycling recently?
Oh! Thanks for noticing that, yes, yes (laughs).
You made a 80km ride on your second trip. Wasn't that tiring?
Yeah, it was. I didn't expect it at all. My cyclist friend who just got back from the States asked me if I wanted to go for a cycling trip, and I agreed. He told me the route, it was like Changi Airport, Changi Village, and then we would go all the way to Yishun. I was like, 'Okay, wow, that's quite a jump'.
We would pass by Punggol, and then Yishun, and from there we would go down the Thomson route, and then finish it off bypassing Ubi and MacPherson.
He told me it would take four hours, and I was like, 'Okay, sure. That sounds reasonable.'
But little did I know... that the four hours came up to about six hours of cycling. I didn't even know that the entire road trip was like 80km long.
I still remember very vividly that by the third or fourth hour, I could feel my legs cramping up so many times. I can only say that Upper Thomson Road has very bad slopes. The entire stretch of Thomson Road is a really good training place for cyclists. It almost killed my quads, man.
The next day must have been painful.
I experienced muscle aches in so many different areas, like my quads, my hamstrings, also my butt 'cos you know, road bikes don't have the best kinds of seats in terms of ergonomics.
I told my friend that it felt like I had a very, very, good legs day [at the gym]. And an ass day too. Sorry, that's kind of TMI. (Laughs)

You Can Be An Angel 4 is now available on demand for free on meWATCH. It also airs weekdays, 9pm on Ch 8. You can watch the first episode here: