Zheng Geping & Hong Huifang Celebrated Their Son Calvert Tay Turning 21 By Tapow-ing Chicken Rice
The family looks back at their 2021, which saw them spending more time together, especially on their birthdays.
Zheng Geping, 57, Hong Huifang, 60, Tay Ying, 25, and Calvert Tay, 21, recently looked back at their 2021 in an exclusive interview with 8world.
Like many other families in Singapore, the year was one that was filled with changes and increased family time, what with the continuing COVID-19 restrictions.
"Especially during the lockdown, we ate all three meals together. There's a very good chef in the house, and that's my wife, Huifang. My son's cooking is not bad too, so my daughter and I were more than happy to eat the results of their cooking. As we dug in, my weight naturally increased too," Geping laughed.
Similarly, Tay Ying shared that the happiest thing she did with her family this year was to spend their birthdays together, describing her sentiment with this sentence: "Simplicity is a form of happiness too."
She went on to reveal that the family spent Calvert's 21st at home together with a very pared-down 'celebration'.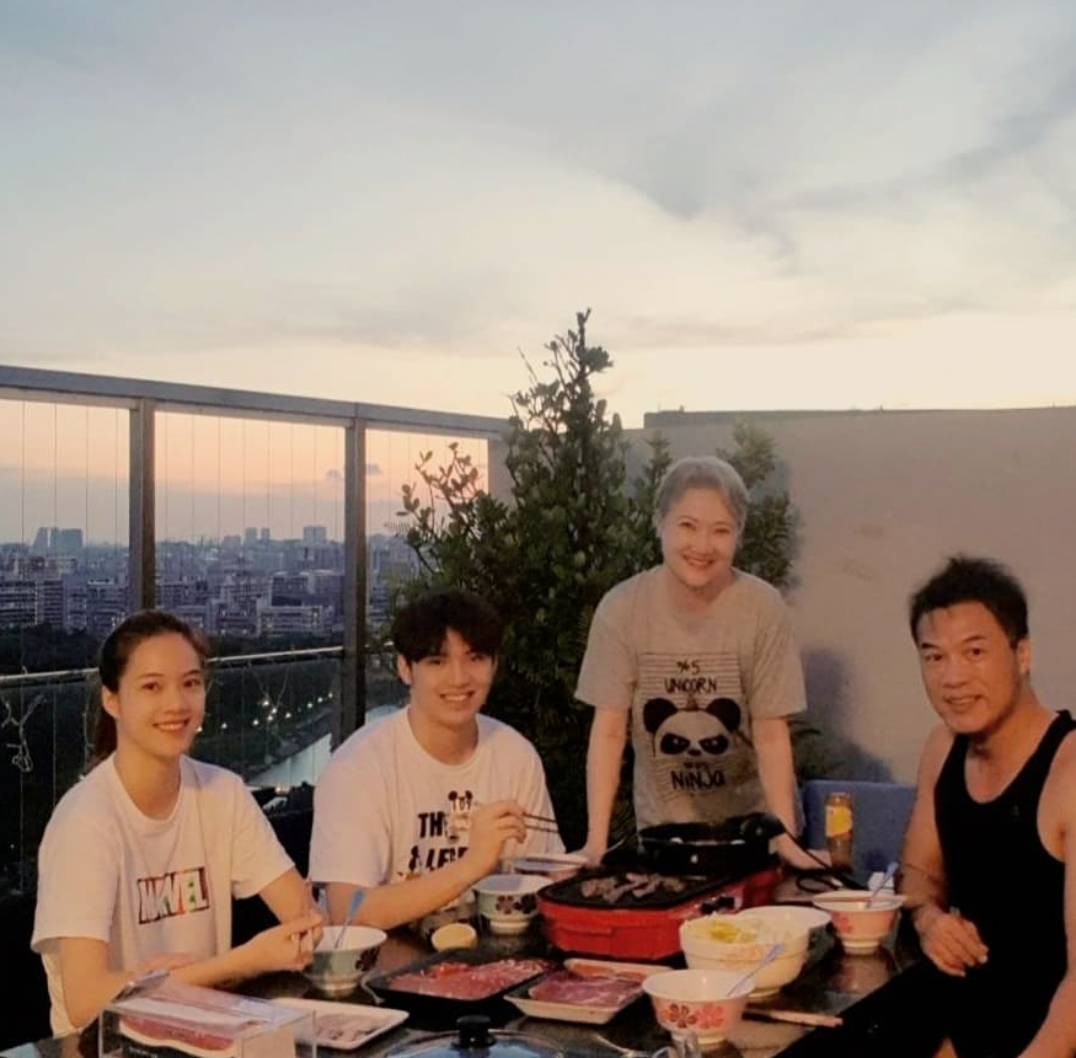 It's the simple joys in life
"The most unforgettable memory is when we celebrated [Calvert's] 21st. Our mum asked him what he wanted to eat, and he answered chicken rice. So we tapow-ed chicken rice. And 'cos we celebrated at home, there were no time constraints, and we chatted all the way till 5am," Tay Ying said.
As for Calvert, he shared that he was glad to be able to spend more time with his family.
"I went out to exercise with my dad more, and my mum would share with me her stories and experience about filming, as well as her feelings, which allowed me to understand her more," he said.
Apart from that, he was able to devote more time to his singing career, releasing two singles in the later half of the year.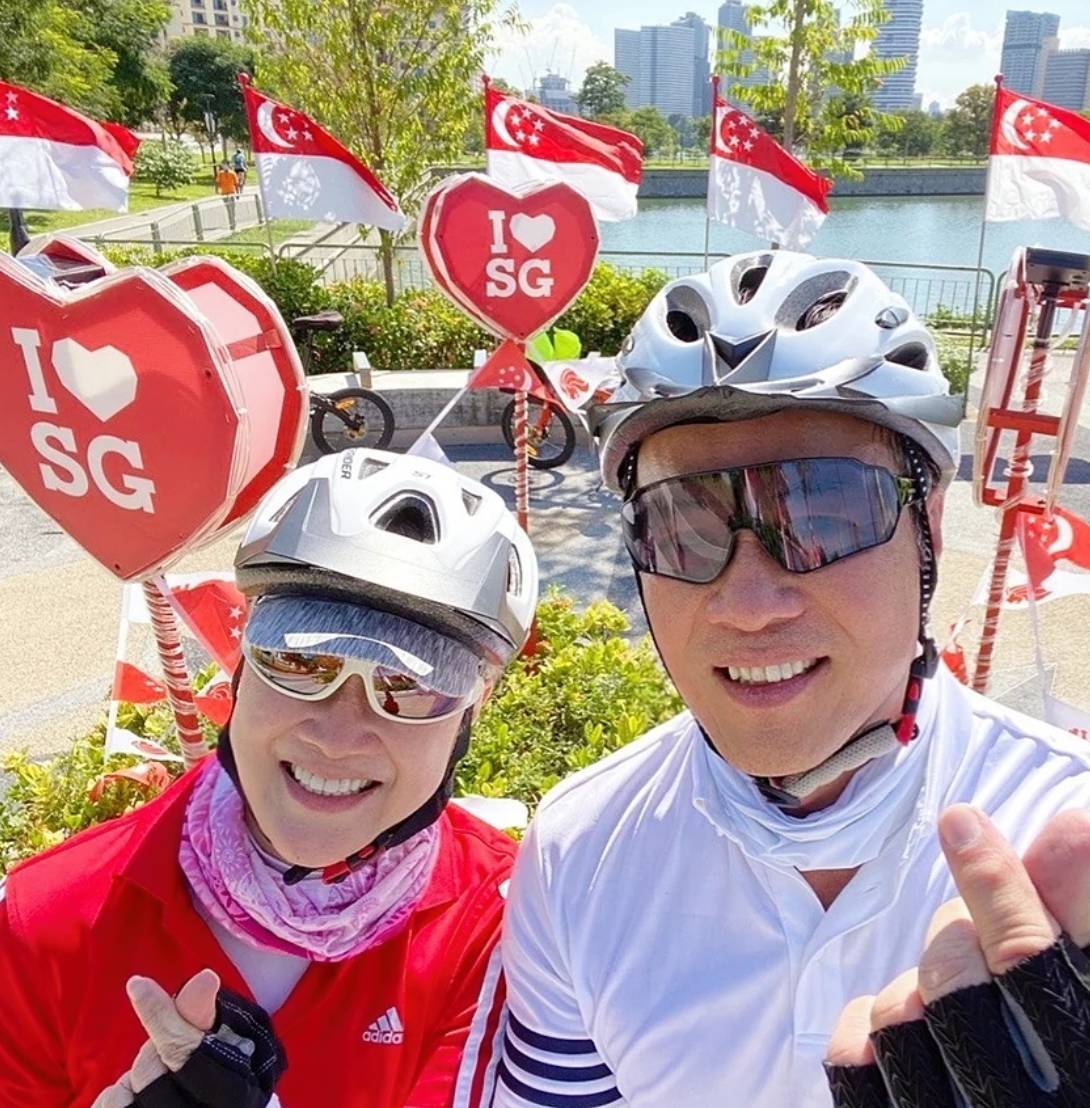 Riding it off
It seems like the extra time together has only helped to draw the family closer.

Despite spending more time together in close quarters, the four of them were able to create their own space, making it easier to co-exist with each other 24/7.
"Although we were home, we were all busy with our own work. We all stayed in our own space, and there wasn't actually any conflict. When it's mealtime, then we'll eat together. After work, we'll exercise together, that's already good," Geping said.
He went on to share a piece of advice for other parents, saying: "We must remember not to invade the personal space of other family members, and allow them to have time for themselves."
Geping and Huifang also have a new hobby together, cycling, which gave them more time together outside.

The couple also praised their kids for being obedient, and not causing any trouble.
Huifang went on to admit that she did get a bit testy with her family at times, which she said was a result of cabin fever. However, her family were very understanding.
She shared one example that would rile her up easily and which most other mothers would've probably experienced before.
"For example, every time after I finish cooking, I'll hope for everyone to be able to eat it while it's hot. But, sometimes, they happen to be busy, and the food will get cold. [When that happens], I'll get very upset," Huifang said, adding that she uses her bike rides as a way to let go of her anger.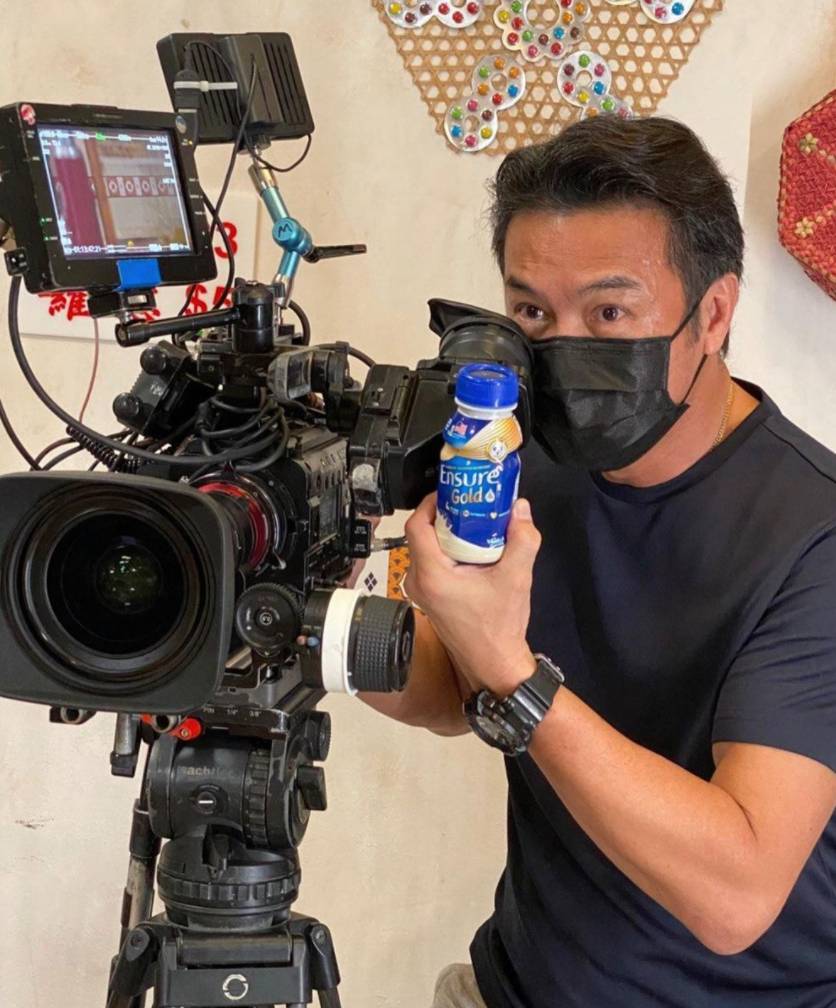 Work beckons for Geping and his fam in 2022
Photos: Zheng Geping/Instagram, Hong Huifang/Instagram, Tay Ying/Instagram, Calvert Tay/Instagram