Zhu Houren Was Turned Into A Meme By His Son Joel Choo & Other Adorable Ways Our Stars Celebrated Father's Day
Here's how some of our favourite celebs dedicated the day to the most important men in their lives.
Yesterday (June 19) was Father's Day and many stars took to their IG to honour their dads. Some even created clips, showing off the fun and playful relationship they share with the most important man in their lives.
Scroll on to find out which ones made us chuckle.
Joel Choo
Not only did Joel post a series of photos with Zhu Houren, wishing him and Lebron James (we'll get to this in a bit) a happy Father's Day, he also cheekily created a nyan cat-esque meme clip, where a young Houren had lazers shooting out of his eyes, and heart filters swirling around him. We're not gonna lie and say this wasn't one of our favourite vids we've seen from yesterday.
As for Lebron James… father and son were imagining a future where Lebron wins the NBA 2023 finals.
Photos: Joel Choo/ Instagram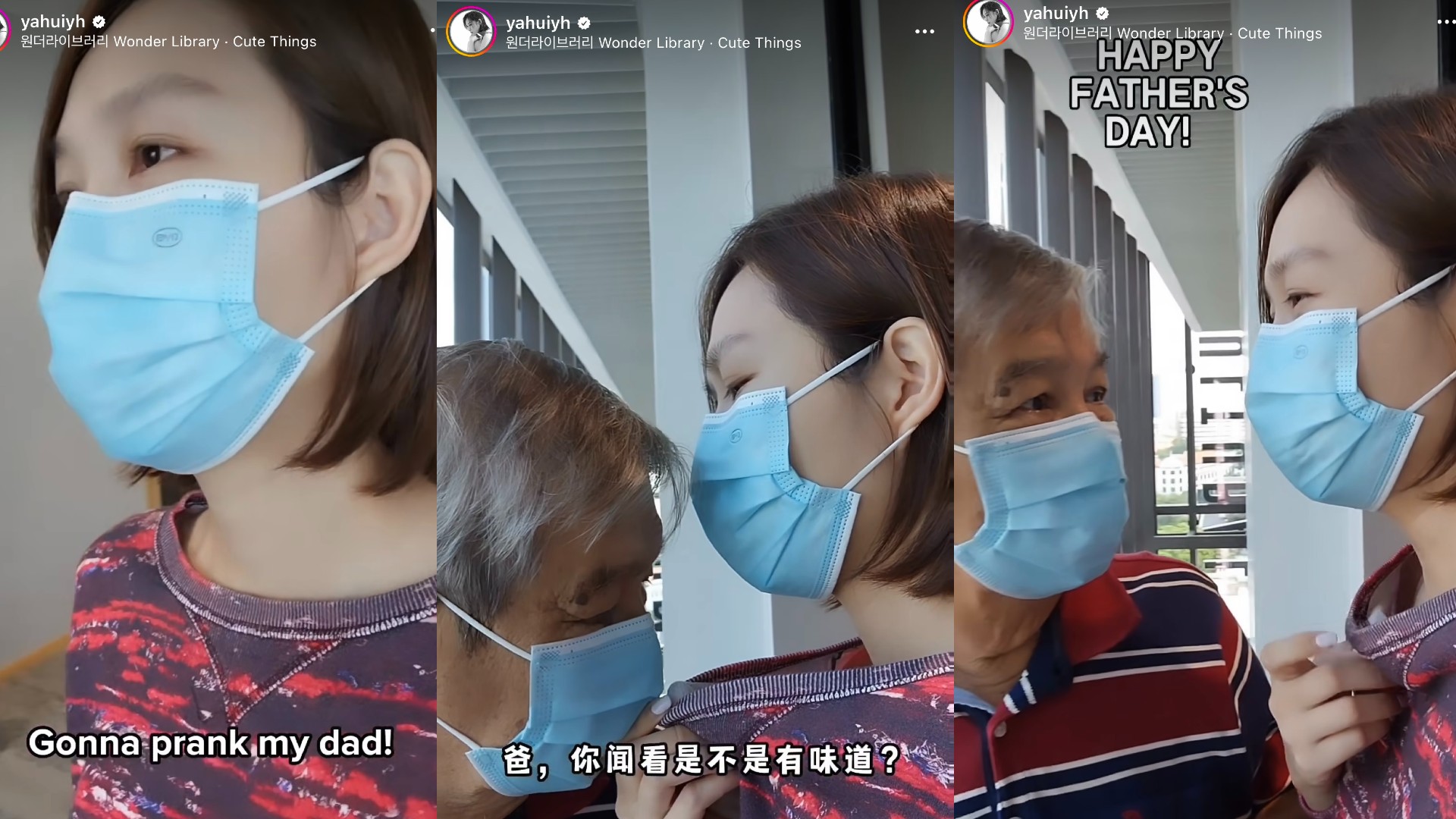 Ya Hui
True to her playful nature, Ya Hui filmed a video of herself pranking her dad.
It starts off with the actress approaching her dad, asking him if he could smell the T-shirt she was wearing. When he leaned forward to give her a sniff, Ya Hui surprised him when she gave him a peck on his forehead.
Ya Hui wrote that it had been quite some time since she gave her dad a kiss and urged her followers to hug their dad, and to cherish the time they have together.
Photos: Ya Hui/ Instagram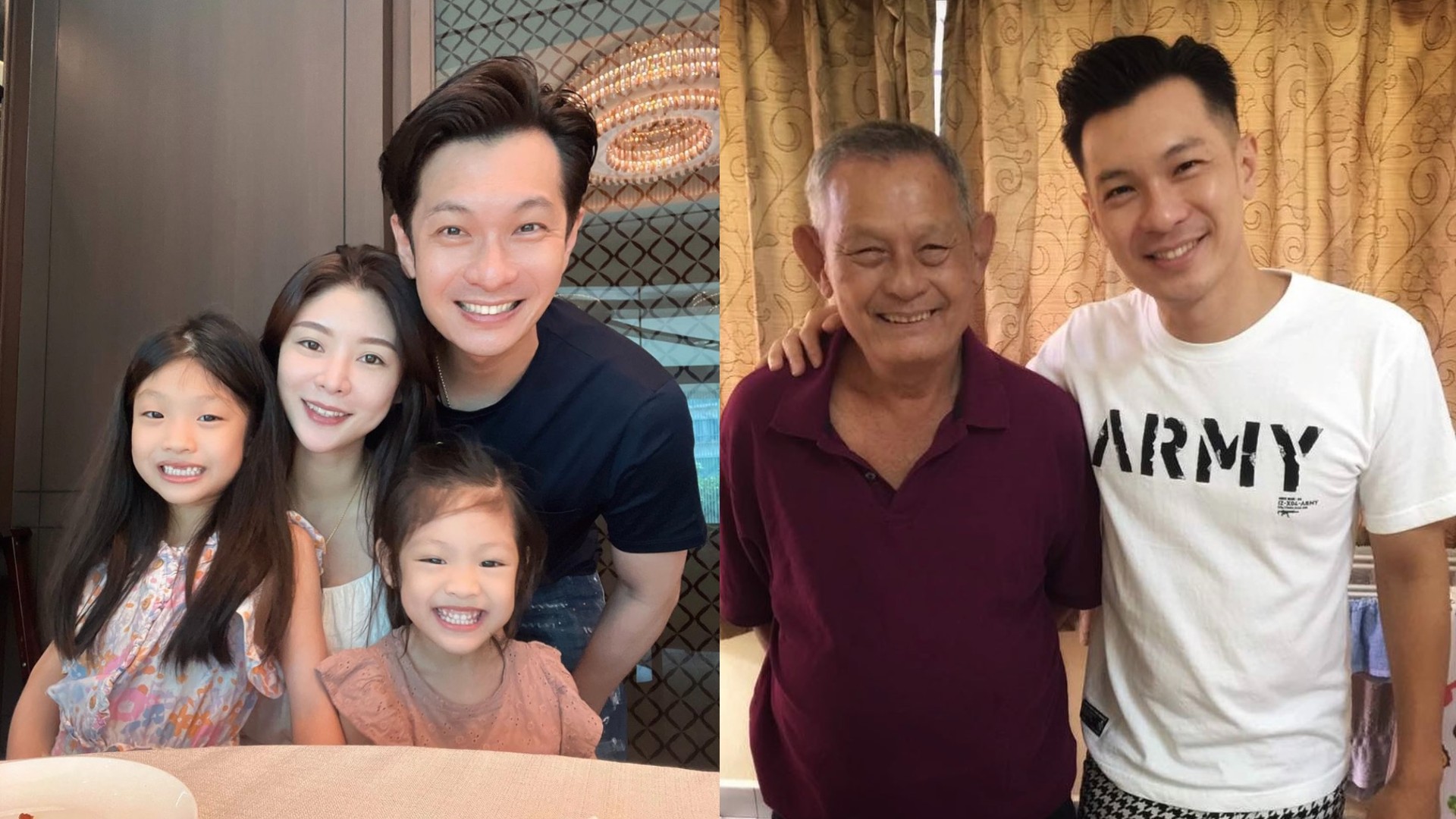 Shaun Chen
Shaun spent the day with his wife and two daughters Nellie, six, and Neia, two, from whom he received a gift and handwritten cards.
He also didn't forget to dedicate a post to his dad, writing that he wonders if he "would look as handsome [as his old man] in the future".
Photos: Shaun Chen/ Instagram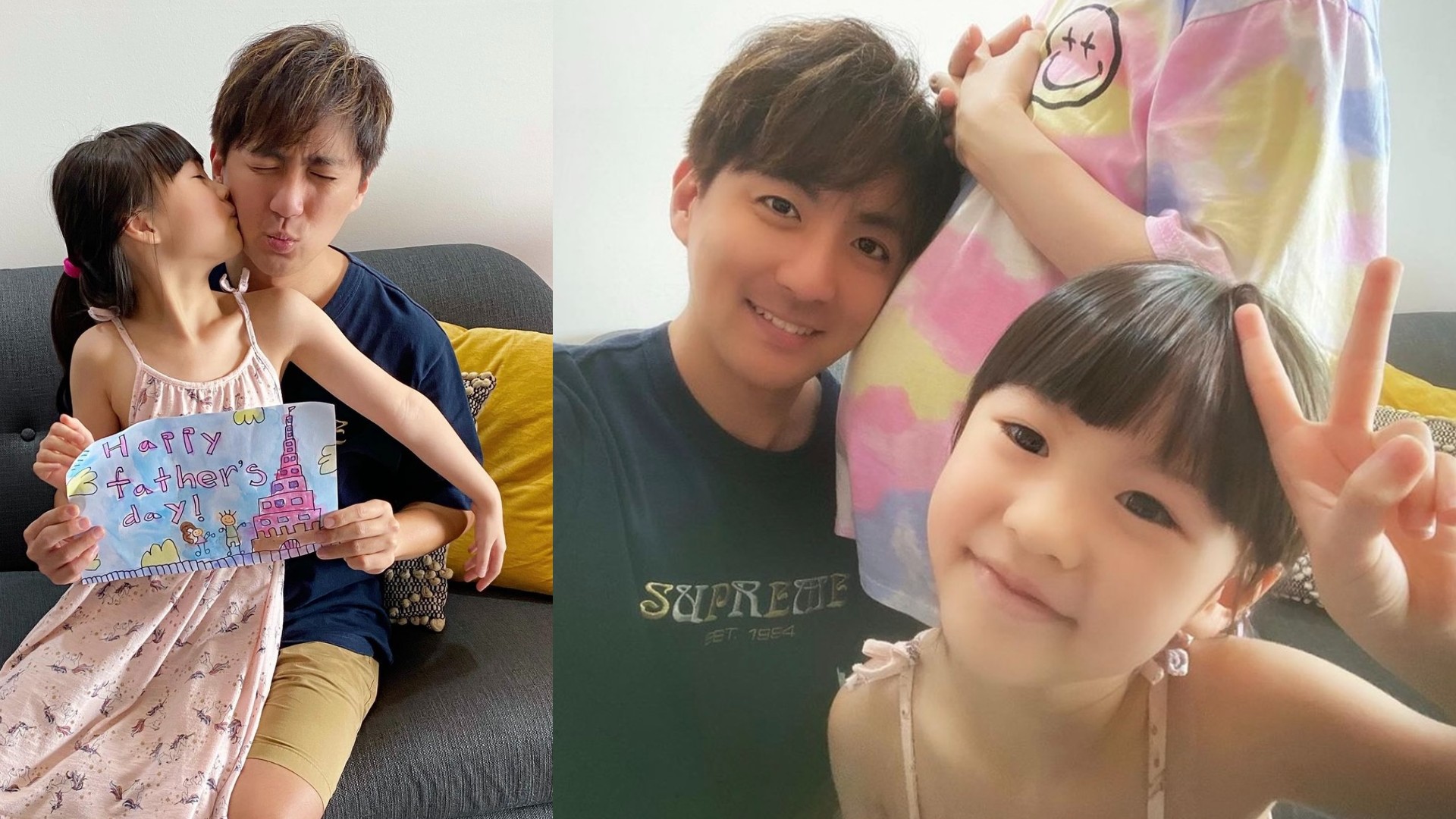 Hong Junyang
The singer posted a pic of him and his daughter Azalea, six, who gifted him a colourful Father's Day card. 
Junyang also posted a wefie, where he tried to include wife Candyce Toh's baby bump in the pic so they could have a cute family photo.

Candyce jokingly commented, saying: "You cut my face [out of the pic], what does this mean huh? Do you want to sleep in the toilet tonight?"
Photos: Hong Junyang/ Instagram
Nurul Aini
Mother-of-three Nurul, who just returned from a family vacation to Australia, dedicated a post to her real estate agent husband.
She wrote: "It's Daddy's day and I made the kids say something about you.
Shan – Daddy works very hard for us. Even though he scolds us sometimes, it is for the best.
Shaista – Daddy misses a lot of family time just to work for us and I want him to know all of us at home have his back.
Shania – Daddy is I Love You. You are the best."
How sweet are those messages?
Photo: Nurul Aini/ Instagram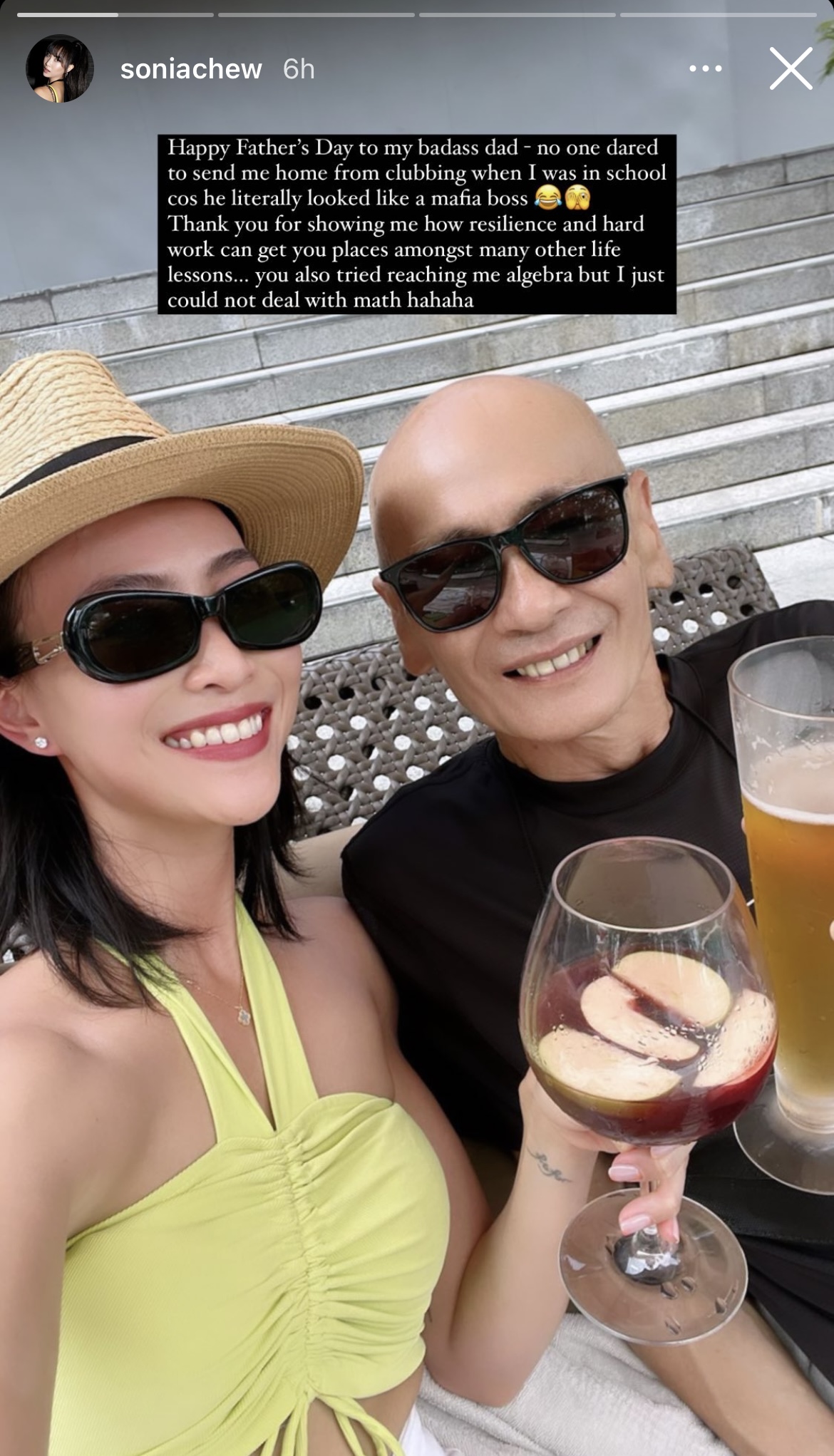 Sonia Chew
The 987 DJ posted a pic of her and "badass dad" on her IG story. She recalled how no one dared to send her home after clubbing because her pops looks like a "mafia boss".

Sonia went on to thank him for all the life lessons he shared with her and joked about how he once tried to teach her algebra, although she "could not deal with math".
Photo: Sonia Chew/ Instagram
Joakim Gomez
Sonia's on-air partner shared this throwback pic of him and his dad at Sentosa, which he said was "one of his greatest memories".
"To the man who inspired me when it comes to music, entertainment, hosting, making people feel at ease at any social event, Manchester United (which ultimately was also my choice of team to support from 95. Dad and I followed the Treble season of 98/99 together), and all them Dad Jokes…" wrote Joakim.
Photo: Joakim Gomez/ Instagram
Joanne Peh
"You'd stretch yourself for the family and has never stopped being the hands-on dad since the children were born. To all the strong silent dads out there, and new dads who aren't getting enough rest at the moment, Happy Father's Day and remember to take care of yourself so you can take care of the family!" wrote mum-of-two Joanne about Qi Yuwu, her husband of eight years.
Photo: Joanne Peh/ Instagram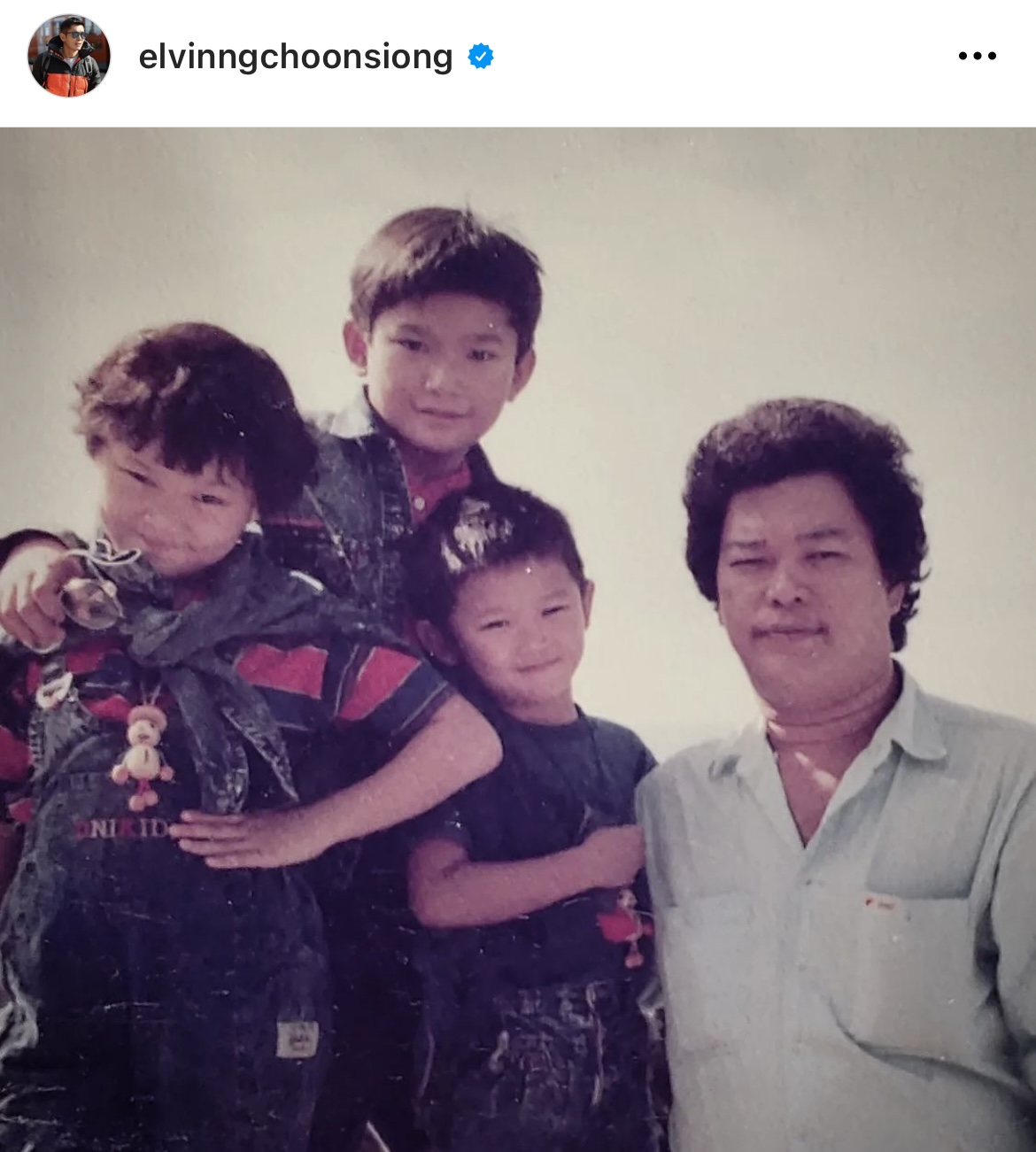 Elvin Ng
As per tradition, Elvin dedicated a post to his late father, with whom he shared a close relationship.

In his caption, Elvin wrote that it's been 10 Father's Days since his dad passed and he hopes the latter is "eating well, living well and sleeping well" in heaven. 
Photo: Elvin Ng/ Instagram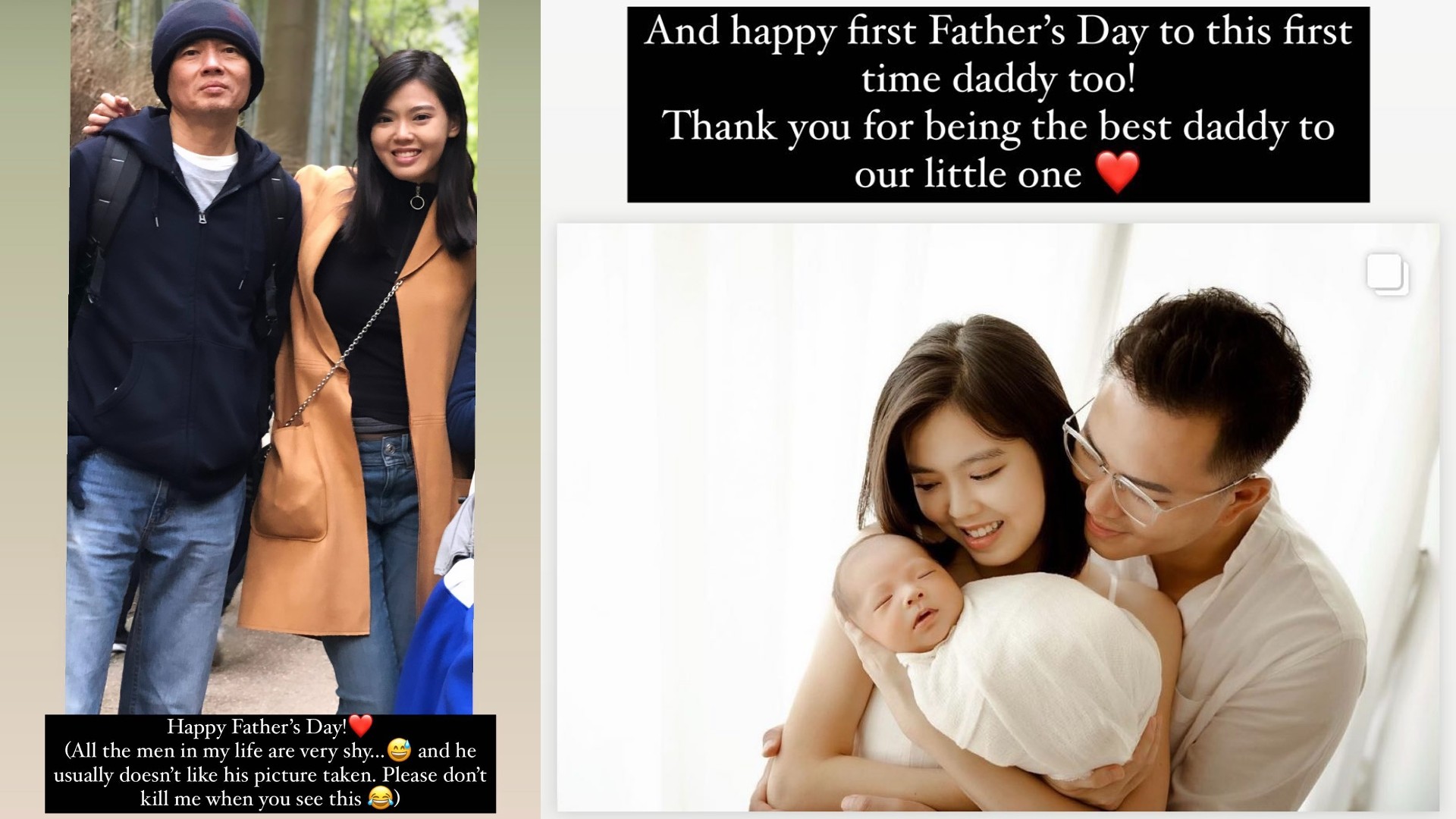 Kimberly Chia
New mum Kimberly Chia took the opportunity to wish both men in her life a happy Father's Day. She posted a pic with her dad, sending him her well wishes while asking that he doesn't kill her 'cos he doesn't like his photo taken.
She also thanked her husband, who celebrated his first ever Father's Day this year.
Photos: Kimberly Chia/ Instagram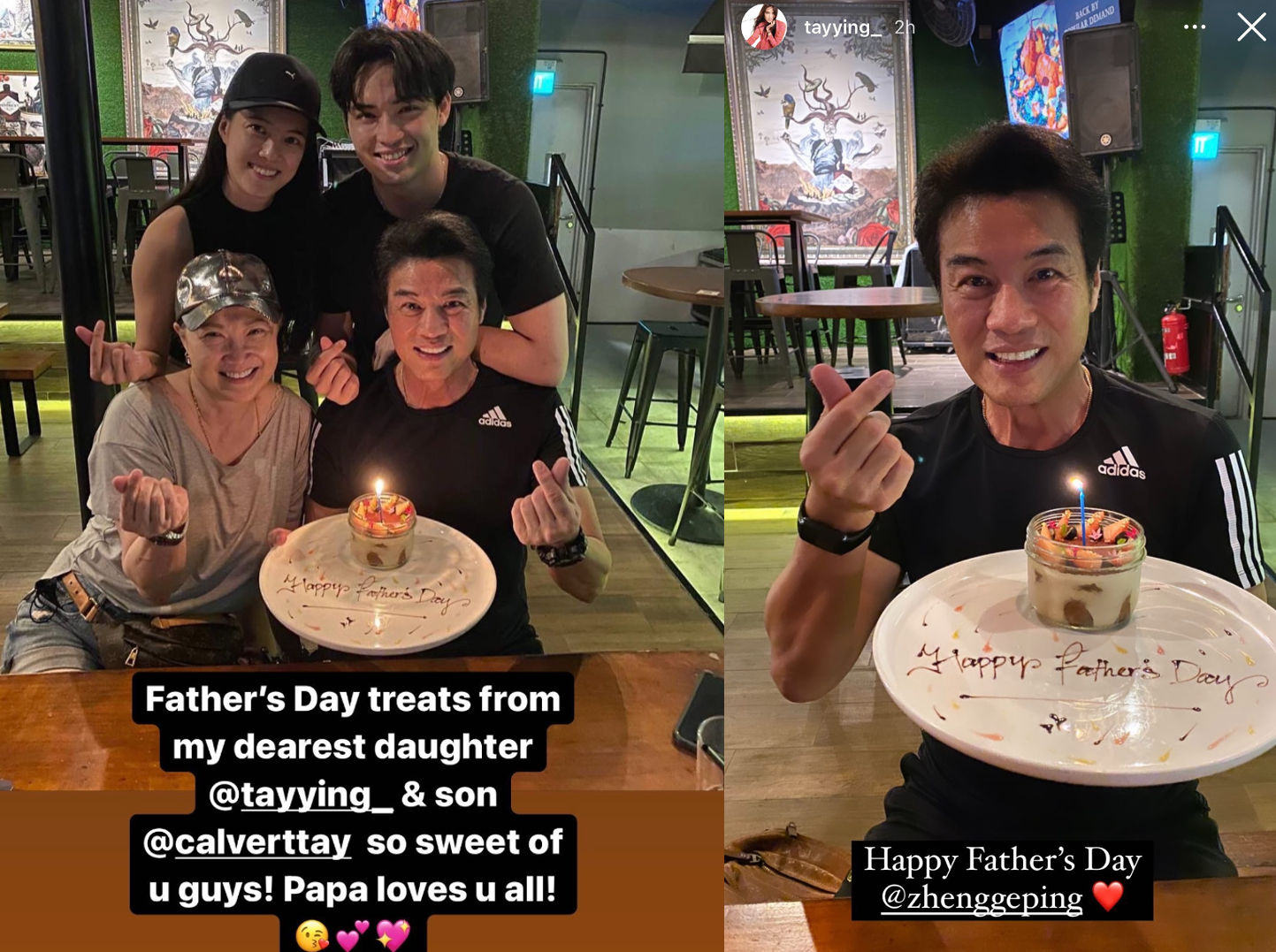 Zheng Geping
Zheng Geping celebrated the special occasion with his wife, Hong Huifang and their children Tay Ying and Calvert Tay. The family took a cute pic where they were all doing finger hearts, and Geping thanked his kids for treating him to dinner.
Tay Ying also posted a solo shot of her dad, who grinned widely while holding a plate of dessert.
Photos: Zheng Geping/ Instagram, Tay Ying/ Instagram
Edmund Chen
This year, ex Mediacorp actor Edmund Chen didn't just receive a wish or two from his family. Instead, he had four IG posts dedicated to him, one each from wife Xiang Yun, kids Chen Xi, Chen Yixin and his daughter's boyfriend Gavin Teo.
While Xiang Yun shared a selfie with Edmund, wishing all dads a happy Father's Day, Chen Xi posted a cheeky pic of him and his dad, posing as knights and thanking him for "always being there for the family, and being the pillar of the house".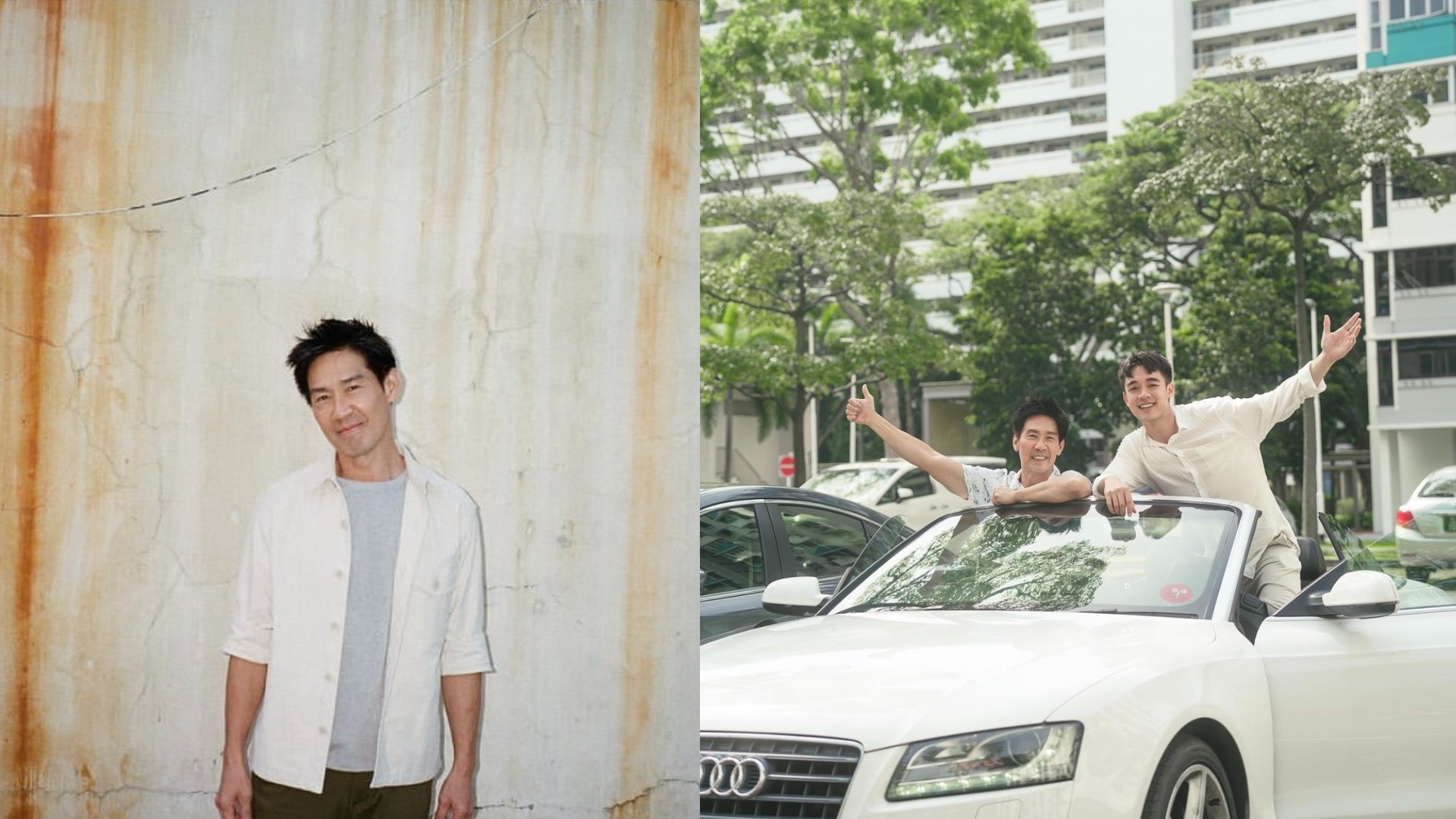 Yixin, on the other hand, sent Edmund her wishes with an artfully taken shot of him on her photography account.
Besides sending his wishes to his own dad, Gavin also posted a pic with Edmund. It's cute how close he is to the Chen family and as Chen Xi commented, he's "always part of the fam"
Photos: Xiang Yun/ Instagram, Chen Xi/ Instagram, Chen Yixin/ Instagram, Gavin Teo/ Instagram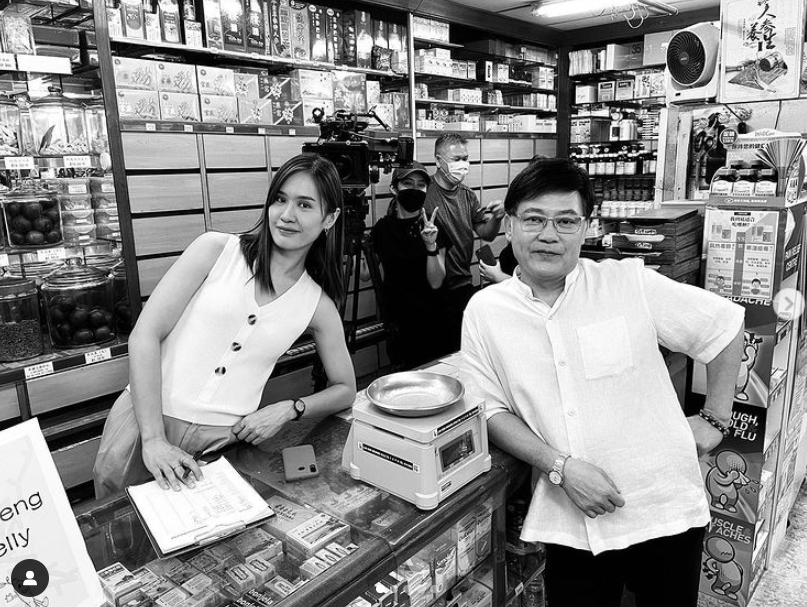 Wang Yuqing
Local actress Ling Ying took to her IG page with a black and white photo of her and her Sunny Side Up dad Wang Yuqing. "Happy Father's Day to my on-screen Lao Ba and to all the fathers in the world!" she wrote.
You can catch the duo here, or watch a recent episode of the family drama below.
Photo: Ling Ying/ Instagram