The Big Read: Defying doubters, S'pore built a flourishing startup scene within a decade. Can it take the next step up?
SINGAPORE — While the Singapore startup ecosystem of today ranks highly among many global innovation hubs, the scene was much less vibrant as recently as just a decade ago.
This article was written in partnership with Enterprise Singapore. 
Overcoming naysayers, Singapore's startup scene has grown significantly in recent years, attracting strong funding and topping various indexes to become the place to be for entrepreneurs
Experts say that much of the progress can be attributed to the groundwork laid down by the Government 
But they also pointed to the growing affluence and digitalisation in Southeast Asia, which created massive opportunities for budding entrepreneurs not only in Singapore but also those from abroad keen to set up shop here 
While the past decade has seen the local ecosystem thrive, it needs to take the next step up as rivals close the gap 
Going forward, Singapore and its entrepreneurs need to think big — by tapping overseas networks and collaborations, as well as attract global talents with relevant experiences
SINGAPORE — It was not too long ago that detractors were pouring cold water on Singapore's efforts to nurture entrepreneurs and startups.  
For example, a 2012 Reuters' article headlined "Failure to launch: Singapore start-ups struggle to woo investors", talked about how the Republic's push "to become a hotbed for entrepreneurs is stuck at stage one" and only 2 per cent of the total venture capital investment in Asia were flowing into Singapore.
A 2015 report by technology media Tech in Asia noted that in 2012, only 104 funding deals were made in Singapore, amounting to US$233.85 million (S$329 million).
It may have been a slow start for Singapore but within a decade, what had seemed like an innovation desert is now looking like a flourishing oasis — so much so that Singapore is being dubbed the "Silicon Valley of Asia". 
Just last year alone, 11 Singapore-based startups achieved unicorn status — or reached US$1 billion valuation — bringing the total number to 22, according to written reply by Trade and Industry Minister Gan Kim Yong in February.
In terms of funding, Singapore recorded 517 deals in the first nine months of this year, amounting to S$11.35 billion in total, based on figures from Enterprise Singapore (EnterpriseSG), the government agency championing enterprise development.
The Singapore ecosystem has not only done better now compared to its past self, but also when stacked up against global competitors: Singapore came in seventh in the Global Innovation Index 2022. It was also ranked first in Asia and seventh globally in Startup Blink's Global Startup Ecosystem Index 2022.
Speaking to TODAY, analysts, venture capitalists and entrepreneurs acknowledged the role that the Government and its agencies play in making Singapore more conducive for startups. But there were bigger factors at play, including the growing affluence and digitalisation of services in Southeast Asia. 
"Of course, Singapore's strategic location at the heart of Southeast Asia cannot be understated," said Mr Edwin Chow, assistant chief executive officer for innovation and enterprise at EnterpriseSG, in response to TODAY's queries.
"We are situated in one of the fastest-growing regions — with a growing middle-class demographic that is increasingly tech-savvy — and are well-positioned to serve as a launchpad for overseas startups."
Going forward, experts said that Singapore cannot rely on the same playbook in order to continue growing its startup ecosystem, which comprises a gamut of different players such as entrepreneurs, incubators, co-working spaces, investors, government agencies and universities.  
This is because rivals are fast catching up and closing the gap on Singapore, in terms of infrastructure and talent pool, to name a few factors. To raise its game, Singapore has to produce startups that can go toe-to-toe with global enterprises, the experts said.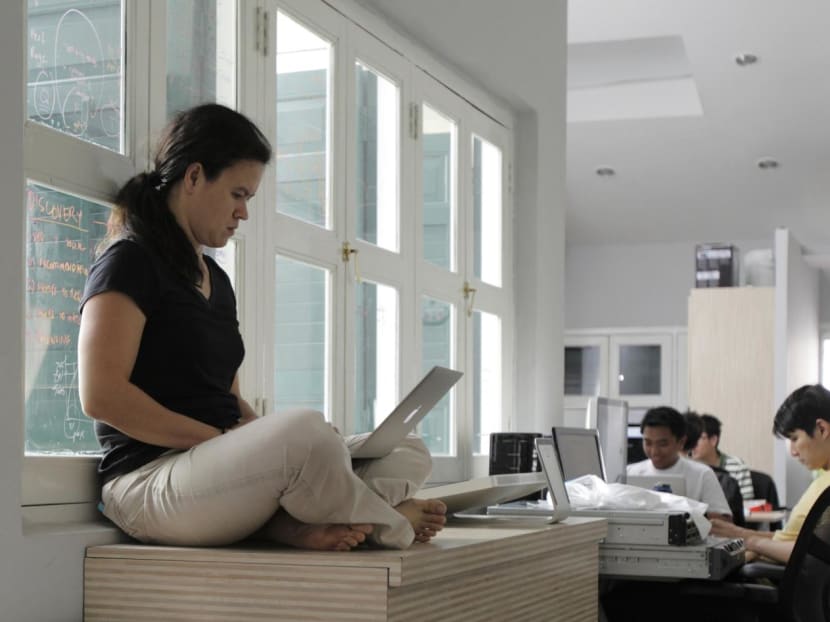 LAYING THE FOUNDATIONS 
In a report published in June, the Asian Development Bank (ADB) studied Singapore's tech startup ecosystem.
Noting that the Republic's reputation for nurturing startups "developed only over the last decade", the report outlined broad factors commonly cited by stakeholders that make Singapore conducive for such enterprises.
"While some factors such as tax rates, infrastructure, and ease of doing business help all companies, other factors such as government grants and the volume of venture capital, are specific to startups," the report said.
 
Speaking to TODAY, Dr Wong Poh Kam, emeritus professor at the National University of Singapore (NUS), traced the Republic's efforts to boost the availability of capital back to April 1999, when the Government unveiled a US$1 billion Technopreneurship Investment Fund (TIF) to jumpstart the venture capital industry. 
Dr Wong, who is a serial entrepreneur and angel investor himself, noted that in recent years, Singapore has also attracted many high net worth individuals and family offices. And this, in turn, draws enterprises here.
"For example, many Vietnamese and Indian startups prefer to set up in Singapore, even though their markets are in Vietnam or India, because it is easier to secure investment that way," said Dr Wong, adding that there is also greater trust in Singapore's legal framework for investment.
However, access to funding is but one part of the equation in creating a vibrant startup ecosystem.
"Alongside this, an educated workforce and a strong intellectual property protection regime have positioned Singapore as a hub for entrepreneurs," said Mr Chiu Wu Hong, partner and head of enterprise and tax at KPMG in Singapore.
"The education system is also another factor that has contributed to the rise, with local universities ranked among the top in the world and providing entrepreneurship courses or promoting entrepreneurship," he added. 
On its part, EnterpriseSG has adopted a multi-prong approach to support startups based here:
Deepening global connections 
In 2017, EnterpriseSG launched the Global Innovation Alliance network to strengthen Singapore's connections to major innovation hubs around the world. This has paved the way for students, entrepreneurs and businesses to gain overseas experience and collaborate with international counterparts.
Providing platforms for co-innovation 
EnterpriseSG also supports co-innovation programmes, where local start-ups and small and medium enterprises partner with overseas companies to work on innovative projects.
Strengthening human capital
On the human capital front, EnterpriseSG makes an effort to develop local talents while at the same time attracting global ones. For example, it exposes Singaporeans to internships and overseas work opportunities through its Global Ready Talent programme.
At the same time, it incentivises entrepreneurs and investors to come to Singapore via the EntrePass, so that they can set up shop here and create businesses and jobs. EntrePass is granted for one to two years, with passholders required to create more jobs for locals and increase their business spending in order to get the pass renewed. 
Providing financing opportunities
Under EnterpriseSG's Startup SG Equity scheme, it co-invests in eligible startups with independent, qualified third-party investors. EnterpriseSG had co-invested over S$51 million into 58 startups in 2021, which in turn attracted S$400m in private sector investments.
Creating infrastructure to support start-ups
Under EnterpriseSG's Startup SG network, startups are also provided spaces to grow, experiment and flourish, such as the "LaunchPads" in Jurong Innovation District and one-north.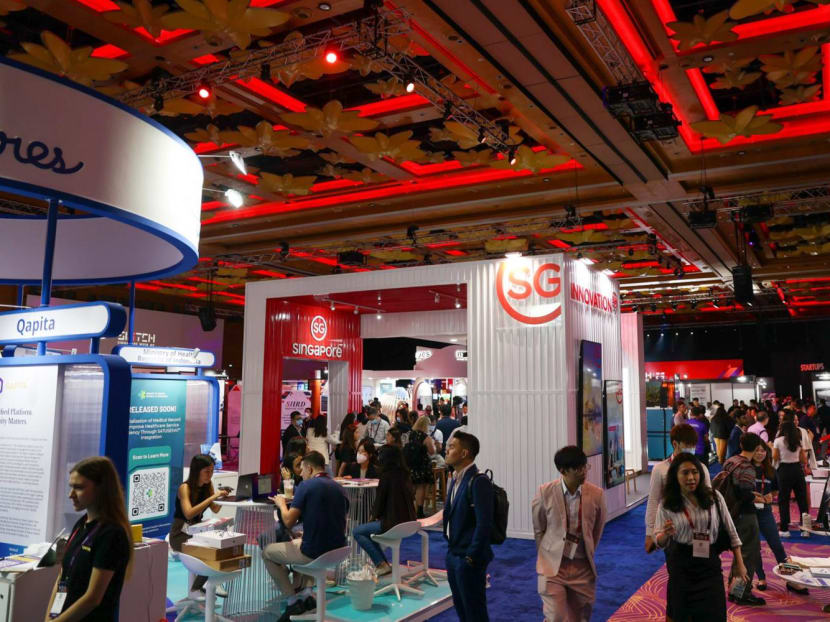 HAS S'PORE'S EFFORTS PAID OFF?
Over time, the government schemes have "resulted in the vibrant startup ecosystem that we see today, attracting participation from local, regional as well as global players", said Mr Joongshik Wang, leader for Asean at EY-Parthenon, the global strategy consulting arm of EY.
Nevertheless, experts interviewed by TODAY offered differing views on what they felt were the most important benchmarks of success for a startup ecosystem, and how Singapore has fared based on these factors. 
Mr Ku Kay Mok, senior partner of venture capital firm Gobi Partners, said that the "clearest" and "most objective" indicator of success for a startup ecosystem is the amount of investment that it can attract.
"Because people are voting with their money. So whether you (really) have the most top talent, best infrastructure, whatever it is — they'll vote with their dollars," he said.
And while huge economies such as the United States and China naturally would pull in the big bulk of global funding, he said Singapore has "captured the lion's share of venture capital funding in the Southeast Asian region".
For Dr Wong of NUS, an indicator of the vibrancy of a start-up ecosystem is the "self-sustaining, virtuous (circle) of flow of entrepreneurial talents and capital in the system". 
This refers to successful entrepreneurs becoming investors or mentors to groom the next generation of startups, or key employees in one generation of successful "scale-ups" leaving to become entrepreneurs themselves or help grow new early stage startups, he said. "Scale-ups" refer to startups that have a stable business model and have proven their viability.   
Based on this measure, Dr Wong said that Singapore is "making good progress", though he also pointed out that the virtuous circle is not yet at the scale of what can be observed in Silicon Valley in the US.
THE SUCCESS STORIES 
In early October, Forbes reported that FinAccel had become Singapore's latest unicorn after raising almost US$140 million in a Series D funding round that valued the company at US$1.66 billion. 
FinAccel is the parent company of Indonesia's buy now, pay later platform Kredivo. While it may not be a household name among Singaporeans, many would be familiar with other startups that have achieved unicorn status. These include delivery company Ninja Van, super-app Grab and Sea, which owns e-commerce site Shopee.
A unicorn status, however, should not be mistaken for financial stability or viability.
For example, Grab is still seeking profitability while Shopee has reduced its headcount as its parent company seeks to reduce operational costs. TODAY previously reported that the gloomy economic climate has brought forward the time of reckoning for disruptor companies, which are facing pressure to show profitability.
Citing the macroeconomic environment, the experts told TODAY that these developments do not, in any way, reflect negatively on Singapore's startup ecosystem. Mr Gerard Lim, partner at Singapore-based accelerator XS APAC, referred to the prospect of a potential looming recession and the rise in interest rates around the world.
And while it is unfortunate that some employees had to be retrenched, Dr Wong said it was a small silver lining for the startup ecosystem.
"When some of the bigger tech companies cut back on (staff strength), it may be good in the sense that they are releasing some of these technical talents (into the market)," Dr Wong said.
The experiences and know-how of these ex-employees may then benefit the smaller startups where they are subsequently hired.
Apart from startups that have succeeded in penetrating regional markets, Singapore is also home to those with a strong global reach such as PatSnap, a unicorn company which has over 10,000 customers in more than 40 countries.
PatSnap — a portmanteau of "patent" and "snap" — uses artificial intelligence-powered and machine learning technology to comb through billions of datasets to produce what it calls "innovation intelligence" to its business clients. According to its website, its clients include the likes of Walt Disney, Tesla and Dyson.
ATTRACTING ENTREPRENEURS FROM ABROAD
Over the years, Singapore has managed to attract foreign entrepreneurs to set up shop here, including those from different countries who decided to work together in the Republic to build their startups — with EnterpriseSG playing the role of matchmaker. 
Fairmart Technologies, for example, was set up slightly less than two years ago by two men from Ukraine and Slovenia. 
"The EntrePass visa programme allowed my co-founder and I to both move here during the pandemic and start a company with minimal fuss," said the firm's CEO Jan Gasparic, who is Slovenian.
He said that he and his business partner Daniil Moskovtsov, who is Ukrainian, met in Singapore through the EnterpriseSG-supported incubation programme Entrepreneur First. 
"We chose Singapore as it has a more vibrant community, better infrastructure, and a supportive government," said Mr Gasparic, who came to Singapore from Hong Kong while Mr Moskovtsov had been in New Zealand for three years before coming to Singapore.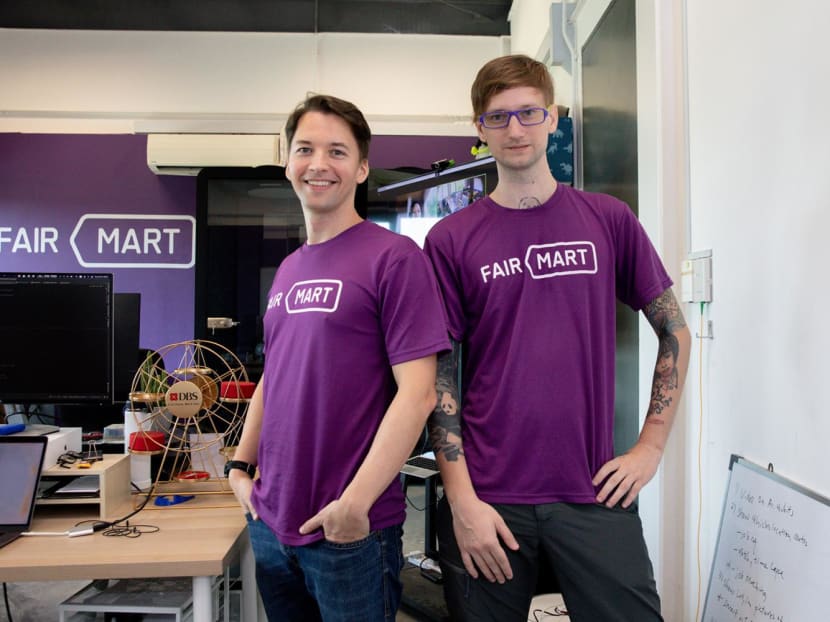 GO REGIONAL OR GLOBAL? 
At a media event earlier this month, EnterpriseSG noted that Asia's economic potential continues to grow, with the region on track to account for 50 per cent of global gross domestic product and drive 40 per cent of global consumption by 2040.
As of last year, there were 277 unicorns in the Asia-Pacific region, making up more than half of the world's total unicorns.
Meanwhile, Southeast Asia continues to provide a fertile ground for businesses looking to serve its young and digitally savvy population.
With so much business potential in the region, it is only natural that some entrepreneurs set up shop in Singapore with the deliberate intention of tapping this market.
"(Daniil) and I found a common challenge for physical retailers across the region and we were super excited to solve this in a scalable way," said Mr Gasparic of Fairmart.
"We've grown to 150 stores in Singapore and are now running pilots in Malaysia, Indonesia, and Philippines to assess our expansion markets. That's been our plan from the start and we're continuing on this path."
Ms Grace Sai, co-founder of sustainability-focused startup, Unravel Carbon, said that some startups choose not to scale globally. 
"The market size of Southeast Asia or Asia alone is big enough to create category winning companies. So for some companies, it's never their strategy to be global," she said.
"They want to dominate and serve Asia very well because of all the knowledge around local nuances."
Mr Chiu of KPMG said that start-ups that operate regionally may be playing to their strengths, "such as having expert knowledge of local markets and customer behaviours — thus allowing their businesses to be hyper-localised — and the ability to successfully adapt their business model based on a correct identification of market gaps."
Lucrative as the regional market may be, other experts cautioned against riding solely on the region's growing affluence and digitalisation for the long haul. 
Mr Ku said that future growth opportunities, such as Web 3.0 and deep tech fields such as medtech and healthtech, tend to be "borderless in nature" and would provide a better opportunity for startups to serve a bigger, global market.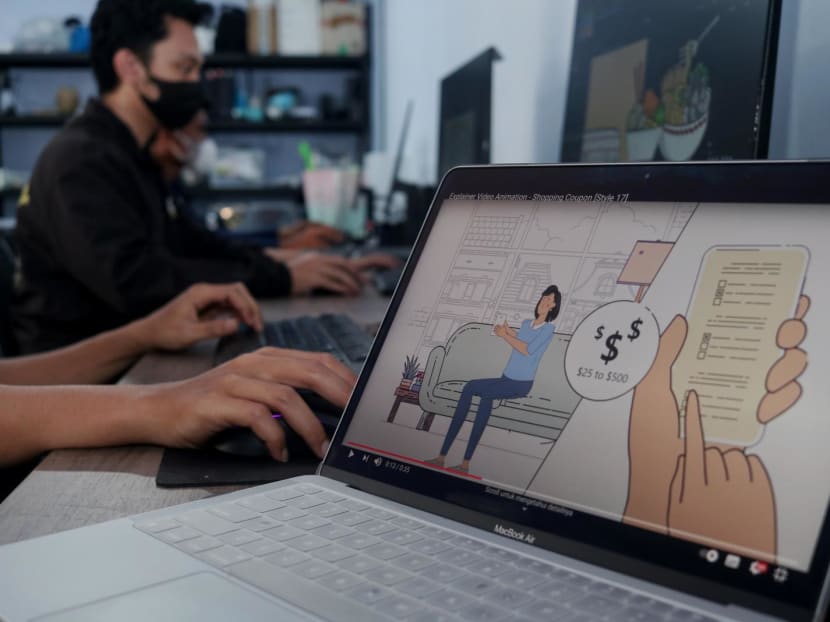 And as regional startup ecosystems develop, they may possibly chip away at some advantages that Singapore's ecosystem and its startups have.
Citing the likes of Vietnam and Indonesia, a World Bank report last year noted that Singapore's neighbouring countries "have created their own startup ecosystems", thereby increasing the regional competition. 
"A startup attempting to scale from Singapore into a neighbouring market will now find more difficulty than it may have faced in years past," the report added. 
Dr Wong reiterated that as neighbouring startup ecosystems mature, more funds may start to flow there instead of Singapore. "Then why do I, as a founder, need to come to Singapore to tap the venture capital funds? I can go directly to the target market," he said.
'MATTER OF TIME' BEFORE MORE S'PORE STARTUPS MAKE A MARK INTERNATIONALLY 
Despite the relative success of Singapore's startup scene, questions have been raised about the small number of homegrown startups that are able to go toe-to-toe with international brands.  
Some experts said that it may just be a matter of time. 
"The growth phenomenon within the local startup scene took place only in recent years and more time may be required for those with global ambitions to start venturing beyond, especially into less-known markets," said Mr Chiu of KPMG.
Mr Lim of XS APAC added: "A company like (homegrown startup) Razer has been around for almost 20 years, and we could maybe now call it a global brand."
Mr Lim believes that given more time, many more Singapore startups can go global.
People also need time to gain the necessary experience to scale their businesses, the experts pointed out. 
"We have not had (that many) experienced executives who have built and scaled global teams, global programmes, global services," said Ms Sai of Unravel Carbon, who attributed this to the relative nascency of Singapore's startup ecosystem.
"So there's that lack of depth of experience to help these new generations of companies to do the same — to scale globally and to serve tens of millions of users."
Having said that, some companies go global from the get-go. 
"We started venturing out to Europe, the US and China markets in the very early days," said PatSnap founder and CEO Jeffrey Tiong.
"We serve customers who invest a lot in R&D (research and development), and the US, Europe and China are the few countries that have huge R&D expenditure."
Mr Tiong added that to go global, startups need to offer innovative solutions that stand out from the pack. "If the solution we offer is not especially differentiated, then it is hard to compete with other players... in the US, Europe, Japan and China," he said.
However, Mr Ku said sometimes, going global might not require a company to offer cutting-edge solutions. Citing the examples of Razer and Secretlab, which are both gaming peripheral companies, he noted that startups can use good marketing to penetrate a niche market across the globe."For Singapore, it's hard for us to create a mainstream global success, for example, cell phones. We just don't have a big home market," he said.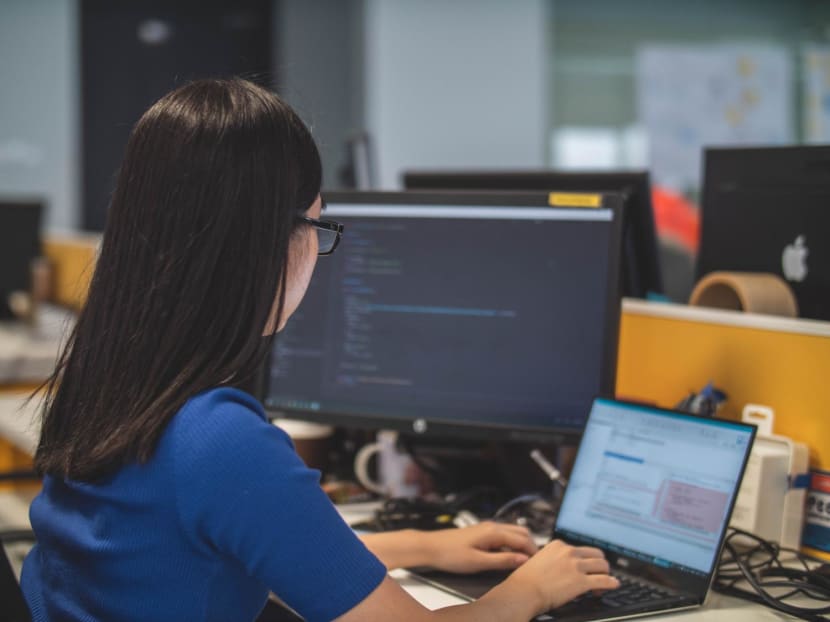 CHALLENGES IN TAKING THE NEXT STEP 
Indeed, the size of Singapore's market — both in terms of consumers and talent pool — has often been cited as an intrinsic limitation for growing the startup ecosystem. 
The experts reiterated that the small talent pool here may not be enough to meet the needs of the growing ecosystem. 
Associate Professor Marilyn Ang Uy from Nanyang Technological University's Nanyang Business School, said that compounding this issue is the "relatively higher salaries in Singapore compared to neighbouring countries", which would make labour even more costly.
Mr Chiu of KPMG added: "Given the rising inflationary pressure, startups in Singapore may be seeing a sharp increase in their business costs."
Agreeing, EnterpriseSG's Mr Chow nevertheless noted that such challenges are global in nature, making investors more prudent when deploying capital.
"Startups must tread carefully to plan their finances and runway, and properly demonstrate the economics and profitability of their business," he said.
"Only then can they remain competitive and win over today's cautious investors."
Notwithstanding the global economic headwinds, Dr Wong of NUS noted that most start-ups that have grown rapidly in recent years in Singapore are those in the internet, mobile, fintech or digital sectors. 
"In contrast, Singapore has yet to be able to grow a critical mass of deep tech startups, and this is to me the biggest challenge that Singapore will face in further deepening our startup ecosystem," he said.
He cited how PatSnap was able to penetrate the China and US markets, "because it's not like when they came out, there were many similar start-ups like them around the world".
"Until we are able to really pioneer our own solution, then we are able to go global," Dr Wong said.
To overcome Singapore's market size limitation, both Mr Ku of Gobi Partners and Dr Wong stressed the need to tap overseas networks and collaborations, as well as attract global talents with relevant experiences to the Republic.
Indeed, the Government have been ramping up efforts on both fronts.
The Global Innovation Alliance network that began with fewer than five "nodes" in 2019, has now expanded to 17 across major innovation centres, including two new ones in Abu Dhabi and Seoul announced by Mr Gan at the Singapore Week of Innovation and Technology 2022 Appreciation Dinner earlier this week.
Mr Chow said: "Our international co-innovation programmes also afford local companies to team up with foreign partners to secure funding for the joint development and test-bedding of new solutions, before scaling into the region."
He urged entrepreneurs to "have the confidence and be daring to address global markets and challenges". They should also "take full advantage of the programmes that we have in place to scale outside of Singapore, and do so quickly", he added. 
The bottom line? Entrepreneurs need to think big — in order to make it big. 
After all, there was plenty of scepticism all round when Singapore took the first steps to build a flourishing startup scene a decade ago.