The Big Read: To navigate the post-Covid world, Singapore firms need a new playbook to spread their wings abroad
SINGAPORE — When co-founder and director of Singapore firm EduCareerSg Michael Teo ramped up operations in Malaysia again sometime last year as the Covid-19 crisis subsided, he had least expected the proliferation of job scams there to impact his business — but it did.
This article was written in partnership with Enterprise Singapore. 
Singapore companies returning to overseas market after borders reopened are facing a myriad of post-pandemic challenges including supply chain disruptions, rising operating costs and evolving consumer behaviour 
Amid stronger interest among Singapore companies to spread their wings abroad, it has become clear that they would be heading into a more challenging global business environment 
Singapore firms need a new post-Covid playbook or risk undoing the gains they had previously made in their international forays
Companies interviewed spoke of how they have adapted to these changes 
Business analysts and observers also weigh in on the potential new opportunities, and how Singapore companies can seize them 
SINGAPORE — As the Covid-19 crisis waned, Mr Michael Teo decided sometime last year to ramp up operations in Malaysia again for his company EduCareerSG, which matches jobseekers with firms in Singapore that are willing to offer employment and sponsor their education.  
But he met with an unexpected business foe: Job scams, which had proliferated during the Covid-19 years amid employment anxieties as entire sectors in various countries got upended. 
Cases of Malaysians being lured by lucrative job offers that turned out to be scams had grabbed headlines during the pandemic, with victims finding themselves held captive in neighbouring countries and being forced to work for crime syndicates.
Such cases have made the general population in Malaysia cautious of employment offers from overseas companies — and EduCareerSG became an indirect victim of people's wariness, said Mr Teo.
"We faced a lot of scepticism, and they were doubtful if we were really (offering jobs) from Singapore," said Mr Teo, who co-founded EduCareerSG in February 2018. He added that this also made it more challenging to attract the right talent for his clients.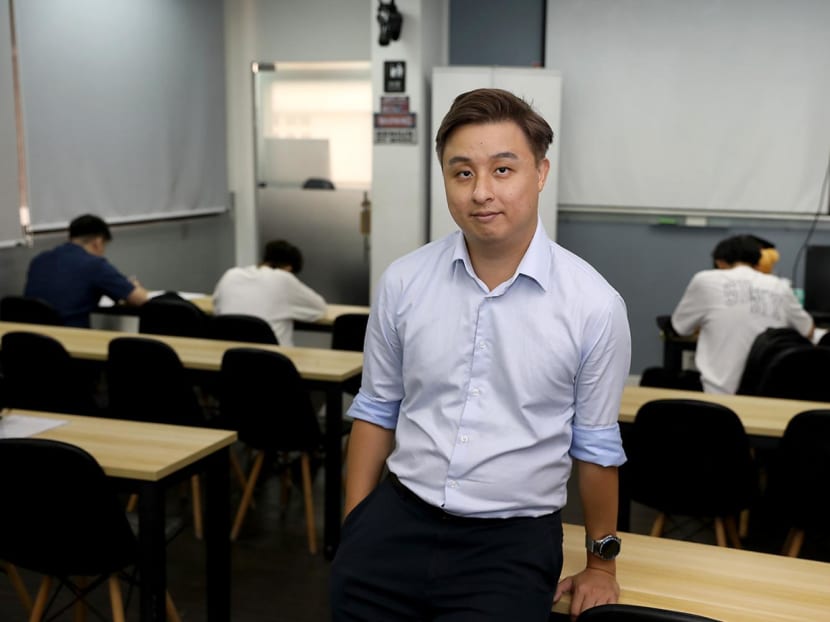 Like EduCareerSG, other Singapore companies returning to their old stomping grounds overseas — as Covid-19 subsided and normalcy resumed — also found themselves in a business environment that was different from where they had left off.
While some challenges like that faced by EducareerSG came from the left field, other companies that spoke to TODAY highlighted issues such as rising operational costs, manpower crunch and customers' evolving preferences in their key markets.
Business analysts and industry players noted that many of these changes can be linked back to the disruptive Covid-related border closures as well as events that happened concurrently with the pandemic over the last three years or so, since Covid-19 broke out in late-2019. These included the war in Ukraine which has dragged on for a year, the escalation of geopolitical tensions and central banks raising interest rates to combat inflation. 
And with the world at large moving on from the pandemic, the experts advised companies to keep Covid-19 "in the rear mirror".
While lessons learnt by Singapore companies from the pandemic days — including the importance of maintaining a resilient supply chain —  should not be forgotten, they cannot be the main factors underpinning business decisions today, they said.
"If you're trapped in that mindset constantly, then it's really difficult for you to move forward," said Mr Vikram Chakravarty, who leads strategy and transactions in the Southeast Asian market for professional services firm EY.
Enterprise Singapore (EnterpriseSG) chairman Peter Ong said in February that while it was understandable for companies to be cautious amid uncertainties, it should not result in them "simply standing still".
"Instead, I urge companies to boldly pursue growth and to keep transforming. Both to make up for the lost Covid-19 years, and also to gain early advantage in areas where they can be competitive," he said during the annual year-in-review briefing for EnterpriseSG, which is the government agency championing enterprise development. 
Mr Ong added that intensifying internationalisation efforts would be one of the agency's focus areas this year to help Singapore companies grow. 
The businesses and analysts interviewed agreed that post-Covid-19, Singapore businesses should press on with their internationalisation plans.
Indeed, the Singapore Business Federation 2022 survey found that 65 per cent of almost 1,000 businesses surveyed here had plans for future overseas ventures. This was up from 40 per cent  in 2021.
But as many Singapore companies have realised, returning to their old overseas stomping grounds is not as straightforward as it seems. 
Indeed, market conditions and overall business environment have changed significantly — even though, at times during the Covid-19 crisis, it had felt like the world stood still. 
And even as countries around the world seek to leave the pandemic behind, they are rolling back pandemic-related restrictions at different speeds, posing further challenges to companies operating across borders.   
A WHOLE NEW WORLD
Manpower crunch
Ms Zoe Zuo, managing director of Innovative Hub, which offers businesses a whole suite of services to help bring their products on ecommerce platforms, has overseas offices in Vietnam and Malaysia.
One common problem she experienced recently in both markets was the increasing difficulty in getting manpower.
"It has become more difficult for us to hire in Malaysia after borders reopened as compared to during Covid-19. And we know the reason — many are applying for jobs in Singapore" said Ms Zuo.
Hiring skilled workers in Vietnam is becoming more difficult, too, as more international businesses set up shop there and vie for the same pool of workers. 
Meanwhile, Mr Khoo Kia Tiong, chief operating officer of suits retailer Benjamin Barker, also acknowledged that manpower is  "a challenge", without going into details.
However, he said that the brand, with its 14 stores locally and seven overseas in Australia, Cambodia, Malaysia and Vietnam, manages this issue by offering "attractive commission schemes" to its staff.
Mr Chiu Wu Hong, partner and head of private enterprise at KPMG in Singapore, expects manpower shortages to continue weighing "heavily on the minds of business owners".
Supply chain disruptions
Pandemic-related border closures as well as geopolitical tensions and conflicts have cast a long shadow on the global supply chain.
Mr Khoo said that such disruptions were mainly felt during the first half of 2022.
This was compounded by how "demand for business suits increased suddenly" beyond the stocks they had planned, as reopening of borders led to the resumption of business trips.
"Things have now normalised. We give ourselves a buffer with more lead time and also some (inventory) redundancies," said Mr Khoo.
Mr Kenneth Worsdale, chief executive officer of storage company Extra Space Asia, said that the disruptions to the global supply chain in recent years have made securing materials and products "not only become more expensive, but require a longer lead time" and making the business more costly to manage.
"Shortages of materials and products could result in delays in the construction or upgrading of our new or existing facilities, leading to a slowdown in our expansion plans," he said.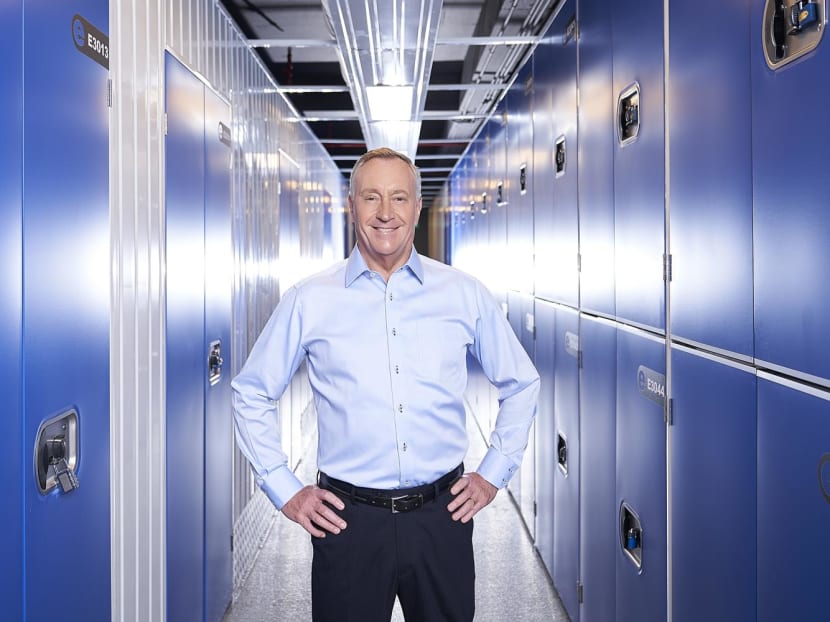 For another Singapore company Modellscape, an events firm specialising in fabrication setups for corporate trade shows, pandemic-related travel restrictions had posed logistical challenges in Saudi Arabia, one of its key markets, and Shanghai, where the firm has an office and a fabrication facility.
Its managing director, Mr Yam Chau Wang, said that at that time the firm faced pressure "to eliminate our dependence on sources that are unstable, for example our usual supply chain from China and Singapore".
This prompted them to set up a presence in the Middle Eastern kingdom in October last year which allowed for local procurement.
He acknowledged that any move to diversify a supply chain and make it more resilient would typically cost more for a company.
"Though the cost is higher, it improves our efficiency and real time responses to our clients which in turn leads to having more opportunities for us," he said.
Rising operating costs
As many companies diversify the geographical spread of key parts of their businesses and supply chains in the wake of the pandemic, this has resulted in spillover effects for other businesses.
Ms Zuo of Innovative Hub noted that many factories had moved to Vietnam, where her business has operations in. 
"That led to a high increase on the factory rent price and also commercial rental," she said. 
Ms Zuo said an office space that would typically cost S$6,500 a month in Singapore, would now set her back by about US$6,500 (S$8,767) monthly in Ho Chi Minh City. This was up from about US$4,500 around two years ago.
Extra Space Asia has presence in South Korea, Taiwan and Malaysia, as well as "in land-scarce places such as Hong Kong and Singapore (where) property prices are always on the high side," said Mr Worsdale.
With property prices "at an all-time high" in today's climate, it has become "more challenging to purchase or rent a property", he added. 
Changing consumer and stakeholder behaviour
While the pandemic has caused a surge in demand for ecommerce, relaxation of rules and resumption of brick-and-mortar shops means that consumers now have the choice to take their shopping offline again.
"As a result, we actually witnessed a slowing down of ecommerce revenue by a lot," said Ms Zuo. 
While during the pandemic Innovative Hub mainly focused on helping traditional and offline businesses to put up their products on ecommerce platforms, Ms Zuo said that the company now has to readapt its strategies for its clients, such as by adopting an omnichannel approach in their marketing.
Meanwhile, business assistant professor from the Singapore Management University (SMU) Terence Fan cautioned of softening consumer sentiments ahead.
"With the rise in energy costs and interest rates, the disposable income of many households has reduced, leading to tightened discretionary spending," he said.
Mr Kurt Wee, president of the Association of Small & Medium Enterprises (ASME), said that some companies, like business-to-customer firms in particular, may take such softening consumer demand into consideration. 
"(But) I think when businesses want to expand they don't just look at the six months' sentiment, they're looking at long-term trends," he said, when asked if such an outlook could lead to some businesses delaying internationalisation plans.
Indeed, clothes retailer Benjamin Barker is "still positive" about customers' willingness to spend on quality products despite the "economy not looking so promising", said its COO Mr Khoo.
He shared that the brand had diversified to offer a casual range of clothing during the pandemic to align itself with customer demand back then, and has continued to offer the range even after the crisis has subsided
"The business benefited from an additional revenue stream and has achieved good business growth that saw sales recover to even higher than pre-pandemic level."
Mr Khoo added that the brand is pressing on to explore new markets such as Japan and Hong Kong.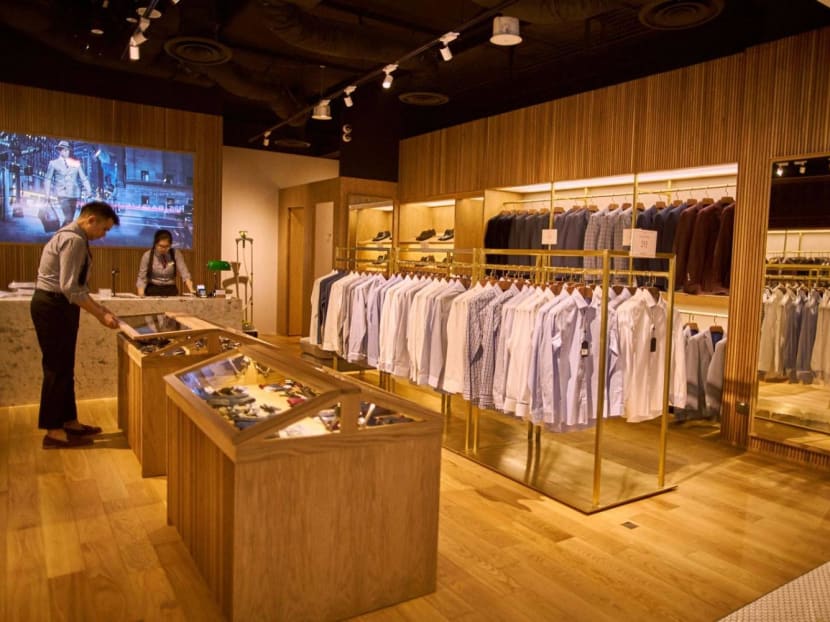 FIRMS NEED A NEW POST-COVID PLAYBOOK: EXPERTS
To tackle manpower crunch, Mr Chiu of KPMG said: "Companies may need to be even more astute in optimising their human capital – for instance, looking at adjacent sources of talent or grooming their own people to become that talent they require."
He also urged Singapore companies to carry on with digital transformation that had been accelerated by the pandemic. 
"Correspondingly, the workforce will also need to be retooled and reskilled to harness these technologies, beyond just accepting they are part of the future of work," said Mr Chiu.
"In essence, it is important to keep in mind that technology and the workforce go hand in hand in driving digital transformation and new technologies enable new possibilities."
For companies intending to spread their wings in this new world, Mr Chakravarty of EY said they should do away with the old and find new ways to penetrate markets.
"Please don't try to do it the old traditional way of just trying to find a distributor there who sells products and lose complete sight (of the business) as it doesn't help you," he said.
"They can turn you on and turn you off anytime; they can treat you like a commodity."
Instead, he advised firms to "figure out how to penetrate the market in some logical, thoughtful way".
Experts said this may include banding together with other Singapore firms to collectively offer greater value or tapping the knowledge of those who have already penetrated such markets.
These experts and business analysts also suggested banking on the Singapore brand, which may prove advantageous in a world increasingly fraught with geopolitical tensions.
Assistant Prof Fan of SMU said that the nation's reputation is "arguably more valuable than before, as it is viewed as a friendly jurisdiction by firms in many developed countries as well as developing ones".
Agreeing, Dr Wong Poh Kam, emeritus professor at the National University of Singapore (NUS), cited the tensions between the United States and China.
Dr Wong, who is a serial entrepreneur and angel investor himself and whose academic interest focuses on startups and tech companies, said that Chinese talents and entrepreneurs who might have otherwise headed for the US would now look to other markets such as the Southeast Asian region.
"Singaporean companies can take the opportunity and work with these Chinese tech companies in the region in various ways – as partner, distributor, service provider," he said.
WHERE OPPORTUNITIES LIE IN THE NEW WORLD
In February, Enterprise Singapore chairman Peter Ong said during the agency's annual year-in-review briefing that post-pandemic, Singapore companies should look to seize opportunities in three types of markets: 
Mainstay markets, like Southeast Asia and China, traditional stomping grounds for Singapore companies "due to proximity and affinity"
Markets with specific focus; like the US and Europe which provide sources of technology and innovation for Singapore companies; the Middle East which offers high discretionary spending power; and India, which provides multi-sector demand
Emerging markets where the Singapore brand name is "well regarded" and the Republic's  companies can "enjoy an early mover advantage", such as Africa and Latin America
Latin America
Landscape
Latin America has similar demographic traits with the ever-so-familiar Southeast Asia (SEA), with both regions having equally fragmented markets, said Mr Clarence Hoe, executive director for Americas and Europe at EnterpriseSG.
"Those that have successfully expanded in SEA would find that their solutions are also relevant for Latin American countries," he added.
The region also has a large growing middle-class population.
Opportunities
Mr Hoe pointed out two areas of opportunities there — digitalisation and manufacturing.
On the digitalisation front, ecommerce is projected to continue growing, while there is a strong demand for companies that can "provide affordable technological solutions tailored for the health, finance, and education sectors".
Opportunities in manufacturing there are largely driven by the United States' increasing efforts of onshoring or nearshoring to improve supply chain resilience. Countries like Mexico stand to benefit from this, he added.
Advice and support
Companies can tap programmes such as Leap2Latam and Scale-up in Brazil organised by EnterpriseSG and its partners to learn more about these markets.
As for those in manufacturing, for example, working with trusted local companies which are familiar with local regulations is one way of overcoming daily operational matters and ensuring productivity and efficiency, said Mr Hoe.
"Singapore companies stand in good stead for the reliability and quality associated with the Singapore brand," he said, urging them to maximise this advantage.
Southeast Asia
Landscape
Southeast Asia has experienced a boom in demand for digitalisation and ecommerce during Covid-19, which saw more than 60 million people becoming new online consumers.
Global supply chain disruptions owing to border lockdowns and geopolitical tensions led to companies considering diversifying their supply chains and looking to Southeast Asia "with its growing production capabilities" as a manufacturing location of choice.
Opportunities
"The digital economy in Southeast Asia is forecasted to reach up to US$1 trillion by 2030", said Mr Kow Juan Tiang, EnterpriseSG's executive director for the region. 
"The region's growing digital economy presents significant opportunities for Singapore companies with strong technology and digital capabilities that are looking to expand overseas."
Another bright spot, he said, is the green economy,  which is expected to grow "in tandem with the region's sustainability ambitions".
These would include the manufacturing and adoption of electric vehicles, and the development of smart cities and infrastructure.
Advice and support
EnterpriseSG has eight Overseas Centres in Southeast Asia to help connect Singapore firms to "regional business networks and partnership opportunities".
Given that the region is made up of 10 diverse countries, Singapore firms looking to expand or deepen their presence in the region should adapt their products and services to cater to differences in consumption patterns, local practices, regulations and purchasing power, said Mr Kow.
China
Landscape
China, as the world's most populous country and second-largest economy, remains a market of growth for Singapore companies, said Ms April Oh, director for China at EnterpriseSG .
Many businesses are keeping a close watch on the impact that China's recent reopening could have on the global economy, she added.
EnterpriseSG has observed that consumption and business activities in major cities there are "progressively recovering", with local governments "looking to improve their business environment" to attract foreign investments.
Opportunities
Domestic consumption is increasing, and travel-related expenditures are expected to rise as well, said Ms Oh.
"Demand for quality products and services will therefore strengthen, and Singapore companies, seen as offering trusted brands and high standards, are well-positioned to meet this trend," she said.
In real estate, regulatory pressure has also started to relax, with Singapore developers there seeing "a rebound of interest and market confidence" in their recent project launches.
As a whole, Ms Oh said that China is placing "great emphasis on its national priorities", "driving urbanisation and industrial upgrading, and shifting towards a green and digital economy".
Advice and support
Ms Oh said that China remains a very competitive market due to the presence of many global and established local brands. Hence, she had this advice for Singaporean companies intending to penetrate the market:
Leverage on an omni-channel strategy, which is "more important than ever" given the advanced digital society there
Better localise their offerings to match consumer demand, by considering working with local partners and tapping ecommerce platforms like Tmall and WeChat
Consider partnering a strong local entity that can better support them to navigate the business landscape there
On its end, EnterpriseSG has been expanding its network of partners that can "facilitate Singapore companies' efforts to capture opportunities" in China , and are also in discussions with local governments on collaborations relating to emerging areas like sustainability.