The Big Read in short: Can Singapore shed its image as a tourist stopover?
SINGAPORE — While the humidity and heat may have bathed them in sweat, Australians Bryan and Christine Mansfield were smiling as they made their way to the Gardens by the Bay on Thursday (May 4).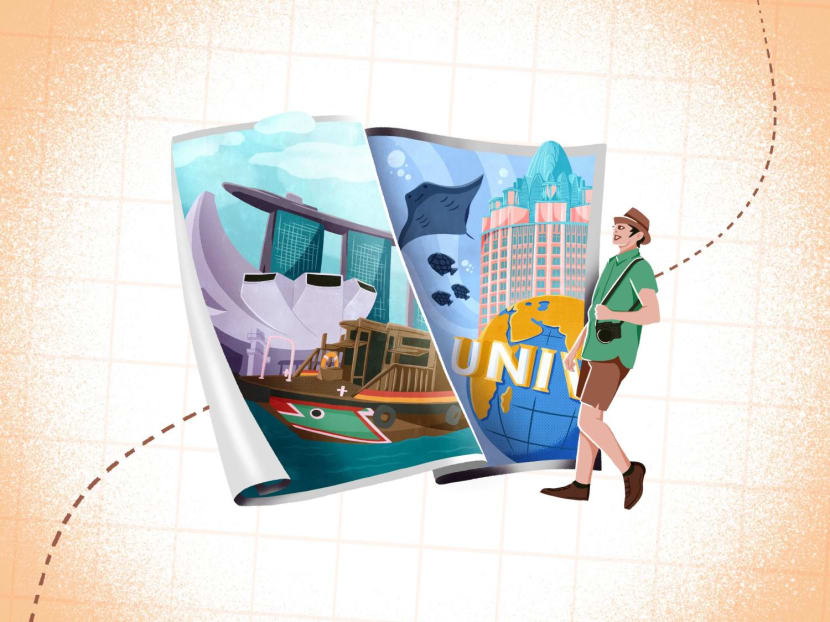 Each week, TODAY's long-running Big Read series delves into the trends and issues that matter. This week, we look at how Singapore's tourism sector looks set to recover to pre-pandemic levels and how the country can better attract tourists beyond building new attractions. This is a shortened version of the full feature, which can be found here.
Singapore's tourism arrival is set to return to pre-pandemic levels by 2024, after receiving more than 1 million visitors in March 2023 alone
But the pandemic has changed tourism patterns, including a preference for single-destination holidays and increasing interest in eco-tourism
Singapore's integrated resorts — touted as a "gamechanger" when they opened in 2010 — are also set to face increased competition as Japan and Thailand start plans to build their own resorts
For Singapore to stay relevant and continue drawing tourists, the answer does not lie in building another major attraction, said experts
Rather, packaging attractions together and marketing Singapore better will be key to shedding the country's image as a layover destination and getting travellers to stay here longer
SINGAPORE — While the humidity and heat may have bathed them in sweat, Australians Bryan and Christine Mansfield were smiling as they made their way to the Gardens by the Bay on Thursday (May 4).
Their three-day holiday in Singapore marked the start of their golden jubilee celebrations — one that had been delayed by the Covid-19 pandemic.
"Singapore is always a layover stop for Australians looking to travel. The flights were cheaper than if we went straight to Bali, so we finally took the opportunity to stay here and travel," said Mr Mansfield, who is in his 70s.
The couple are headed to Bali on Sunday before returning home Down Under.
Like other tourists who spoke to TODAY, Singapore was their first foreign destination since 2020 when the Covid-19 pandemic ground international travel to a halt.
However, the island is but a layover for them before they head to their main destinations, mostly within the Southeast Asian region.
WHY IT MATTERS?
Tourists such as the Mansfields are flocking back to Singapore a year after it reopened its borders and relaxed its Covid-19 restrictions. Amid increasing visitor arrivals, industry experts are predicting that tourist numbers will reach pre-pandemic levels by end-2024.
In the first quarter of this year, Singapore had 2.91 million visitor arrivals, with 1.02 million visitors in March alone.
Experts predict tourist arrivals this year will likely be between 12 million and 14 million, surpassing 2022's 6.31 million figure but still below the record 19.1 million who visited Singapore in 2019.
However, the average length of stay in the first quarter of this year is 3.97 days, just slightly higher than 2019's average of 3.36.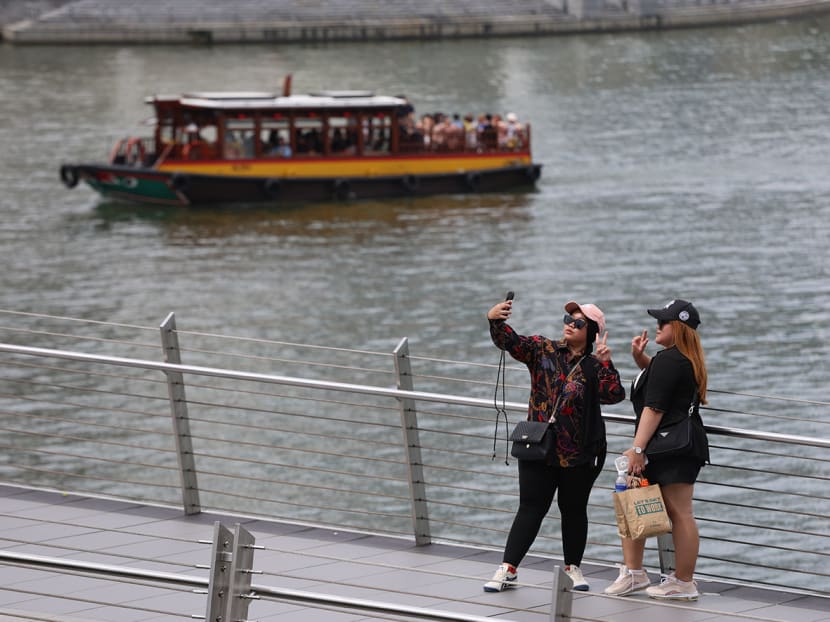 But just as the pandemic has reshaped daily life, it has also led to changes in tourists' travel patterns.
These changed travel habits include:
Increased interest in eco-tourism and sustainability
Preference for wellness tourism
Going on single-destination holidays rather than country hop
Such a change will have an impact on countries such as Singapore that are regarded by many tourists as more of a stopover, even though the city-state has long projected itself as a worthy destination in its own right.
New travel patterns aside, Singapore's tourism industry is also bracing itself for more challenges ahead with Asian countries such as Japan and Thailand planning to build their own integrated resorts (IRs) and casinos.
Amid changes in the tourism scene, the Singapore Tourism Board (STB) — which is set to have a new chief executive and assistant chief executive of its marketing group — will have its work cut out for it as it ponders over the million-dollar question: What does Singapore need to do to keep the tourists coming in ever-increasing numbers?
THE BIG PICTURE
Mr Chang Chee Pey, assistant chief executive of STB's marketing group, told TODAY in April that the board has crafted 10 traveller portraits that represent the country's target audience. They are:
Special Occasion Traveller
Active Holiday Planner
Family Getaways
Entertainment Seeker
Outdoor Adventurer
City Explorer
Sports-Mad Nomad
Culinary Explorer
Work-life Integration
Wellness Seeker
STB's current chief executive Keith Tan also shared the board's outlook for Singapore's tourism for 2023 and beyond during the STB Tourism Industry Conference 2023 on April 5, calling 2023 "the year we return to our pursuit of quality growth".
To do so, STB said it will focus on 3 "Rs" — redefining our destination; reconnecting with our fans; and reinventing our industry.
The 3 "Rs" are timely, experts told TODAY, as travel habits have changed post-pandemic, and the tourism industry needs to adapt.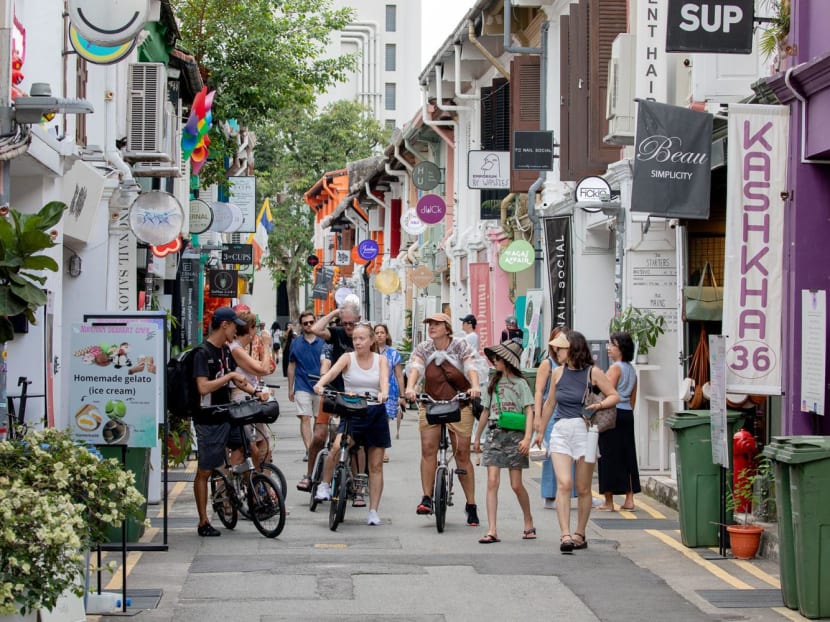 THE BOTTOM LINE
The solution to drawing more tourists here and getting them to stay longer lies not in building another IR or major attraction, especially given the constraints of Singapore's small size, said tourism experts. 
Rather, Singapore needs to promote itself better, package attractions together and ensure that its offerings provide visitors with a good experience that keeps the country on the list of the world's top destinations.
This would also entail consistently refreshing and enhancing existing attractions. 
Citing Bird Paradise — the upgraded former Jurong Bird Park — which is set to open on May 8 with much fanfare as an example, they said that this will keep tourists coming to Singapore again to see what are its latest offerings.
The two IRs here  — Marina Bay Sands and Resorts World Sentosa — which were dubbed gamechangers when they opened in 2010 to much fanfare, have also committed a total of S$9 billion investment into upgrading non-gaming facilities.
In exchange, the Government has granted both integrated resorts exclusivity for their casinos up till end-2030.
Dr Kevin Cheong, managing partner at Syntegrate, a tourism and destination development consultancy, said that two IRs could also do more to better integrate themselves with neighbouring stakeholders.
"Resorts World Sentosa can be even more integrated with Sentosa, VivoCity and in the future, the Pulau Brani precinct (also known as the Greater Southern Waterfront) as a holistic destination; and, Marina Bay Sands, together with the Central Business District, Gardens by The Bay and Marina Bay, can work as an integrated multi-dimensional destination."
This could create a more encompassing destination, which if packaged well, can encourage tourists to stay longer and to indulge in these different destinations within Singapore, Dr Cheong added.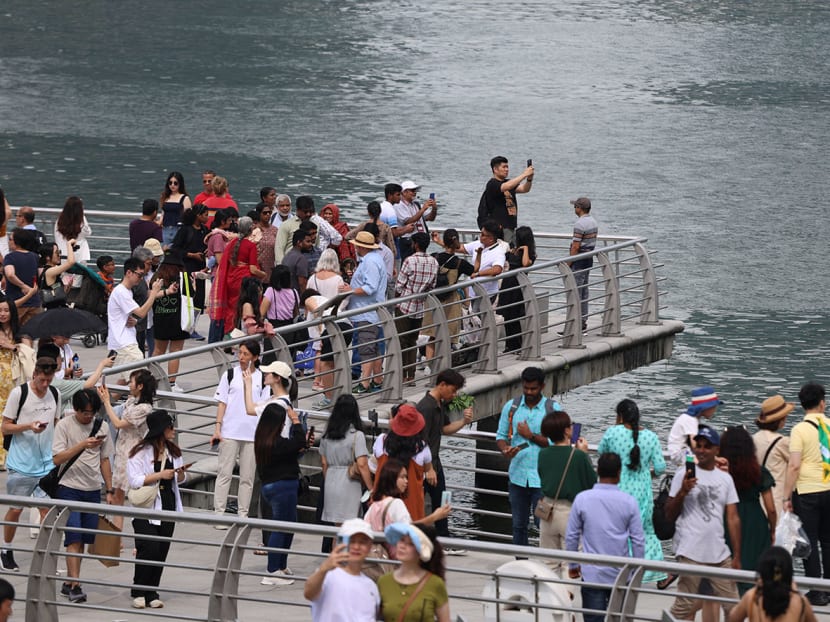 Associate Professor in Practice Terence Ho of the Lee Kuan Yew School of Public Policy also said Singapore could further tap into its "software" in terms of its heritage and food culture to attract tourists.
"Much of our history and heritage is encapsulated in our cuisine — we can tell stories about the origins and special meaning that certain dishes have, and showcase the care and craft that go into creating dining experiences.
"It can be argued that Singapore food and culture has similarities with our neighbours, but what can set us apart is how we tell our food story in a way that is evocative and resonates with travellers," he said.
As for the different target profiles that STB is targetting, marketing and tourism experts said it would not muddle Singapore's image. In fact, specialised and targeted marketing is the way to go, they added.
Mr Christopher Khoo, the managing director of tourism consultancy MasterConsult Services, pointed to fast fashion retailer Shein's highly successful strategy — it has relied on hyper-targeted social media marketing — as something which Singapore can adopt in trying to reach out to multiple audiences.
Such specialised marketing allows Singapore to reach out to potential visitors better, and showcases how it has everything for everyone, he said.
Mr Kevin Wee, a senior lecturer from Nanyang Polytechnic's School of Business Management, added: "Instead of focusing on visitors from a specific country or demographic group, they can now run targeted campaigns for specific archetypes based on latest market trends, technological fads or even market conditions.
"This also gives them the flexibility to roll out targeted campaigns that allow one destination to cater to a few specific groups, or for a specific group to visit different destinations within a customised tour."