The Big Read in short: Can S'pore transform from a stopover to a 'one-stop destination' for tourists?
SINGAPORE — For more than two years, Indonesian Raihan Ridwan has not left her country due to the restrictions imposed by the pandemic.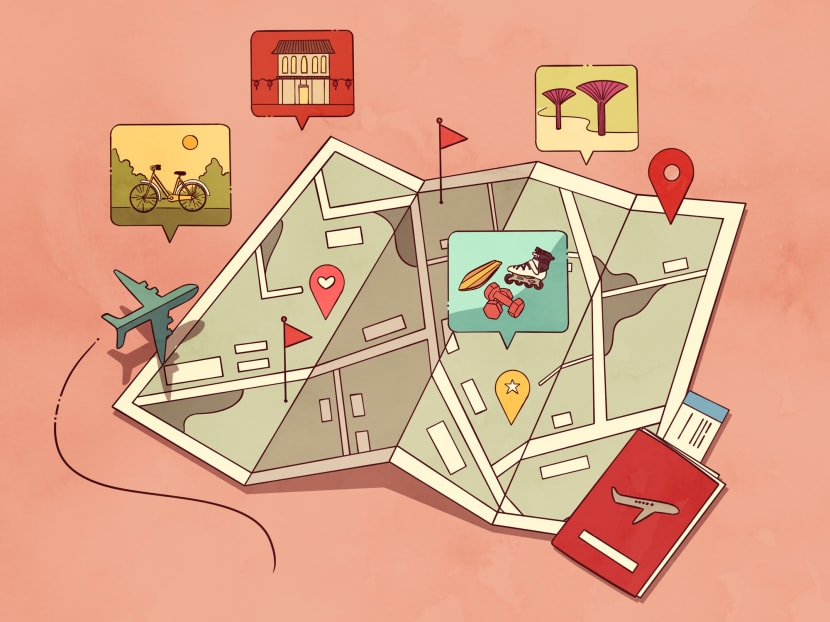 Each week, TODAY's long-running Big Read series delves into the trends and issues that matter. This week, we examine Singapore's recovering tourism sector and how it's positioning itself post-Covid. This is a shortened version of the full feature,​ which can be found here.
With border restrictions set to loosen further as S'pore seeks to live with Covid-19, more tourists are streaming into the island 
Tour operators and tourist attractions have been seeing more foreign visitors, as the number of local customers dip amid waning domestic tourism  
As the world emerges from Covid-19, tourism markets are shifting and experts say S'pore must get ahead of competitors 
Plans to do so are already afoot, with the authorities looking to position S'pore as an 'urban wellness haven' among other moves
Tourists TODAY spoke to welcome such initiatives, saying these could entice them to extend their stays and visit multiple times 
SINGAPORE — For more than two years, Indonesian Raihan Ridwan has not left her country due to the restrictions imposed by the pandemic.
Now that the borders are reopening as the Covid-19 situation eases in parts of the world, the 23-year-old has decided to make Singapore her first overseas destination after learning that all vaccinated travellers could enter the city without taking on-arrival Covid-19 tests from April 1. 
While other countries have also begun to open up to tourists, Ms Raihan, who works in a technology company, said she is attracted to Singapore's "hidden gems". She will be flying over at the start of May with her brother and parents. 
Having visited Singapore four times before, she has already gone to popular attractions such as Merlion Park and Marina Bay Sands. This time, she plans to visit other places such as Kampong Lorong Buangkok, Singapore's last surviving village, and the Punggol waterfront, where she hopes to do some wakesurfing.
While she previously stayed here for one week on average, she will be spending two weeks in Singapore with her family this time. Her longer stay is partly due to her pent-up wanderlust and she wants to make the most of it. 
"I have been exposed to enough information regarding Singapore's hidden gems, so my perception has changed and it encourages me to stay longer in Singapore to experience the country better," she said.
She added: "The (transport) cost in visiting different attractions back in Indonesia can be more expensive... In Singapore, these attractions are concentrated in one place."
Ms Raihan also cited the city state's Covid-19 protocols including the testing procedures for visitors, optional mask-wearing outdoors and a "proper testing and tracing" system.  
The measures strike a right balance between safety and convenience, she said. "That makes me confident enough to visit Singapore as the first place to have my holiday."
As Singapore moves ahead with its "living with Covid-19" strategy, opening its borders and relaxing community restrictions, more tourists such as Ms Raihan are expected to make their way here. 
Tour operators and travel agencies told TODAY that they have been seeing a slow, albeit steady, increase in inbound tourists.
While the visitors may be returning, their profile has changed, according to the industry players.
In the past, some tourists typically travelled in larger tour groups, or took shorter stays in Singapore so they could visit neighbouring countries. Now, under the spectre of Covid-19, many tourists prefer a longer stay in Singapore and travel in smaller groups to reduce their chances of getting the virus while overseas.For the time being, many tourists coming here are also not from the traditional main markets such as China where citizens are still facing travel restrictions.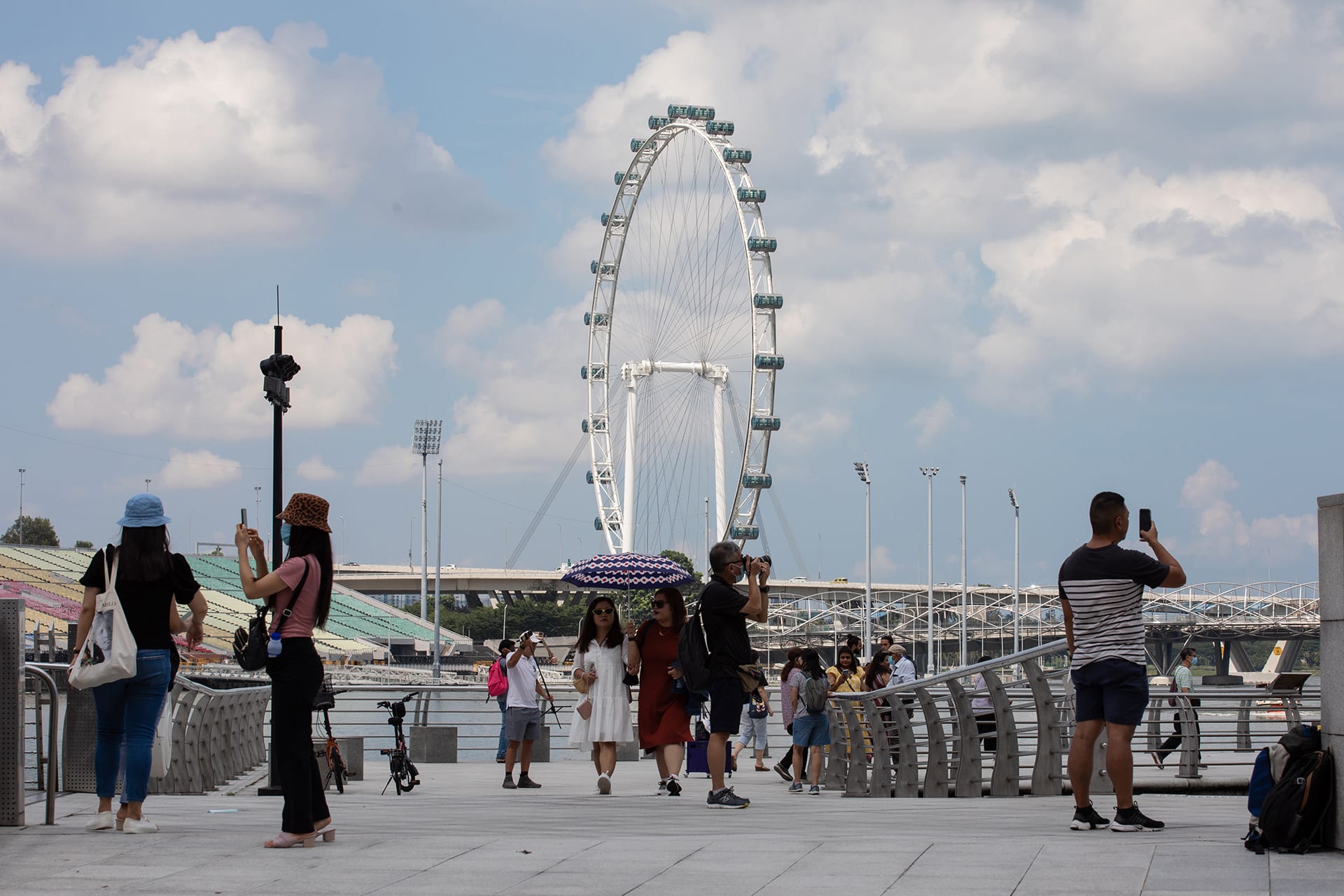 Amid the shifts in travel demand and tourist behaviour, how can Singapore fully capitalise on the recovering tourism industry? 
The Singapore Tourism Board (STB) announced earlier this month that it will be investing S$500 million to help the tourism industry recover.
Other than moves to boost manpower and alleviate business costs, there are plans to position Singapore as an "urban wellness haven".
An integrated sports facility will also be built in Orchard Road, as part of ongoing plans to rejuvenate the country's prime shopping belt.
Traditionally, S'pore has been seen as a stopover destination for tourists... But it can no longer follow the old playbook, as Covid-19 travel restrictions have made multi-city travel less popular, say experts.
Industry watchers told TODAY that for Singapore to remain attractive to foreign visitors, its tourism sector must continue to innovate with new attractions and concepts. They added that while Singapore has traditionally been seen as a stopover destination for tourists looking to travel the region, it can no longer follow the old playbook, as Covid-19 travel restrictions have made multi-city travel less popular. 
Dr Kevin Cheong, the chairman of the Association of Singapore Attractions (ASA), said that the trend towards longer trips means that Singapore has to sell a "one-destination promise". 
"It's an opportunity for Singapore," he said. "If we look at cultural precincts, nature precincts, shopping experiences, if they come together, then you know what? It shows Singapore is worth more than just a two-night stay."
AN INDUSTRY EMERGING FROM ITS DEPTHS  
Mr Stanley Foo, founder of tour operator Oriental Travel and Tours, recalled how at the start of the pandemic in early 2020, his company's revenue fell close to zero when leisure travel was temporarily halted.
But the introduction of the SingapoRediscovers Vouchers — one of several Government measures to support industries battered by Covid-19 — offered him a lifeline.
"The (vouchers) really helped us a lot. During that period we were making more money than pre-Covid," he said. 
However, the voucher scheme expired on March 31, just a day before a new simplified framework kicked in to allow fully vaccinated travellers to enter Singapore without quarantine.
Mr Foo said that with Singaporeans no longer able to use the vouchers and overseas travel resuming, his revenue from domestic tourism fell drastically.
"Local tourism went down, but there was an increase in foreigners," he said, adding that his revenue from foreign tourists is now at 30 per cent of the pre-pandemic level. "It will take time, and we don't see the numbers going (all the way) up in the first instance."
Apart from the tour operators, local attractions are also readjusting. 
Mr Ong Kian Ann, Gardens by the Bay's director of business development, said that over the past month, the attraction at Marina Bay saw a threefold jump in overseas visitors.
"That said, the current foreign throughput is still only about 15 per cent of our pre-Covid visitorship numbers, hence there is still some way before we can expect the return of pre-Covid visitorship," he said.
Mr Benjamin Tan, Mandai Wildlife Group deputy chief executive officer and chief commercial officer, said that the group — which manages Singapore Zoo, Night Safari, Jurong Bird Park and River Wonders — is "not seeing a significant trend yet" in overseas visitors at its attractions.
"We recognise that markets need time to get accustomed to vaccination travel and we are looking forward to an increasing number of group and free independent travellers in the months ahead," he added. 
CHANGING TOURIST BEHAVIOUR, TRAVEL PATTERNS    
While pent-up demand for travel around the world is high, the pandemic and its aftermath could alter international travel patterns and tourist behaviour for the long term, if not permanently, said tour operators and travel agencies.
Mr K Ganesh, chief executive of travel agency GVS Holidays Singapore, said that he had received about 30 inbound bookings so far this month, a 25 per cent increase from the previous month. 
The bookings tend to come from smaller groups of two to 10 people, he noted. Before the pandemic, the group sizes were larger. For example, it was not uncommon then to receive bookings for large tour groups of up to 100 people at one time. 
People have been spending years in lockdown and they want to be free now, travel longer before they return home.

Mr K Ganesh, chief executive of travel agency GVS Holidays Singapore
The duration of stays in Singapore has also become longer. 
"Most people stay four to seven nights," he said. "People are spending more time in Singapore (than before the pandemic)... People have been spending years in lockdown and they want to be free now, travel longer before they return home." 
Agreeing, Mr Toh Thiam Wei, founder of tour operator Indie Singapore Tours, said that he has noticed smaller groups making more last-minute bookings for his tours, compared to pre-pandemic when larger groups would contact his agency weeks in advance before their visits. 
"Mass tourism is not going to come back anytime soon, so all the big busloads of tourists might not be back that quickly," he added. "Safety is still a concern, and for the Chinese market, the Chinese government is also not opening up yet."
With tourism here poised for a revival, businesses will have to learn how to adapt to longer term shifts in order to cash in, said experts. 
Mr James Walton, Deloitte Singapore's travel, hospitality and services sector leader, said that attractions that are "predominantly geared towards international visitors", such as the Big Bus and Duck Tours which introduce foreign visitors to the city, as well as the casinos, will continue to see a slow recovery initially as mass tourism will not be returning so soon. 
He added that some attractions commonly patronised by Asian visitors are "vastly different from those that are visited by tourists from Europe and the United States". 
"Having fewer Chinese, Japanese, Indonesian and Filipino tourists will have a larger economic impact on these places, such as the shops in Marina Bay Sands, that previously had throngs of shoppers as they were part of these package tours," said Mr Walton. 
Mr Benjamin Cassim, a senior lecturer for hospitality and tourism management at Temasek Polytechnic's School of Business, noted that previously, Singapore had served as a stopover for visitors planning to explore tourist destinations in the region.
"The current level of attractiveness of these neighbouring sites to visitors has an impact on their decision to visit Singapore," he said. 
Dr Cheong from ASA said that currently, tourists may not see Singapore as a stopover to other countries in the region due to the differing Covid-19 protocols which make it complicated and expensive for travellers to visit multiple countries. This may lead them to shun the region and Singapore altogether. 
With longer stays becoming the norm, Dr Cheong said that Singapore needs to reposition itself as a "one-destination" holiday.
For this to happen, it will be important for the tourism sector to work together and come up with a "holistic, multi-dimensional experience", he said. 
For instance, ASA will have to work with tour operators and travel agencies on how to better curate longer itineraries for tourists. 
"If we do it successfully and do it well, the length of stay can compensate for the fewer (visitor) numbers, as the quality of stay goes up," he said.    
S'PORE TOURISM BANKING ON 'URBAN WELLNESS', 'CITY IN NATURE'
With changes afoot in the tourism landscape, the authorities have been seeking to differentiate Singapore as a tourist destination from other competitors which have also recently reopened their borders. 
The initiatives include plans to position the city as an "urban wellness haven", which is meant to "enhance the discoverability of Singapore's wellness offerings, or (its) wellness quotient". 
Among the activities lined up is a 10-day Wellness Festival Singapore in June, which is focused on wellness and mindfulness. STB also plans to leverage Singapore's identity as a "City in Nature", referring to the Government's vision of creating a liveable and sustainable home for the people by increasing green spaces.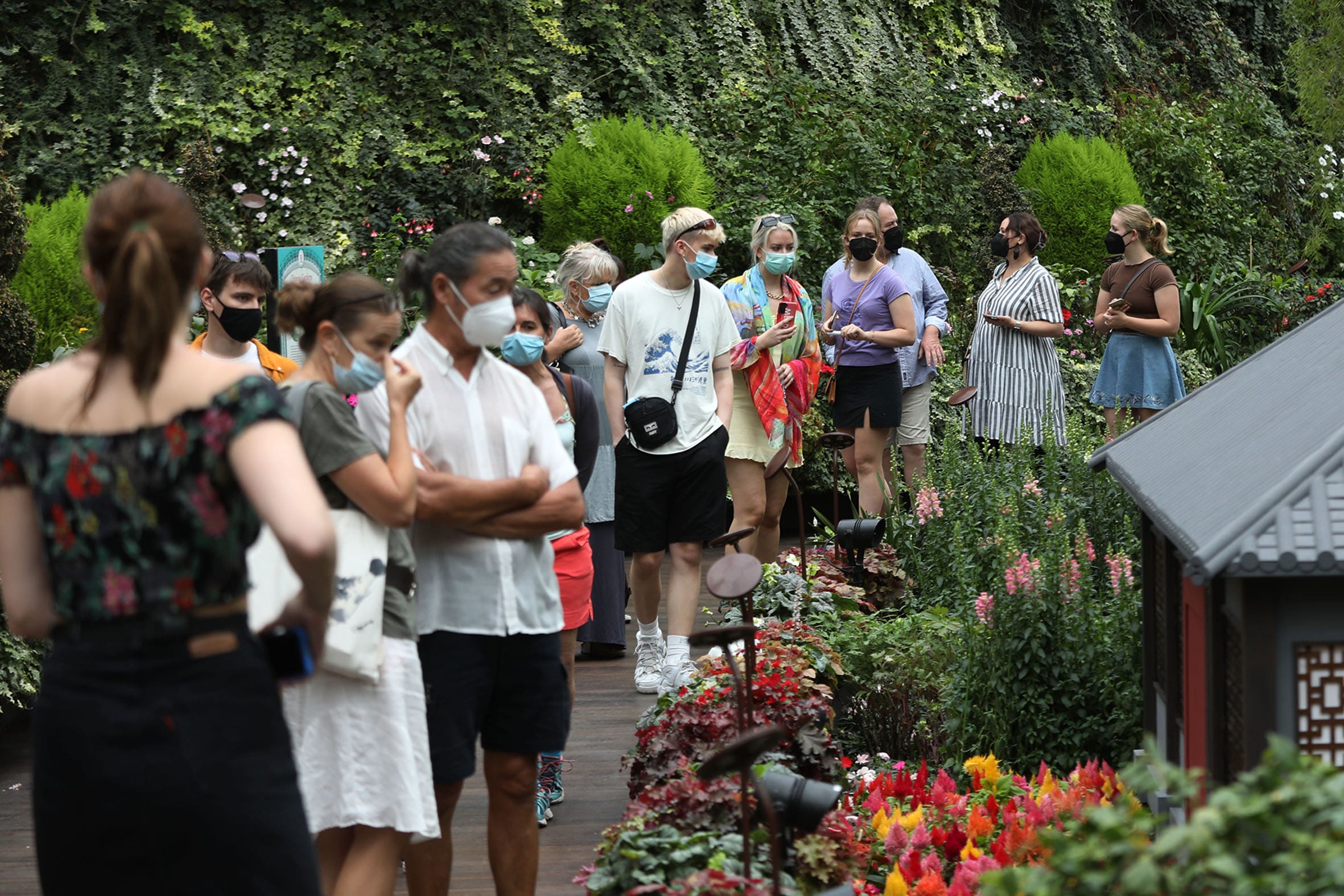 Responding to TODAY's queries, Ms Ong Ling Lee, STB executive director for sports and wellness, said that the tourism board has developed "various strategies and initiatives to realise our wellness ambition, leveraging Singapore's existing strengths in accessibility, technology and as a strong business hub". 
She added that Singapore's wellness offerings are "multi-faceted", and include mental, physical and emotional wellbeing as well as lifestyle experiences.
For example, STB last year launched a one-year partnership with fitness company ClassPass, which typically offers yoga, gym, and meditation classes, among other activities. 
This collaboration means that ClassPass' range of wellness experiences will be expanded to activities such as Traditional Chinese Medicine, and mental wellness services such as personal coaching and sound healing therapy. 
S'pore may be more expensive for these wellness and sustainable activities compared to Phuket and Bali but it does have some advantages... particularly in terms of Covid-19 response, which will make people feel more comfortable visiting.

Mr James Walton, Deloitte Singapore's travel, hospitality and services sector leader
Agreeing with the plan, Mr Walton from Deloitte said that Singapore is in a good position to differentiate itself from other places which are well-known as wellness-oriented getaways.
"Singapore may be more expensive for these wellness and sustainable activities compared to Phuket and Bali but it does have some advantages such as security and personal safety, particularly in terms of Covid-19 response, which will make people feel more comfortable visiting," he said. 
 
ASA's Dr Cheong reiterated that the concept of wellness has many facets. "It need not always be about spas and massages, another form of wellness is outdoor activities, immersing yourself in nature, and I think Singapore is well positioned for that." he said.  
Green spaces such as MacRitchie Reservoir, St John's Island and even park connector networks can be considered spaces that promote wellness, he noted. "This is an opportunity to reintroduce a part of Singapore which most visitors have never seen in that perspective, as we have always been known to be a cosmopolitan city," he added. 
ORCHARD ROAD REVAMP ON TRACK
STB had also highlighted earlier this month the need to refresh Singapore's attractions so that tourists do not return to the "same old places". 
Orchard Road is one such example of this rejuvenation effort, with plans in place since 2019. 
Ms Serene Tan, director for retail and dining at STB, told TODAY that through the pandemic, it has continued to work with agencies such as the Urban Redevelopment Authority to "strengthen Orchard Road's position as a lifestyle destination".
"We have made steady progress, with new differentiated experiences beyond retail that cater to the varied interests of visitors," she said. 
These experiences include a sports-themed attraction at Somerset called Trifecta, which will open in 2023, where visitors can surf, snow and skate.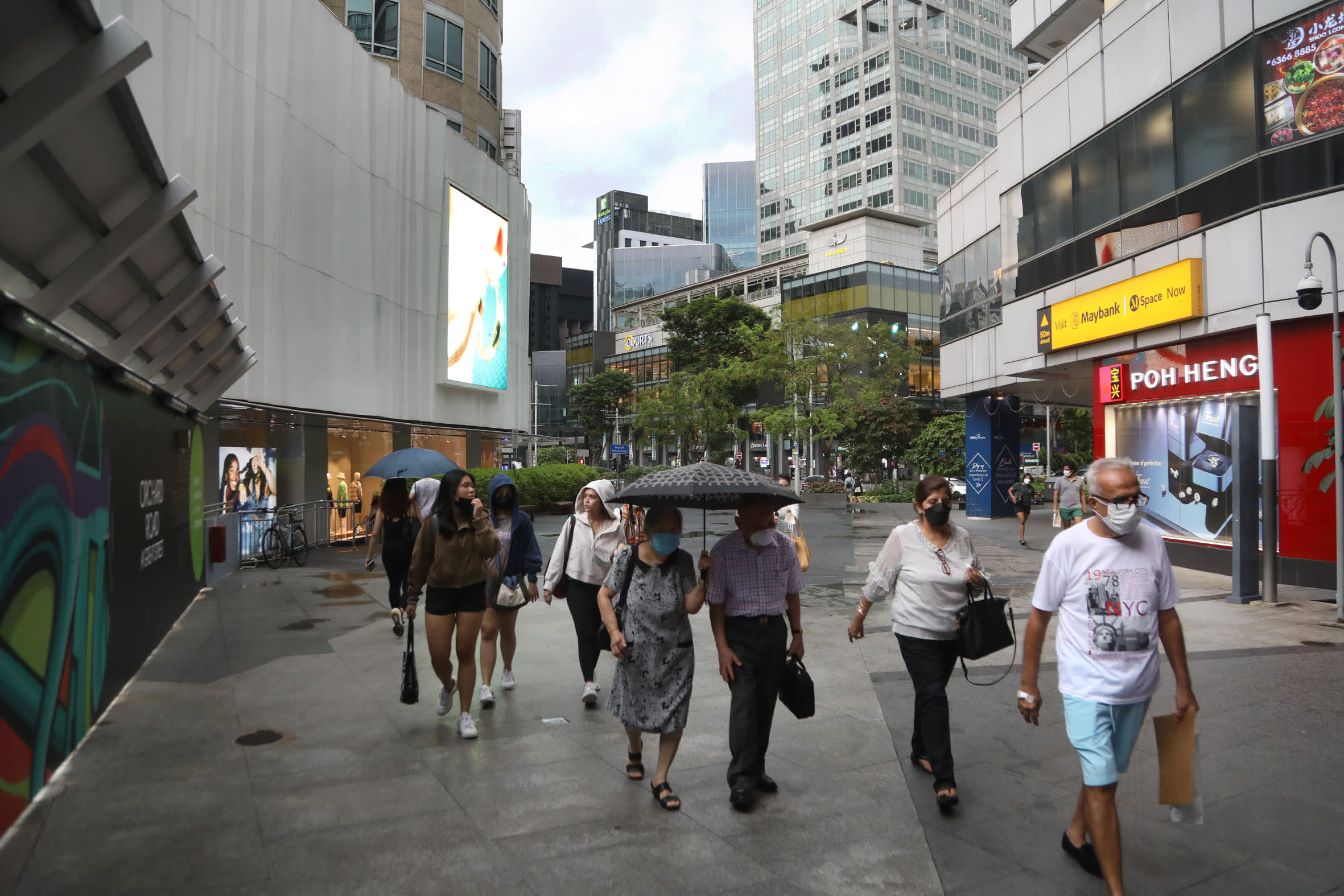 There are also some flagship stores which have opened along the shopping belt such as a yoga and fitness studios, sports brands, and an organic food market.  
Experts pointed out that the push towards digitalisation during the pandemic means that more are choosing to get meals delivered or shop online rather than at physical stores. This means that Orchard Road cannot solely market itself as a shopping and dining destination. 
Mr Walton said that for Orchard Road and other shopping centres to stay relevant, they need to "continue to develop the whole experience for visitors".
"In particular, the younger demographic need opportunities to meet and hang out with friends in interesting areas, which is important for the vibrancy of Orchard Road," he said.