The Big Read in short: Joe Biden's massive to-do list
SINGAPORE — At the funeral of Republican senator Strom Thurmond in 2003, Mr Joseph R Biden Jr, then the Democratic senator from the blue state of Delaware, was the only Democrat that day to deliver the eulogy.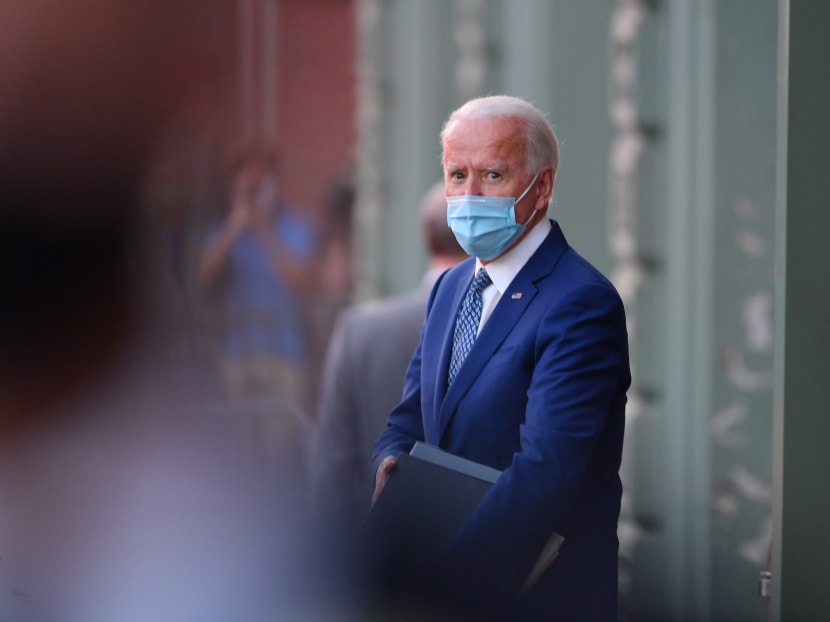 Mr Biden's toughest challenge will be bridging the growing ideological divide in Americ

Among other priorities, his most urgent task will be to deal with the worsening Covid-19 crisis before fixing the economy

Biden's transition team has not spelt out his foreign policy goals, but analysts said his stance towards China will rely on US relationships with its allies, partners and global bodies

While there may be confrontation, there could also be collaboration with China on climate change and other mutual interests

A divided government — which could happen if the Senate majority continues to be held by the Republicans on Jan 5 — would likely hurt his agenda
SINGAPORE — At the funeral of Republican senator Strom Thurmond in 2003, Mr Joseph R Biden Jr, then the Democratic senator from the blue state of Delaware, was the only Democrat that day to deliver the eulogy. 
Despite seemingly irreconcilable political views, the now president-elect of the United States and Mr Thurmond were long-time friends whose Senate offices in Washington were once side by side.
Mr Thurmond was an icon of Southern white supremacy who advocated for discriminatory laws against African-Americans, while Mr Biden entered politics at age 29 because of the civil rights movement and ultimately served alongside America's first black president as his vice-president. 
Mr Biden recounted how his friend stood up for him in a moment of political peril. "Clearly, when partisanship was a winning option, he chose friendship," he said during the eulogy.
In today's deeply divided America, where Democrats and Republicans cannot see eye to eye and ideologues on both sides have become mainstream, such a display of nonpartisanship appears to be inconceivable in the current zeitgeist.
While many may regard the US presidential and congressional elections as a referendum on incumbent President Donald Trump or about which politician has the right to govern, political watchers say the polls are really a litmus test for what America is.
Renowned US pollster John Zogby said in his analysis with global journalists earlier this month: "Because this race is so close, no matter who wins, we can draw the conclusion that Donald Trump was not repudiated by the public."
"We can also draw the conclusion that Joe Biden... did not get a ringing endorsement from the voting public," he added.
All eyes are now on the president-elect, who turns 78 later this month, as he and his transition team translate election pledges into actual policies.
Given the state of America that he will inherit, a long list of tasks will await Mr Biden when he assumes office on Jan 20.
DEALING WITH COVID-19
Tackling the Covid-19 pandemic is an immediate priority for Mr Biden that will happen before day one of his presidency, said Mr Steven Okun, a Singapore-based senior adviser for McLarty Associates who once served in the Bill Clinton administration.
Mr Frank Lavin, former US ambassador to Singapore from 2001 to 2005, added: "Get the pandemic and the economy right, and Biden will have a strong foundation to carry out his other policy goals."
So far, the Biden transition team has revealed plans to allow regular and free Covid-19 testing for all Americans, and implementing nationwide "mask mandates" to urge the compulsory wearing of face masks, among others.
Mr David Adelman, who was the US ambassador to Singapore from 2010 to 2013, said Mr Biden "will rely on science to drive the policies".
This is in contrast to Mr Trump's Covid-19 response, and experts interviewed by TODAY said that the plan could put America back on track to controlling its tragic pandemic figures — more than 250,000 Americans will have died from Covid-19 by the end of the month, based on projections.
But Mr Trump's arguments that are against lockdowns and in favour of keeping the economy chugging along cannot be ignored too, said analysts.
US exit polls by Zogby Strategies showed that the economy was one of the biggest concerns in the 2020 elections. Out of those who said the economy was the number one issue for them, eight in 10 voted for Mr Trump.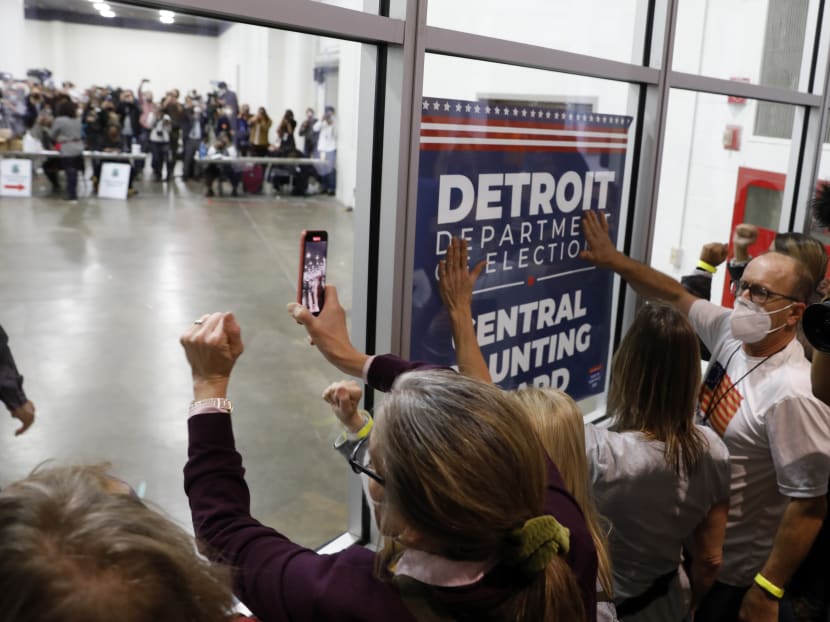 This is likely why Mr Trump did as well as he did, he said.
With support for pandemic response measures falling along party lines, experts noted that it is unclear how much support the incoming administration can garner for its Covid-19 plan.
One example is a stimulus package to help American firms and some 22 million people who have lost their jobs due to Covid-19, which would likely face political gridlock before Congress.
Now, a stimulus bill would likely happen only after Mr Biden takes office, experts said.
However, Mr Biden will not need congressional approval to restore the US' relationship with the World Health Organisation (WHO) and other global health agencies.
Dr Collin Koh, research fellow at the S Rajaratnam School of International Studies (RSIS), said while Mr Biden's first 100 days will likely take a domestic focus, issues such as Covid-19 and others have a strong linkage to external dimensions. 
"Pandemic control will necessitate cooperation with other countries," he said.
MANAGING GLOBAL TRADE & THE CHINA ISSUE 
The president-elect has also resolved to boost the US economy beyond pre-pandemic levels, arguing that its growth has been hampered long before Covid-19 hit. 
But details on his foreign economic policy are still unclear, as the world looks to the incoming administration to see how the unconcluded trade war between the US and China can be resolved.
President Trump had started the trade war with China in order to ratchet up pressure on China over what he saw as unfair trade practices at the expense of the American economy.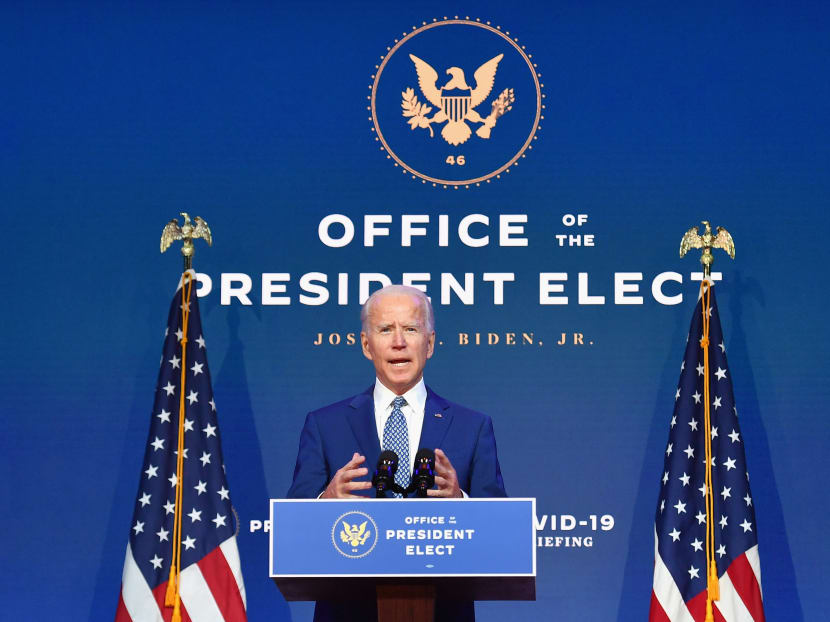 Mr Adelman said: "Biden historically has favoured free trade and we can expect a more nuanced trade policy than Trump's, who has turned to broad-based tariffs as the answer to most questions."
But experts said it remains to be seen whether he would consider returning to the Comprehensive and Progressive Agreement for Trans-Pacific Partnership (CPTPP). Mr Trump had withdrawn the US from the free trade pact because he believed that other countries would steal American jobs.
Mr Okun said the tide has shifted, as many people now recognise that the CPTPP was not just a trade agreement, but also as a way for the US to address China's ascendency and alleged unfair trade practices.