The Big Read in short: S'pore firms renew overseas push by thinking out of the box
SINGAPORE — Just months after local software company Inspire-Tech expanded to India in early 2020, Covid-19 struck, stifling its business and even grinding some of its operations to a halt.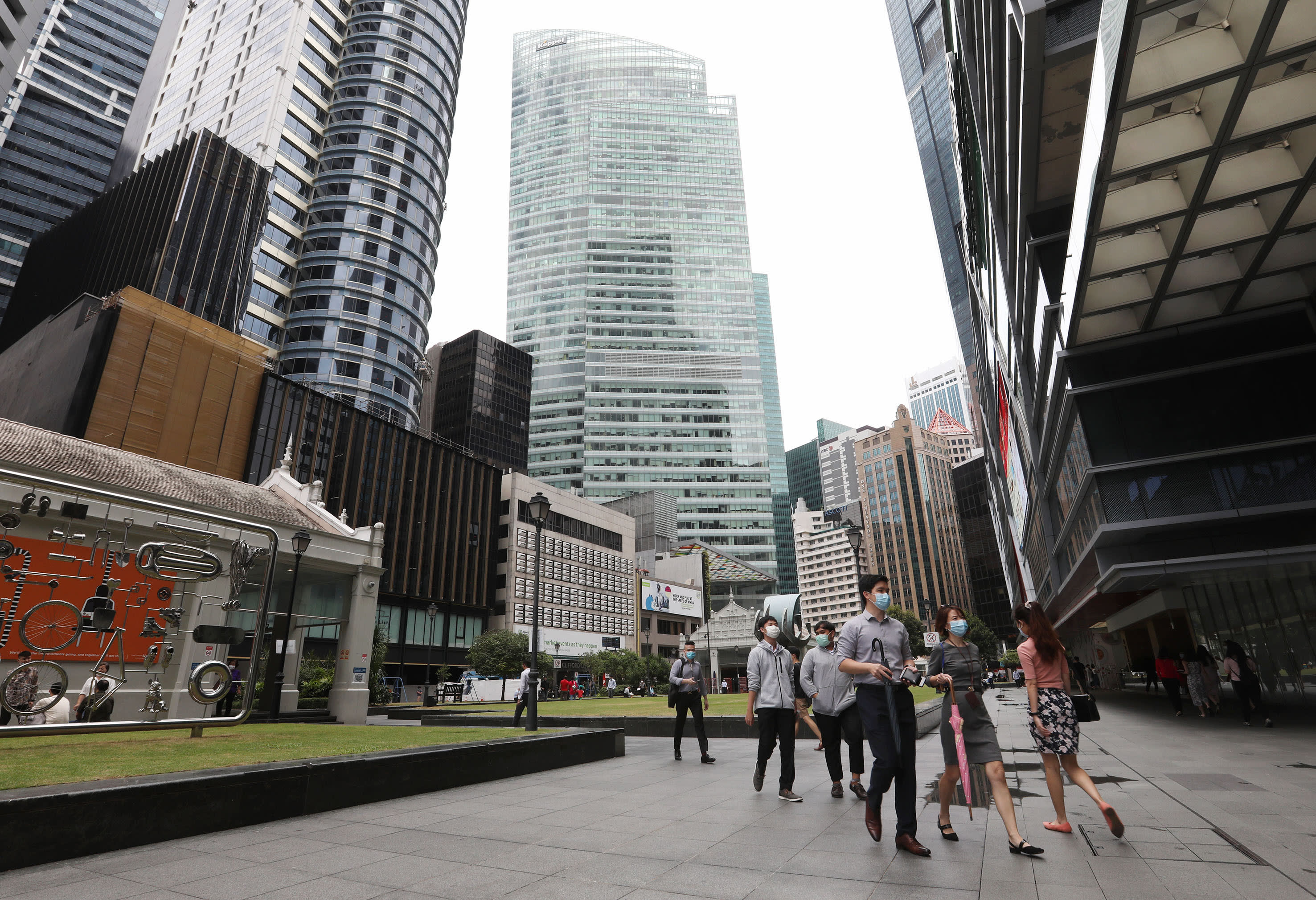 This article was written in partnership with Enterprise Singapore. 
Each week, TODAY's long-running Big Read series delves into the trends and issues that matter. This week, we look at how homegrown firms, which have embarked on overseas expansion, have adapted to the pandemic and are seeking further growth. This is a shortened version of the full feature, which can be found here.
Despite Covid-19 battering the global economy, some Singapore firms continued their overseas push 
But shifting demand patterns and closed borders posed challenges for these firms  
Forced to adapt, they had to think out of the box by leveraging digital tech and adjusting their business models
Now that many countries are slowly recovering from the pandemic, these firms are looking to seize the opportunities and put Singapore on the world map 
With large economies such as China still closed off, further-flung markets including Africa and South America have also become increasingly viable options for firms to venture to 
SINGAPORE — Homegrown software company Inspire-Tech had barely expanded to India in early 2020, when Covid-19 struck —stifling its business and even grinding some of its operations to a halt. 
The firm, founded in 2000, helps organisations with file security and messaging, among other software services. It started to sell its products and services abroad from 2008, opening overseas offices in the United States in 2015 and the United Arab Emirates (UAE) in 2018.  
Its chief executive officer and co-founder Sharon Teo said that the pandemic meant that many firms which they were already in talks with, both overseas and in Singapore, abandoned plans to acquire Inspire-Tech's cloud security services.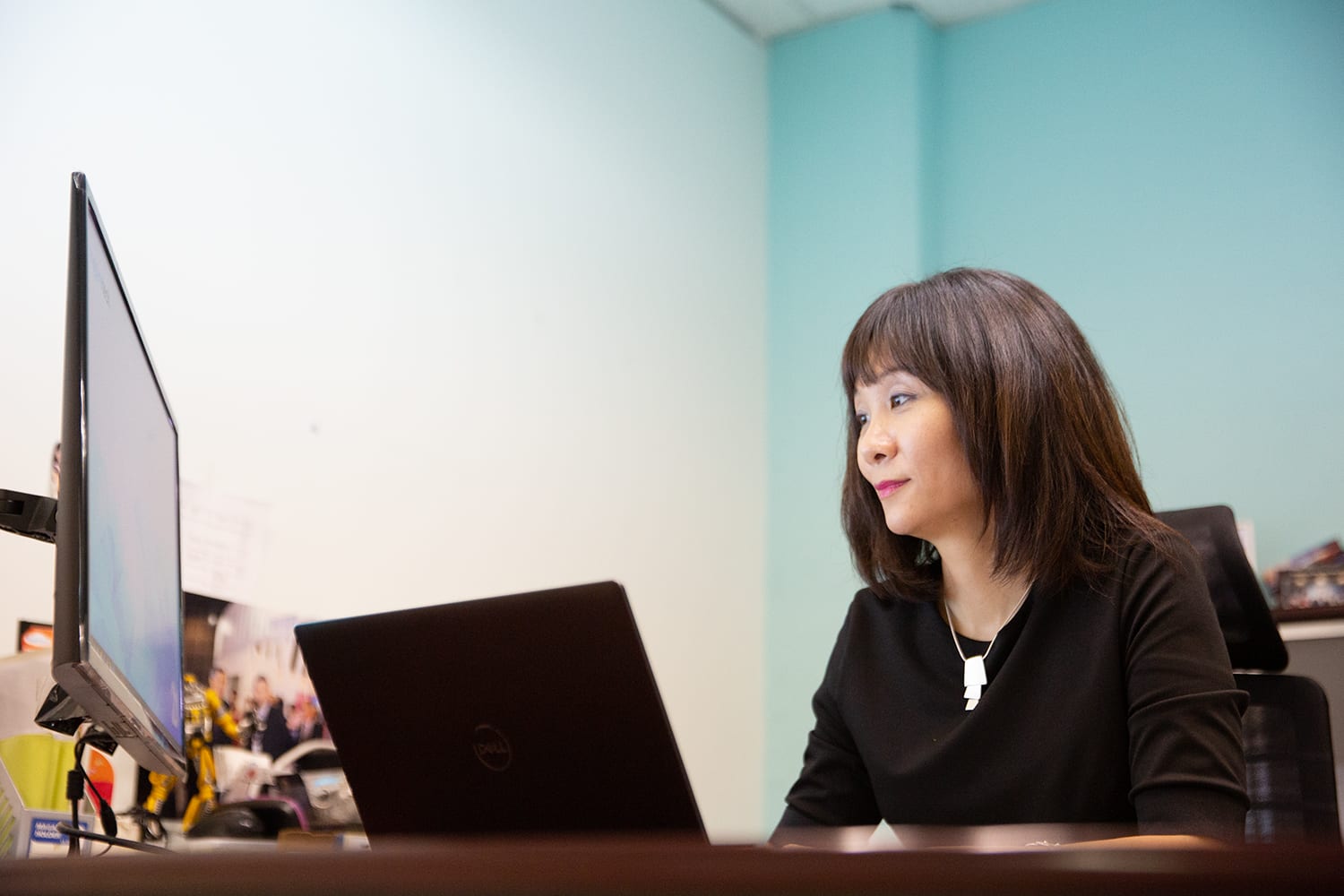 "Our cloud is a 'private cloud', which tends to require a bit of infrastructural investment by the customers… due to Covid, a lot of business decisions were either shelved or postponed, and it was very difficult to get hold of clients," she said. 
Due to this, the company's total revenue fell by 30 to 50 per cent in 2020, compared with the previous year. This was not helped by the lower-than-projected growth of its new business in the Indian market. 
"In any new market, we need to do brand awareness, and all that, so it does take time, for some projections, we didn't meet (them)," she said. 
Inspire-Tech is among Singapore's homegrown firms which have run into headwinds while trying to venture overseas amid an unprecedented pandemic, as border closures and shifting consumer behaviour force many businesses to rethink their mode of operations.  
The challenges they have faced include being unable to meet up with their overseas clients physically, and unstable demand from most nations as Covid-19 waves ebb and flow.
Despite these challenges, some Singapore firms have continued their global march.  
Singapore companies must look outwards to markets overseas, so that they can scale their business, grow their topline, and reduce concentration risks by diversifying their revenue source and supply chains to build resilience.

Mr Tan Soon Kim, assistant chief executive officer of Enterprise Singapore
Statistics from Enterprise Singapore (ESG) showed that internationalisation activities among Singapore enterprises slowed down in 2020 due to global travel restrictions. That year, about 1,600 firms continued to pursue internationalisation, down from about 2,600 in 2019.  
The figure stayed constant in 2021, with 1,600 firms also internationalising last year. 
ESG is a government agency whose role includes supporting local small and medium enterprise development, and helping homegrown businesses internationalise. 
ESG assistant chief executive officer Tan Soon Kim told TODAY that  Singapore is a small and open economy which is vulnerable to external shocks. Therefore, firms have to be proactive to "secure their position now and in the long run".
"To do so, Singapore companies must look outwards to markets overseas, so that they can scale their business, grow their topline, and reduce concentration risks by diversifying their revenue source and supply chains to build resilience," he said. 
Indeed, despite the challenges posed by the pandemic, the firms interviewed by TODAY still have their sights trained on going international. 
During the past two pandemic-stricken years, some Singapore firms have formed more extensive partnerships and acquired firms as part of further overseas expansion. They have also opened offices in new countries and ventured to traditionally less familiar markets such as Africa and the Middle East.
Inspire-Tech, for example, has been forming more partnerships with system integration firms and software distributors in India, Malaysia and Indonesia, as part of its efforts to "sow the seeds" for the impending post-pandemic economic recovery, said Ms Teo, the firm's CEO. 
"(We partner) with mostly distributors and resellers… we need local partners to have access to the client," she said. "If we go directly to (the client) it always doesn't work, because they usually prefer a trusted partner that they have worked with for a long time." 
"Hopefully (our partners) will be keen to sell our products and maybe start promoting them to our clients — that kind of model is normally more successful," she added. 
COVID-19 THREW A SPANNER IN THE WORKS
From difficulty in meeting clients overseas to promote their brands to grappling with waning consumer demand, Singaporean firms had their work cut out for them as Covid-19 spread mayhem around the world.
Construction management software firm Novade Solutions had already expanded to 18 countries before the pandemic. But when Covid-19 struck, it initially struggled to expand further due to the inability to physically meet clients. 
The firm develops cloud and mobile applications for construction industries to use on work sites, in order to streamline work processes and enhance safety measures, for example. This traditionally requires the company's personnel to spend time at the construction sites before its product could be used there. 
Mr Denis Branthonne, founder and chief executive officer of Novade, said that prior to Covid-19, he and his staff had spent a lot of time with overseas clients at their construction sites to explain how the software worked. 
"A significant part of our time (was spent on) face-to-face engagement," he said. "The pandemic for us was a shock… in any country we could not meet any of the clients and we could not travel and meet our (overseas) teams." 
Thus, projects in countries that they were just starting to expand into, such as Vietnam, Ivory Coast, and Ghana, were all delayed or have remained in limbo.
The lack of client engagement was also a headache for Singapore noodle producer Leong Guan Food Manufacturer. 
The firm, which manufactures various kinds of noodles among other food products, was looking to expand into Western countries such as the US before Covid-19 struck, given the prospect of high demand for its products among the large Asian diaspora there. 
Mr Kevin Lim, Leong Guan's associate manager, said that with the temporary cessation of international travel and large-scale events, they were not able to travel to trade shows to meet potential clients. 
"A lot of the big trade shows were postponed, and there weren't as many attendees as the previous years," he said. "We were unable to get our name out there."
The onset of the pandemic also saw a significant fall in demand for the goods and services offered by the likes of Leong Guan, Novade and Inspire-Tech. 
For Novade, many construction projects ground to a halt and companies were temporarily unable to use its product. 
Over at Leong Guan, there was a sharp drop in demand across the board, as many food and beverage (F&B) establishments that they supplied noodles to were temporarily shut down during lockdowns. 
Mr Lim said that revenue fell by about 40 per cent at the start of the pandemic, but had since rebounded to 2019 levels as the economic situation improved. 
PUSHING ON WITH EXPANSION  
Despite the pandemic's devastating effects on economies the world over, Covid-19 still offered some growth opportunities for several Singaporean companies.
Mr Lim from Leong Guan said that during the pandemic, the firm had to shift its focus to providing noodles for supermarkets and wholesalers, rather than F&B businesses. The change in focus has also helped the firm to expand its overseas operations.  
"(Before Covid-19), we had just a bit of business in the retail (supermarket) segment, but because of the shift in consumer behaviour, fewer people were dining out… so we diverted our sales more to supermarkets," he said.
Once the vaccinated travel lane scheme was rolled out in September last year, some clients from the US also flew down to Singapore to take a look at the firm's products.  
Leong Guan also embraced digitalisation: Instead of setting up offices overseas, the firm made most of its deals with foreign markets through teleconferences, said Mr Lim. 
They would export their products to their clients, aided by a representative situated within the jurisdiction who will help with sales and account management. 
Thanks to these efforts, Leong Guan had been able to expand to three markets last year — the US, Hong Kong and Israel. 
While the company sold less than 1 per cent of its noodles overseas pre-pandemic, the figure has since risen to 5 per cent.
For Novade, it also had to adapt its business so as to assist construction firms with their activities during the pandemic. 
For instance, the firm developed "restart packages", which consist of a software in the form of a mobile application that helps construction sites keep abreast of Covid-19 safety guidelines and track workers' vaccination statuses, among other things. 
"There were rules and regulations, you could not start a project without following certain checklists and guidelines," said Mr Branthonne. "We've seen an acceleration (in uptake) from our existing clients… who want to double the use (of the application) for health and safety."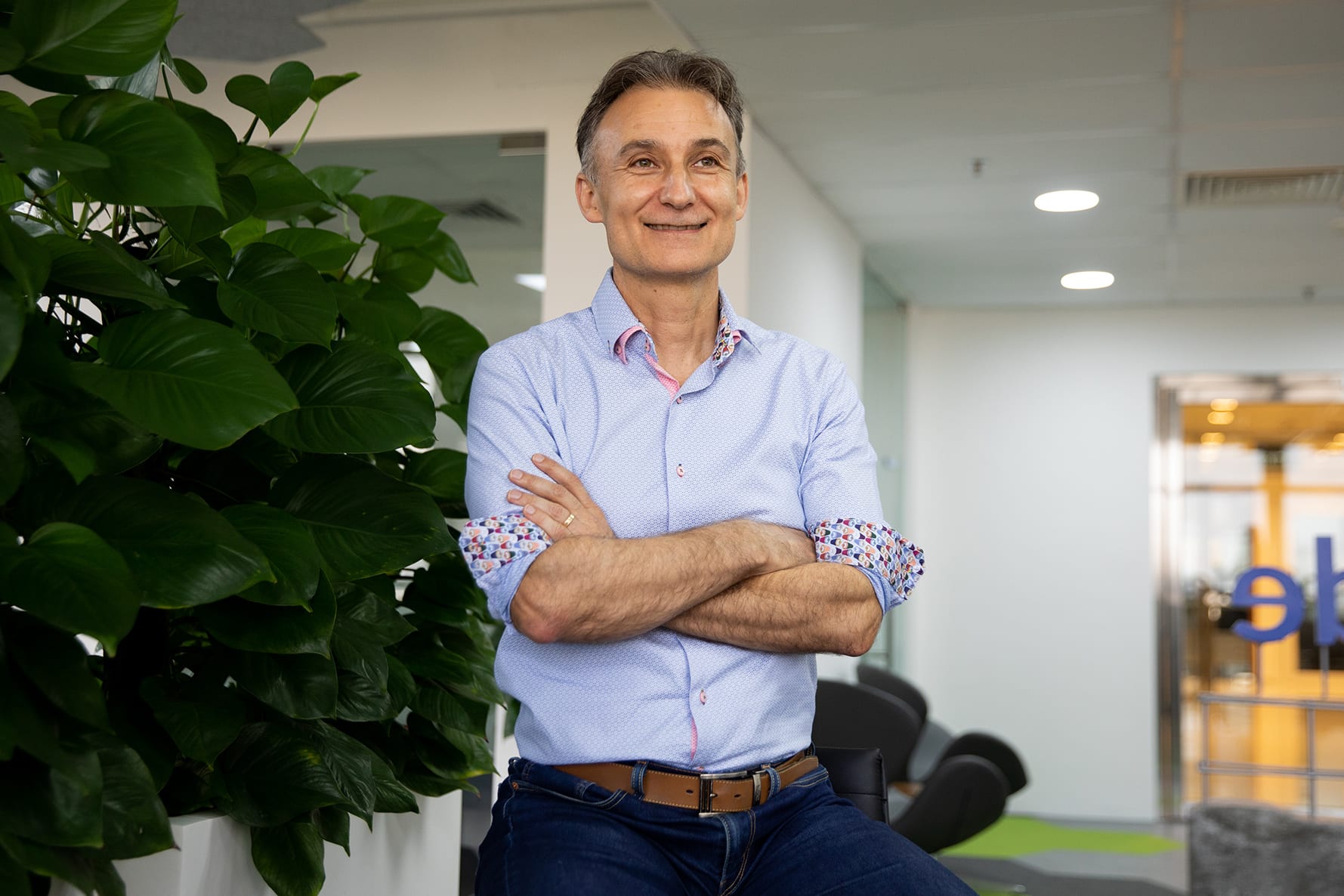 While venturing overseas is no walk in the park — especially amid the pandemic's continuing uncertainties — all the firms interviewed agreed on the urgent need to internationalise in order for them to grow. 
Referring to his firm's expansion to three foreign markets last year, Leong Guan's Mr Lim reiterated that the Singapore market is "highly limited" in its consumer base. 
And while the cost of raw materials has increased in the last few years, the price of noodles has not risen as quickly, thus reducing profit margins. 
"Companies should focus on outside Singapore to increase their sales… companies here hurt one another when they don't increase their prices although cost price has increased... this price competition hurts (businesses) in Singapore," he said. 
"Internationalisation is something that needs to be done no matter what, the pandemic just happens to make it more challenging." 
What we have seen is that with international exposure, it really helps, (because) if one country doesn't do well but the other is ok, it is easier to manage your business.

Mr Denis Branthonne, CEO of homegrown construction management software firm Novade
Mr Branthonne noted that internationalising helped his company to spread out the risks during the pandemic: Different markets experienced a rise and fall in demand at different periods, corresponding to when they were hardest hit by Covid-19 infection waves. 
"What we have seen is that with international exposure, it really helps, (because) if one country doesn't do well but the other is ok, it is easier to manage your business," he said. 
CHARTING A SUCCESSFUL PATH OVERSEAS 
Homegrown firms which have tasted success overseas and ESG gave the following pieces of advice:  
1. Make use of digitalisation to cultivate ties with both foreign consumers and potential partners.
 Mr Lim from Leong Guan said the firm strengthened its online presence to make up for its lack of physical presence at trade shows. 
Mr Tan, ESG's assistant chief executive officer, noted that the pandemic has also created a demand for digital solutions. These range from web conferencing and virtual events to e-commerce platforms and "omni-channel contact centres" for customer engagement. As a result, there are new opportunities for firms looking to internationalise. He said: "They can leverage online platforms as a quick and less resource-intensive approach to test markets and expand without a physical presence, or even develop new tech solutions to meet the rising global demand for remote services in sectors like education and healthcare." 
2. Consider partnerships, as well as mergers and acquisitions. These could be with overseas firms or fellow Singapore companies with an overseas presence.
This was what marketplace platform Carousell did during the pandemic. Its co-founder Marcus Tan told TODAY in an email reply that it acquired Ox Street — a fellow homegrown marketplace platform for sneakers and streetwear — in November last year. 
Along with a presence in South-east Asia, Ox Street had also "built trust by authenticating every pair of sneakers" that gets transacted on its platform. 
This acquisition will allow Carousell to transact sneakers and streetwear in the eight markets it serves — Singapore, Malaysia, Philippines, Taiwan, Indonesia, Vietnam, Myanmar and Hong Kong — on a "much larger scale". 
Mr Branthonne from Novade agreed that partnerships are "critical" for international expansion. "During the pandemic, we have strengthened engagement with international partners, and this has helped us grow our international business without being able to travel and meet directly with clients," he added. 
Mr Tan from ESG agreed that finding the right partners with good networks is important, adding that his agency actively helps firms expanding overseas by facilitating connections to "credible partners and ecosystem networks such as start-up accelerators or institutes of higher learning". 
3. Companies should also look further afield at markets such as Africa, South America and the Middle East. 
Inspire-Tech, the software company, had expanded into the UAE before the pandemic. Ms Teo, the firm's co-founder, said that while the Middle East may be "remote in our Singaporean minds", it is in fact a region that has undergone rapid digitalisation and economic growth for the past decade, with its progress "comparable" to that of Singapore. "It takes courage and a certain risk mindset to dare to go to emerging markets," she said. "The first-mover advantage and being willing to try new markets are important." 
Mr Tan from ESG said that Singapore firms are encouraged to "explore less traditional markets in order to diversify their growth and revenue sources". "Emerging markets like Africa and Latin America offer promising growth potential in sectors like lifestyle and consumer, infrastructure, and logistics," he said. "Singapore businesses stand to gain first-mover advantage if they can successfully adapt their offerings and act fast to capitalise on opportunities that arise in tandem with their developmental needs and consumption characteristics."
It takes courage and a certain risk mindset to dare to go to emerging markets. The first-mover advantage and being willing to try new markets are important.

Ms Sharon Teo, CEO of homegrown software company Inspire-Tech