The Big Read in short: Strides made but gaps remain in special needs education
SINGAPORE — During his first year in primary school, Ms Annette Chua's nephew was unable to adapt to his new surroundings.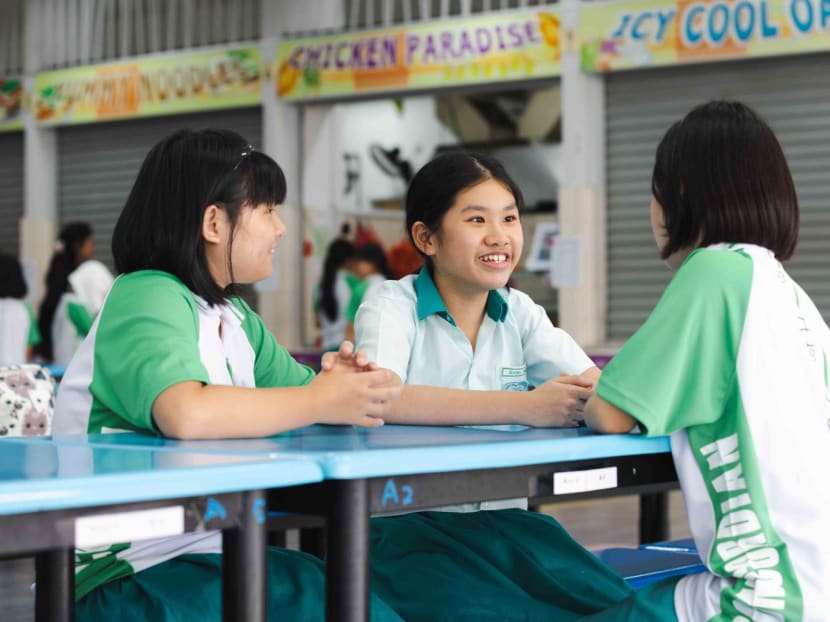 Each week, TODAY's long-running Big Read series delves into the trends and issues that matter. This week, we look at the special needs education sector and what it takes to create a truly inclusive society. This is a shortened version of the full feature,​ which can be found here.
Industry experts said that the special needs education sector has improved over the years, with more resources and professional teachers
There are also greater efforts to promote inclusivity between mainstream children and those with special needs through various activities
However, industry experts acknowledged that there is some way to go before Singapore becomes truly inclusive, where mainstream and special needs students study side-by-side
Some school partnerships are ad hoc and more resources could be deployed to handle special needs students in mainstream schools, they said
On the whole, experts and parents agreed on the need for greater awareness and acceptance of special needs persons, which they said will open up more career pathways for children
SINGAPORE — During his first year in a mainstream primary school, Ms Annette Chua's nephew was unable to adapt to his new surroundings.
The then eight-year-old had been diagnosed with mild autism and felt "overwhelmed" by the noise in his classroom. 
The boy was also teased and criticised by his classmates for his behaviour, such as his sensitivity to noise and inability to pay attention in class.
The following year, Ms Chua enrolled her nephew in Pathlight School, which caters to students on the autism spectrum with related conditions between the ages of seven and 18.
He became more cheerful, said Ms Chua, who is the boy's caregiver and lives with him.
"He finally found a place where people are of his own kind and they know him and understand him," said the 39-year-old part-time tutor. 
She subsequently enrolled her younger nephew, aged 12, whom she is also a caregiver to, and her son, aged nine, in Pathlight School. 
Both of them have mild autism.
The options available to Ms Chua's nephews and son in the education landscape is a testimony to the sea of change that has swept the special needs education sector.
Under the Ministry of Education (MOE)'s classification, students with special educational needs include those with learning disorders such as dyslexia, attention deficit hyperactivity disorder and mild autism spectrum disorders, as well as disabilities such as sensory or physical impairments.
As the saying goes, it takes a village to raise a child.
TODAY takes a look at the various steps that the Singapore "village" has taken over the years to raise and educate its special needs children, especially those with mild to moderate learning and developmental disabilities such as autism and intellectual disability, and what more needs to be done.
WHY IT MATTERS
Singapore has about 35,500 students with reported special education needs as of December last year, according to MOE.
About 80 per cent of these students are in mainstream schools, which cater to students who have cognitive abilities and adaptive skills to access the national curriculum and mainstream learning environment. 
The remaining 20 per cent with more severe special educational needs are supported in the 22 special education schools here. Six more such schools will be operational by the 2030s.
For students with adequate cognitive functioning but a moderate-to-severe deficit in adaptive functioning, they attend special education schools that offer the national curriculum and specialised programmes designed to meet their needs. 
The rest attend special education schools that offer a customised curriculum which helps them to attain skills necessary for further education and training, employment and independent living. 
THE BIG PICTURE
Industry experts said that strides have been made to improve the qualify of education provided in the special needs sector, as well as to encourage intermingling and greater inclusivity between special needs children and neurotypical children.
They pointed to the Satellite Partnership programme set up by MOE in 2008, which pairs up students from mainstream schools and special education schools to do joint activities, as a significant step towards providing them with more opportunities to interact.
The programme was renamed School Partnerships (General Education – Special Education) earlier this year to cultivate more collaborations between students in these schools, as well as professional exchanges between teachers to build their capabilities.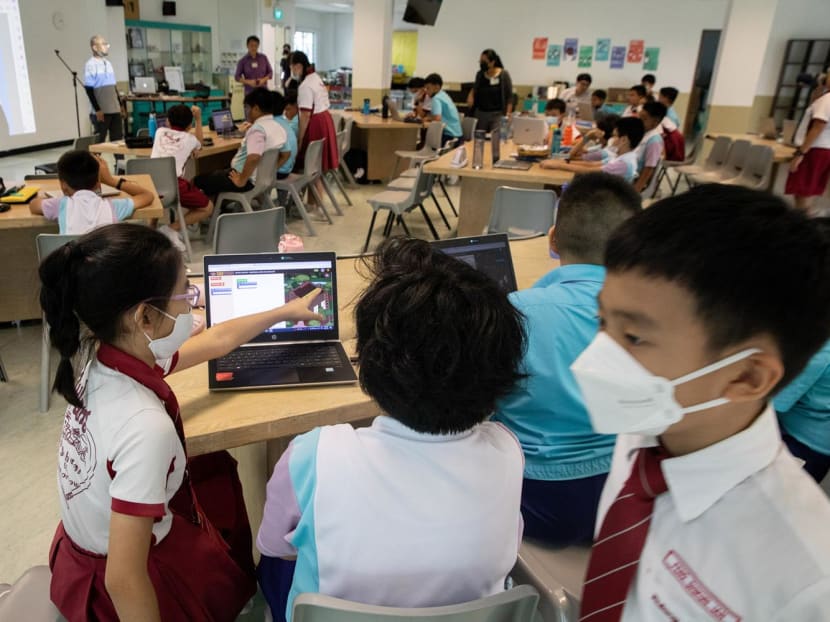 Within general education schools, the professional development of teachers has also improved, allowing them to better identify and employ teaching strategies for children with special needs, said industry players.
In 2020, MOE also launched The Journeys Package, a framework to provide greater clarity and more distinct progression pathways for educator roles in the special needs education sector. 
The framework was an "overhaul" of the sector, improving its professionalism and providing teachers with progression and recognition, said Mr Calvin Chew, who spent more than a decade at St Andrew's Autism School as an educator.
THE BOTTOMLINE
Industry experts attributed the progress made in the special education sector to greater support provided by MOE in terms of resources, as well as broader awareness across society and among parents. 
Ms Esther Kwan, the principal of special education school Grace Orchard School, said that the sector has "moved a lot" such as in the form of resourcing, not just in finances but in the provision to upgrade or upskill teachers. 
While the sector had started out to care for special needs children, it has since shifted to one which emphasises the quality of the child's education. 
Despite the progress, there is still some way to go towards creating a truly inclusive education system, industry observers said.  
Teachers in mainstreams schools said that while resources have improved, they could still use more support in the form of more Special Educational Needs (SEN) officers or counsellors to help students with special needs.
Mr Johnson Li, the head of department for special educational needs at New Town Primary, said that there are four SEN officers in his school.
Each officer handles about 30 cases at a time. These include students who are clinically diagnosed with special needs, and those who are not but are identified by their teachers as requiring some support.
Mr Li said that while "there will never be a number of (SEN officers) that is enough", his school manages the caseload by varying the degree of intervention according to the severity of the child's needs.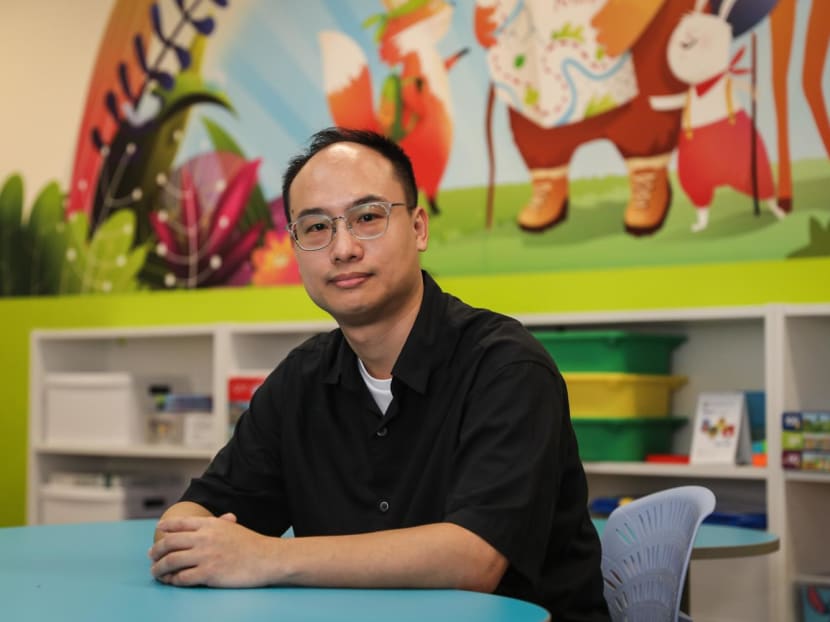 Resources aside, observers said that there has to be a broader shift in the community's mindset so that children with special needs go on to have fulfilling and meaningful lives even after they leave school.
Ms Kwan, the principal, said that access to opportunities after these children leave school remains limited. For example, career paths are narrow, with vocational skills training in special needs schools mostly providing skills in horticulture, hospitality, food and beverage and the retail industries. 
Students also typically start working as early as 19, after completing their time in special education schools.
Notwithstanding the progress in the special needs education sector, Ms Chua the caregiver said that she is "not so confident" about her nephews' and son's abilities to secure a job and live independently in future.
Despite greater awareness in society about the special needs community, the public is still not accepting of them, she said.
"As much as we are promoting awareness for the special needs community, my children have invisible needs that are unseen by the public," she said.
"Being able to understand and to accept (special needs persons) are two different things. The public may be aware and understanding (of special needs people).
"However, to be accepting, we still have a long way to go."