The Big Read in short: What support do young adults with cancer need?
SINGAPORE — The aspiring chef was barely 18 when her world fell apart after being diagnosed with Stage 2 Hodgkin's Lymphoma, a type of cancer that affects the body's germ-fighting immune system, in 2015.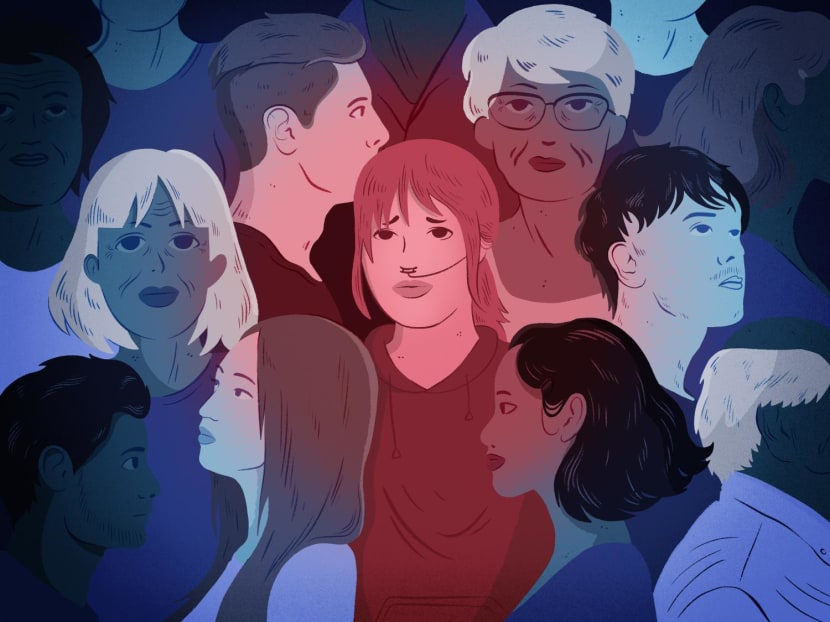 Each week, TODAY's long-running Big Read series delves into the trends and issues that matter. This week, we speak to young people who have fought cancer on the challenges they face. This is a shortened version of the full feature, which can be found here.
In Singapore, age-specific incidence rate of cancer has risen more rapidly among the younger age groups aged below 40 years, compared to the older age groups
Young cancer survivors here say they it is not easy to find emotional support among friends and family while support groups tend to be for older patients
Costs for treatment, medication and hospitalisation can also be a heavy burden on young patients who do not have as much savings as their older counterparts
Some young survivors have started their own support groups for fellow young patients and documented their battles with cancer in hopes of educating, inspiring others
Doctors say that cancer should not be perceived as an old person's disease and point to a correlation between a positive psychological mindset and better overall survival chances 
SINGAPORE — The aspiring chef was barely 18 when her world fell apart after being diagnosed with Stage 2 Hodgkin's Lymphoma, a type of cancer that affects the body's germ-fighting immune system, in 2014.
Devastated, Ms Faridah Ahmad actively sought help from counsellors, psychiatrists, social workers, and support groups to guide her through a particularly difficult time, but found that no one could truly understand what she was going through.
This feeling of loneliness and isolation was a familiar refrain in TODAY's conversations with other young cancer survivors, who said that the problems and experiences they faced were very different from those who were diagnosed in the later stages of their lives.
Instead of working towards major life milestones in the pink of health, young cancer patients must now deal with a curve ball that often leaves them wondering: "Why me?"
WHY THIS MATTERS
Recent studies analysing cancer data in the United States and other industrialised countries have indicated a rise in cases of cancer among people under 50 years old.
According to one study published in the journal JAMA Network Open which analysed more than 500,000 people in the US, cancers diagnosed in patients under 50 increased by an average of 0.28 per cent each year from 2010 to 2019.
In Singapore, between 1988-1992 and 2018-2021, the age-specific incidence rate of cancer has risen more rapidly among the younger age groups aged below 40 years, compared to the older age groups, said a Ministry of Health spokesman in response to TODAY's queries.
This is in line with global trends that have been reported recently, the spokesman noted, adding however that cancer is still more common in older people.
In 2017-2021, about 67 per cent of cancer diagnoses were among patients aged 60 years and above, while less than 6 per cent were among patients aged below 40 years.
Local oncologists meanwhile have observed a rise in younger adult patients seeking treatment in their clinics — particularly for breast cancer, thyroid cancer and lymphomas. 
Many young patients believe that cancer is a disease that usually befalls those who are older, which makes it even harder for them to come to terms with the diagnosis. 
While a cancer diagnosis is often perceived as that — a "death sentence" — medical professionals say that many cancers are treatable and curable, especially with effective treatment in the early stages.  
Dr Esther Chuwa, a senior consultant at Solis Breast Care & Surgery Centre, said it is important for cancer patients not to neglect their emotional well-being as studies have indicated a correlation between a positive psychological mindset and better overall survival.
"An improved psychological and mental state directly impacts compliance with treatments, healthy living, and positive health seeking behaviour through adherence to follow-up checks with their doctors and an overall improved quality of life." 
THE BIG PICTURE
For these young cancer patients, having the support of close friends is crucial, but this is not always possible.
The need to undergo urgent, intensive treatments means that their daily routines are disrupted, with much of their time spent physically recuperating from surgery, radiotherapy or chemotherapy.
Ms Jamie Ng Jin, a 25-year-old fashion designer who was diagnosed with Stage 2 breast cancer last year, said that this affected the type of conversations she could have with her friends.
"Whenever you update them, it's about your treatment that they can't relate to. At that point, you will feel a bit lonely," she said, adding that they no longer had as many common topics to speak about together. 
Thus, many turn to the Internet to find not just medical information, but also comfort and reassurance in the form of a community that could understand them.
Similarly, when Ms Jill Alphonso, 44, was first confronted with the possibility of having to undergo a unilateral mastectomy to remove a cancerous tumour in her left breast, she wanted to find out what her body might look like post-operation.
As it turned out, Ms Alphonso said that it was difficult to find such pictures of women with their faces and their mastectomy scars — especially women in Asia.
That was when the former journalist decided to blaze a trail for others by documenting her recovery journey both in words and in pictures.
"I started taking pictures of myself post-op, and I saw something good there. I saw myself in a different light. I saw a person with a mastectomy scar who was still positive.
"It just sparked this thought that, if other women can clearly see that somebody has come through surgery, has survived and can smile and still be happy, complete and whole in their own body and mind… then surely that's going to help somebody."
Ultimately, her motivation for publicly documenting her battle against cancer stems from a desire to connect with others who are experiencing similar struggles.
When Ms Arathi Devandran was diagnosed with Stage 2A breast cancer last year at the age of 31, she too sought a community with which she could share her troubles and be understood — as the struggles and priorities between older and younger patients can differ very wildly.
"I tried finding a community," she said, "but my surgeons told me that there wasn't anyone because I was too young, and the support groups that they did have were mostly (for) older people," Ms Devandran said.
When Ms Tracy Hoo introduced herself as a 29-year-old at a support group meeting organised by the Breast Cancer Foundation in 2016, she received looks of shock and surprise from her older peers.
She said she "could not relate at all" to the problems that participants brought up during the meeting, like looking after their grandchildren while seeking treatment.
"It made me even sadder and more depressed because then it made me feel like — 'why am I the youngest one, why am I having this thing?'"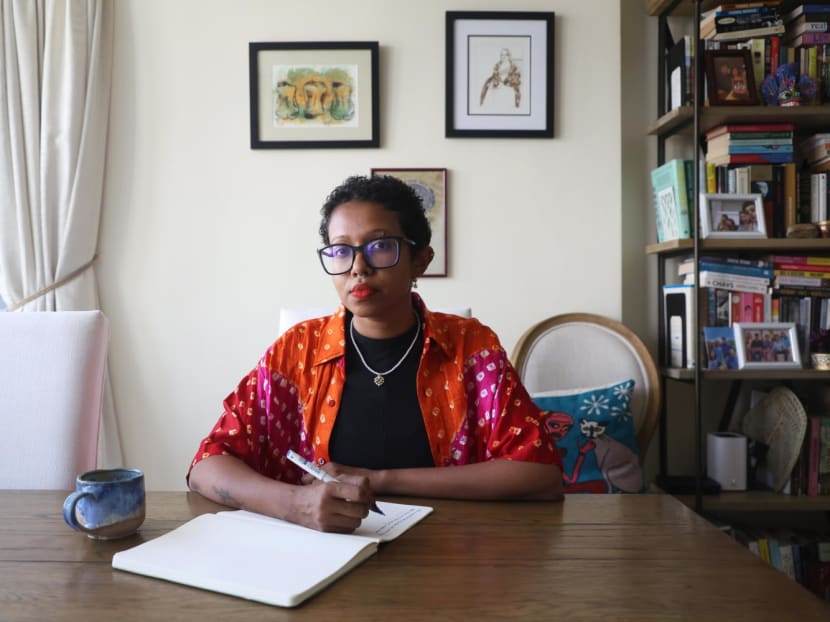 Physical and mental challenges aside, cost concerns can also weigh heavily on young patients who do not have as much savings as their older counterparts. 
While the Singapore Government provides various schemes and subsidies to help alleviate the financial burden of those who are unable to afford cancer treatments, patients still have to bear some of the costs — which can even go up to S$200,000.
THE BOTTOMLINE
The lack of inter-patient peer support is something that cancer specialists and institutions are becoming increasingly aware of.
Recognising that demand, the National Cancer Centre Singapore initiated in 2018 an adolescent and young adult oncology support group that allows young patients "to connect without the fear of stigmatisation".
The National University Cancer Institute, Singapore also has specific cancer support groups targeted at young patients diagnosed with sarcoma, lymphoma and acute leukaemia, which are open to young adult cancer patients or survivors regardless of where they receive treatment. 
While the survival rate for Singaporeans with cancer has improved significantly over the years, the disease is still the leading cause of death in Singapore, making up almost a quarter of all recorded deaths in 2022. 
So what can young adults do to minimise their chances of getting it? 
Regular exercise, alongside wise dietary choices and the maintenance of a healthy body mass index, allows one to reduce their lifetime risk of developing cancers, said Dr Angela Pang, a senior medical oncologist at OncoCare Cancer Centre.
Citing the National Population Health Survey 2019, the MOH spokesman said that while knowledge of screening for breast, cervical and colorectal cancers is high, participation rates for cancer screening can be improved.
The ministry also recommended Singaporeans to discuss with their doctors regarding the need for cancer screening based on their individual risk profile.
Today, nearly nine years after her diagnosis, Ms Faridah has found a new mission in life — to build a career around helping others, especially young people.
The now 26-year-old woman is currently a branch manager trainee at a government agency, while studying part-time for a post-graduate diploma in counselling psychology at the College of Allied Educators.
She told TODAY that she was frustrated at the "standard" advice that her counsellors had offered her while she was undergoing cancer treatment — to take walks in the park and to just do her best — and that she felt there was little attempt to understand her struggles.
Now, Ms Faridah wants to be the counsellor to teenagers and young adults, the professional confidant whom she felt she should have had at her lowest point in life.
"You really need support… the right kind of support," said Ms Faridah, who is currently in remission.
"If not, I don't think a cancer patient can make it, especially at that age."