The Big Read in short: Why cosplay is more than a hobby for its followers
SINGAPORE — An unlikely relationship began to form between Maoru and cosplay when she was in secondary school.
Each week, TODAY's long-running Big Read series delves into the trends and issues that matter. This week, we look at the growing cosplay community here, what it means for its avid followers and how it has grown. This is a shortened version of the full feature,​ which can be found here.
Once seen as a niche hobby, cosplaying has grown in popularity here over the years
The industry has also grown globally, with one research firm projecting the cosplay costume market to grow to US$23 billion by 2030
Some cosplayers here have also been cashing in on the trend, with one such individual telling TODAY she earned a "five-digit" figure from cosplaying part-time last year
Beyond money, cosplay also holds a deeper emotional and psychological significance for many who partake in the activity
However, cosplayers said that although society is now more accepting of them, they still face some issues such as unwelcome attention or physical contact
SINGAPORE — An unlikely relationship began to form between Maoru and cosplay when she was in secondary school.
"(At first), I was actually not a big fan of cosplay," said the 24-year-old graphic designer who initially found it "odd" when two-dimensional characters were translated into real life.
But she started getting "excited" after seeing other enthusiasts dressing up as her favourite characters, and even "jealous" of them for having a group of friends to share an activity with. 
Maoru, who wanted to be identified only by her cosplay stage name, eventually began dabbling in the activity herself at the age of 15, and has not looked back since.
Cosplayers like her portray animated, fictional or sometimes historical characters by using costumes and props.
A portmanteau of costume and play, cosplay has left an indelible mark on Maoru's life.
Besides connecting her with fellow enthusiasts, some of whom have become close friends, cosplaying has made Maoru interact and talk to people more frequently, which has helped her "gain a lot of confidence".
Maoru said that when she was younger, she did not have many strong opinions to share and hence would tend to keep mum during conversations.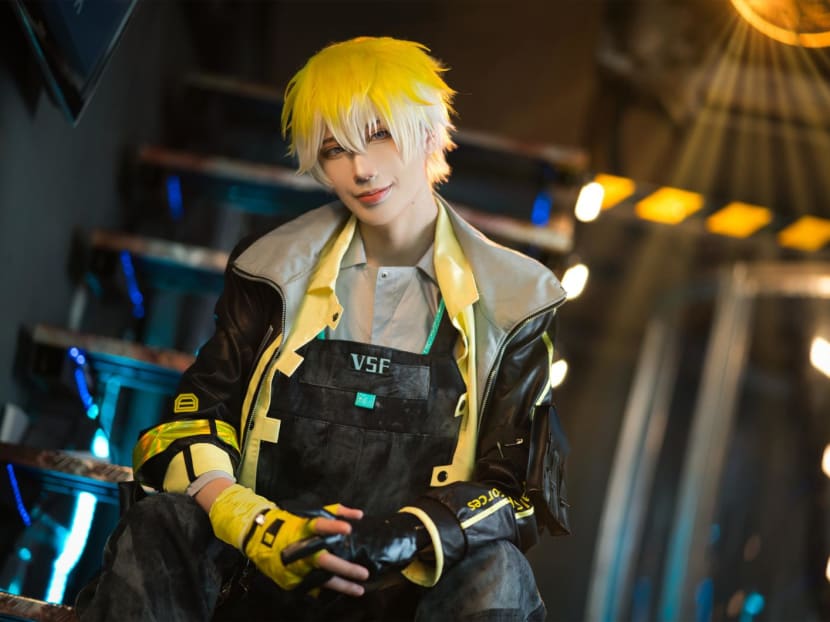 Interacting with more people who share a common interest through cosplay gave her the opportunity and confidence to voice out her thoughts more often.
"I think without this confidence, I wouldn't have been able to get a proper job," she said. "I would just be someone who stays home every day, and don't really dare to talk to people."
WHY IT MATTERS
Mr Kenny Liew, a clinical psychologist from Mind What Matters, said that the cosplay community can be a supportive and encouraging space.
"As such, cosplay can be a space to fulfil fundamental human needs for self-expression and acceptance."
Some cosplayers who spoke to TODAY shared how underneath the wigs, props and costume, cosplaying mean more to them than a leisurely activity:
The activity has provided them with a support network of friends with a common interest
Cosplaying also gives them a safe avenue for self-expression, which has allowed them to discover and come to terms with certain parts of their identity
The hobby also allows some to escape temporarily from reality, which according to mental health experts, can be beneficial if done at the right dosage
Despite these, they also acknowledge that the industry does have its flip side, with some of the problems linked to several persistent misconceptions that the public has towards cosplaying.
The issues include the crossing of personal boundaries, safety and privacy concerns of cosplayers, and its sexualisation.
THE BIG PICTURE
While comprehensive data on the overall size of the global cosplay industry is scarce, some figures and indicators point to a growing market, both here and overseas.
Three gatherings here deemed as highlights of the cosplay calendar all reported an increase of at least 20 per cent in visitorship in last year, compared to the last time they were held in 2019
For example, one of the events, Anime Festival Asia, saw its visitorship increase to 145,000 last year, up from 123,000 in 2019 and 85,000 in 2013. About 30 per cent of visitors in 2022 were from abroad
A market research report published last February estimated the global cosplay costume market size in 2020 to be around US$4.7 billion. It is projected to grow further to US$23 billion by 2030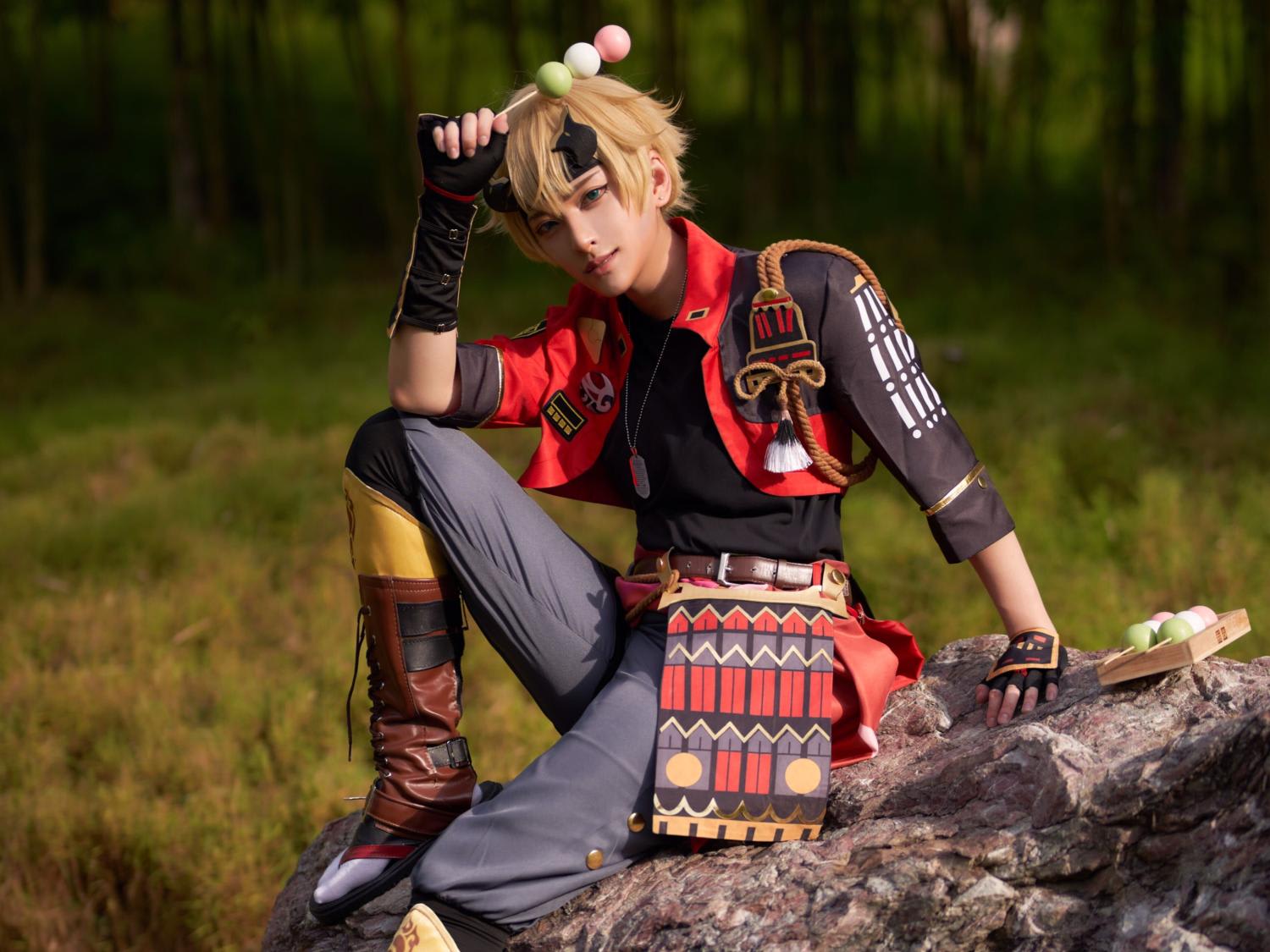 Cosplayers, too, are cashing in on what started as a recreational pursuit for them.
Some like a 25-year-old, who goes by the moniker Yosuke Sora, told TODAY she earned a "mid-range, five-figure" revenue last year from cosplay.
The bulk of the earnings came from campaign deals with major brands. She has a full-time job which she declined to reveal.
Other top international names have also reported million-dollar annual earnings, or monthly revenue that reach five figures.
Such rich rewards are, however, the exception rather than the rule, said Mr Tan Zhao Han, director at cosplay talent agency firm Geist Productions, which manages Yosuke and over a dozen other cosplayers based in Singapore and overseas.
THE BOTTOMLINE
While cosplayers find joy and comfort in their hobby, they also acknowledge that there still remain issues in the industry to be addressed.
One is the sexualisation of cosplay, especially when it involves female participants.
Cosplayers said that some individuals, especially those ignorant of or new to the subculture, have the erroneous view that "cosplay equals consent".
Besides feeling that they are entitled to see cosplayers' revealing photos as and when they like it, some participants at a cosplay convention may think that they are equally entitled to manhandle the costume wearers.
Unwelcome physical contact aside, there are also those who attempt to dig up cosplayers' real identities or persistently send messages to ask intrusive questions, which is why many cosplayers are reluctant to share their real names in media interviews.
Still, other cosplayers point to how minors who join the subculture lack "self-preservation", putting on outfits inappropriate for their age and asking for "borderline inappropriate" photos with other cosplayers.
Despite such issues, cosplayers who spoke to TODAY generally agreed that the community has come a long way from the past.
For one thing, opposition or apprehensiveness from among some family members and close friends has begun to melt away as the cosplayers persevere with their hobby.
Acceptance from the public have also grown over the years, some cosplayers opined.
And as long as they still find characters they like enough to emulate, these cosplayers told TODAY that they do not have any intention to take off their wigs and fancy costumes anytime soon, and leave the fraternity that they have grown up with and love.
"I don't have a timeline (to stop). I have friends who are almost 40 and are still cosplaying," said Maoru.
"Cosplay welcomes people from different age groups and all walks of life."