The Big Read: At your service — or perhaps not, as manpower crunch worsens for hotels and restaurants
SINGAPORE — After forking out more than S$2,000 for a three-night staycation at Amara Sanctuary Resort Sentosa in November last year, Ms Wendy Chong and her family were told that their room was not ready when they arrived at the scheduled check-in time. 
Since the pandemic started, border restrictions have worsened the longstanding manpower crunch in the hotel and F&B sectors
Customers say they are experiencing a drop in service quality, even though they acknowledge the challenges faced by the businesses
Industry players, too, admit that they struggle to upkeep the quality of service, as there simply aren't enough warm bodies. 
Some hotels and restaurants have tried to mitigate the impact by accelerating digitalisation and the adoption of technology but there are limitations 
Experts say that even if border restrictions ease in the coming months, any inflow of foreign labour that could ease the crunch will likely be gradual and intermittent
SINGAPORE — After forking out more than S$2,000 for a three-night staycation at Amara Sanctuary Resort Sentosa in November last year, Ms Wendy Chong and her family were told that their room was not ready when they arrived at the scheduled check-in time. 
They were asked to wait at a restaurant that was a 10-minute walk away, where they were served only water. 
"The counter staff weren't apologetic," said the 55-year-old assistant manager at a logistics firm, who was on staycation with her husband and two daughters, aged 12 and 16. "It didn't bother them that they were checking us in later and it seemed like it happens very frequently." 
Their room was finally ready at about 5pm, close to two hours after her check-in time.
But when they entered their room, they found that the television and safe were not working, and the hotel's technicians were unable to fix them.
After her stay at the resort, Ms Chong left a bad review on its Facebook page. An Amara staff member commented on her post that her feedback had been shared with the team.
Yet, Ms Chong said she continued to see negative reviews from other guests who had experienced similar delays when checking in.
"If you (the hotel) cannot cope with the amount of guests then don't accept the bookings because you don't have enough staff," she said.
The Covid-19 pandemic, which has affected Singapore for two years and counting, has upended lives and livelihoods across the globe. In Singapore, the crisis has also severely disrupted the manpower supply in a country heavily dependent on imported labour in some industries — including in the labour intensive hotel and F&B sectors, which were already facing a manpower crunch before the pandemic struck.
As a result, customers say they are experiencing a drop in service quality, even though they acknowledge the challenges faced by the businesses. Industry players, too, admit that they struggle to upkeep the quality of service, as there simply aren't enough warm bodies. 
As much as we try to understand and empathise that they are understaffed, it does to a certain degree spoil the dining experience.

Mr Lee ZJ, a 26-year-old customer
With few tourists coming to Singapore due to travel restrictions, hotels have turned to relying on domestic demand for staycations and dining as their primary source of revenue. 
To boost domestic tourism, the Singapore Tourism Board in December 2020 gave S$100 worth of SingapoRediscovers vouchers that could be used for local hotel stays, attractions tickets and tours.
Soon after the vouchers were distributed, several hotels made the news after long queues formed at their check-in counters, with some guests saying they had to wait several hours until their rooms were ready.
One such guest, who wanted to be known only as Ms Goh, said that she had to queue outside the Grand Park City Hall hotel in March last year for 1.5 hours before she could check in.
The 30-year-old marketing professional said that the hotel staff seemed disorganised and some guests who arrived later than her were given their rooms first.
"One of the chefs from their restaurants had to come out to offer us drinks because they were so understaffed," she told TODAY.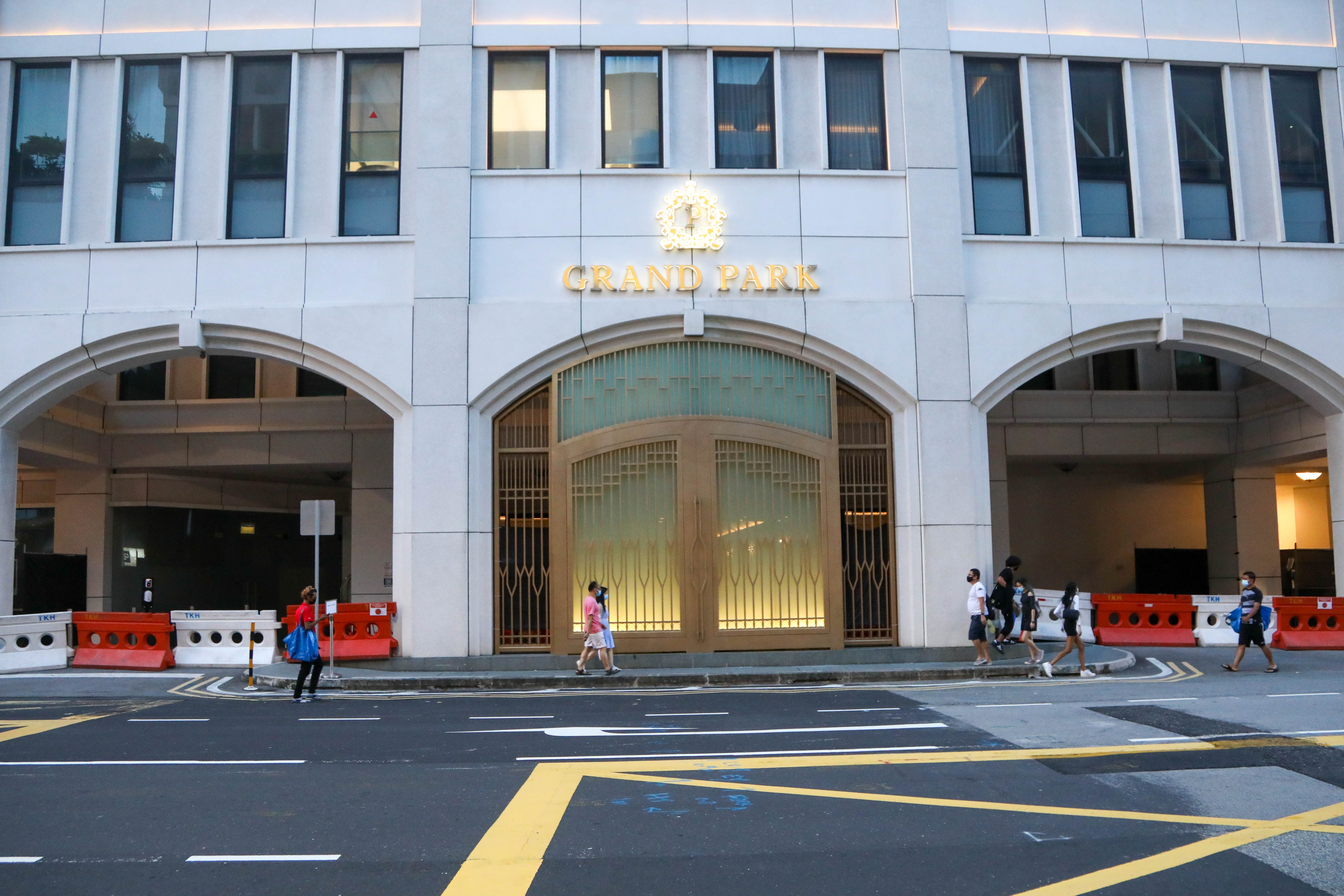 When she eventually got to her room, she said that there were watermarks and stains in the bathroom. There was a note saying that the hotel was in the midst of cleaning up the marks. 
"Basically, the room didn't really feel ready for new guests," she said.
At breakfast the next morning, there was also a long wait before her food and drink were served.  "Honestly the entire time (my boyfriend and I) were so sick of the standard of the place and just wanted to go home," she said. 
Ms Goh said the hotel offered her a free meal for two at their restaurant after she posted a negative review online, but she declined it because she did not write the review to get compensated.
Hotels here are not the only ones who are coming up short of late when it comes to service quality. 
Over at a steamboat and barbeque buffet restaurant in Toa Payoh, a customer, Mr Lee ZJ, noticed that servers seemed to be struggling to keep up with orders after it had to close its self-service buffet line to comply with Covid-19 regulations.
The servers had to take orders from customers and serve them to their tables personally, on top of clearing the tables, said Mr Lee, 26, a director at an automation firm.
Whenever he wanted to order food or get his water topped up, he would have to wait five minutes to get the attention of servers.
"As much as we try to understand and empathise that they are understaffed, it does to a certain degree spoil the dining experience," Mr Lee said. 
AS MANPOWER SHRINKS, CUSTOMER SATISFACTION FALLS
According to data from the Ministry of Manpower (MOM), the number of people employed here in the accommodation and F&B services fell by 24,600 to 247,100 between end-December 2019 and end-December 2020 amid the pandemic. 
This was the first annual contraction in employment for the combined sector since at least 2009 when the national standard for classifying industries was updated.
MOM said in its labour market report for the second quarter of 2020 that accommodation and F&B services were among sectors hardest hit by the pandemic.
Latest MOM data showed that in the first three quarters of last year, employment in the accommodation and F&B services fell further by 7,500 to 239,600. 
The shrinking manpower has coincided with a drop in customer satisfaction levels in some surveys.
For example, a survey of 2,600 Singaporeans and permanent residents conducted between July and September last year found that customers of cafes and coffee houses were markedly less satisfied and loyal compared with the year before.
The annual survey by the Singapore Management University found that the F&B sector as a whole had scored badly in staff service quality.
The survey said there was a "notable decline in how (cafe takeaway customers) rated various attributes such as beverage quality and staff proactiveness". It added that when it comes to cafes' in-store ordering process, takeaway customers rated this "relatively poorly".
Other "pain points" for customers include "service attributes relating to staff service quality". These relate to how prompt, as well as how approachable and personable the service was, the survey said.   
Complaints lodged with the Consumers Association of Singapore (Case) against hotels and restaurants have also risen sharply since the pandemic. Nevertheless, majority of these had to do with postponements and cancellations of hotel stays or wedding banquets.  
Between 2019 and 2020, complaints against hotels received by Case almost doubled from 116 to 219. This dropped to 169 last year, which was still almost 46 per cent higher than in 2019.
For restaurants, the number of complaints received by Case against restaurants more than tripled from 32 in 2019 to 115 in 2020, before dropping to 95 in 2021. 
The most frequent complaints in 2019 and 2020 pertained to food quality and various charges, while the majority of complaints in 2021 had to do with customers seeking refund of deposits for cancelled wedding banquets or events due to Covid-19 restrictions.
INDUSTRY CALLS FOR UNDERSTANDING 
Industry players interviewed sought customers' understanding as they grapple with the labour deficit. 
Mr Anuj Sharma, area director of operations for Singapore, Malaysia and Maldives at Marriott International, said that despite redeploying staff members from other departments within its hotels, its F&B, front office and housekeeping departments were stretched thin during peak periods.
"If not to a large degree, the shortage in manpower definitely had an impact on our overall luxury offerings and guests' experience," said Mr Sharma. Marriott International manages several hotels in Singapore, including the JW Marriott Hotel South Beach, The St Regis Singapore and The Ritz-Carlton, Millenia Singapore. 
Replying to TODAY's queries, a spokesperson for the Grand Park City Hall responded to Ms Goh's feedback. The spokesperson said the note in the room was meant to explain to guests that the bathroom had been thoroughly cleaned and sanitised, even though there were watermarks on the surfaces because of the materials used.
The spokesperson added that the hotel has improved its operational procedures such as staggering check-in timings as well as offering light refreshments and children's activities in its waiting lounge.
"We are regretful for the experience our guest has had during her staycation and have tried to make it right," she said. "We take our guest feedback very seriously and have taken her feedback onboard."
Meanwhile, an Amara Sanctuary Resort Sentosa spokesperson said in response to TODAY's queries on Ms Chong's experience that the resort constantly reviews its processes to ensure a "seamless and safe stay" for all its guests.
"We seek our guests' understanding that while we try our best to provide the highest level of service possible, we acknowledge there may be instances where we fall short of expectations due to these challenges," the spokesperson said. 
While our industry is thankful for the local support, the high turnover of hotel rooms from staycations posed challenges for hotel operations, especially during peak seasons like festive or school holidays.

Singapore Hotel Association executive director Margaret Heng
Ms Margaret Heng, executive director of the Singapore Hotel Association, told TODAY that manpower challenges has been a prevalent issue for the hospitality sector long before the pandemic.
This partly stems from the Government's efforts in recent years to reduce Singapore's overall reliance on — or addiction to, as some say — low-cost foreign labour, by increasing the foreign worker levy and introducing measures to encourage industries to raise productivity. At the same time, getting more Singaporeans to work in the hospitality industry remains an uphill task since the work is associated with low pay and long hours.
The border restrictions amid the pandemic have only made it even harder for hotels to recruit foreign workers.
"While our industry is thankful for the local support, the high turnover of hotel rooms from staycations posed challenges for hotel operations, especially during peak seasons like festive or school holidays," said Ms Heng.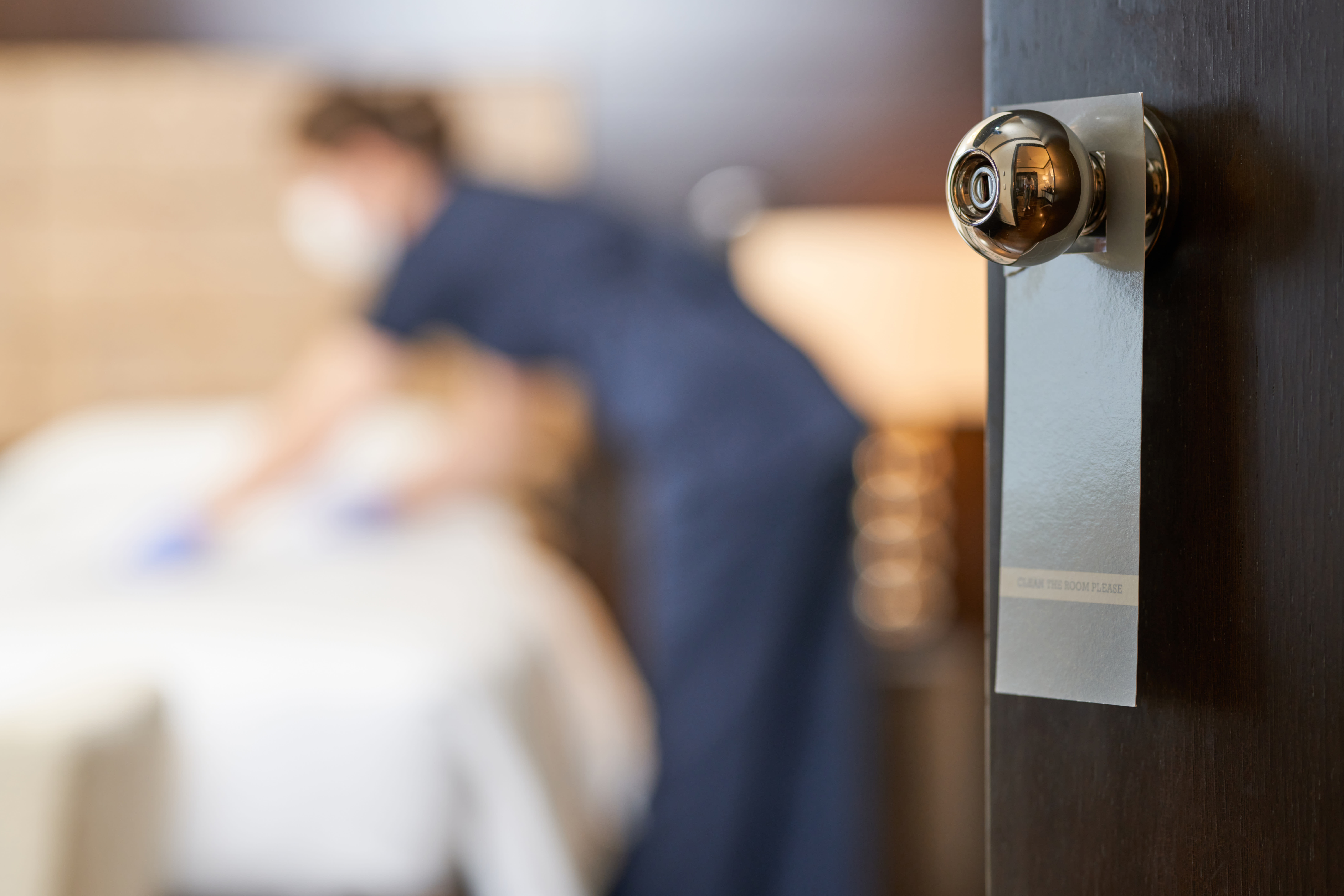 The F&B industry — which relies heavily on labour from neighbouring countries such as Malaysia — also faces about a 20 to 30 per cent manpower gap, said a spokesperson for the Restaurant Association of Singapore.
"Of course, the longer waits in queues to get into the restaurant, and in some instances, a slightly longer wait at the table for the food to arrive has resulted in some customer service issues, but credit must be given to the majority of the diners who have been more patient and understanding," said the spokesperson.
Case president Melvin Yong told TODAY that during peak periods, the onus should be on the hotel to plan and allocate their manpower to ensure a smooth and pleasant experience for customers.
"If there are any service lapses, hotels should offer some form of service recovery, such as vouchers, discounts, free drink at the lounge, to make up to their customers, as some hotels had done," said Mr Yong, who is also a Member of Parliament and assistant secretary-general of the National Trades Union Congress (NTUC).
Housekeeping is the most challenging area, as we are finding it difficult to recruit locally for this position and have difficulty in recruiting foreign workers at the moment.

Mr Brendan Daly, general manager for Yotel Singapore hotel at Orchard Road
'STAFF STRETCHED THIN'
Hotels and F&B businesses told TODAY that the main reason for the worsening manpower crunch is because many of their foreign workers decided to return home and not renew their work permits, after having been unable to visit their families for two years. 
Mr Brendan Daly, general manager for Yotel Singapore hotel at Orchard Road, said that the hotel has vacancies in all of its operations departments including in housekeeping, front office, engineering as well as at its bar and restaurant Komyuniti.
"Housekeeping is the most challenging area, as we are finding it difficult to recruit locally for this position and have difficulty in recruiting foreign workers at the moment," said Mr Daly, adding that wait staff for Komyuniti has been the second most challenging role to fill.
While the hotel has had busy periods where staff members were overwhelmed with work, Mr Daly said that it has been fortunate to have a group of long-term guests from Malaysia who require less frequent room servicing compared to short-term guests.
Mr Sharma, the director at Marriott International, said that the group's hotels in Singapore often operate with many contract and part-time staff, who are usually from neighbouring countries.
With the travel restrictions, the group has had difficulty getting these workers back into Singapore. Its hotels' housekeeping and F&B departments have been particularly hit, Mr Sharma said.
The group's hotels have also been struggling to keep pace with the fast-changing Covid-19 rules on dining-in at restaurants, he added. He cited how during the circuit breaker in April to June 2020, its restaurants were operating with a skeleton crew.
When the rules changed to allow dine-in, it had to set up a new system that required much more manpower and it was "not the easiest task" to hire skilled service staff on short notice, he said. 
And when buffets were reintroduced, the group could only offer one meal period a day before gradually increasing the number of timings as more manpower came on board, Mr Sharma said.
Self-service buffets are currently still banned in Singapore to curb the spread of Covid-19 among diners and staff. 
Buffets were allowed to resume in mid-2021 but servers must dish out the food items for diners, who are not allowed to help themselves to the food. 
The restriction led to popular buffet restaurant chain Seoul Garden overhauling its business model in August last year and operating with an a la carte menu.
Now, it is facing another crisis after some foreign employees returned home, mainly to Malaysia, to visit their families when the Vaccinated Travel Lanes began opening up over the past months.
Seoul Garden Group now has about 160 employees across its 16 outlets, down from nearly 200 employees before the pandemic. Its chief development officer Garry Lam, 53, said the group currently has about 60 per cent of the manpower it needs.
"A lot of F&B players are facing the same issue, they can only depend on the local workforce. So what they can do is poach employees from other establishments," he said. 
Currently, the restaurant's office staff have had to help out with frontline service when necessary, he added. 
At fast-food restaurant Pink Fish, area manager Lau Haoyan, 39, said that the restaurant has been trying to hire one or two more full-time workers over the past two years. Six employees now run the operations at the restaurant at Raffles Place, three of whom are part-time staff.
Mr Lau said that the team size is still manageable, so long as he helps out whenever an employee cannot show up for work.
While the restaurant used to rely on younger workers, it had to turn to older workers during the pandemic to plug the manpower gap. 
As a result, Mr Lau said he had to make changes to the working culture to cater to his older employees. 
The older workers in the restaurant mainly assist in different roles rather than take on responsibilities on their own so they do not feel overloaded, he said. Tasks also have to be spelled out more clearly for this group of workers, compared with the younger ones.
Mr Lau added: "I guess it's the industry itself, there are long hours and it's tiring. And with Covid-19, somehow people don't want to work in a job where they have to interact more with people and risk getting affected."
ADAPTING TO THE CRUNCH
Before the pandemic, many hotels had already started to address the perennial manpower shortage through the use of technology. This has been greatly accelerated by Covid-19.
Ms Heng, the executive director of SHA, said that over the past two years, many of its 160 member hotels have embraced technology to offer contactless hospitality services, such as self-service check-in counters and robots that can deliver food to rooms.
At Marriott International's hotels, the group has expanded the use of its mobile application which allows guests to bypass the front desk and access their rooms using their smartphones.
Since it opened in 2017, Yotel — which bills itself as a technology-led brand — has had self-service check-in kiosks and concierge robots at its hotel in Orchard.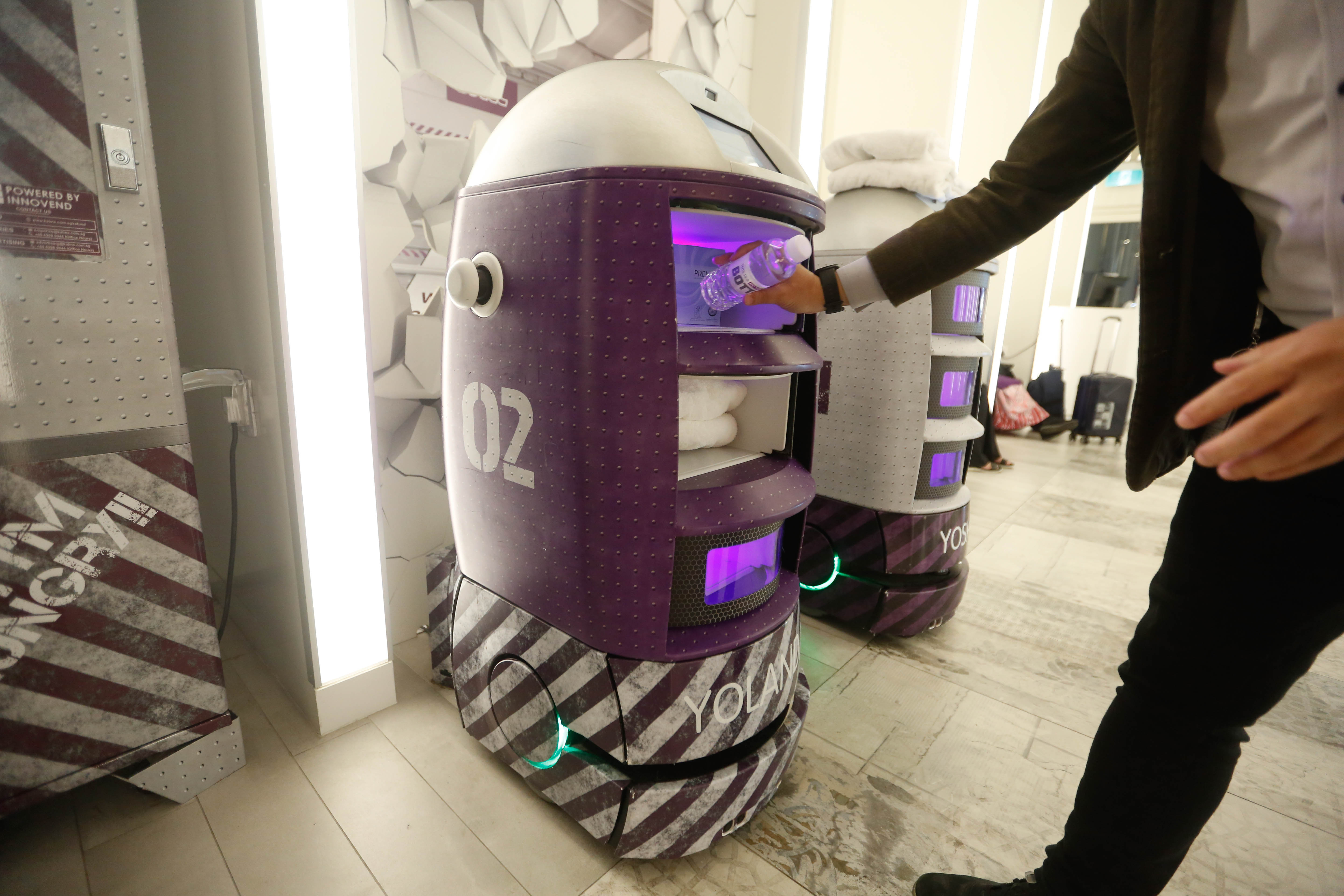 Mr Daly, its general manager, said that this has benefitted the hotel, especially in the early stages of the pandemic when many hotels were scrambling to find ways of reducing contact among hotel guests and staff.
A sticking point that remains for hotels, however, is adjusting to the pattern of staycationers. Hotels say that unlike regular tourists, people on staycations stay for short periods and tend to check in at the earliest possible time but leave as late as possible.
Hospitality experts said that this is likely why hotels are experiencing a bottleneck in getting the rooms cleaned and disinfected for the next group of guests.
Ngee Ann Polytechnic senior tourism lecturer Michael Chiam said that hotels can train their staff from other departments to help out in housekeeping during peak periods. 
"Outsourcing could be another consideration but this is usually used as a last resort," he said. This is because it is difficult to get contract staff to consistently deliver the same standard of service.
Mr Chew Kian Beng, who chairs the Temasek Polytechnic's diploma in hospitality and tourism management course, suggested that hotels work with schools to take in more students for work attachments.
Mr Christopher Khoo, managing director of consulting firm MasterConsult Services, said that some solutions could include having staggered check-in times and offering guests drinks or access to facilities while they are waiting for their rooms.
However, he noted that he would attribute any decline in service quality in the past two years to the constantly changing protocols that the authorities have put in place during the different stages of the pandemic, some of which have been "pretty onerous".
Like their hotel counterparts, restaurant operators have also, over the past years, been adopting a variety of electronic systems to cope with the labour crunch, such as e-menus and pagers that buzz when orders are ready.
Pink Fish's Mr Lau said that when the restaurant first opened in 2019, it already had plans for a QR-code system for customers to order at their table with their phones. 
The restaurant eventually installed it during the pandemic to minimise queuing.
Seoul Garden Group also accelerated its digitalisation road map when the pandemic struck, bringing forward some plans such as implementing a tablet ordering system.
But some ideas that the group tried, such as having robot servers, did not work out that well. "They are not able to have any engagement or interaction with customers, which can be quite difficult or challenging, especially when our menu is quite big," said Mr Lam, Seoul Garden Group's chief development officer.  
Since 2005, the group has also been hiring more people with disabilities. This has helped with the manpower crunch as they are often hardworking and focused, yet do not tend to job hop as much. Mr Lam added that the group has been upgrading its back-of-house operations, and now has several smart kitchen appliances that automate the food preparation process and alert when certain ingredients are running short.
The group has also been training its staff and redesigning their roles to operate with the new tools.
One restaurant which has managed to do more with less is Bismillah Biryani, which has only 24 people — including management staff — to run its factory, warehouse and three restaurants.
In fact, the founder of the Michelin Bib Gourmand restaurant, Mr Arif Salahuddin, said that while it is not planning to dismiss any workers, it will not be looking for a replacement if any of them leaves. 
In 2019, Bismillah Biryani decided to open a central kitchen factory to cut down the staff required to prepare food at its outlets.
Mr Arif, 60, said the company poured in almost S$100,000 in new equipment, such as large rotary and combination ovens, which can prepare food on a large scale.
The approach has paid off: At the start of the pandemic, Bismillah Biryani had 30 employees before several left to return home to Malaysia or India. Yet, many of the factory staff now often end their work early because the factory ovens have made the food preparation much more efficient.
The company is now thinking of shifting to a four-day work week for its factory employees, Mr Arif said.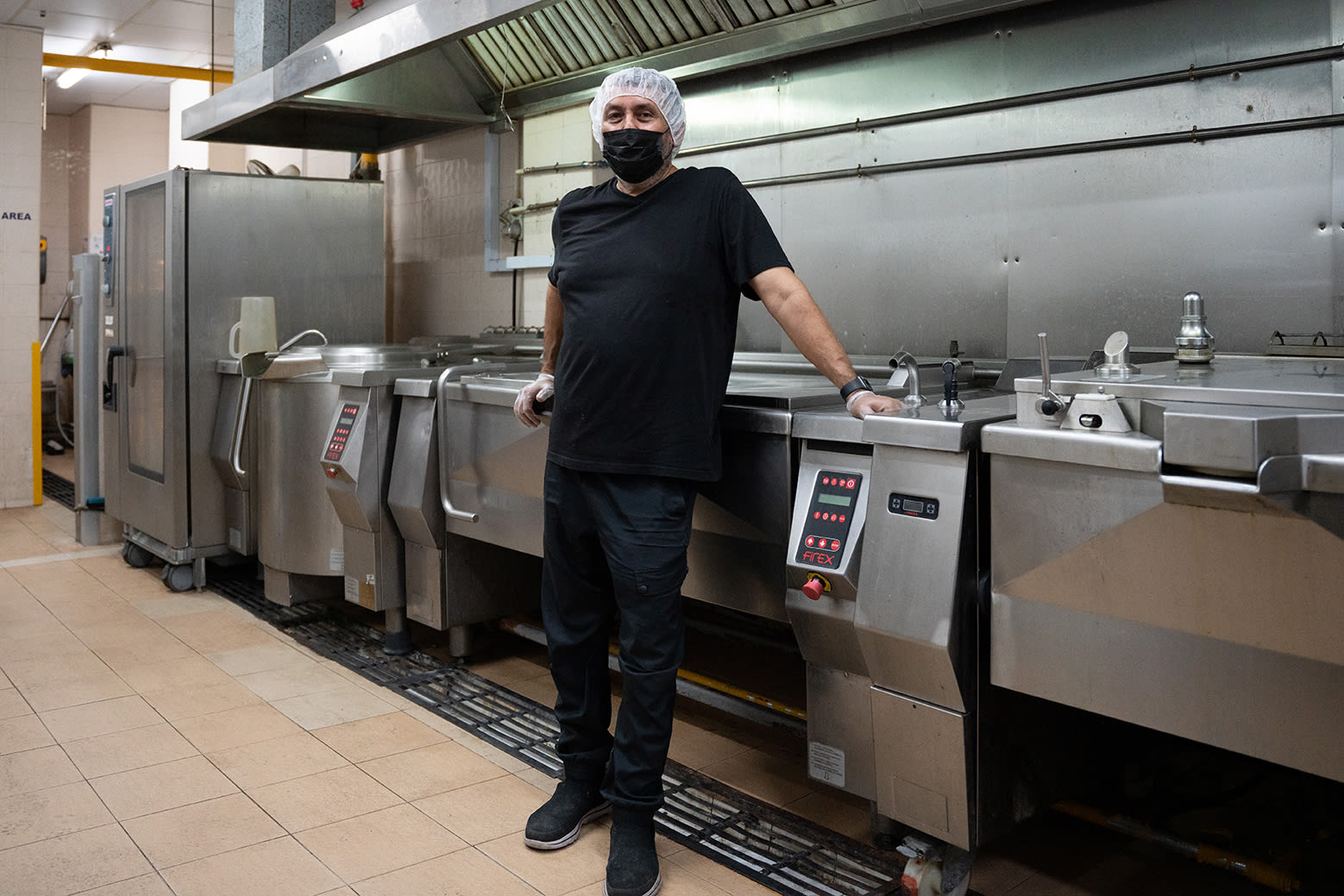 THE ROAD AHEAD 
Looking ahead, Mr Arif said that Bismillah Biryani is looking to expand its offering of frozen or chilled food options that customers can get delivered in bulk, in order to save on food delivery costs.
Mr Lam, meanwhile, said Seoul Garden Group intends to continue trying to hire more workers and has partnered with NTUC's Employment and Employability Institute to see how it can ramp up its recruitment and training opportunities for new hires.
With border restrictions gradually easing around the world, some hotels have begun preparing to welcome tourists back.
Yotel's Mr Daly, however, said that if it is unable to resolve their manpower challenges before borders open to more international travellers, the hotel's "worst-case scenario" would be to leave some rooms unsold. 
Economists told TODAY that it is hard to predict when the manpower shortage in the hospitality and F&B sectors will ease, given that border restrictions were recently tightened again in response to the Omicron variant of Covid-19.
Labour economist Walter Theseira, an associate professor of economics at the Singapore University of Social Sciences, expects the manpower situation to get worse in the near term for these sectors, in terms of hiring locals even as overseas sources remain restricted. 
"As the economy recovers, it will be easier for workers to get jobs in other sectors, which… tend to be more attractive because of better pay, career prospects, or prestige," said Assoc Prof Theseira.
Despite much discussion over possibly reducing the reliance on lower-wage foreign labour in Singapore during the early part of the pandemic, Assoc Prof Theseira noted that source countries would be keen to "facilitate such labour movements" given the economic damage they have suffered due to the sharp reduction in remittances and labour flows. 
However, the flow of foreign labour back to Singapore may not be a smooth one amid the uncertainty posed by the pandemic, said Dr Kelvin Seah, a senior economics lecturer at the National University of Singapore. He noted that entry restrictions for foreign workers from a particular source country could be tightened in the event of a surge in Covid-19 cases there. 
DBS senior economist Irvin Seah said that even if the global Covid-19 situation improves, it is likely that the Singapore Government will grant approvals to foreign workers in a gradual manner, instead of opening the floodgates. 
This would mean customers having to get used to the quality of service they are experiencing now, unless — and until — hotels and restaurants rethink their operations and find ways to overcome the manpower crunch.