Breaking new ground in education
Researchers at the National Institute of Education, Nanyang Technological University, Singapore (NIE NTU, Singapore) are transforming how we teach and learn with new educational technologies.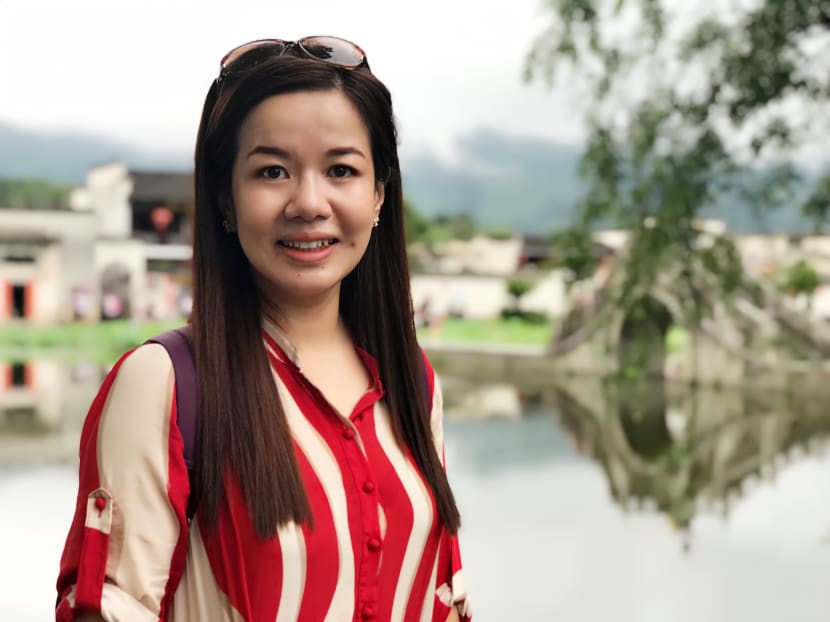 Researchers at the National Institute of Education, Nanyang Technological University, Singapore (NIE NTU, Singapore) are transforming how we teach and learn with new educational technologies. 
Technological advancements have transformed what and how we teach and learn. One of the most exciting developments in the field involves the use of artificial intelligence (AI), said Associate Professor Chen Wenli from the Learning Sciences and Assessment Academic Group (LSA AG) at the National Institute of Education, Nanyang Technological University, Singapore (NIE NTU, Singapore).
"AI technologies such as predictive analytics, machine learning and deep learning have majorly transformed teaching and learning, and AI will continue to disrupt job markets," said Assoc Prof Chen, who is also a researcher at the forefront of educational technology (edtech).
The rising prominence of AI is backed by statistics: The Future of Jobs Report 2018 reported that AI is one of four drivers of change that will dominate the period between 2018 and 2022. Equipping oneself with qualifications in edtech is therefore a smart decision. These certifications would help not only those looking to build careers in learning and development but also professionals already in this field who are keen on building their expertise.
THE FUTURE IS DIGITAL
According to Assoc Prof Chen, there are many exciting developments in the field of educational technology, especially in the areas of learning analytics and AI for education.
"AI does not replace teachers, but augments their role, allowing them to concentrate on higher-order thinking, problem-solving and 21st century competencies. AI plays an important role in realising the promise of personalised learning by tailoring the delivery, content and pace of learning to the specific needs of each learner."
As technology continues to disrupt the job market and the need to reskill the workforce towards human-machine collaboration grows, institutions like NIE equip working professionals with the digital competencies and research capabilities needed to explore and harness the potential of new technologies, particularly in education.
FINDING THE RIGHT KNOWLEDGE PARTNER
As a globally recognised institution, NIE offers deeply relevant learning opportunities in fast-growing areas such as AI in education and the digital transformation of teaching and learning.
Besides offering a wide spectrum of higher degree programmes, NIE also has qualified and accomplished faculty members like Assoc Prof Chen, who is herself a graduate of NTU's Doctor of Philosophy (PhD) programme. Besides her specialisation in AI for education, Assoc Prof Chen also conducts research in computer-supported collaborative learning, learning analytics and mobile learning. She has published two books and over 70 papers on international peer-reviewed journals.
Said Assoc Prof Chen: "NIE helps students make connections between seemingly disparate concepts and social phenomena, thus creating a good balance between theory and practice. My advice to prospective doctoral students is to be prepared to go into a specific research topic for at least a decade, not just for the period of the doctoral study. An ideal research student in educational technology should always be passionate, enthusiastic and innovative."
A FULFILLING CAREER SWITCH
Prior to garnering research and teaching awards as an NIE faculty member, Assoc Prof Chen won journalistic accolades at a prominent international news agency. Although it was not an easy decision to transition into academia, she shared that her passion for reading, writing and interacting with people remains unchanged over the years.
"There is no big difference between writing a news article and writing an academic paper," she explained. "It is all about keeping the audience in mind, collecting evidence and finding a better way to explain things." As an academic, Assoc Prof Chen finds it rewarding to generate new knowledge that can impact the way people teach and learn, and pass down this knowledge to her students.
She chose NIE because of its reputation of being a world-class institute within a prestigious research university. The school offers rigorous graduate education in the form of master's and doctoral programmes for local and international students. "NIE is an excellent place for working and learning. I enjoy the greenery on the campus, have caring colleagues who inspire one another and students from various backgrounds whom I enjoy interacting with," she shared.
Assoc Prof Chen added that her current doctoral students' perspectives on learning and education have helped broaden her knowledge and inspire her future research. "I believe a professor's success largely depends on students' success. At NIE, we inspire higher degree students to discover the sheer joy of learning and to achieve personal growth. Everyone sets high expectations for everyone else, and this encourages everyone to always work at their best level."
STAYING GROUNDED AT NEW HEIGHTS
Since joining the school as a teaching staff 14 years ago, Assoc Prof Chen has led several national-scale research projects, received numerous awards and spoken as the keynote speaker at some 15 international conferences.
In her most recent project, Assoc Prof Chen and her team developed AppleTree (Assessing Processes and Products for Learning by Tracking and Reporting Efficacy and Effectiveness of Collaborative Idea Improvement), a set of learning technologies. These technologies enhance collaborative argumentation, a process through which students make claims and use evidence-based reasoning to support them.
By gathering and displaying real-time analytics and feedback on learning, AppleTree allows teachers to adjust or improvise their teaching and thereby closing students' learning gaps. This helps students to not only acquire a deeper understanding of content but also cultivate 21st century competencies like communication and collaboration skills as well as critical and inventive thinking. Piloted by six schools, AppleTree has won Assoc Prof Chen and her team two awards at international conferences.
Despite all this, it is a simple moment that reminds Assoc Prof Chen of why she finds her work rewarding. At the end of a two-year-long iterative cycle of design-based intervention research with a Primary Six class, her team was about to leave when the students lined up to give the researchers snacks and a handmade card to thank them for helping them learn better with the team's technologies.
"I was almost in tears. That is the most fulfilling moment I have had in my professional life, and I remember it vividly even after 10 years," recounted Assoc Prof Chen. She added: "This profession is fulfilling because I am able to contribute to the society with my expertise. I help students to improve their learning and schools to enhance their teaching. I also add to the world knowledge base with my pedagogical and technological innovations."
NIE's August 2021 intake application is now open. To learn more or apply, visit nie.edu.sg/aug2021.