WHEN TECHNOLOGY, HUMANS AND THE EARTH MERGE
Through a 360-degree video, cyborg artist Moon Ribas shows us how she lives (and feels) with seismic sensors implanted in her feet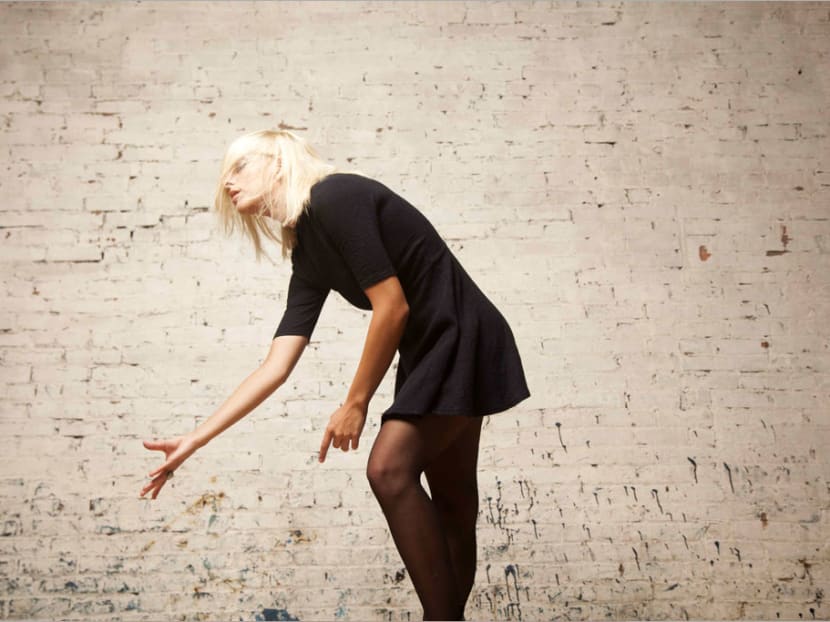 Like it or loathe it, the lines between human and machine are growing increasingly blurred. With the uptake of artificial intelligence systems, chat bots, machine-learning software, and now, humans electing to become cyborgs, the future has arrived.
While the concept of cyborgism – defined by The Cyborg Foundation as the different types of relationships between technology and organisms – sounds far-fetched, elective cyborgs are already living among us. These individuals who have chosen to fuse with technology to enhance their natural senses represent the next frontier for mankind.
Co-creator of The Cyborg Foundation Moon Ribas literally feels the earth move beneath her feet.
The Spanish avant garde artist, 32, has implanted sensors in her feet to allow her to feel the planet's seismic activity (such as earthquakes and tsunamis) and use the vibrations to express herself through dance.
"Every time there is an earthquake anywhere in the world, I feel a vibration in my body," said Ms Ribas. "I wanted to be united with the natural movement of the earth, and I knew that technology would help me to do that."
A FUTURE REALITY
This heightened form of expression and communication hasn't gone unnoticed by forward-thinking companies like media planning agency PHD and Vostok VR, an award-winning virtual reality (VR) film production company founded by tech entrepreneur Vitaliy Nechaev.
PHD and Vostok VR recently collaborated with Ms Ribas in a video project to showcase her implanted sensors when she was in Singapore for the 2017 Spikes Festival of Creativity.
Said Mr Nicholas Short, regional marketing specialist with PHD: "Thirty years ago, it was getting a PC in your home; 10 years ago, it was putting a smartphone in your pocket. Today, it's putting a smart device in your body. It is only a matter of time before we begin to see the development and adoption of technologies as extensions of the body. Once this happens, we all become cyborgs to some degree."
PHD's thought-leadership publication, 'Merge | The closing gap between technology and us' focuses precisely on the ways humanity is being reshaped by the exponential advancement of technology.
BEHIND THE SCENES WITH MOON
A concept better absorbed visually, the video collaboration between PHD and Vostok VR uses 360-degree video and VR technologies to show how Ms Ribas' cyborg implants enhance human communication.
The interview was filmed using a single camera from one side, then stitched in a panorama with her earth-triggered dance from the other, along with infographics and visuals. The end result is an immersive experience where the viewer is "surrounded" by Ms Ribas' presence.
The theatre-like setting also allowed the viewer (without implants or VR equipment) to experience – by moving around the screen – the tectonic shifts that affect the performance; minor quakes setting off small dance movements, larger ones creating more dramatic movements.
"By using VR/360 technologies, the viewer is able to watch and hear how Moon is affected by seismic activity, and witness how it inspires her dance performances," said Mr Short.
"Working with Vostok, we wanted the project to distill the unknown around cyborgism, and help the viewer understand the choices that they may one day be making around how they wish to perceive reality," said Mr Short on the video's core motivation.
Vostok VR's Mr Nechaev added that the video project with Ms Ribas demonstrated that "the future is here".
Said Mr Nechaev: "You don't need to wait for [anime movie] Ghost in the Shell cyborgs [like character Major Kusanagi with full-body cyberisation] to come to feel the advantages of progress, to show that there could be small incremental changes in the way we feel the environment using technology."
To watch Ms Ribas in action, download the Chameleon VR app from Vostok VR at chameleon-vr.com. The free-to-use app requires no subscription and is accessible on most devices. The content can be downloaded, making for easy viewing on the move.
Also available is Missing VR, an eight-part series of 360-degree and VR extras to complement Missing, a drama series by Mediacorp Channel 5, Vostok VR and local independent television production company Wawa Pictures.