Emergency! - Cardiac Arrest
Someone just collapsed in front of you. Was it a heart attack or sudden cardiac arrest? Know the difference and what to do.
Text by Lyn Chan
Shift supervisor Mr Simon Tay will never forget the fateful day in February last year when he felt a pressure around his chest that did not subside. Somehow, he knew he could not ignore it. Staggering to the living room and dropping himself into the lazy chair, he told his parents that he was in pain.
Before Mr Tay could instruct them to call for an ambulance, his parents had already launched into an argument over who should summon their elder son to send Mr Tay to the hospital. He still remembers the panicked exchange they had: "Where is his mobile phone? What's his number?" "How come you don't know? I can't remember!"
Watching his parents' rising alarm and uncertainty over what to do in the first few minutes of a medical emergency involving himself was one of the last things Mr Tay expected himself to be faced with. Just as he had never expected himself to be struck with heart attack, as he eventually found out was what he had experienced.
Find out how to identify a cardiac arrest
After all, Mr Tay, now in his early 50s, was once known among his friends as an exercise fanatic obsessed with beach volleyball, skiing, marathon running, Olympic distance triathlon training, badminton and roller blading.
When he eventually managed, despite being in pain, to tell his parents call the ambulance, it was another surprise to see that they had not been aware 995 was the number for emergency medical services.
Shortly after arriving at the hospital, Mr Tay passed out in the emergency room. The doctor's diagnosis? A heart attack at home, followed by an episode of sudden cardiac arrest in the emergency room.
No, definitely not.
When news of the hospitalisation of late actress Carrie Fisher — adored the world over as Princess Leia in the Star Wars franchise — first leaked, a flurry of initial media reports said she had suffered a heart attack. In some reports, it was referred to as a "massive heart attack". Others reported it as a cardiac arrest. Some writers even used the vague phrase "cardiac episode".
What that episode showed was that many, not just celebrity journalists, do not know the difference between a heart attack and a cardiac arrest.
The two are often used interchangeably but they are two distinctly different conditions. To cut through the confusion, think of it this way: a heart attack is a plumbing problem, while a sudden cardiac arrest is an electrical short circuit.
A heart attack happens when blood flow to the heart is obstructed. The blockage is typically due to a build-up of substances such as cholesterol or plaque in the coronary arteries, which supply blood to the heart. This narrowing of the coronary arteries is known as coronary, or ischaemic heart disease. Go easy on popular but unhealthy local dishes like fried hokkien prawn mee, carrot cake or lor mee. They are time bombs on plates.
Not convinced? Ischaemic heart disease was the third most common cause of deaths in 2016, accounting for 17 per cent* of all deaths in Singapore!
In recent years, more Singaporeans are suffering heart attacks, with about seven in 10 of them aged 60 and above. In 2007, one in six heart attack victims did not survive. Since then, better, quicker treatment has reduced the mortality rate to one in 12 in 2016.
Heart attacks hit not only adults, but children too. Though rare, heart attacks in children are usually due to congenital heart defects or a genetic predisposition to exceptionally high cholesterol.
STARVED OF OXYGEN, BRAIN DEATH OCCOURS AFTER 10 MINUTES
Similarly, sudden cardiac arrests can occur in both adults and children. A sudden cardiac arrest occurs when the heart stops completely.
"If a sudden cardiac arrest is not treated within minutes to establish a normal heart rhythm, the victim will die," explained Dr Tham Lai Peng, a senior consultant with the Department of Emergency Medicine, KK Women's and Children's Hospital.
At this point, the heart is either quivering — known as ventricular fibrillation — or has stopped completely and cannot pump blood effectively, according to Dr Tham. "Blood flow to the brain and the body has stopped and death will result if life-sustaining care is not provided," she said. Once the brain is starved of oxygen for four to six minutes, its cells will start dying. After 10 minutes, a person will be confirmed brain dead.
More than 2,000 out-of-hospital sudden cardiac arrests occur nationwide every year. Of these, 30 to 40 patients are children aged 17 years and below. This is according to Associate Professor Marcus Ong, senior consultant with Singapore General Hospital's Department of Emergency Medicine, who is also medical director with the Unit for Prehospital Emergency Care (UPEC), Ministry of Health.
A heart attack may trigger a sudden cardiac arrest, as in the case of Mr Tay. But it is just one of many causes behind a sudden cardiac arrest, not the main one.
Even if cardiovascular disease is non-existent in your family history, you could still face risks of a heart attack due to:
Advancing age
Smoking
Little or lack of exercise
A poor diet
High blood pressure
High cholesterol
Chronic conditions like diabetes
Stress and anxiety
Depression or loneliness
Excess body weight — particularly abdominal fat
Recognise these signs and symptoms in yourself or others
HEART ATTACK
Many people who suffer from a heart attack experience warning signs way in advance, ranging from hours to months, although sometimes, the first inkling that a person has about the state of their heart health is a heart attack.
Inexplicable fatigue
Cold sweat
Fainting
Blackouts
Lightheadedness / Nausea
Dizziness
Chest pain
Palpitations
Shortness of breath that comes on without reason
Vomiting
Discomfort/ radiating pain in one or both arms, back, neck, jaw or stomach
SUDDEN CARDIAC ARREST
Most often, cardiac arrests occur without warning. But there are many cases where a heart attack preceded a sudden cardiac arrest.
Sudden collapse
No or weak fluttering pulse
No breathing
Loss of consciousness
UNPREDICTABLE AND NOT ALWAYS PREVENTABLE. SO ACT FAST!
No one can predict nor fully prevent a heart attack or a sudden cardiac arrest. But once you learn to differentiate them and recognise the signs, you could get critical first-aid, for yourself or others, without delay.
As for actress Fisher's cause of death, her death certificate stated that she had suffered a "cardiac arrest". The specific cause remains unknown.
*From the 2016 Singapore Myocardial Infarction Registry Annual Report
Getting to the heart of cardiac arrest
A cardiac arrest occurs when the heart stops beating completely, and the startling fact is that it can occur in both adults and children. Be aware of the factors that put you at risk.
A sudden cardiac arrest typically occurs without warning. But there are many cases where palpitations, dizziness, chest pain and/or shortness of breath precede a collapse and loss of consciousness.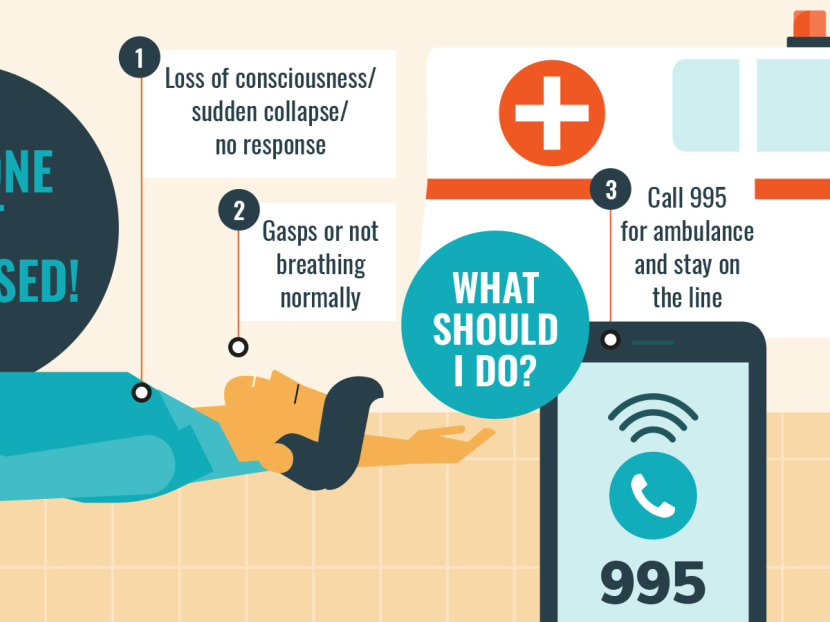 Although heart attack and sudden cardiac death are different, they are closely related and are not mutually exclusive. About 4 per cent of heart attacks will result in sudden cardiac death (SCD) and 80 per cent of SCD is due to a heart attack.*
DOES ANY OF THESE APPLY TO YOU?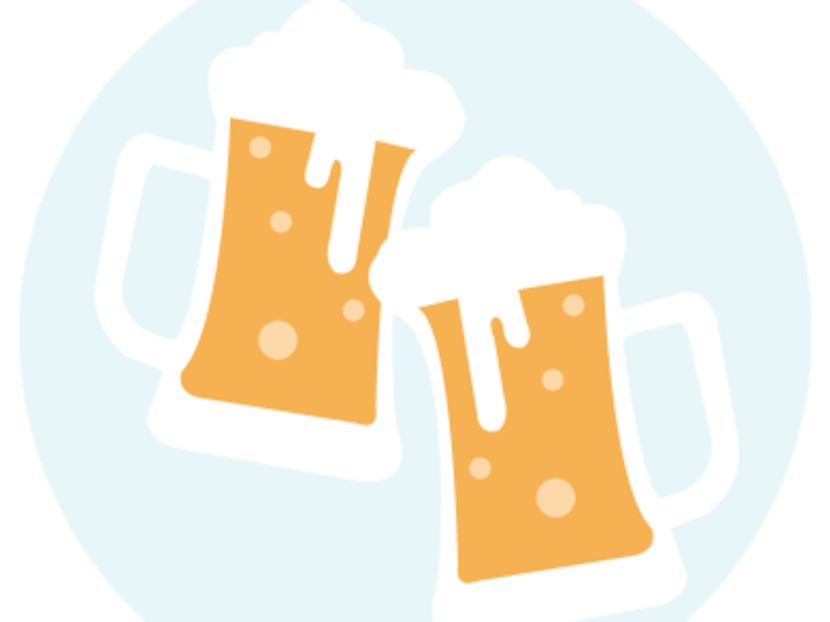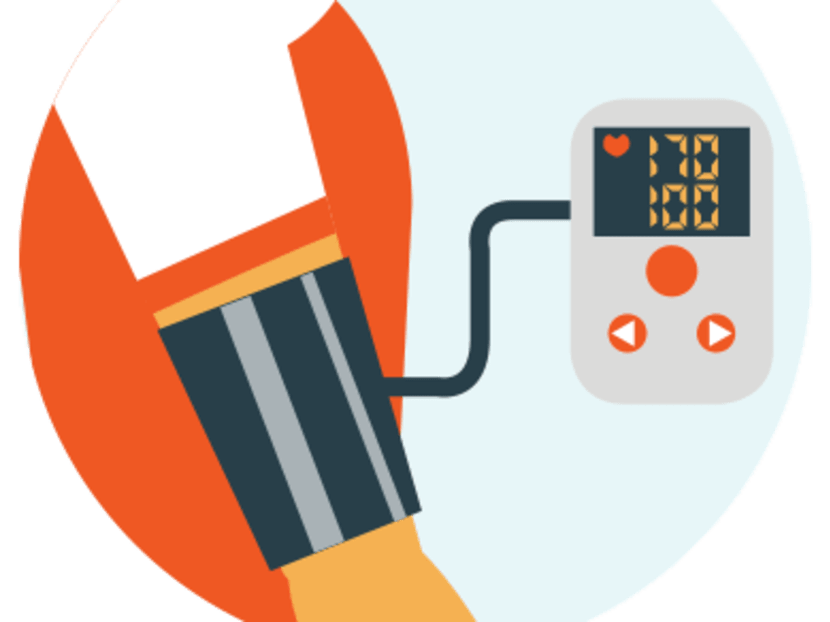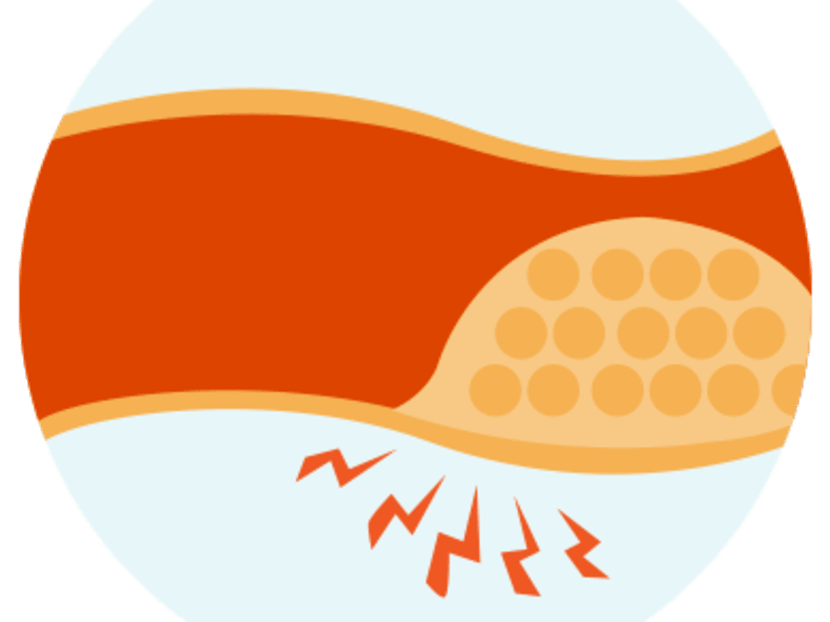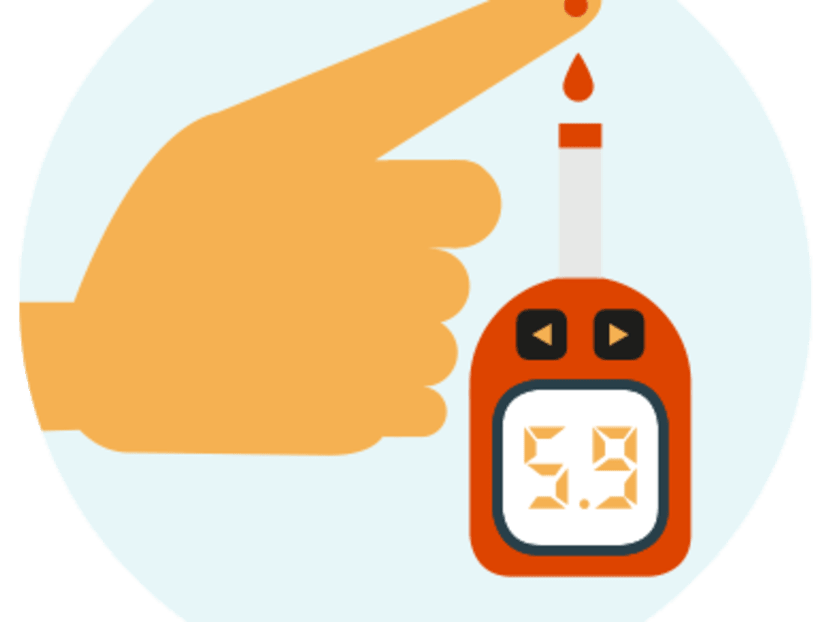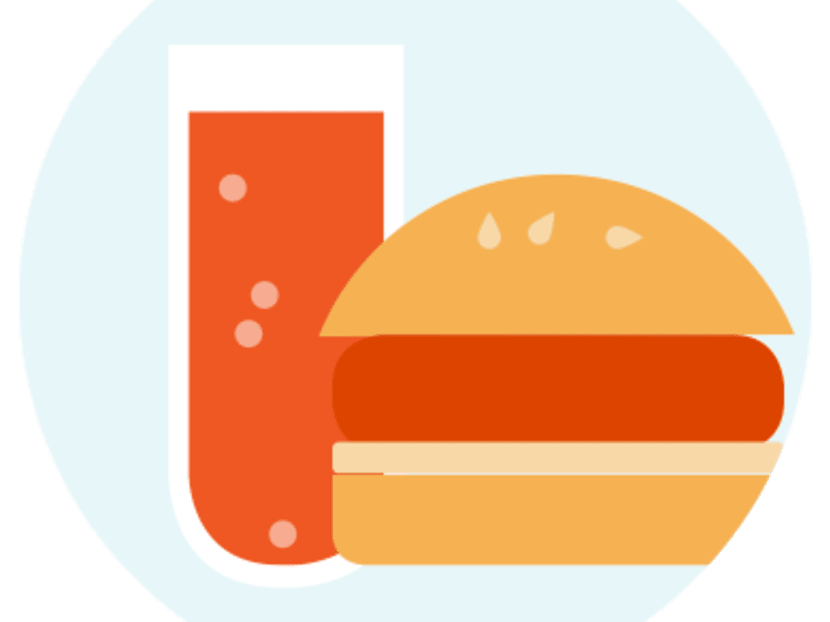 cardiopulmonary resuscitation (CPR)
following sudden cardiac arrest, the probability of survival is reduced by seven to 10 per cent
According to local figures, bystander CPR rates for both adults and children rose from 22 per cent in 2011 to 54 per cent in 2015. During that period, survival rates also nearly doubled from about 12 per cent to 21 per cent.
SUDDEN CARDIAC ARREST
Assess the surroundings and move the victim to a safe spot, if necessary. Lie him flat on the floor.
Establish unresponsiveness by tapping the victim firmly on the shoulder and calling out: "Hello! Are you ok?"
If there is no reaction and if you are in public, shout: "Help! Call 995 for an emergency ambulance and get an Automated External Defibrillator!" If you are alone, fetch an AED only if it is visible and close by.
Next, watch for the chest to rise and fall as an indication of normal breathing — gasping is not normal breathing.
If the victim is neither conscious nor breathing, he is in a sudden cardiac arrest. If you are trained in Basic Cardiac Life Support, start CPR now.
If you are not familiar with CPR, do not fret. After requesting for an ambulance, stay on the line; the 995 dispatcher will guide you over the phone on the correct way to perform CPR, until the ambulance arrives.
HEART ATTACK
Call 995.
If the victim is conscious, keep him calm and comfortable; talk to him and ease the strain on the heart by adjusting him to a semi-upright half-sitting position at 45 to 60 degrees, with knees bent. Make sure the head and the shoulders are well supported. Loosen clothing at the neck, chest and waist.
If the victim is awake, find some aspirin. Unless the victim is allergic to aspirin, have him slowly chew and swallow a full dose of 300mg. Aspirin helps minimise blood clotting triggered by plaque ruptures and can reduce the risk of dying by 25 per cent.
If the victim has a nitroglycerin prescription, a drug prescribed for certain heart conditions, give it to him.
If the victim is unconscious, perform chest compressions (100 to 120 per minute). If you have learnt and are able and willing to perfom mouth-to-mouth ventilation, do two mouth-to-mouth ventilations after every 30 chest compressions.
If the victim is still unconscious and an AED is immediately available, use it according to the instructions.
Medical advice by: Professor Lim Swee Han, Senior Consultant, Department of Emergency Medicine, Singapore General Hospital
Download as PDF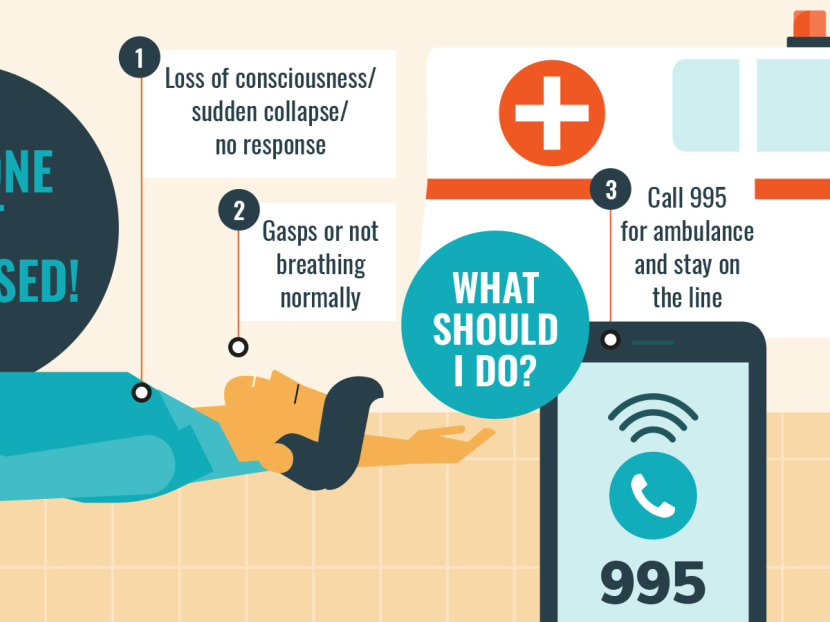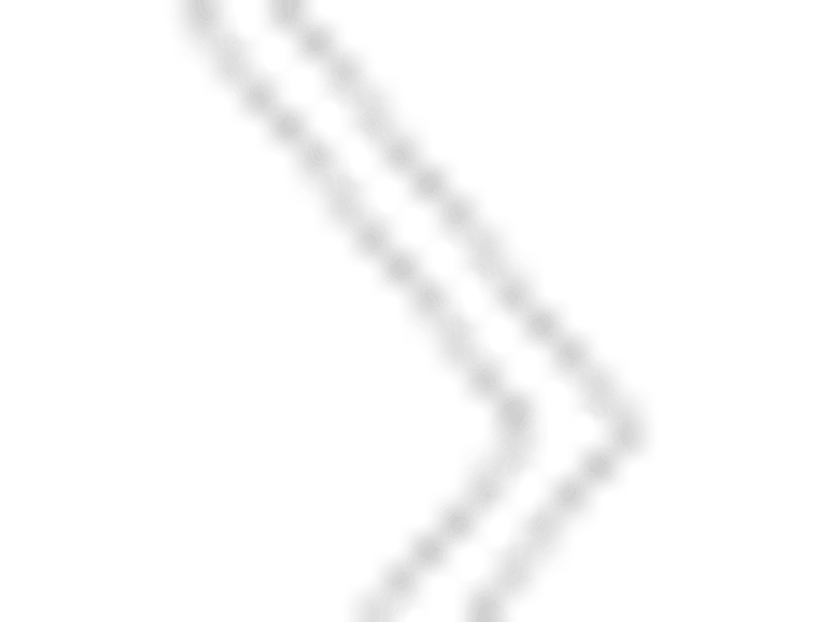 Emergency! — Domestic Fires