Engineering the way to greener pastures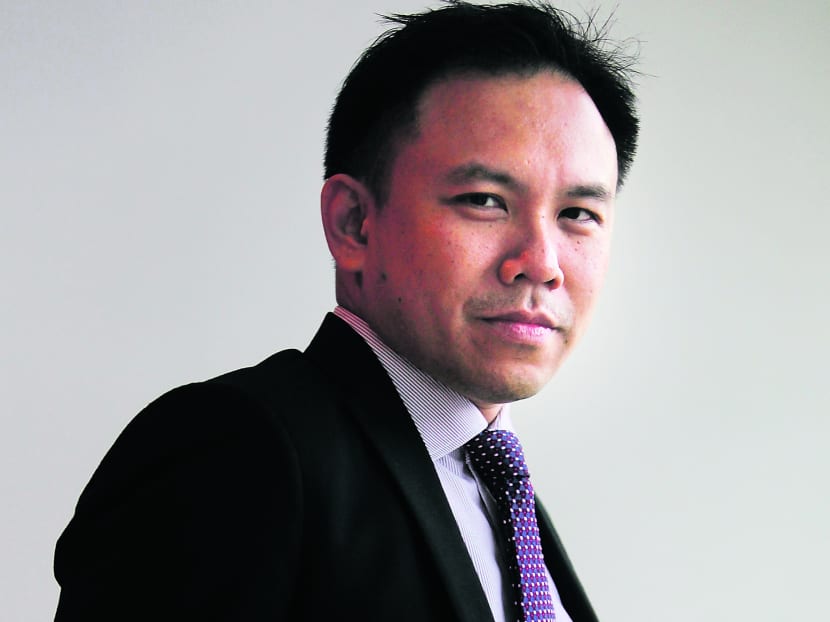 SINGAPORE — When Mr Melvin Tan joined his family's engineering business Cyclect Holdings in the late 1990s, his first assignment was to secure a contract with a client in Malaysia.
After pursuing the client for two years, the firm finally agreed on the condition that Mr Tan attend a meeting in Singapore the next morning.
The problem was, Mr Tan had just reached Tokyo when the call came.
"I had just arrived at the hotel when I received the message. I immediately took a cab to the airport and took the first flight back to make it for the meeting," recalled Mr Tan, 41.
Variations of this never-say-die attitude towards winning business peppered his early years at Cyclect — a marine services business founded by his grandfather during World War II, which subsequently expanded into providing engineering services.
His tenacity eventually saw him take over the reins of the company from his father in 2006, when he was appointed managing director. Under his stewardship, the firm diversified away from its dirtier, marine and offshore roots to the cleaner business of building energy-efficient power plants and installing solar-powered air-conditioning units. The company's green technology installations have reduced carbon dioxide emissions by up to 16,000 tonnes each year.
This has not only garnered it recognition from the green community — it won the top honour at the Singapore Sustainability Awards 2012 for its efforts to reduce carbon emissions — but also helped boost its bottom line. Revenue at Cyclect has surged fivefold to more than S$100 million since Mr Tan became took over eight years ago. The company employs about 600 people in nine countries.
Of its three key business segments — which also include offshore marine and infrastructure — its energy business is growing the quickest, he revealed. Used by semiconductor and pharmaceutical manufacturers, Cyclect's co-generation and tri-generation plants allow heat that is produced during the generation process to be reused to produce additional power.
While moving the business into greener pastures has clearly paid off, Mr Tan faced a sceptical crowd when he embarked on this strategy. "As an old company, renewing thinking was hard. It is so traditional that the company had never fired or retrenched anyone. When I spun off new businesses, I had the old and the new running together in parallel, but it is more or less integrated now," he explained.
He discarded non-core and loss-making businesses the company had ventured into over the years, including restaurants, resorts and sports equipment, even as he entered new areas that tapped Cyclect's core engineering expertise.
His efforts paid off and helped it snare high-profile engineering jobs, including projects for Gardens by the Bay, the Singapore Grand Prix and Marina Bay Sands.
Its work with Marina Bay Sands started during the latter's construction phase, when it was tasked to install the external lighting for the massive complex. Today, the firm continues to provide electrical engineering services to all parts of the integrated resort — from the convention centre and hotel to the shopping mall and restaurants.
"We support them for anything to do with electrical work. If there is an emergency, we have a full team of 30 to 40 people nearby to deal with it," he said.
Its green credentials also helped it to win work from Marina Bay Sands, which puts a premium on sustainability. Cyclect is now working on a project to install more energy-efficient lighting at the resort.
Meanwhile, Mr Tan and his team are continuing their efforts to develop new sustainable solutions for their clients. These include generating power from food waste and low-grade heat waste. It is also looking to increase its business in overseas markets such as Myanmar, Malaysia and Brunei where it already operates.
"Whether it's a hotel, an oil platform or a semiconductor plant, the core skill sets are the same, it just needs to be applied slightly differently depending on the environment."