Tampines Court sold for S$970m in biggest en-bloc sale in 10 years
SINGAPORE — Tampines Court, a former Housing and Urban Development Company estate, has been sold for S$970 million in the largest en-bloc deal in a decade.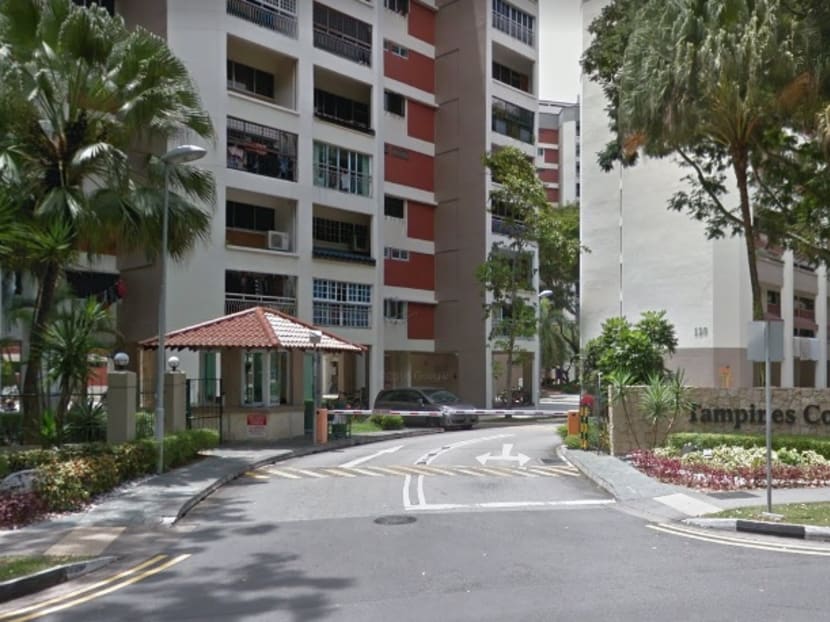 SINGAPORE — Tampines Court, a former Housing and Urban Development Company estate, has been sold for S$970 million in the largest en-bloc deal in a decade.
Sim Lian Development clinched the sale, after a week of negotiations with the collective sales committee. This is the biggest en-bloc sale since Farrer Court went for S$1.34 billion in 2007.
Mr Terence Lian, head of Investment Sales at Huttons Asia,  said in a press release on Wednesday (Aug 23) that a satisfactory resolution was reached after "rigorous" talks on the conditions to the sale of Tampines Court. Huttons Asia is the appointed marketing consultant for the collective sale.
Located at Tampines Street 11, the plot of land, at 702,164 square feet, is able to yield 2,600 units with each unit an average 753 sqf, or up to 2,100 units if the average is 1,000 sqf. 
The sale price was above the asking price of S$952 million. Each owner will get between S$1.71 million and S$1.75 million each, depending on the size of the unit, said Mr Lian. 
At the sale price of S$970 million, it works out to be about S$676 psf, after taking into account additional estimated fees of S$359 million to top up the lease to 99 years and to enhance the intensity for the site's use.
Built in 1985, the 101-year leasehold property has 69 years left. The development comprises 14 blocks with a total of 560 units ranging from 154 sqm to 161 sqm.
In 2008, its first attempt at an en-bloc sale — at an asking price of S$405 million — was dismissed by the Strata Titles Board because of a failure to meet the deadline. A second attempt in 2011 failed to draw the required approval from residents.
Tampines Court residents in the collective sales committee said they were relieved and glad that it turned out to be third-time lucky.
Mr Glen Low, secretary of the committee, said: "We are very happy, after coming a long way, starting from 2005. Even for this round, it took us 12 months to get the 80 per cent approval."
He added: "It was very difficult initially when we started last year, because our reserve price was lower, due to a slow market. But when the market picked up this year, we raised the reserve price, and that was when more residents came on board."
According to Mr Low, most of the residents have stayed at the development for a long time, with many of them being elderly. 
The collective sale will probably be completed in about three months, and the residents will be given six months after that to move out, Mr Low said. 
Earlier, analysts had said the impending sale showed the optimism in the property market. 
On Wednesday, they noted that the site has an attractive location.
"Tampines remains a popular destination, given its regional-centre address and proximity to other key commercial nodes like Changi Airport and Changi Business Park," said Mr Eugene Lim, key executive officer of ERA Realty Network.
Mr Nicholas Mak, head of Research & Consultancy Department at SLP International Property Consultants, noted that the new development to be constructed could entice buyers, as there have not been many new projects in Tampines.
On the sale price, Mr Mak said: "Although the quantum is large, the land price is cheap by today's standards, on a per square foot basis."
The breakeven cost for the new project will range between S$1,050 per sqf to S$1,150 per sqf, he said. "The new development would likely be a large one with many blocks, but this also means that Sim Lian would have to price (the units) reasonably ... as it would have to move this large number of units within five years."