Powering down for profit
SINGAPORE — When Mr Kenneth Lee installed a device to monitor energy use at home more than five years ago, something unexpected happened.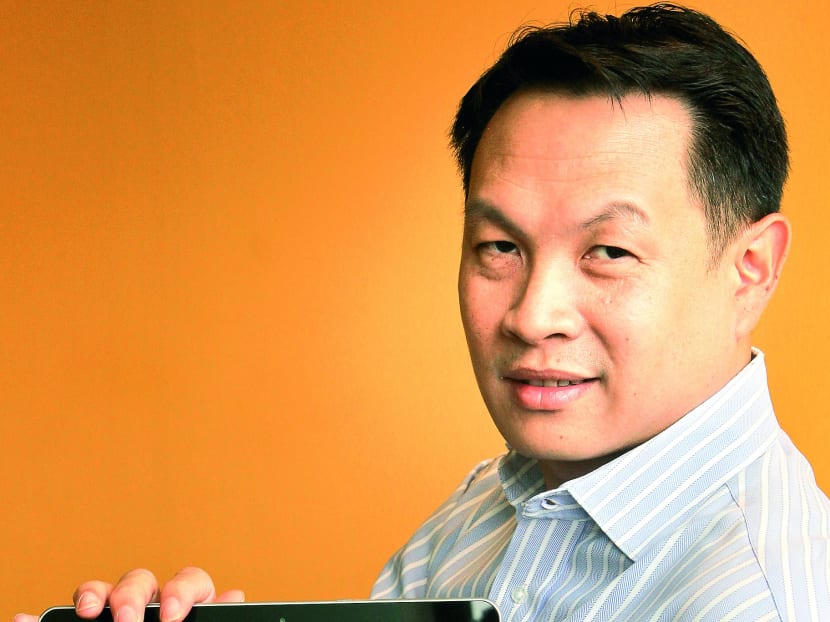 SINGAPORE — When Mr Kenneth Lee installed a device to monitor energy use at home more than five years ago, something unexpected happened.
As his children became more aware of how much power they were consuming, they started to urge each other to turn off the lights and electrical appliances that were not in use.
More than a means to collate and display information, the gadget became a rallying call for his family to save energy when they could.
"Providing my family with feedback on how they were consuming energy changed their behaviour," said Mr Lee, 43.
The veteran IT professional, who was then on a year-long break after working with industry giants such as SAP, was later appointed as a distributor for the gadget in Asia.
As the product was meant for the home, Mr Lee was surprised when firms approached him to purchase it. While companies were sold on its benefits, such as helping them better manage their energy use, they desired more functionality and flexibility.
That was when Mr Lee spied an opportunity to develop a cloud-based energy-monitoring software that could give a detailed breakdown of a firm's energy use. In 2011, he started Green Koncepts with funding from the National Research Foundation to develop the product.
Using the software, companies were able to see where energy was consumed — according to department or floor — throughout the day. As the information was cloud-based, users could access it from anywhere with an Internet connection.
Based on the data, managers could take action to save energy by engaging with employees or replacing inefficient machinery.
Mr Lee's business grew quickly following the product's launch in 2012, fuelled by the emergence of cloud technology and a growing focus on sustainability in the business community. His customers included building owners, real estate investment trusts and manufacturers.
The company's innovations also attracted the attention of both the small and medium enterprise (SME) and sustainability communities in Singapore. Last year, Green Koncepts was among 14 firms recognised at the Emerging Enterprise Award and, in 2012, it won the Green Technology Award at the Singapore Sustainability Awards.
Riding on the global trend of adopting sustainable practices, Mr Lee expects demand to continue growing this year, buoyed by new customer segments such as retail chains.
"We researched and realised sustainability was one of the areas that were going to become important. And it was one of the areas that technology hadn't touched yet; the concept of linking up electrical devices and driving sustainability," he said.
Green Koncepts developed a kit for SME customers that allows them to begin using its software in two to three hours, without the need to learn new skills or install expensive systems. Small firms that buy the kit will receive a grant from the Infocomm Development Authority of Singapore.
Going forward, Green Koncepts wants to extend its services beyond providing feedback by offering ways to help firms optimise their energy consumption.
The company recently closed a round of funding that would allow it to significantly grow its operations overseas, said Mr Lee, without revealing the exact amount. He hopes to use the new funds to expand operations to Europe and the Americas by establishing distribution channels in those regions. Mr Lee, who remains the majority shareholder, also plans to double the headcount to 18 this year.
"The new funding will allow us to scale up quickly. Our expansion plan will start this year and continue over the next few years," he said.
Meanwhile, Mr Lee's home remains a test bed for the firm's new innovations, just as it unwittingly was five years ago when a gadget became the spark for a million-dollar business.