Amid a global shortage of tech talent, what can Singapore and its companies do?
I currently work in Silicon Valley for the Government where one of my roles is to engage, cultivate and recruit technology talent for Singapore. Hardly a day goes by without a Singaporean employer reaching out to me to discuss the tech talent shortage.
I currently work in Silicon Valley for the Government where one of my roles is to engage, cultivate and recruit technology talent for Singapore.  
Hardly a day goes by without a Singaporean employer reaching out to me to discuss the tech talent shortage. One gets the sense that the ambition and speed of tech development in Singapore is being held back only by a talent shortage.
To be fair, the shortage of tech talent is a global phenomenon: Even hiring managers at Silicon Valley giants like Google and Facebook have complained about talent scarcity.  
The rate of technological development and its relevance to all sectors of society is accelerating faster than people can be trained. The talent shortage is here to stay for a while yet. What does this mean for those trying to attract technical talent?
ANSWERING THE MILLION-DOLLAR QUESTION
In an attempt to answer this question, my team has engaged over 1,000 Singaporean tech professionals living in the Silicon Valley. These include software engineers, product managers, data scientists, cybersecurity specialists, cloud architects and hardware engineers, across different seniorities and backgrounds.
Many of them are at once surprised at the growth of the tech sector in Singapore and South-east Asia, and sceptical about how hospitable the Republic will truly be to tech talent in the long run. "What's the engineering culture like? Has it truly changed?" is a question that lurks beneath the surface of most of our conversations.
Those in their 30s and older remember vividly the Singapore tech scene they left in the 2000s: One where they felt unvalued because less technically skilled managers were telling them what to do. Their salary scales would always be lower than managers, and they were at risk of having their work "outsourced" to cheaper vendors.
They contrast this mindset with Silicon Valley employers who respect engineers as the true engines of the company's growth.
For example, Google is famous for valuing engineers who directly solve problems, eschewing the whole concept of "managers" — until the company grew to a size where appointing management was unavoidable.
ENABLING A HEALTHY ENGINEERING CULTURE
So, what is a proper engineering culture and how have Silicon Valley companies gone about creating it?
My conversations with hundreds of tech talents and Silicon Valley companies suggest that there are four elements to a healthy engineering culture:
1. An ethos of user obsession
In your average Silicon Valley company, product development teams are empowered to make decisions based on users' needs, pain-points, and intuitive interactions with the product.
Managers provide broad objectives and boundaries, but when it comes to the specifics of what is developed and how it is developed – no one – regardless of rank and seniority, gets to dictate product decisions.
2. Technical expertise is respected and rewarded
A healthy engineering culture recognises and respects technical expertise. Coding, design, cryptography—these are disciplines that demand mastery and some tech talents do not want to give this up to become managers.
Good human resource and compensation design reward technical expertise well relative to managers — in Silicon Valley companies, it is possible for technical experts to be paid as much as C-suite executives as long as they drive big, complex, technical projects with their skills.
Most have parallel tracks in their engineering organisations for engineering managers and technical experts. Their pay bands are equivalent, level-for-level, with the same pinnacle points.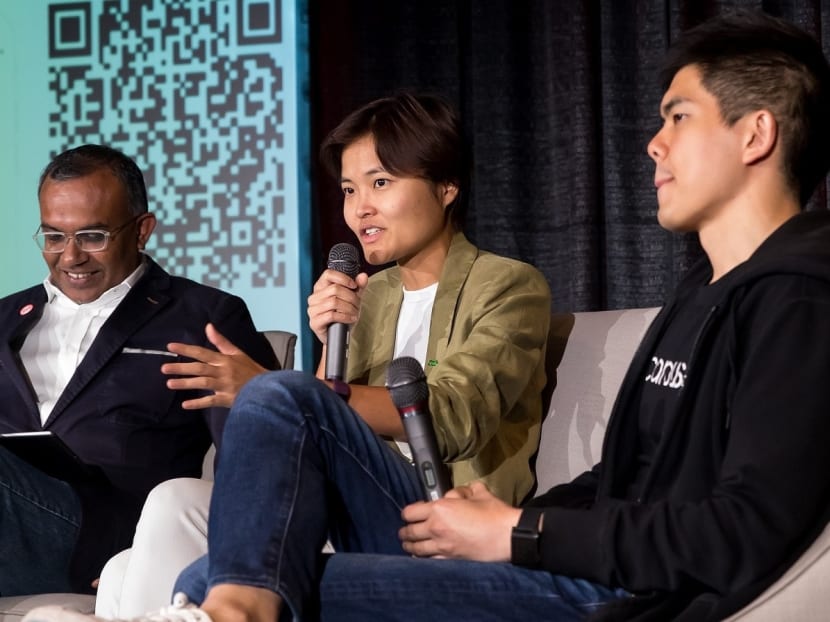 Technical experts I spoke to acknowledged that they might not rise up the compensation ladder as fast as managers — it Is difficult for one person's impact to match the scope of a 10-person team. However, they felt it was important to have that possibility clearly defined.
Softer elements can also convey respect for technical expertise. Whose opinions are sought and valued in key company decisions? Whose profile, projects and stories are mentioned in the company's newsletters?
These are subtle signals of what types of expertise and experience are valued, and traditional organisations would do well to pay close attention to them. A culture is built on thousands of such micro-decisions every day.
3. Respected engineering leadership supported by new HR capabilities
When tech talent considers working in an organisation without a "tech" brand, they often base their decisions on the strength of the tech leadership team.
Since talent begets talent, these tech leaders must be the face of recruitment. Senior tech leaders in Silicon Valley unicorns have told me that they spend more than 50 per cent of their time recruiting: Reaching out to candidates; cultivating them; negotiating attractive packages and job scopes.
In some cases, tech leaders have been allowed to hire their own talent partners separate from the existing HR machinery, giving them maximal flexibility in process, pay bands and titling when building the founding team. Of course, this is not to be done lightly: Companies that have tried this have also expressed some regrets. Proper metrics are still needed to ensure accountability.
An oft-overlooked but critical factor to attracting top talent is building new corporate function capabilities. Tech talents have told us that how a company conducts its recruitment implicitly communicates its engineering culture.
HR teams must move away from process-driven recruitment, towards cultivating long-term relationships with tech talent and being advocates for what they care about. Senior management must in turn empower HR teams to be flexible and transparent.  
4. Flexibility to experiment, pivot, and even stagnate
A healthy engineering culture is built on a good understanding of tech talents' aspirations. A study we did found that the average time overseas Singaporean tech talent stayed in a job was only three years. A combination of their user obsession and their desire for mastery and growth drives them towards the next most impactful and interesting problem to solve, or a role where they can optimise for learning.
This means that traditional organisations seeking to attract tech talent should continually seek new incentives and structures that appeal to these needs and motivations.
One important perk is the flexibility to experiment, pivot, or even stagnate within the organisation.
For example, some smaller Silicon Valley companies allow their tech talents to experiment with different proportions of management versus individual work (Eg 50-50 or 80-20). They also provide opportunities to pick up new skills within the organisation.
An employee may move from pre-sales engineering to product management, while picking up software engineering skills along the way. As one interviewee from a Series C start-up puts it: "I don't want to be pigeonholed right now, I want to learn."
Offering the flexibility to stagnate — temporarily or permanently — can be a surprising benefit. Googlers talk about a "respectable Level 5", the point in a Googler's career where they can choose to tap out of further promotion and not run the risk of being let go (Google's scale runs from about 3 to 11 for engineers).
For one employee, a mother of two in her 30s, this was a relief as she could still make a good base salary and potentially a large bonus for good performance at a scope she was comfortable with. It's a win-win for the organisation, as she is still doing good work for them. Traditional organisations should think about how to change their "up or out" culture, especially when it comes to tech talents.
In light of global tech talent shortages, it is clear that organisations must step up their game to compete for the tech talent they need to deliver impactful digital products, services and platforms.
However, attracting tech talents is not a simple recruitment game. Organisations have to take a hard look at their inherited cultures and start to redesign them to better suit the attitudes, needs and aspirations of talented tech workers.
The good news, I believe, is that most talented people — not just those in tech — find these principles and guidelines attractive, and organisations that can implement them become more attractive cultures overall.
ABOUT THE AUTHOR:
Karen Tay is a director in the Smart Nation and Digital Government Group, Prime Minister's Office and Regional Vice President in the Economic Development Board. She has been based in the Silicon Valley for the past three years, where she is concurrently a faculty member at Singularity University. This is adapted from a longer piece first published in the Civil Service College journal Ethos. The views expressed are the author's own.