Appreciating the 'money value of time'
They say your whole life flashes before you just before you die. The car I was driving found itself wrapped around a tree, totalled. I somehow survived.
They say your whole life flashes before you just before you die. The car I was driving found itself wrapped around a tree, totalled. I somehow survived.
But I can tell you with some certainty that one does indeed find a strange streak of clarity about your life.
In my case, less of my glories—well, maybe there were less of those then; but certainly more regrets. In particular, a profound sadness that I'd never be able to "amount to something" and make my dad proud.
I was 24 years old when I found myself on the lucky side of that unwitting game of chicken with that tree. I was finishing up my time in university and, thankfully, I would have another 11 years to make good on that promise to dad.
Growing up in the 1970s and 1980s, it was a common parenting mantra that we should aspire to grow up to become a doctor, lawyer, accountant or banker.
If you became any of these, the story goes, you'd do well in life. Since I didn't like biology, or wasn't particularly gifted in argumentation, I passed on the first two options and set my sights on banking since it seemed the most exciting of the remaining options.
I stayed in banking for more than 20 years, before leaving this year.
I took to banking like a fish to water. It wasn't that I found the job easy per se, but I enjoyed the rhythm of working life there: The constant buzz on the floor, the fast pace of day-to-day interactions and the magnitude and excitement of deals transacted.
I got to meet a diverse mix of people, made friends with paupers, princes and the people in between.
I had set my sights on the proverbial "big corner office", and by the time I was 30, I became the youngest head of lifestyle at the bank.
I was now running a regional outfit with a few hundred in the reporting structure. When I told dad, he said quite simply: "Well done son, keep it up."
My day would start at 8am; I was, and remain, an early riser. I would start the day clearing customer related matters—complaints, mainly, getting it out of the way before the onslaught of meetings that would stack up through the rest of the day.
I know the movies show bankers enjoying long lunches, but the reality was, most days, I had time only for a quick bite at my desk. In between, I'd deal with my bosses and run interference for the people reporting directly to me. Twelve hours later, past 8pm, I'd make my way home.
On a good day, I'd get to catch a late meal with my wife or even catch my sons just as they were going to bed. Most nights, I'd come back to an already sleeping household. Wash, rinse, repeat.
From the outside, the investment I put into my career seemed to be paying dividends. It didn't matter that I was running on fumes most of the time, I barely had time for my then young family.
Deep, unencumbered sleep was a myth, even during my mandatory bank compliance leave.
But, by most matrices, I'd arrived. I had made it. I was winning in this game of "climb the corporate mountain".
The exact date eludes me, but I recall the conversation quite clearly.
I was in a meeting with a particularly wealthy client with generational wealth to his name, consulting on potential investments when the discussion moved to operational work that needed to be done when he half-flippantly intoned: "I'm not going to lose sleep over this. I sleep properly because I can hire people to do the work."
It struck me, with much starkness and harshness, that for all my success and the many things I do control, I remained a slave to time, to work and corporate obligation.
I knew then, deep within, that I needed to leave banking and to deeply reconsider the key performance indicators with which I judged my own accomplishments.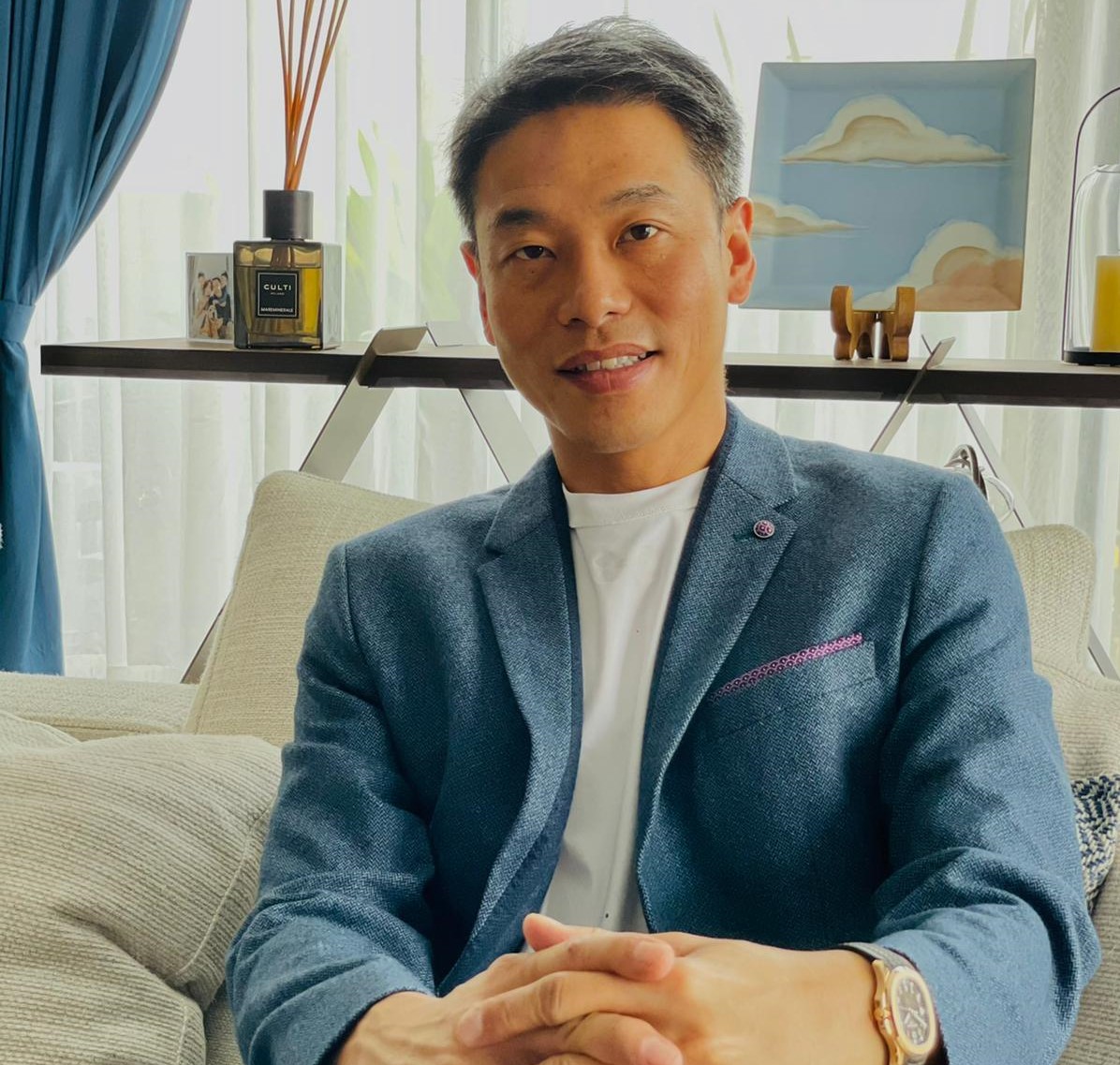 So I quit my banking job this year and joined a different industry – pharmaceuticals – right in the middle of a pandemic.
Covid-19 and the circuit breaker period threw a spanner into the whole economy, how we live and how we do things.
Bosses became demanding and myopically unreasonable about timelines and targets. Staff scrambled to make things work as best as they could, while navigating this new normal of home-based learning and work from home.
It was as clarifying for me, as it was intense. Trapped between unrealistic to-do lists and the realities of being stuck at home, I was suddenly given the rare chance to re-calibrate myself.
To work off the stresses of the situation, I took to running, rediscovering the beat of my own drum. I did school runs with sons, reconnecting with them as I re-learnt how to be a better parent. I hung out with my dog, now gaining in years; re-realising the beauty of love freely given.
At the bank we often talk about the "time value of money", how our money appreciates over time. Making our savings work for us via this product or that investment. But we don't flip the equation to discuss the "money value of time".
It sounds simplistic and romantic, but happiness is having the ability to control one's own time; being able to do what you want, when you want, how you want, with whom you want, and for as long as you want.
And we need both equations to make things work.
I have seen firsthand the punishing pursuit of material wealth: People win big, lose big; fortunes made, fortunes lost.
I've met clueless multi-generation heirs at play and savvy bootstrappers making hay while the sun shines.
I've seen the mighty fall, financial teetotallers stumble on a small fortune and the tight-fisted, risk averse do well on betting safe. I've met those who struggle and land on their feet, and the many that don't.
And for whatever role we play in life, money and time are the two unyielding guardians of the doors of our lives. How and which we value will determine a lot.
Someone recently asked me what my ideal retirement looks like.
It might start at 8am, or earlier if my kids are still in need of a school run. But unlike before, I'd be making my way to a local kopi-tiam with my dog on a leash in one hand, and the newspapers in the other.
The kopi-tiam uncle and the wanton mee auntie would know my order—teh normal and wanton mee tah (wonton noodle, dry).
I'd settle into my paper, reading it front to back, back to front. I'd accompany my wife on errands afterwards and later in the day, head off for a run to the beach and back.
The life I envision is simple and idyllic. And I am deeply aware that, ironic as it may sound, that simplicity is expensive and something that takes planning and work. But I reckon it is everything worth working for.
ABOUT THE AUTHOR:
Desmond Tan worked for over two decades in the banking industry with different companies and is now the chairman of Aplus Integrated, a pharmaceutical supplies outfit. This piece first appeared in The Birthday Book: Are We There Yet?, a collection of 56 essays that tackle this question pertaining to Singapore.