Are you prepared to give up a home to save a forest?
Am I prepared to give up a home to save a forest? I have been asking myself this question over the past few weeks in light of the debate over preserving our forests instead of developing them for new homes.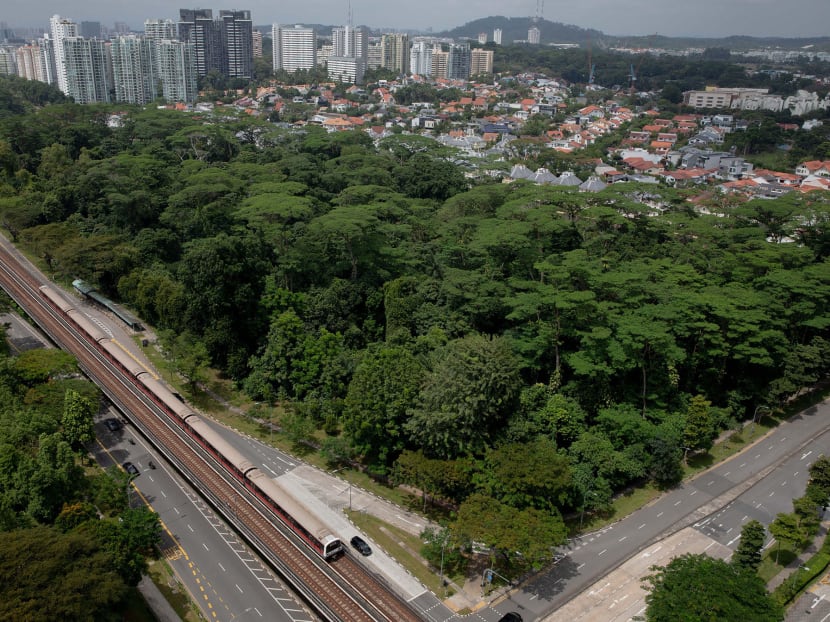 Am I prepared to give up a home to save a forest?
I have been asking myself this question over the past few weeks in light of the debate over preserving our forests instead of developing them for new homes.
In my younger years, this answer would have been easy. Keep the forests which make up one-fifth of our island and save the many endangered animals like the straw-headed bulbul and pangolins that call our little red dot home.
Meanwhile, houses can be built on other land like golf courses, or disused buildings around Singapore. A win-win situation for all.
Now that I am in my thirties and closer to buying a flat within the next five years, it has dawned on me that the issue of preservation is no longer an abstract argument in a classroom.
My decision is likely to have an actual bearing on whether a forest in Singapore stays or goes.
And unfortunately, the adult in me is prepared to let a forest go.
CONSIDERATIONS OF A YOUNG HOME BUYER
As with most others looking for a flat, my considerations have revolved around its price, location and waiting time, assuming I choose a Built-to-Order (BTO) flat.
In this regard, the spot where Dover Forest is located ꟷ bounded by Commonwealth Avenue West, Clementi Road and Ulu Pandan Park Connector ꟷ would have been a popular choice for potential buyers such as myself.
It is walking distance from an MRT station, near popular eateries at the Ghim Moh Market and Food Centre and boasts a pleasant scenery and exercise spot with a canal and park connector running through the estate.
Likewise, other towns planned over current and former forests also hold appeal to buyers. The upcoming "forest town" in Tengah for instance, promises 42,000 new homes and will be served by the Jurong Regional MRT Line.
Tengah will be "nature-centric", boasting community farms and a 5km-long forest corridor linking to networks between the western and central catchment areas. For a future resident, this ticks the box for green, scenic spaces.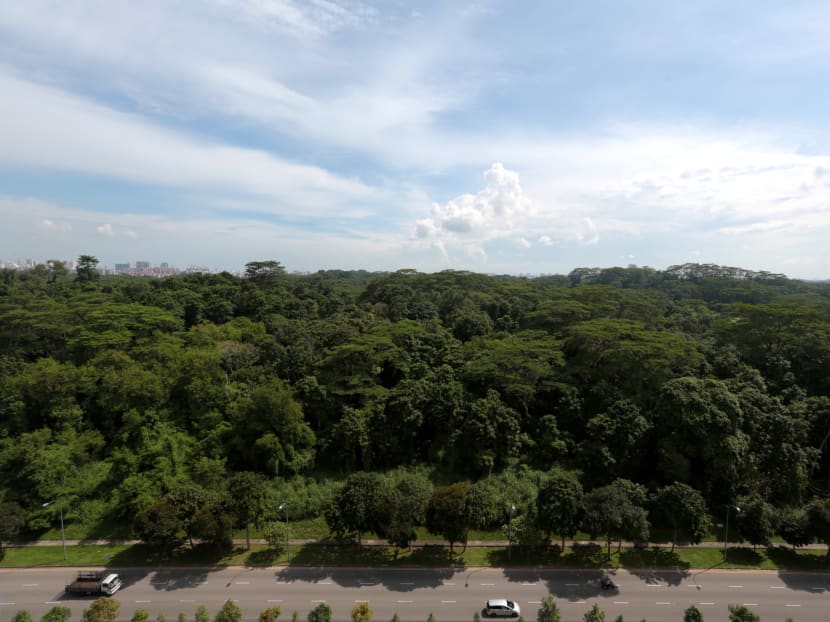 AT WHAT COST?
As appealing as these homes are, the environmentalist in me knows that this will come at a cost to our country's biodiversity.
As I was walking along Ulu Pandan Park connector two weeks ago, I saw a Malayan water monitor lizard waddle up from the nearby canal, casually cross the connector and scramble up into Dover Forest.
It was a stark reminder that developing the forest would eliminate cover for the lizard and other wildlife, including endangered species, which live there.
According to the Environmental Baseline Study conducted by the Housing and Development Board, the 33ha area is home to 18 locally-threatened or near-threatened animals like the Blue-Crowned Hanging Parrot and Changeable Hawk-Eagle.
A quick check on the "Earth's Endangered" website, which tracks endangered species in each country, shows that Singapore has over 400 endangered flora and fauna.
Do I want to be that person who contributes to the disappearance of our fragile biodiversity?
I, too, want my future children to have the opportunity to explore forests and spot wild plants and animals for themselves, the way I do on my own hikes now.
Furthermore, with the issue of climate change taking on greater salience, there is the question of how my choice to buy a home could make Singapore even more vulnerable to its impact.
According to the Meteorological Service Singapore, our island is heating up twice as fast as the rest of the world thanks to the urban heat island effect, where heat is trapped in urban infrastructure such as buildings.
Compounded with warming caused by climate change, it is even more imperative to keep pockets of forests around the island so that our neighbourhoods keep cool.
WEIGHING MY OPTIONS
So if I care about the environment and I am aware of the potential implications of buying a house, why then would I choose a home over a forest?
The simple answer is that it boils down to cost.
The indicative price for a three-room BTO flat in a non-mature estate like Tengah costs upwards of S$209,000 before government grants, according to this month's launch prices.
In contrast, those for matured estates in Toa Payoh and Kallang/Whampoa start from S$312,000 and S$359,000 respectively before government grants.
The price difference of more than S$100,000 is rather significant for a young adult holding a regular job like myself.
Of course, my final decision will depend on a multitude of other factors like a flat's proximity to amenities and its connectivity.
But as with most Singaporeans, I can only pick a flat which is within my means and is value for money.
If this means purchasing a cheaper flat that comes at the expense of a forest, then that is a choice I am prepared to make, albeit reluctantly.
Not everyone can afford to purchase a flat that minimises environmental impact at the same time.
Some may say that buying a home and saving a forest need not be mutually exclusive.
For one thing, Singapore has the technology and capacity to build taller blocks of flats without having to touch existing forests. Forests can be saved if demand for flats is also regulated, they argue.
However, these changes need to be implemented on a policy level.
Certainly, Singaporeans are starting to make it known that they care about preserving forests, as seen by the recent spate of petitions.
A recent study by the Institute of Policy Studies also found that 60 per cent of Singaporeans valued the environment over economic growth, and that this figure has grown over the last two decades.
National Development Minister Desmond Lee had said in a speech in Parliament last Monday (Feb 1) that his ministry will plan Singapore's land use in accordance to the changing needs and aspirations of each new generation.
Hopefully, this includes recognising that there is a growing group in the new generation that do not want to sacrifice the environment to put a roof over their heads.
I still have a few years left before I make a final decision on where to buy a home.
Until then, I will keep my fingers crossed that I will not have to make a painful choice.
ABOUT THE AUTHOR:
Navene Elangovan is a senior journalist at TODAY covering the education and environment beats.