Bold scheme will ensure HDB flats in prime areas are not treated like stock market investments
The Government has long used public housing policies to promote inclusivity, social cohesion and community bonding.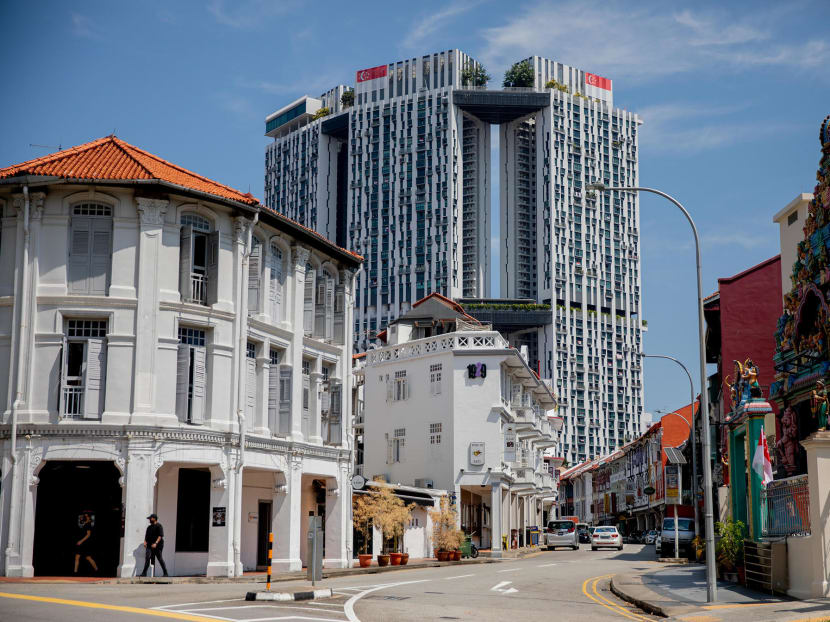 The Government has long used public housing policies to promote inclusivity, social cohesion and community bonding.
In most countries, social housing is built in the suburbs where land is abundant at low cost.
However, Singapore has taken a bold step in building public housing flats in prime locations in the city centre and the Greater Southern Waterfront, which if left to market forces, would be used for high-end private housing developments that only the rich can afford.
Yet one of the concerns of having public housing in prime locations is the "lottery effect", where buyers make significant gains from the sale of their flats.
To address this, the Government has announced a new Prime Location Public Housing Model (PLH) following extensive public consultations.
A slew of restrictions and conditions have been put in place to keep the PLH flats within the reach of the majority of Singaporeans.
These conditions are formulated to attract homeowners seeking to live in the flats for the long haul and deter speculators looking for capital gains or rental yields.
What does this mean and what are the implications of the policy?
CAPPING THE "LOTTERY EFFECT"
Let us first take a closer look at the "lottery effect" the PLH aims to curb.
Using the Pinnacle@Duxton as an example, four-room flats there were priced at S$288,400 to S$392,100 when they were launched in 2004. Based on 2021 transactions, the median resale price has jumped tremendously to S$991,944.
The sellers would have made windfall gains of close to S$700,000 or 192 per cent, leaving aside inflation. This is double the 95 per cent rise in the Housing and Development Board (HDB) resale price index from the fourth quarter of 2004 to the third quarter of 2021.
To make Build-to-Order (BTO) PLH flats more affordable, additional subsidies will be provided to buyers.
When they sell their PLH flats after meeting the minimum occupation period (MOP) of 10 years, a new subsidy recovery mechanism will allow the Government to claw back a percentage of the resale price.
HDB is expected to announce details of the subsidy recovery rate with the launch of the first PLH project in Rochor in November.
The percentage of subsidy recovery may vary according to the PLH location, which provides parity to other BTO owners who did not enjoy these additional subsidies.
That said, the sellers should still be able to reap a healthy return, assuming robust market conditions and a subsidy recovery rate of say, between 5 per cent and 10 per cent.
Using a hypothetical four-room PLH housing unit sold at S$1,000,000 after 10 years as an illustration, the subsidies that would be clawed back could range from S$50,000 to S$100,000, depending on the recovery rates used.
The stricter resale restrictions imposed on PLH flats, which include selling to only resident households earning not more than S$14,000 per month, filter out buyers with deeper pockets.
This can help cap excessive price inflation and compel owners to set more reasonable prices when selling their PLH flats.
With household incomes capped at S$14,000 per month and mortgage servicing ratio set at 30 per cent, a buyer is unlikely to be able to pay more than S$1.16 million for a prime location resale flat, if the interest rate is at 1.5 per cent per annum (monthly compounding).
The price that a buyer could pay further reduces to S$924,000, if the interest rate increases to 4 per cent. The above calculations are based on a 20-year loan term and a maximum loan to value ratio of 75 per cent from a commercial bank.
Additionally, the prohibition against renting out the whole flat unit, though not against subletting a room, could further diminish investment returns of the new breed of PLH flats.
However, these rules do not apply to other existing flats in prime locations, such as those at Pinnacle@Duxton. 
Buyers who put investment motive ahead of a city centre living experience will be better off going for other public housing in the city centre and city-fringe locations that are not subjected to these restrictions.
Prospective sellers for the first batch of PLH projects at Kelantan Road and Weld Road may therefore have to offer some discounts when selling their flats 10 to 15 years down the road, compared to other nearby flats, such as those in blocks 29 and 30 in Kelantan Lane, after controlling for other property related attributes, such as age, unit size, floor level and facing among others.
PROMOTING HOME OWNERSHIP OVER INVESTMENT
A home ownership motive should prevail over an investment motive for owners living in prime location flats.
They should not be bought and sold — and then bought and sold again — as though they were some financial instruments in the stock market.
The 10-year MOP rule does not only dampen flipping of PLH flats, it also plays an instrumental role in safeguarding prime location public housing for Singaporeans with genuine housing needs and strengthening the owner-occupation intent.
According to the HDB sample household survey 2018, the average length of stay of households who moved at least once since their marriage is about 10.4 years.
However, the length of residence varies by demographic with a larger proportion of elderly households staying for a longer period in the same home, citing factors such as having friendly neighbours or convenient locations.
Professor Edward Glaeser, an economics professor at Harvard University, and the author of several books including the popular book on "Triumph of the City", argues that if an individual expects to live in a community, he is more likely to invest in it.
However, if an individual expects to move, he is more likely to invest in skills that benefit himself but not the community.
The extended occupation period gives more time for the residents to form social networks and build community connections.
Hence, the 10-year MOP will go some way in helping communities to flourish over time.
The social capital built will help create a more resilient neighbourhood, as the "kampong spirit" among neighbours can help overcome conflicts, encourage sharing of resources and provide support in times of need.
On the flip side, the 10-year MOP is deemed to be overly long for some, who may need to move earlier due to unforeseen changes to family structure and personal reasons.
National Development Minister Desmond Lee has said that that HDB will consider homeowners' appeals to sell their flats before the 10-year mark on a case-by-case basis.
That said, the rule should, by and large, not affect genuine occupiers with an intention to live in their flats for the long term.
INTEGRATING RENTAL HOUSING FLATS
Another interesting feature of the PLH model is that it integrates, where possible, public rental flats into public housing blocks.
This is aimed at encouraging social mixing of people of different socioeconomic backgrounds living in the same blocks.
The mixing of public rental flats and owner-occupied flats in prime locations will help break down silos among different income groups through common activities in public spaces and activity nodes. It will also bring social benefits to young children of less privileged families.
In the United States, the Department of Housing and Urban Development uses a Housing Choice Voucher Program (or known as Section 8 program) to subsidise low-income families in renting privately owned housing of their choice and help them move out of poor neighbourhoods.
A Harvard University study has found that children of these families are more likely to attend college and earn higher incomes than those in families not selected for the programme.
NOT CAST IN STONE
The PLH is a bold step undertaken by the Government to create a more inclusive society. However, the policies will require constant fine-tuning along the way to cater to the ever-evolving needs of the population. The finite land resources in prime locations will mean that certain groups will be given priority in the pilot programme over others, such as singles. 
As Mr Lee said, if land resources were not a constraint, the Government would provide PLH housing for all.
While the Government is cognisant of the housing aspirations and needs of singles, the limited supply of PLH flats means that three-room and four-room flats that accommodate four to five persons in family nuclei will be better options as a start for the PLH project in Rochor.
That said, the policy is not cast in stone and singles may have opportunities to purchase these prime flats when the circumstances change.
Additionally, new models for singles can be explored to allow them to live in the prime districts and within a close-knit environment.
One possible model is to curate co-living for singles, which has done well in the private sector.
By adapting the model, singles could purchase passes for rooms, and share common facilities (such as kitchen, living room), which allow them to socialise with others.
Such new models will allow the singles to own an affordable space in the prime area without compromising the efficiency of the use of spaces.
However, such models need to be studied carefully to see if they are aligned with social norms and make economic sense.
ABOUT THE AUTHORS:
Dr Lee Nai Jia is deputy director at the Institute of Real Estate and Urban Studies. Professor Sing Tien Foo is director at the same institute and heads the department of real estate at the National University of Singapore. These are their own views.