Commentary: 8 ways young Singaporeans can improve on personal finance in 2023, and why starting early helps
As the new year begins and in the light of a high inflationary environment and economic uncertainties, it is an opportune time for everyone, especially young adults, to spring-clean their finances, take note of what has been done and set up a robust plan.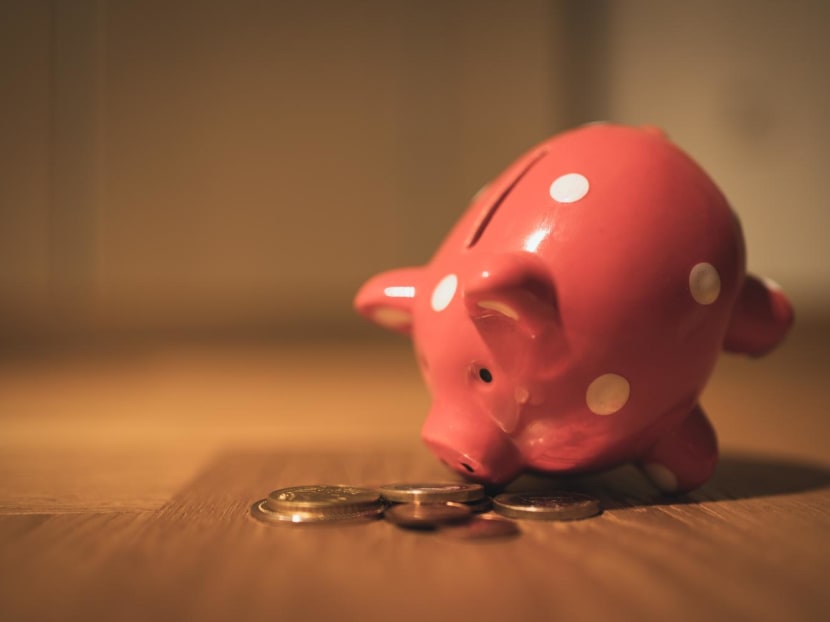 Planning for a secure financial future may seem daunting and something distant for some young adults.
They prefer to do this later because they are too caught up with their daily lives or believe that they need to have a substantial pot of savings before planning.
As the new year begins and in the light of a high inflationary environment and economic uncertainties, it is an opportune time for everyone, especially young adults, to spring-clean their finances, take note of what has been done and set up a robust plan.
After all, starting early means you have more time to grow your savings, seek opportunities to make them work harder and reap the benefits from compounding over time.
Here are eight financial tips for young adults.
1. PAY YOURSELF FIRST
This long-held habit has helped me to save diligently over the years, which then becomes the much needed "ammunition" for investing. How does it work?
Automatically deduct a portion of your income each month as savings, before you spend what is left. With internet banking and digital tools these days, you can do this hassle-free and monitor your cash flows.
If you have not started saving, start by socking away at least 10 per cent of your monthly income. It is also prudent to set aside three to six months of expenses as emergency cash for a rainy day.
Our experience of living within the constraints of social distancing due to the Covid-19 pandemic has taught us that it is possible to reduce discretionary spend when the need arises.
Continue to inculcate a thrifty habit and learn to defer gratification for bigger future financial rewards.
Make use of digital tools like DBS NAV Planner to keep track of your expenses and set up a realistic budget that includes saving and spending targets.
It really helps to understand our individual spend habits and limit any urge to "revenge" spend.
By doing so, we know which areas we can work on to reduce discretionary spend and enhance our financial situation to manage the uncertainties ahead.
2. SET LIFE GOALS
Our life goals evolve as our circumstances change.
While spring-cleaning our finances, adopt a "helicopter" view. Besides taking stock of your current situation, include your mid and long-term goals.
This will crystallise the money gaps that you need to close to achieve financial wellness and your goals.
Ask yourself if you need to reduce your expenses and/or look for a side hustle to increase total income.
Once you have set your goals, work out the steps to help you achieve them. Repeat this exercise at least once a year. 
3. SHOP WISELY
Shop around and compare products and services before making an informed purchase.
Consider buying house brand products at supermarkets, bulk buy non-perishables if there is significant discount, and look out for suitable second-hand items and promos.
Another tip is to use credit/debit cards that are more suited to your lifestyle and spending patterns to earn cashback, points, and miles.
Do ensure control over your spending as credit card debts can snowball quickly if they are not well-managed. Pay your bills in full and on time.
If you have multiple credit cards, streamline the payment date to avoid incurring late payment fees should you forget to pay on time.
4.  INFLATION-PROOF YOUR SAVINGS
While emergency cash should be kept liquid, keeping all your savings in a simple savings account will not preserve your purchasing power, especially in a high inflationary environment.
Some possible instruments to consider for the more liquid and low-risk portion of a portfolio, include higher interest-yielding savings accounts, Singapore Savings Bonds, Treasury Bills, and money market funds.
Beyond savings, you'd need to start investing your money for a better chance at beating inflation and longevity, as well as achieving your life goals.
5.  ASSESS PROTECTION NEEDS
For beginners, start off with considering if you need to upgrade to an Integrated Shield hospitalisation plan before moving on to explore other protection-type cover such as life insurance, critical illness, disability income, and personal accident.
Even if you're new to insurance, you're likely to have existing insurance policies that your parents could have bought for you, term life cover from Dependants' Protection Scheme, Central Provident Fund (CPF) savings and bank savings.
It's important to take them into account when working out your insurance gaps.
For those who want to build insurance coverage a bit at a time, without feeling the pinch, bite-size insurance plans, such as ProtectFirst, are available at relatively lower premiums without the hassle of undergoing medical tests and need for documentation. 
As such, these plans lower barriers of entry and are convenient and accessible.
6.  START INVESTING EARLY
Not taking any investment risk poses a risk, because your purchasing power with the same dollar shrinks with time.
Start small with a regular savings plan like Invest-Saver that lets you invest in a fixed sum on your choice of exchange-traded funds or unit trusts, from S$100 monthly.
You can also consider robo-advisors, which are digital platforms that provide automated, algorithm-driven investing services in the form of curated portfolios with pre-selected instruments based on risk rating.
Novice investors can rest easy as it takes the guesswork out of stock-picking to have your funds professionally managed by wealth management experts.
For seasoned investors it can be a low-cost and convenient way to complement your other investments as part of a long-term strategy.
Embarking on your investment journey early would enable you to ride out market volatility and let the compounding effect work to your advantage as you have time on your side.
When returns and dividends from investments are re-invested regularly, over time, the total investment portfolio value will grow substantially. Investing also helps to mitigate the effects of inflation and longevity.
7.  MAXIMISE RETURNS ON YOUR CPF SAVINGS
Retirement may seem decades away for young adults.
But it is never too early to plan for financial freedom by leveraging the attractive interest rates offered by CPF savings and reap the magic of compounding.
By topping up your CPF Special Account (SA) with cash, you enjoy interest of up to 5 per cent per annum as well as tax relief of up to S$8,000 per calendar year.
Do note that this applies only for cash top-ups up to the prevailing Full Retirement Sum which is S$198,800 this year.
You can also transfer your Ordinary Account savings which earns at least 2.5 per cent per annum to your SA to earn the higher interest.
8. EMPOWER YOURSELF WITH FINANCIAL LITERACY
Learning how to manage money from an early age will help to shape positive money mindsets and habits.
A financially empowered person will be able to better anticipate his future financial needs and know how to allocate his money prudently and have access to resources, tools, and professional help to make informed decisions to achieve life goals.
Financial planning cannot be reduced to an investment idea. 
Think of those who have sunk everything into cryptos without doing research and are weathering the recent bloodbath, no thanks to the recent collapse of cryptocurrency exchange FTX.
In fact, a holistic financial plan should include budgeting, insurance, diversified investments, home planning, retirement, and estate planning.
So equip yourself with financial knowledge by reading, attending financial-related seminars and joining discussion forums with like-minded people and financial experts.   
ABOUT THE AUTHOR:
Lorna Tan is Head, Financial Planning Literacy at DBS Bank.