Commentary: Cyberloafing is the new norm among youths — why it's bad and how to tackle it
From the workplace to the classroom, cyberloafing has become the new norm.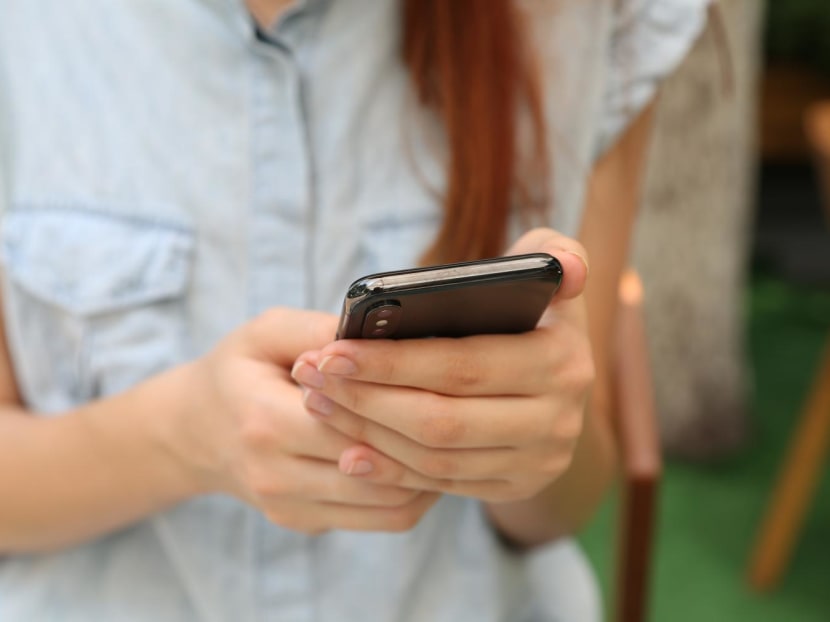 From the workplace to the classroom, cyberloafing has become the new norm.
As a university professor, I have observed how the classrooms are embracing education technology.
I believe my counterparts worldwide have also noticed the same phenomenon — students' fleeting glances at their mobile phones placed on the table while classes are ongoing.
It is no secret that students can easily get distracted in numerous ways, even without the internet.
But, just how harmful is cyberloafing for Gen Z, those born after 1997, and who grew up with IT devices?
My co-authors, Professors Barbara Culiberg and Katja Mihelič  from the University of Ljubljana, Slovenia and I sought to address this question by conducting a survey with 250 Gen Z students from the University of Ljubljana in 2021.
The study was published in the European Journal of Psychology of Education.
PERCEPTION OF CYBERLOAFING MATTERS
Social norms on cyberloafing impact students' actions.
Findings from our study showed that the more students perceive their community (peers, family and teachers) to disapprove of cyberloafing, the less likely they are to waste time on their devices during class.
On the other hand, students who morally disengage, meaning they don't see cyberloafing as wrong, are more likely to engage in it.
The study also found that students who engage in cyberloafing are less likely to pay attention and understand what is being taught and feel disconnected from the class.
Our study also highlighted that students' ability to multitask (multitasking self-efficacy) plays a significant role in their tendency to cyberloaf during class time. 
Students who perceive that they are effective in multi-tasking tend to engage in higher levels of cyberloafing regardless of how others perceive this behaviour.
This suggests that multitasking self-efficacy overrides the impact of other contextual factors (i.e. subjective norms) in motivating mobile cyberloafing.
This finding is interesting, as it highlights the salience of multitasking self-efficacy in driving students' misbehaviours in the classroom.
CEASE JUSTIFYING CYBERLOAFING
Findings also showed that students are likely to engage in cyberloafing when they can easily rationalise that it is not unethical i.e., they morally disengage.
While most people believe that cyberloafing in class does not hurt others, it can actually create a disruptive learning environment, and an unfair disadvantage for those who do not engage in it.
To prevent moral disengagement from cyberloafing, students must be mindful of the impact of their behaviours on their classmates.
Findings from the study suggest that having confidence in one's ability to multi-task may not always be beneficial.
Students who believe they are skilled at juggling tasks are less deterred by social pressure to refrain from cyberloafing. But, they remain vulnerable to the consequences of this behaviour.
To mitigate this, educational workshops and discussions can be held to raise awareness of the downsides of cyberloafing, while practising mindfulness during class can promote better focus.
As mobile cyberloafing becomes increasingly prevalent in the classrooms, it is necessary to develop different strategies to address the issue.
While some schools have considered banning mobile phones altogether, an alternative approach could involve collecting these phones in a box at the beginning of the class and having students discuss their experiences without them.
This facilitates a debate on the advantages and disadvantages of phone-free classrooms.
POTENTIAL FOR CYBERLOAFING IN SINGAPORE?
Smartphones are generally allowed in classes in Singapore's institutions of higher learning as it allows students to engage with class materials in a dynamic way.
Online applications and platforms available on smartphones and other IT devices provide immersive learning experiences as students engage in interactive learning activities such as class polls, pop quizzes, and educational games.
It is also very common for students to use their smartphones to record lectures, take notes, and participate in class discussions.
While the use of smartphones has the potential to enhance the learning process, it also poses a major distraction in class, with students often checking social media, messaging friends, or browsing the internet instead of focusing on the lesson.
Professors should lead by example and avoid cyberloafing in class. Educational leaders must communicate their stance on cyberloafing and enforce policies related to it.
They can also educate students on the harmful effects of cyberloafing, as previous research has shown its links to lower test scores, decreased academic success, and smartphone addiction.
By engaging students in such discussion, it is possible to obtain their cooperation and ensure that cyberloafing among Gen Z does not become a significant problem.
WHY TACKLE CYBERLOAFING NOW?
As it can distract students from learning and lead to reduced engagement and understanding of the material, cyberloafing during class has a negative impact on academic performance.
Additionally, cyberloafing during class can disrupt the learning environment for other students and may create an unfair advantage for those who are not engaging in these behaviours.
Research has shown that cyberloafing is addictive.
Repeated engagement in cyberloafing behaviours can reinforce habits of procrastination and distractibility, which may derail one from achieving one's goals and negatively impact other areas of life such as personal relationships.
Thus, cyberloafing habits developed during school may potentially persist into adulthood, and affect work performance.
It is therefore important for youth to be mindful of the consequences of engaging in cyberloafing, both in the short term and in the long term.
Developing good study and work habits, such as setting specific goals and time limits for device use, will help to minimise the negative impact of cyberloafing.
ABOUT THE AUTHOR:
Vivien Lim is Professor of Management and Organisation at the National University of Singapore (NUS) Business School.