Commentary: Dota versus Dungeons and Dragons — how gaming experiences lead managers and younger workers to view teamwork differently
Group project — these two words conjure up all kinds of memories and emotions for those like me who were born in the 1980s.
Group project — these two words conjure up all kinds of memories and emotions for those like me who were born in the 1980s.
Project work was a feint excuse for a bunch of primary school students to spend their after-school hours playing 2D platformer games and doing "group research" on a neighbouring country.
My only recollection of our final presentation was an opening slap-stick act, and a valiant attempt to teach a new language to a classroom laughing out loud.
Yes, it was that long ago, the acronym LOL was not yet coined. From those primary years, we 80s kids progressed to secondary, tertiary, and university education, where project work was a mainstay.
Beyond memories of study dates at Changi Airport, late-night data crunch at West Coast McDonald's, and G2000-suited-up presentation sessions, how has the project work experience impacted our view of leadership and teamwork?
As a team lead for a group of 1980s and 1990s kids, I have observed that project work not only changed how we studied but has greatly influenced how we work.
And as an educator too to Gen X to Gen Z undergraduates who are influenced more through online games, I've also noticed inter-generational differences between us when it comes to project work and learnt what managers should do in handling younger workers in such scenarios.
HOW 80s KIDS VIEW PROJECT WORK AT THE WORKPLACE
Just as in the classroom, 80s kids often do not get to choose their teammates at the workplace.
We place a higher emphasis on our functional roles in our project teams than on the hierarchical structures. Output and mission success are imperatives that supersede rank and seniority.
To use familiar gaming lingo, 80s kids enter projects like a classic game of Dota (Defence of the Ancient).
Each player enters with a clean slate, and with great hope that some of our teammates will be the tanker (a game character with the potential to sustain large amounts of enemy damage), the healer (a game character with the ability to boost health/morale/special abilities to others), and hopefully, the department's MVP (Most Valuable Player) will grace their presence in our teams.
We look to our team leads and MVPs to act as they would in fulfilling a game's mission, taking charge, and bringing their A-game to fight the toughest enemy characters, clear the lane, and destroy the Ancient (Dota Fans will appreciate this).
Frequently, there will be those we need to carry throughout the game in the hope that they will fulfil their late-game potential.
Unfortunately, as all gamers know, even among the best of friends, some will be given to "stealing kills", taking credit beyond their own efforts.
These project work and gaming experiences translate into today's workspace.
During our parents' work era, when shared folders and live documents were not commonplace, they were quite pleased to complete their tasks and have them sent upward (via print or email) for review.
That piece of work continues to move upwards until final approval is obtained, and the work is "collectively completed".
HOW YOUNGER WORKERS VIEW TEAMWORK
Work styles continue to evolve in today's workplace.
For the younger workers born in the 1990s or later, known as the Gen Z workforce, work is heavily centred on active contribution and open collaboration, enabled by cloud-based applications.
This grey dividing line between Gen Y and Gen Z has its roots in the proliferation of internet connectivity and technological advancements, and the resulting impact on our way of learning, gaming, and work.
This is akin to switching from a walled gaming ecosystem (like Dota), into a MMORPG (Massively multiplayer online role-playing game) like Dungeons and Dragons, and World of Warcraft.
Misunderstanding between older managers and younger workers sometimes ensues when the latter is viewed as "boat rockers", "system changers", and "ambitious".
To me, it boils down not so much to a worldview clash but a clash between two modes of teamwork.
Older managers are accustomed to operating like strategy game players with a macro-view, omnipotent control of the game environment while younger workers tend to operate in a MMORPG, where every micro decision is dependent on the individual player, and inaction means zero progress.
My view is that the '90s kids and beyond have been shaped by their education and gaming experiences, where the team leads and members are not simply equal participants in the production of work, but where leadership duties advance beyond a supervisory function and includes an active demonstration of ability in achieving mission success.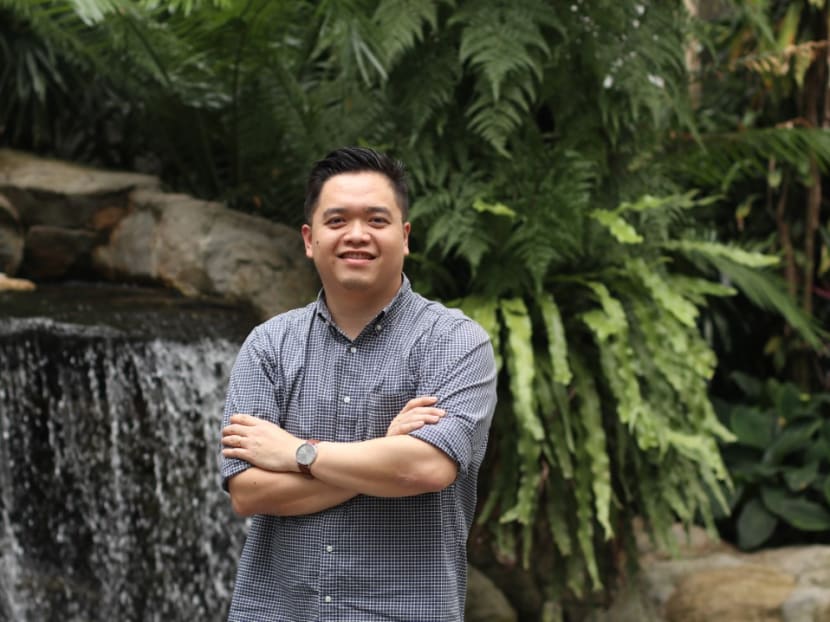 WHAT OLDER MANAGERS AND YOUNGER WORKERS SHOULD DO IN TEAMWORK
To better understand our younger teammates, team leads should consider walking a digital mile in their boots of speed (aka gaming shoes), and understand their character strengths and gameplay preferences.
For example, when onboarding younger colleagues, taking an active interest in their prior experience and preferred roles in gaming and school projects will give managers greater context on the workstyles and leadership expectations of our young colleagues.
From a reverse perspective, younger teammates could state their gameplay upfront, and offer a frank sharing of what they hope from their leaders, and what contributions they would bring, just like how we select in-game characters based on our preferred ability characteristics.
The gamification of leadership and team lingo can add a deeper appreciation of our teammates, and definitely add a huge dose of fun in today's fast-paced work environment.
This piece is in part my tribute to mark the 32nd anniversary of Street Fighter II, the popular arcade game for many born in the 1980s, and to thank my childhood project and gaming mates for all the hours honing our collective leadership and team management skills.
ABOUT THE AUTHOR:
Jim Tan is Assistant Director of Communication & Partnerships at St Luke's ElderCare Ltd and associate communications faculty at the Singapore University of Social Sciences' School of Humanities and Behavioural Sciences. He is a hands-on father to a tribe of four kids aged two to eight.