Commentary: Getting Parkinson's Disease at 31 changed my life. Here's why I am sharing my journey fighting the illness
The year was 2016, and I was 31 years old. I was at a hip brunch place in Toa Payoh for a date, when having brunch was still hip.
I recall going to the ladies' room to freshen up before a date. I took the mascara from my bag, but didn't apply it to my lashes. I couldn't.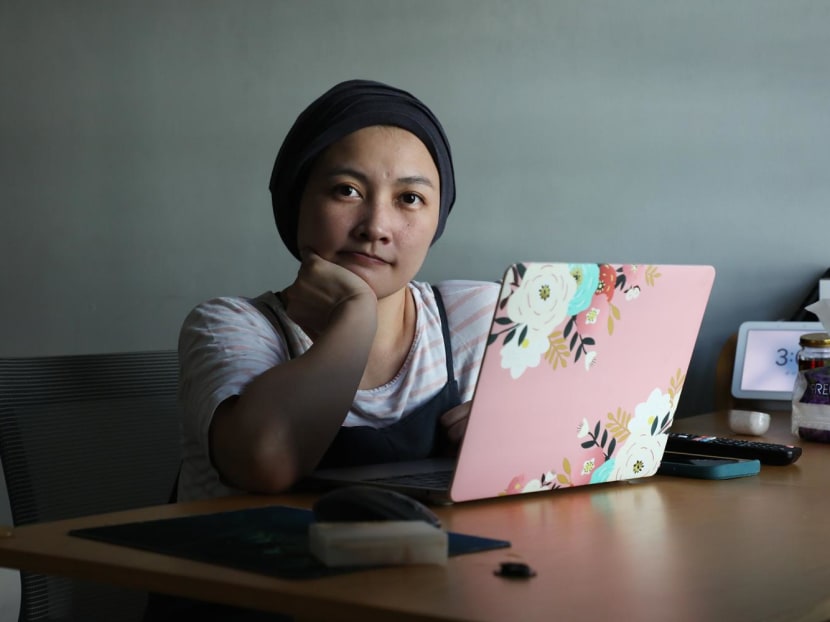 The year was 2016, and I was 31 years old. I was at a hip brunch place in Toa Payoh for a date, when having brunch was still hip.
I recall going to the ladies' room to freshen up before a date. I took the mascara from my bag, but didn't apply it to my lashes. I couldn't.
It was slight. Up, down. Up, down. My right hand was shaking.
I looked in the mirror at myself, my right arm still in midair. It was slight, but unmistakable.
Up, down. Up, down. My right hand was shaking, involuntarily.
I knew I couldn't ignore what had happened. When the tremor occurred again later that week, I made an appointment with my family doctor and told him what had happened.
It was the beginning of a journey that would change my life. My family doctor, a general practitioner, very quickly referred me to two specialists — a psychologist and a neurologist.
It took the neurologist about half an hour to give me a diagnosis: Parkinson's disease (PD).
The news caught me off guard, and for a couple of months I was in a bad place, drowning in self-pity.
My late grandmother was also stricken with PD, and I still remember how she suffered before she passed away, her frail body contorting and shaking non-stop when I visited her each time.
Within four years of my diagnosis, PD turned me from a globe-trotting documentary producer to a handicapped recluse who struggled to get home even though standing just 3m away from the front door.
It has been a horrifying journey that I've recently decided to start sharing about publicly so others can learn from my experience and know that they are not alone.
EARLY DETECTION (2016)
I knew nothing about PD at first, but over time, I've gained some knowledge about the illness, through conversations with doctors supplemented by internet research.
PD is more common among older people — the average age at the point of diagnosis is 60.
But it can also affect younger individuals like myself between the ages of 21 and 40, who make up five to 10 per cent of people with the condition, according to the National Neuroscience Institute.
In Singapore, it is estimated that there are over 8,000 people living with PD, and this number is expected to increase as the population ages.
Diagnosing PD can be challenging because there are no specific tests to confirm it. Instead, doctors rely on a combination of medical history, physical examination, imaging tests, and their own judgement to make a diagnosis.
That's why raising awareness about PD and educating the public about its symptoms is important — earlier detection means earlier treatment.
MANAGING A CHRONIC CONDITION (2019)
In the immediate few years after my diagnosis, I responded well to levodopa, the gold standard treatment for PD. My movement and coordination were seemingly restored to their normal levels of functioning when it worked.
At the time, I had two options: I could try and research on cheaper, alternative treatments that might slow the progression of the disease and prepare myself financially for potential disability in the future, or I could do nothing and hope that the levodopa treatment would be enough. I chose the latter.
There are two main reasons why I chose to do nothing, apart from trying to avoid facing the reality of the situation by "burying my head in the sand".
First, PD is something you live with — there is currently no known cure for PD. There will come a time, like now, when it's impossible not to think about my condition, day in and day out.
Why not make full use of the few good years to chase my dreams? Consider this — I did my best work from 2016 to 2019, winning multiple international documentary production awards.
I also travelled to many places for work and leisure. For example, I went to South Korea, Australia, Romania, Ireland, China and Bangladesh between 2017 and 2018.
Second, I didn't think I would have been able to change the course of the disease. I used to ask my doctor after every visit if there was anything I could do to improve my condition, and he'd gently shake his head.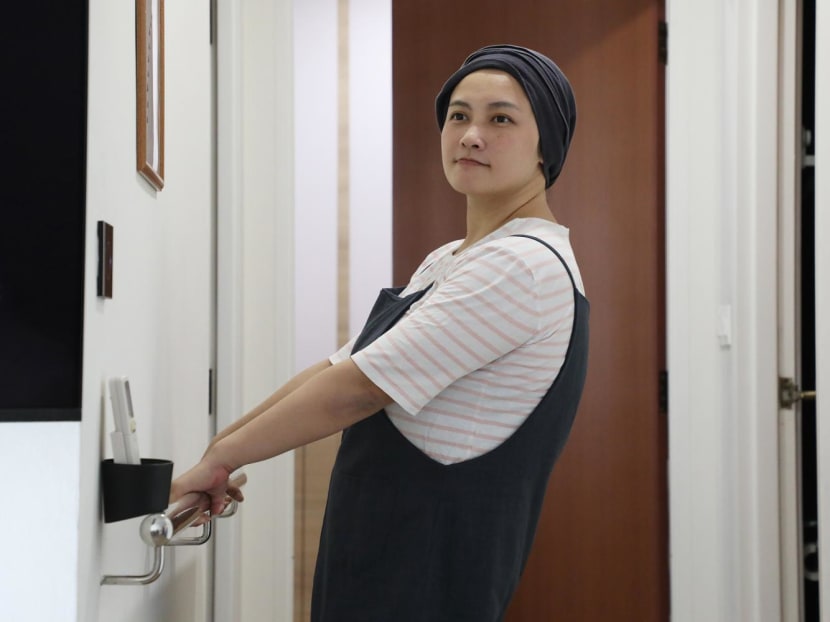 A SUDDEN DETERIORATION(2019)
Every Saturday, I'd go jogging in the park near my Yishun home. On my way home one morning, I tripped as I stepped out of the lift.
There was a lingering, stinging sensation along my jawline from the impact, so I quickly ran my tongue over my teeth to make sure they were all intact. They were.
I realised I couldn't move when I tried to get up. My legs felt like they were made of lead and wouldn't move an inch.
Even though it was only about 3m away, getting home seemed like a Herculean task.
I rang my younger brother, who was the only one home, but no one answered. Panic surging, I quickly checked the top-right corner of my phone. Only five per cent of the battery is left.
The "freezing" episode at the lift lobby was just the first of many.
It was the beginning of a sudden deterioration, which proved to be life-changing. I knew the gig was up when I started collapsing everywhere — in the shopping centre, at the train station, in the office and during documentary shoots.
One of the main disadvantages of long-term levodopa use is the decline in efficacy, which means that the same amount of medication produces a shorter duration of motor control over time.
When the medication is wearing off, patients experience a worsening of PD symptoms. The fluctuation of the states in between medication doses is known as the on and off phenomenon.
My younger brother was my knight in shining armour that day, carrying me home on his back. But expecting him, or anyone else, to come to my aid every time would have been unreasonable.
The logical next step was to make my condition known.
NAVIGATING PARKINSON'S (2019-present)
Telling my then-employer that I could no longer contribute in the way that they expect someone holding my position to was a matter of professionalism.
I thank all my bosses who fought to keep me in their team, and I believe that my then-employer was sincere in keeping me but I didn't want to be seen as a "charity case".
But I would never not have been a charity case unless they changed the metrics for evaluation of job performance for me. So I resigned in 2020.
It was harder to break the news to my family and friends, because I care. I had kept the diagnosis from everyone including my family.
I wanted to be sure before I triggered an overreaction from my parents, especially my mother, who had been sharing caregiving duties with my aunt for my grandmother.
My mom had witnessed her own mother wither before her eyes. I didn't want to be the one telling her that her child is now afflicted with the same disease, unless I was sure.
I had to be the calm and rational one as I reminded them that a diagnosis like PD is not the end of the world, as it is actually one of the most manageable neurological disorders.
I also tried to lighten the mood by pointing out that the rate at which the disease progresses can vary from person to person, and that at a slow enough rate, it can be seen as simply a part of the ageing process.
Some of my friends bought my bravado, and they would ask me for my secrets in staying strong and positive.
I won't lie. The dejection that I felt when I couldn't move — it hurts as much as any physical injury I've ever had.
But over time, I've learnt the value of seeing myself as part of a team, and that there's no shame in relying on my family, my friends and other kind souls.
It is also important to know that I didn't suffer in vain. Today, I hope sharing my story can help to raise awareness about a disease that may not be well understood by the public.
I hope that helping people to look at it from a different perspective will foster empathy rather than sympathy towards those living with PD.
I'm sharing my story because I think what I have to share is valuable, and I can tell my own story well.
In 2023, my goal is the same as last year's and the year before — to have the strength and courage to get up and keep going, no matter the challenges.
The world can be a tough place. Sometimes, it will throw a curveball from the most unexpected of places. But in the game of life, it's not about how hard you can throw a punch but how much you can take a hit and keep going.
If you keep getting up, no matter how many times you're knocked down, you become stronger. You become resilient. That's how you win.
ABOUT THE AUTHOR: 
Elrica Tanu was a television producer with over 10 years' experience in the media industry when she was diagnosed with Parkinson's disease at age 31. She is now recovering from a recent brain surgery and spends her time chronicling her journey on her blog.