Commentary: How to better help LGBTQ youth struggling with mental health issues
The well-being of LGBTQ (lesbian, gay, bisexual, transgender and queer) youth has been in the news lately.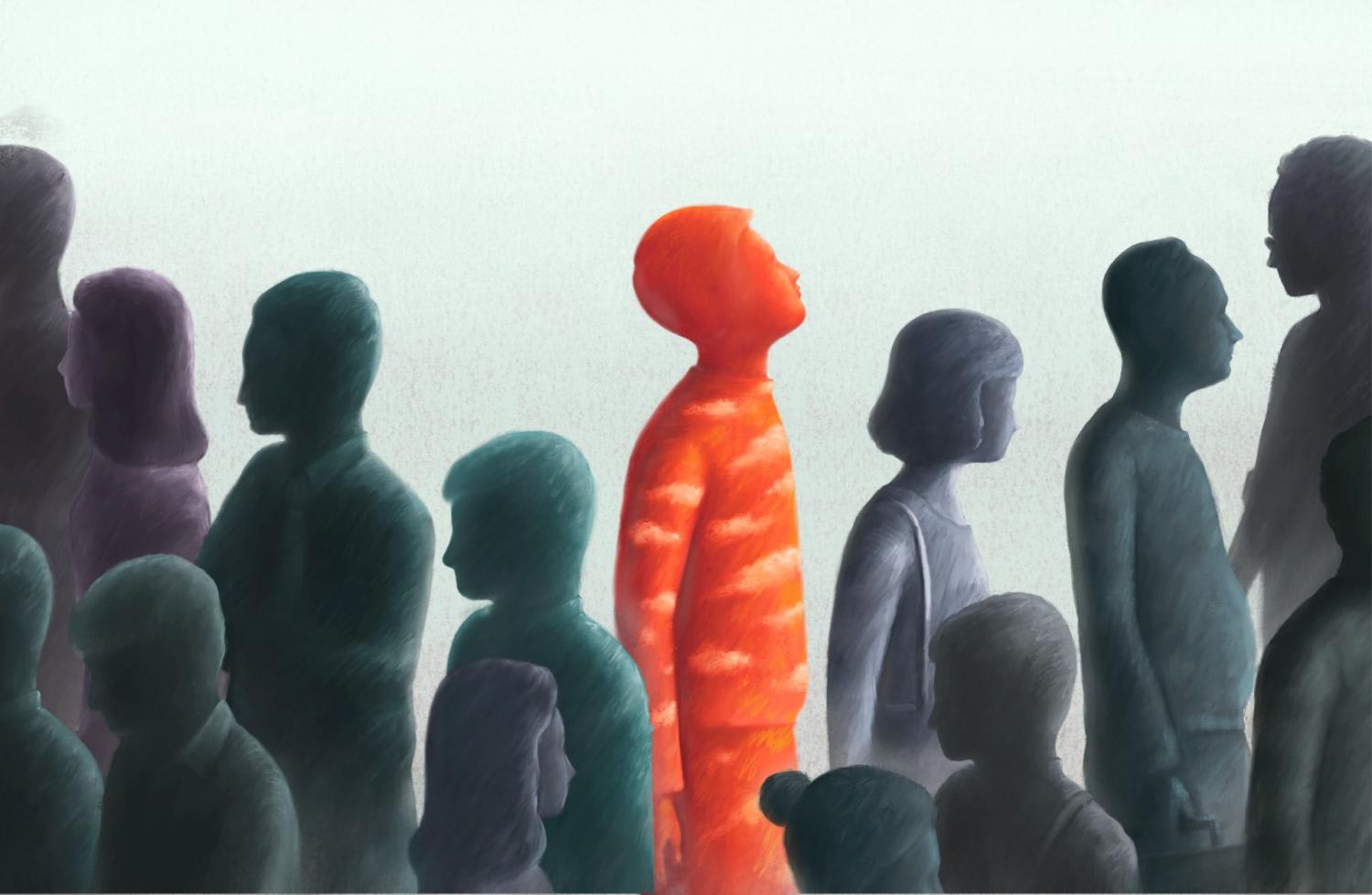 The well-being of LGBTQ (lesbian, gay, bisexual, transgender and queer) youth has been in the news lately.
An op-ed published in The Straits Times earlier this month titled "Why more needs to be done to help LGBTQ youth" cited several international and regional mental health surveys of this group showing that they are vulnerable to a higher risk of suicide and mental health issues.
To better support LGBTQ youth, there needs to be more clarity on what it means to support them in practice, so that affected youth, their families, mental health professionals on the ground, policymakers, and members of the public can be better informed.  
Suicide risks and mental health risks in this group of youth are multifactorial.
From our combined clinical experience, these factors include early life abuse, sexual trauma, use of illegal substances, imprinting of first sexual experiences, adverse responses they received when they "come out" with their struggles, unstable social supports, adverse influences from the internet and social media platforms, and the presence of mental disorders.
These factors are usually multiple, cumulative, and interconnected with common adolescent issues to different extents in different persons and are beyond what current research has been able to quantify.
AFFIRMATIVE THERAPY VERSUS CONVERSION THERAPY
As mental health practitioners, we have encountered people who are confused about these terms, and this confusion is largely due to the familiar and non-specific use of terms such as "affirming approach/therapy" and "conversion therapy".
Broadly speaking, affirmative therapies are psychological treatment approaches that seek to help persons validate and accept their non-heterosexual orientation or non-identification with their biological gender, on the premise that same-sex attraction ought not and cannot be changed, and gender dysphoric persons ought to receive help to transition to their desired gender.
"Conversion therapy", a non-medical term, has been vaguely defined as any form of therapy that aims to change or suppress a person's sexual orientation back to heterosexual or their gender identity back to their biological gender.
Opponents of "conversion therapy" often cite examples of abusive and coercive therapies, such as aversion therapy, "rehabilitation" camps, spiritual exorcism, or forced electroconvulsive therapy.
At the 44th session of the United Nations Human Rights Council held in June-July 2020, a report was presented on protection against violence and discrimination based on sexual orientation and gender identity and the practices of "conversion therapy".
The report included various established evidence-based psychotherapy forms, such as psychodynamic, behavioural, cognitive and interpersonal therapies and faith-based therapies including counselling and religious support that are voluntarily sought out as examples of "conversion therapies".
The report called for a ban on these "conversion therapies". Several countries including large nations like the United States and Canada have already implemented such bans.
Similar sentiments appear to be growing in Singapore, as reflected in a parliamentary question raised by Nominated Member of Parliament Anthea Ong asking the Minister for Health to state an official position against conversion therapy in May 2020.
These calls also rode on the back of guidelines put out by professional societies such as the American Psychological Association that encouraged the use of "affirmative therapies" and prohibited the use of "conversion therapies".               
In a written answer, the health minister said that the ministry expected doctors and other healthcare professionals to practise according to evidence-based best practice and clinical ethics, and to "consider and respect patients' preferences and circumstances (including sexual orientation) when providing care".
Also, for individuals who seek care with a desire to change one's sexual orientation through clinical means, healthcare professionals should care for and support these individuals with empathy and sensitivity.
Concerned caregivers or support persons may be wary of purely affirmative therapies because it goes against their own values and belief systems. But they are unaware of alternative therapeutic approaches.
Troubled youth may be wary of what may be "conversion therapy" because of the fear of abuse and coercion, confusion surrounding this term, and because the dominant societal narrative is that affirmative therapy is the only treatment option that works.
However, in the experience of one of us who has lived and practised psychiatry in one of these jurisdictions where conversion therapy is banned, there were no winners when the affirmative therapy-only narrative monopolises the therapeutic space.
There were distressed persons wishing to seek alternative forms of help but had nowhere to turn to. Instead of feeling liberated, they felt more restricted.
There is no one-size-fits-all solution. We have met persons who did not feel helped by either one or both approaches.
It is thus crucial to understand that the opposite of affirmative therapy is not "conversion therapy". Neither is a mental health professional who disagrees with affirmative therapy as the only effective approach, practising "conversion therapy".
WHAT IS PSYCHOTHERAPY?
The American Psychological Association has a helpful definition of what psychotherapy is:
"Psychotherapy is a collaborative treatment based on the relationship between an individual and a psychologist. Grounded in dialogue, it provides a supportive environment that allows you to talk openly with someone who's objective, neutral, and non-judgmental. You and your psychologist will work together to identify and change the thought and behaviour patterns that are keeping you from feeling your best."
The United Kingdom's National Health Service further states in the definition of counselling that "the therapist can help you gain a better understanding of your feelings and thought processes and find your own solutions to problems. But they will not usually give advice or tell you what to do".
Essentially, it is the use of an intentional and expert conversation done within the bounds of a consensual, non-coercive therapeutic relationship to achieve mutually agreed goals of relief from specific distress.
Rigid classifications of forms of help into "affirmative" or "conversion" are unhelpful because there is usually a multitude of combined factors contributing to distress and dysfunction instead of just sexual orientation or gender identity in silo.
Any of those factors are themselves deserving of specific intervention using evidence-based therapies.
If in the process of other specific interventions there is stabilisation of the same-sex relationship, that is not affirmative therapy. Neither is it conversion therapy when while relieving distress, the person experiences a reduction in his/her same-sex attraction or gender dysphoria.
WHAT DO ALL YOUTH NEED IN PRACTICE?
One of us has highlighted in similar opinion pieces that neurological studies have shown why youths need these forms of support.
Teenagers tend to think about issues and judge situations mostly by how they feel. They are less inhibited and tend to experience heightened emotions.
Troubled youth (LGBTQ or otherwise) need friendship, companionship, a listening ear, a space where they feel safe from bullying and unfair judgement and where they have sound guidance from trusted adults to work through and better understand their struggles.
By extension, this also means the need to work with their parents to improve parent-child interactions and to work with youth on their self-esteem and social skills to help them make and sustain friendships, teach them appropriate ways of coping with stress and emotional disturbances, and impart problem-solving skills for real-world problems.
There are also evidence-based psychotherapies for mental health issues such as depression and anxiety disorders.               
As mental health practitioners, we have a common desire to see that the therapeutic space in Singapore continues to be defined by kindness, compassion, and common sense so that help-seeking youth can be offered viable and evidence-based therapeutic options, instead of a space that has become hijacked by ideological activism.
ABOUT THE AUTHORS:
Nicholas Gabriel Lim is a registered psychologist and Head of Programme, Graduate Diploma in Youth Work at the Singapore University of Social Sciences. He is also the author of Clash of the Mind and Heart: Parents' Playbook for Helping Youths Succeed and President of Youth Work Association (Singapore). Adjunct Assistant Professor Chan Lai Gwen is a Senior Consultant Psychiatrist at Tan Tock Seng Hospital and a clinical educator at Lee Kong Chian School of Medicine.