Commentary: How can S'pore better prepare for the risks and opportunities of an increasingly uncertain world?
We live in an increasingly uncertain world. Events in recent years bear this out, from Russia's invasion of Ukraine that violated international law and disrupted energy and various commodity markets, to the Covid-19 pandemic that has claimed millions of lives and disrupted many more.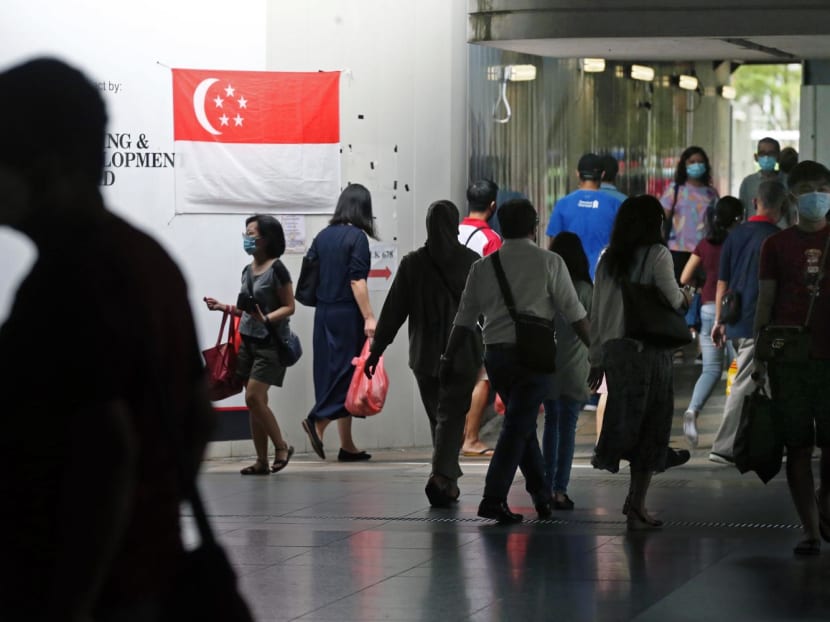 We live in an increasingly uncertain world. Events in recent years bear this out, from Russia's invasion of Ukraine that violated international law and disrupted energy and various commodity markets, to the Covid-19 pandemic that has claimed millions of lives and disrupted many more.
In the climate domain, international efforts to combat global warming have been inadequate, and we are seeing increasingly unpredictable weather phenomena.
It is unclear how these disruptions will be resolved any time soon. But rather than be overwhelmed by the crises, the process of scenario-planning can clarify the trajectories by looking at how major trends could interact and lead to different outcomes, before thinking through the implications of those outcomes.
This can then help us exercise some degree of agency to chart our path despite the pessimism and uncertainty. Through scenario planning, we can be more prepared for more unexpected outcomes.
Such exercises are not merely theoretical.
Strategies and action plans can be formed to address the implications of the scenarios generated.
Take, for example, how the Singapore Government has conducted scenario-planning to anticipate trends in food security.
In 2013, then-Agri-Food and Veterinary Authority of Singapore (today's Singapore Food Agency) implemented a "food security roadmap" that made use of scenario-planning analysis (and other techniques) to reinforce the country's need to establish alternative sources of our daily essentials.
The process uncovered the faulty assumption that the market could always provide access to the foods that Singapore could buy, and that measures other than diversification would have to be considered.
This prompted the establishment of food production facilities in other countries to bolster Singapore's food security and resilience.
The extension of this impulse to prepare for an uncertain, climate-disrupted future is the national goal of domestically producing "30 per cent of nutritional needs by 2030" announced in 2019.
Its wisdom or rather strategic anticipation becomes more obvious in the present circumstances of the ban of chicken exports by Malaysia.
At the national level, a scenario-planning exercise in 1997 led to the realisation that Singaporeans could see the country merely as a "hotel", viewing citizenship in transactional ways.
This highlighted the need to strengthen a sense of belonging to the country, leading to the creation of what would later become the National Volunteering and Philanthropy Centre — encouraging people's engagement with the community to imbue a sense of rootedness. These are tangible returns to these strategic thinking processes.
COMING UP WITH SCENARIOS
Coming back to Malaysia's chicken export ban and supply chain disruptions, these scenarios invite us to think about the driving forces that are uncertain and could lead to very different outcomes.
We do this to think through how current trends are unfolding, what could be lying ahead of us, as well as what actions to take to be prepared for worse outcomes, or to exploit opportunities.
One trend might be international cooperation on trade — whether countries might cooperate on food supply and continue with trade, or if they might become protectionist when it comes to food.
Another trend might be the degree to which countries can invest in technologies to be more self-sufficient in food and other areas. Scaling these technologies is a challenge and not all countries will succeed in having technology that improves food production.
From these two major trends — international cooperation on trade and the investment of technologies in food production — we can come up with four different scenarios, and pithy titles that will give a sense of the possible future.
"Holding back all I have" might describe a closed-up world where countries become protectionist, and where technology adoption for important supplies such as food, is low in the rest of the world.
"We have to keep holding on together" might describe a world where countries cooperate on trade in food supplies as technological self-sufficiency is low in the world.
"All on my own" might describe the situation where countries restrict exports while ramping up self-sufficiency efforts in food production, including accelerating technological adoption.
"Let's gather at the market" might describe a world where trade remains open, and that is accompanied by the rapid technological development to make agriculture more efficient.
This short exercise reinforces the point that Singapore might have to pursue additional means of self-sufficiency when it comes to food, including "vertical integration" policies — securing raw resources and other inputs to get to the finished product.
Following from this short analysis, we need to think about wider implications and broader questions.
For instance, how much further might Singapore need to increase food security and resilience in the face of potential disruptions — if 30 per cent of domestically-produced nutrition is the target by 2030, how could this target change beyond 2030?
Could Singapore's food technologies become regionally competitive and an important source of economic growth?
What more can the community, business and the Government do together to enhance collective resilience? How might we be more prepared to face other dire situations?
How much more are we willing to pay so that our food and other supply chains are more reliable?
PUBLIC INVOLVEMENT
Given the importance of scenario planning today,  the Institute of Policy Studies (IPS) has been conducting an exercise titled "Reimagining Singapore 2030" to identify major trends that will shape how we achieve "happiness, prosperity and progress for our nation" in 2030 and beyond.
Insights on these trends gathered from experts and key stakeholders across the country were translated into an online experience tool called Quest2030.
This will allow the public to share their views and craft a version of Singapore in 2030 where they can explore locations, chance upon artefacts, and read headlines from that place and time. Users can create their own artefacts or headlines, or reimagine iconic locations in Singapore to enrich the experience of their world for players who follow.
We are experimenting through this medium of a web-based app the ability to involve the public in this process of testing our assumptions about the future, grasping the possible alternative realities of life.
Through this, we can then ask if we have the institutions, programmes and mindsets to respond quickly to change and uncertainties together, with no one left behind.
The public involvement helps build a national reflex of adapting to change; not just for a selected few.
We may not always get it right but as a country, we will be better poised to survive life's "inevitable surprises" as leading futurist Peter Schwartz calls them.
ABOUT THE AUTHOR:
Eddie Choo is a research associate at the Institute of Policy Studies, National University of Singapore. He is part of the team behind the Reimagining Singapore 2030 project and the online engagement tool, Quest2030.