Commentary: How Singapore can tackle the growing spectre of teen terrorism
Three recent cases of self-radicalisation among Singaporean youths have rejuvenated concerns on the issue of online youth self-radicalisation and whether this trend is perhaps accelerating.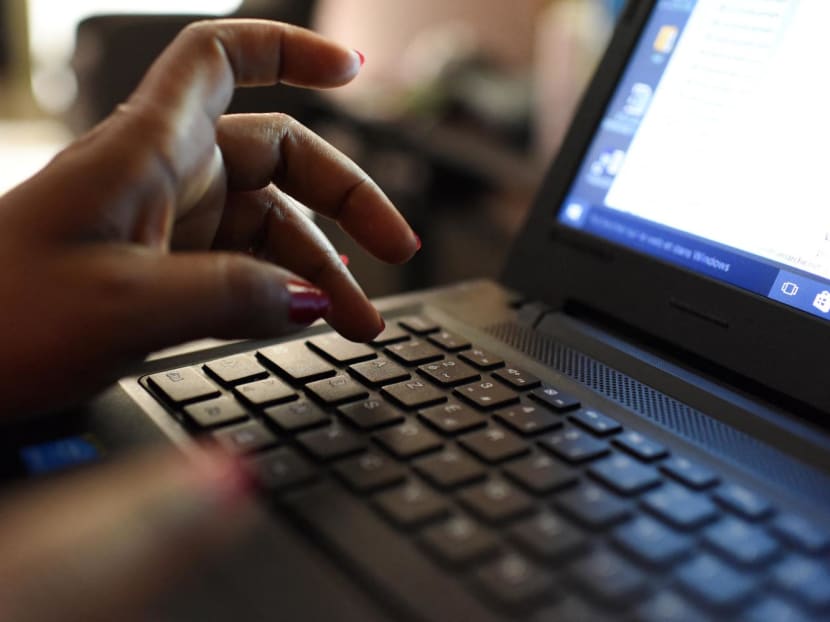 Three recent cases of self-radicalisation among Singaporean youths have rejuvenated concerns on the issue of online youth self-radicalisation and whether this trend is perhaps accelerating. 
Including the three recent cases, the Internal Security Department (ISD) has dealt with 11 cases since 2015 where youths aged 20 and below planned or harboured thoughts of armed violence in Singapore or elsewhere. 
ISD detained the first of the three recent self-radicalised youths in December. Muhammad Irfan Danyal Mohamad Nor, 18, was self-radicalised by watching online terrorist propaganda. 
He was also known to the two other self-radicalised youths who the ISD dealt with subsequently as they were part of the same extremist platform, although all three of them self-radicalised separately. 
To most, it was a shock to learn that one of the three youths is just 15 years old, the youngest ever to be dealt with under the Internal Security Act (ISA).
The other youth, 16, flaunted his imagination online and used the Roblox metaverse where he role-played as a terrorist fighter. 
The very young age profile of these youth shows terrorist ideologies' proliferation, reach and appeal to the young remain ever-present. 
VIOLENT THREAT NOT TO BE UNDERSTATED 
While the three youths' radicalisation journeys differed, their online acquaintance highlights the role that extremist virtual communities and peer networks play in the radicalisation process. 
Online spaces provide youth opportunities to connect with like-minded individuals where they can find acceptance and support for their radical views.   
The violent threat posed by self-radicalised individuals cannot be understated. 
While Singapore presently does not face any known and direct threats from organised terrorist groups, the steady stream of self-radicalisation cases suggests the ISD's latest terrorism threat assessment for Singapore as "high" to be well justified. 
Although terrorist groups such as the Islamic State of Iraq and Syria (ISIS) and Al-Qaeda have faced significant battlefield losses in recent years which have crippled their militant capabilities, their online propaganda drives are still ongoing. 
The goals of the three most recent radicalised youth were to replicate terrorist attacks, seen in other parts of the world, in Singapore. 
The young age of the self-radicalised youths does not diminish or reduce the seriousness of their threat potential. 
THE RISE OF "TEEN TERRORISM" 
In fact, "teen terrorism" has risen globally and is emerging as a potent threat.
In the United Kingdom, a significant increase in teenagers associated with far-right extremisms has sparked alarm and concern from the government and society there. 
In Australia, children currently constitute the bulk of "highest priority investigations" by the Australian Security Intelligence Organisation, the country's national security agency.  
In Singapore, the data put out by ISD shows there have been 45 self-radicalised cases dealt with under the ISA in Singapore since 2015.
At present, with 11 cases under 20 years old, this suggests that around a quarter of all self-radicalisation cases belong to the very young category. 
One contributing factor for this rise is the increased time the digitally native Generation Z spend surfing the internet, such as on social media and online gaming platforms.
The proliferation of extremist content targeted at radicalising the young will be a significant challenge for countries like Singapore, which has among the highest number of internet users from a very young age group in the world.
While self-radicalised individuals from other age groups have also been picked up, adolescents are particularly vulnerable, as they are at an age where they seek to explore and discover their own identities and are most impressionable. 
A person's receptivity to extremist narratives may also increase if they feel disillusioned or isolated or perceive a sense of injustice or oppression. In such cases, youth exposure to extremist content online can more easily serve as a springboard for radicalisation. 
The problem of self-radicalisation is also not specific to one faith or ideology — and it is dangerous to assume so. Stereotypes of this sort would only serve to be counterproductive while being factually wrong too. 
Singapore also saw a case of youth self-radicalisation in 2020 driven by Islamophobia; the teenager had plotted to attack Muslim worshippers at local mosques. 
Given the stream of self-radicalisation cases in Singapore and the nature of the problem making it hard to detect, there is also a likelihood that even with enhanced vigilance and monitoring, some cases might eventually slip through. 
In other words, the possibility of a terrorist attack in Singapore by a self-radicalised individual, including possibly a youth, cannot be ruled out. 
The three recent cases underscore the importance of continued monitoring of this space, early security detection and intervention as well as enhanced community preparedness to deal with the trend in youth self-radicalisation. 
SOME TIPS FOR EARLY INTERVENTION 
Even though this is a security issue, some perspective is also needed given the overblown imaginations of some youth involved.
For instance, one of the self-radicalised youths wanted to establish a Caliphate in Coney Island and was making plans towards it, which most would agree is ludicrous. 
In addition to a terrorist threat, this particular plot reveals the mindset of a vulnerable and hyper-imaginative youth who needs emotional support and help. 
Where the community — which includes parents, teachers and peers — might be able to help is to be vigilant for signs of radicalisation to facilitate early intervention.
In the context of Islamist radicalisation cases in Singapore, excessive consumption of radical materials is often a common and give-away sign of radicalisation.
Another common sign has been receptiveness towards foreign extremist and exclusivist preachers and a rejection of the moderate religious beliefs commonly adhered by the mainstream Muslim community in Singapore. 
In a number of these cases, the youths had a narrow and shallow understanding of certain religious concepts and saw complex issues such as geopolitics and inter-religious relations in rigid black and white terms.
The above-mentioned traits, as well as other psychosocial factors such as social exclusion and ideological grievance, can also influence one's radicalisation process. 
The interplay of these influences is complex and unique to each individual. Understanding these factors can help facilitate the creation of effective preventive and intervention strategies. 
Moreover, given the very young age of some of the recent self-radicalised youth, and cases from abroad where children as young as 13 have been involved, security agencies, families, teachers and community organisations will need to rapidly boost their understanding of the ever-growing plethora of online platforms. 
All stakeholders should work in tandem to mitigate the harms found on online gaming and other popular online platforms that are freely available on the internet. 
Greater monitoring and supervision from community members can help address, if ever slightly, concerns over the abuse of online spaces for radicalisation and other activities that promote terrorist violence. 
This is needed in both the physical and online environments, but especially the latter, given the difficulties with detecting radicalisation on the somewhat elusive and seemingly outlandish online spaces.
ABOUT THE AUTHORS: 
Kalicharan Veera Singam and Ahmad Helmi Hasbi are Senior and Research Analysts respectively at the International Centre for Political Violence and Terrorism Research in the S. Rajaratnam School of International Studies, Nanyang Technological University. The latter is also a counsellor with the Religious Rehabilitation Group.