Commentary: I landed 3 jobs through LinkedIn — here's how young professionals can learn to use it better
Many people get confused by LinkedIn. Is it a social media platform? Is it a jobs portal? Is it a marketing tool?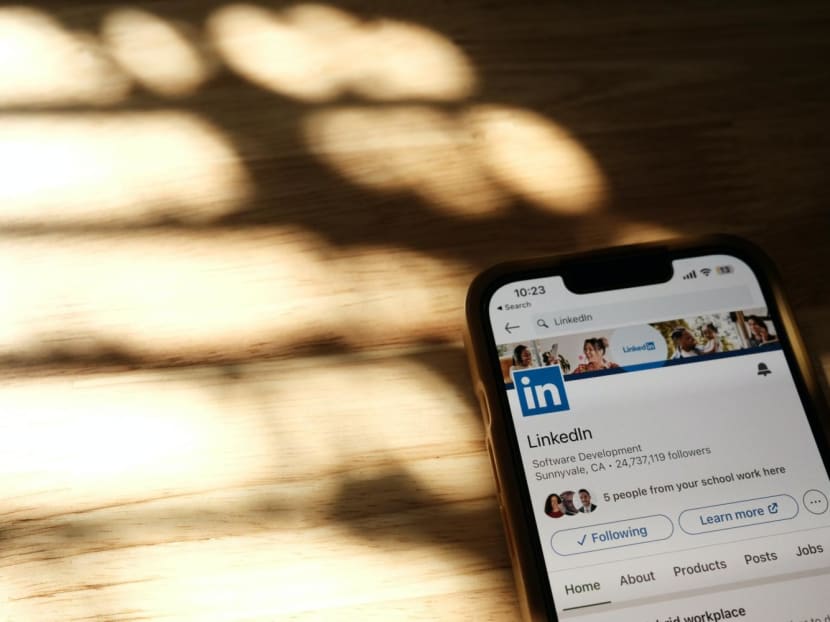 Many people get confused by LinkedIn. Is it a social media platform? Is it a jobs portal? Is it a marketing tool?
To me, it is all of the above, and I have always treated it as a massive lounge to hang out with other working professionals.
Occasionally, someone will come knocking with a job opening and we will strike up a conversation. Since 2010, LinkedIn has helped me to land three different job roles.
While its contemporaries Facebook and Twitter have seen waning participation, LinkedIn continues to grow steadily and now has 900 million users.
What puzzles me is that despite LinkedIn's immense popularity, many people still do not know how to use it effectively. Here are some tips on making LinkedIn work for you.
IT IS INTEGRAL TO YOUR CAREER
For those who think that LinkedIn is for stuffy, older people, it is actually the young workforce who are embracing it.
LinkedIn has about 3.8 million users in Singapore and its advertising tool reveals that 52 per cent of its Singapore users are aged 24 to 35. The next largest age group is 35 to 54 (25 per cent), followed by 18 to 24 (21 per cent).
Regardless of age, I believe everyone should be on LinkedIn because it is largest platform for professional networking and job hunting.
Moreover, the earlier you start using LinkedIn, the better, because it takes time to grow your connections and build a wide network.
The site targets white collar professionals, but I do not see why blue-collar tradesmen should not be there as well to show off skills that AI cannot yet replace.
A LIVE RESUME
Think of your LinkedIn profile as a dynamic, always-updated resume that will attract your future employers, business partners, employees and fans.
For first-timers on LinkedIn, the most obvious thing to do is to create your profile by filling in your work experience and achievements.
A common newbie mistake is to turn off the "public" visibility for your profile photo. This means most people except your existing contacts will not know what you look like.
This becomes a problem when you try to establish your presence on LinkedIn — your posts and comments look less credible because you are one of the minority lacking a profile photo.
Another mistake is to use pseudonyms or not use your full name, as people do on other social media platforms. But would you hide your real name on your paper resume?
Unlike a traditional resume, it is crucial to include common keywords that recruiters search for (e.g. "integrated marketing", "supply chain", "chief of staff") when crafting your profile.
When exploring job openings, you can use browser plug-ins like Jobalytics to check if you have the right keywords to match the specific job descriptions.
Even if you are currently employed, do not shy away from being searchable and interesting to recruiters who might just approach you with job openings.
In this age of constant job disruptions, we must be always open to new opportunities.
Also, take the time to explore the LinkedIn profiles of other high-flyers and learn how they present their track records to differentiate themselves.     
BE ACTIVE
A networking platform is only as useful as your networking efforts. Merely listing your work experience and then going silent on LinkedIn is insufficient.
I regularly reach out to interesting strangers on LinkedIn and invite them out for coffee. I would not have met these people in my usual social or business circles, and I have gained valuable insights from them.
Once you have established your profile, you should start using the platform actively to grow your presence. That means posting regularly, commenting on other people's posts and making new connections.
The best part is that as a LinkedIn user, you do not have to pay a cent to do networking at a global scale.
However, keep in mind that life is not a popularity contest. It is easy to get envious of other LinkedIn users who have tens or hundreds of thousands of followers.
What matters more consistently is growing your network and having meaningful interactions with a diverse range of professionals.
BUT WHAT DO I POST?
There is a perennial debate on the right type of content for LinkedIn.
Is it ok to post holiday photos? Or should it only be of company functions and workshops? How about my latest course certification?
There was a terrible phase last year when CEOs started to post themselves crying and feeling sad, and thankfully that has passed.
In my view, we can post whatever is appropriate in a real-world business scenario.
Whether it is your latest achievement, your opinion of politics, social affairs, industry disruptions or learnings from other companies, it is all appropriate as long as you communicate professionally and in a balanced way.
What is not appropriate? I avoid being negative, unhelpful or belligerent in my postings and comments. I also avoid spamming people with repeated content or every minor work achievement.
Keep in mind that LinkedIn does not always showcase your posts in a chronological order. This means that something you posted a week ago can be repeatedly shown to other users today.
So, if you were in a bad mood last week when you wrote something nasty on LinkedIn, it can resurface and potentially cost you a new business opportunity or job role before you even realise it.
A NETWORK FOR PEOPLE FIRST
What has become apparent to regular users is that LinkedIn posts by individuals receive more engagement than those by companies.
People tend to follow other people, not the LinkedIn page of a company. That is why in my PR consultancy work, I often advise other companies to have a few outspoken employees constantly post about their company activities or products.
"Tell people about the good things you and your company do!" I always say to them.
Unfortunately, some people remain trapped in the outdated mindset that the business narrative must be controlled by the marketing department and that social media is only for personal postings.
But we live in an era of individual thought leaders and evangelists who communicate directly to their audiences!
Perhaps the marketers are worried about toxic users wreaking havoc on the company's reputation.
However, as everyone has to use their real identity on LinkedIn, they tend to be more diplomatic and less emotional in their interactions. That is why LinkedIn has largely avoided the toxicity found in other social media.
There has never been a networking platform like LinkedIn. If you ask me, it is the virtual workplace where you will likely reap more long-term benefits than your actual workplace. 
ABOUT THE AUTHOR:
Ian Tan is a communications consultant and polytechnic adjunct lecturer with 22 years in the media and technology industries. He writes daily on LinkedIn about storytelling and sustainability.