Commentary: If adults wouldn't eat in a toilet, neither should babies — so let's help nursing mothers
As a mother and a breastfeeding advocate, I often share tidbits about my hard-won nursing journey to anyone who will listen — to friends and family, in parent chat groups, on social media, and with my clients.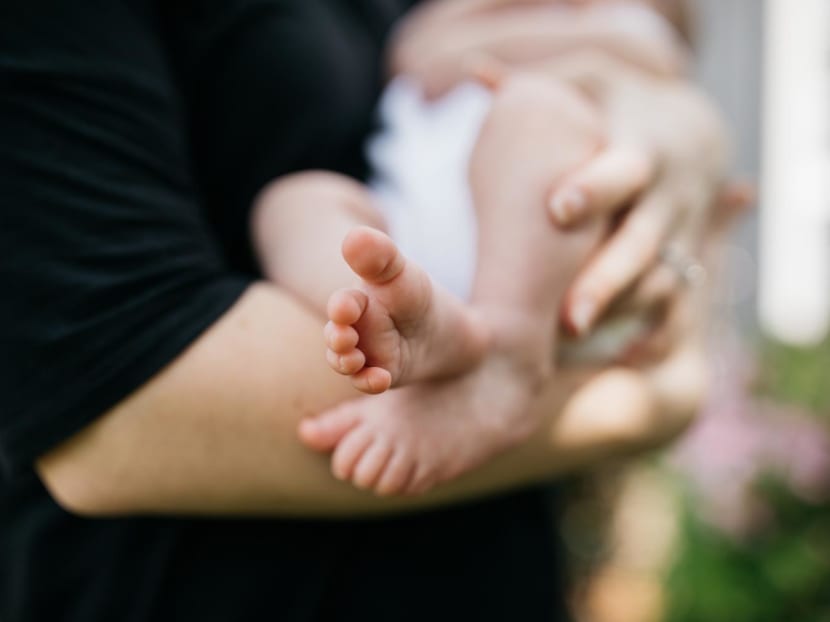 As a mother and a breastfeeding advocate, I often share tidbits about my hard-won nursing journey to anyone who will listen — to friends and family, in parent chat groups, on social media, and with my clients.
Every so often, someone will tell me that I really don't have to talk about "normalising breastfeeding" anymore, as the topic is passé and everyone already gets it.
When this happens, I let out a massive mental sigh, because the truth is quite the opposite.
Here's a recent example: A mother shared with me how she had written to ParkRoyal Collection Pickering, a five-star hotel here, to enquire about nursing room facilities — only to be told by a staff member that there were none and that she could use the toilet instead.
But if we wouldn't eat in the toilet, why do we expect infants to do the same?
Why do we think mums should pump and express breastmilk — their baby's food — in the same place that people defecate?
Parkroyal Collection Pickering opened its doors in 2013. So, it's not some old building that was erected before nursing rooms became a thing.
It's ironic that this beautiful, high-tech, multi-award-winning building by WOHA Architects has 15,000 square metres of layered "sky gardens" — but not a single space where mothers can feed their infants in private.
With a construction cost of S$137 million, surely a sliver of cash could have gone toward a nursing room? While it's true that one could retreat to the privacy of their own hotel room to breastfeed, not everyone who enters a hotel is a staying guest.
There are function rooms for corporate meetings, ballrooms for events and weddings, restaurants for dining — all of which breastfeeding mothers use.
I've not heard from the hotel since I reposted their e-mail reply on Instagram on Monday (Sept 26) morning — which is unfortunate, as I'm genuinely curious to know if I'm missing something as a hotel outsider.
I have, however, heard from close to 50 parents (mostly women) via comments and private messages — with almost everyone having their own tale to tell about paltry (or non-existent) nursing facilities in Singapore.
THE BIGGER ISSUE
To be clear, my intent isn't to shame the hotel nor the staff member. The issue is bigger than a single person doing their job.
It's about some parts of society consistently leaving women and mothers as an afterthought — whether in architecture, in design, or in customer service policies.
Even if Parkroyal Pickering doesn't have any nursing room, could an empty meeting room have been offered to this mother? Or at the very least, a partition put up somewhere discreet?
This isn't a zany request; mothers have shared that plenty of hotels already do this to work around the lack of dedicated nursing room facilities, including Goodwood Park Hotel, Four Points Sheraton, and Regent Singapore.
Also, this is certainly not to point fingers at Parkroyal, as it's clear this isn't an isolated incident.
In fact, several mothers have come forward to share that they have had similar experiences at other high-end hotels here — with some retreating to their car to express breastmilk for their child. It certainly makes one wonder what those without access to a car do.
Hotels aside, some workplaces are woefully ill-equipped for nursing mothers, with women forced to pump in dusty storage closets or tight toilet cubicles.
Stories of female employees feeling pressured to cut short their breastfeeding journeys are a dime a dozen too, since some bosses and colleagues frown upon "pumping breaks" (a misnomer, for sure — I fail to see how an electric device sucking like a pleco fish at one's breast can be considered a break — but that's another story for another day).
Singapore's Ministry of Health (MOH) recommends that mothers breastfeed for at least six months, and if possible, to continue until their infant is two years old.
MOH adds: "Mothers should breastfeed their infant for as long as they feel comfortable with it."
With maternity leave ending after four months, mothers who wish to follow MOH's advice are necessarily tethered to a breast pump multiple times a day.
The reality is that this "comfort" MOH speaks of isn't solely defined by a woman's effort or grit — it's also about the surrounding support she receives: From her partner, healthcare team, family, friends, colleagues, society, politicians, and yes, Singapore's built environment.
NOT A DIFFICULT PROBLEM
This isn't a difficult problem to solve, in my view.
The Government, for its part, updated its Code on Accessibility in the Built Environment in 2013 to place greater emphasis on universal design provisions for all, including parents with infants.
Among the new guidelines introduced in the 254-page document?
Lactation rooms, which should be "separated from toilets for hygienic reasons".
The code — which was updated again in 2019 — even included an example floorplan of what an ideal lactation room would look like.
Why, then, do so many hotels not have lactation rooms, almost 10 years later?
Unfortunately, they're not required to by law as lactation rooms are only compulsory in specific buildings, defined as ones "frequented by families" such as transport stations and large shopping malls.
So the Building and Construction Authority's recommendations are simply that: Generally-accepted guidelines, recommended for planners to follow.
That doesn't mean things can't change. Mr Louis Ng, Member of Parliament for Nee Soon Group Representation Constituency, continues to champion breastfeeding mothers' needs in Parliament.
As citizens, we can ask our own representatives to follow suit. We have the power to elevate this issue beyond the confines of grumbling parent chat groups and social media.
Building planners, too, can challenge themselves to follow the spirit of the law — not just the letter of it.
And where buildings have already been built without nursing facilities, some common sense and empathy can be applied to accommodate nursing mothers and their infants.
Following this commentary's publication, the mother received an e-mail apology from Parkroyal Collection Pickering's General Manager, which she shared with me. He acknowledged the staff's offer of a toilet for nursing was "inappropriate", and that the hotel has previously offered nursing mothers other options, like non-occupied guest rooms and vacant meeting spaces. He added that staff have been reminded of this for future nursing room requests.
Not everyone wants to breastfeed in private; personally, I nurse my children anywhere. But for mothers who do require a separate space, surely we can do better than a toilet (no matter how spacious).
When I reflect on why mothers are so often disregarded in how spaces are designed, the cynic in me can't help but think it's because we aren't seen to be revenue raisers.
That's honestly heartbreaking, because we mothers raise something far more important: The next generation.
ABOUT THE AUTHOR:
Kelly Tay is a Respectful Parenting Coach, founder of Juicy Parenting and mother of a three-year-old daughter and a one-year-old son. She can be contacted at @juicyparenting on Instagram.