Commentary: Long overdue healthcare reforms through Healthier SG, but real challenges lie ahead
Singapore has released its first White Paper, the first on healthcare reform since 1993, which contains more key details of the Healthier SG strategy.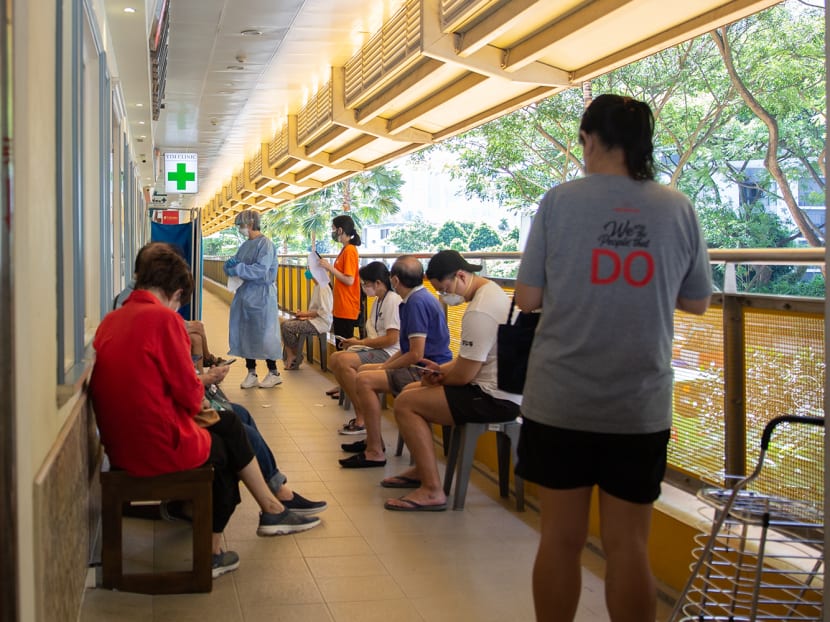 Singapore has released its first White Paper on healthcare reform since 1993, which contains more key details of the Healthier SG strategy.
At its core, the strategy describes the Government's efforts to shift the health system from its current reactive, illness-focused orientation to a proactive, health promoting one.
Without doubt, these are the most far-reaching and significant health policy reforms since Singapore's independence. Can Singapore be successful?
LONG OVERDUE CHANGES
Before assessing the likelihood of success, let's be clear these proposed changes are absolutely necessary and long overdue.
The White Paper identifies rapid population ageing and the concurrent explosion in chronic diseases as justification.
The health ministry had previously highlighted that whilst Singaporeans enjoyed one of the highest life expectancies in the world, our "health span" — or years lived in good health — was less rosy with citizens spending an average of 10 years of our life span in various degrees of illness and disability.
The seeds of good health and well-being in our old age are planted not in the twilight of our lives through radical medical measures, but in the everyday decisions of our formative years and right through adulthood into the senior years.
The MOH has articulated key features of Healthier SG:
Every resident committing to one family doctor
The family doctor delivering preventing care starting with a personalised health plan that includes "lifestyle adjustments, regular health screening and appropriate vaccinations"
Community partners supporting these lifestyle adjustments
The necessary enablers to "make it easy to do the right thing"
To this end, the MOH to its credit has thoughtfully developed a suite of incentives for both family doctors and residents to come on board Healthier SG, such as fair new payments to doctors for preventive care, access for residents to subsidised drugs, free health screenings and free vaccinations.
It has also mobilised many of the same resources that were so effective in Covid-19 swab and vaccination operations.
REAL CHALLENGES AHEAD
However, there are very legitimate and real challenges we must overcome for a successful roll-out which will begin in the middle of next year. 
First, the frame shift is profound. 
Our healthcare system has for decades been more accurately a "sick care" system. If we are honest with ourselves, we doctors have been taught to treat disease rather than to enhance health.
Whilst the World Health Organization defines health as a "state of complete physical, mental and social well-being and not merely the absence of disease or infirmity", anyone who has undergone health screening knows it is about detecting disease rather than assessing well-being.
Doctors and their care teams have to learn how to promote health beyond cursory generic advice to "exercise more, eat less and sleep enough" and unlearn the instinct to prescribe medicines.
Benjamin Franklin, a founding father of the United States, once remarked that the best doctors give the least medicine. Even as doctors relearn and unlearn, residents have to adjust the mindsets to be health-seeking, and not healthcare-seeking.
Practically, medical schools and professional societies such as the College of Family Physicians Singapore will need to revamp their curricula to include much more emphasis on preventive care and behavioural sciences.
Some form of real-time coaching for the family doctors as leaders of these Healthier SG care teams will need to be established.
On the part of residents, think of the Healthy 365 mobile app that's turbocharged with even more content and incentives and employers coming on board with "Healthier SG" days during which employees learn practical skills in healthy cooking, food choices, sleep hygiene and so on.
Second, Healthier SG is the antithesis of most government programmes. Government policy is often focused on providing for the vast majority and managing the outliers on an exceptional basis.
In Healthier SG, the intent is personalising to the resident as everyone's health state, goals, motivation, knowledge and community support would be different.
"Agility" and "nimbleness" are not words we typically associate with government programmes, but it will have to be so for Healthier SG.
Think of Healthier SG as a startup with the inevitable twists and turns, and expect years of evolution and refining. Will the public be able to stomach this?
Singaporeans have been generally tolerant and understanding of the Covid-19 pandemic responses requiring real-time adjustments and even the perceived policy U-turns sometimes.
The question is: Will this good nature extend into Healthier SG for the eight to 10 years that the MOH estimates will be needed to show initial results?
Third, inadequate healthcare capacity may be the Achilles heel of Healthier SG.
Even in our current "sick care" model, manpower is stretched. What more when family doctors see younger residents who are currently without illness for preventive care?
Note that Singapore is also short of nurses and virtually all other forms of health professionals.
There is never a good time for change and critics will grumble about even more tasks for an already burdened workforce, but there is really no choice —  the demographic and epidemiological realities compel action.
Thankfully, there are many outside the formal healthcare sector presently, and Singapore can make virtue of necessity.
The White Paper mentions "lay extenders", described as non-medical personnel who can undertake basic tasks and free up medical personnel to focus on clinical care.
I would argue that Healthier SG actually needs to promote an entirely new role — the health coach — which will go far beyond "basic tasks".
In the much-acclaimed Iora Health model (Boston-based Iora Health was acquired by One Medical in 2021), the health coach is the foundation of its success.
Health coaches are trained in the necessary health promotion skills and knowledge of course, but the secret sauce, as Iora founder Rushika Fernandopulle emphasises, is relationship: "We want people who have minimal social distance from the people they serve."
Finally, there may be opportunities science can offer.
Earlier this month, the National University Health System launched a Centre for Healthy Longevity.
At its launch, experts from around the world shared exciting research on multiple drugs that hold potential to slow down and even reverse ageing. Food will also be critical as "you cannot outrun a bad diet".
Dr Frank Hu of Harvard University, in an interview with the Washington Post, cautioned that "red meat, processed meat, saturated and trans fats, added sugars, fried foods, and refined carbohydrates all directly trigger pro-inflammatory responses".
Chronic inflammation is well known to accelerate ageing, and a poor diet is one of the most potent triggers.
FINANCIALS WEIGH ON EVERYONE'S MINDS
Healthier SG will be debated in Parliament next month, and many suggestions will be made to improve the scheme and overcome some of the challenges listed above. 
Among the questions, the financials will understandably weigh heavily on everyone's mind.
Doctors will want to ensure they are fairly compensated for their time and effort in preventive care as per the commitment in the White Paper, and residents must be assured that the monies the Government is investing in Healthier SG translates into lower costs for them.
I hope that the Government in the weeks ahead will explicitly address these.
The direction of travel is clear though; Singapore must prevail with Healthier SG. We must support and realise the fullest potential of Healthier SG.
Despite the upheavals and complex changes ahead, it is the only way forward for Singapore.
ABOUT THE AUTHOR:
Associate Professor Jeremy Lim is a medical doctor and public health specialist. He is director of global health at the National University of Singapore's Saw Swee Hock School of Public Health.