Commentary: Making universal health coverage a reality for more people in Singapore
Monday (Dec 12) marks International Universal Health Coverage Day.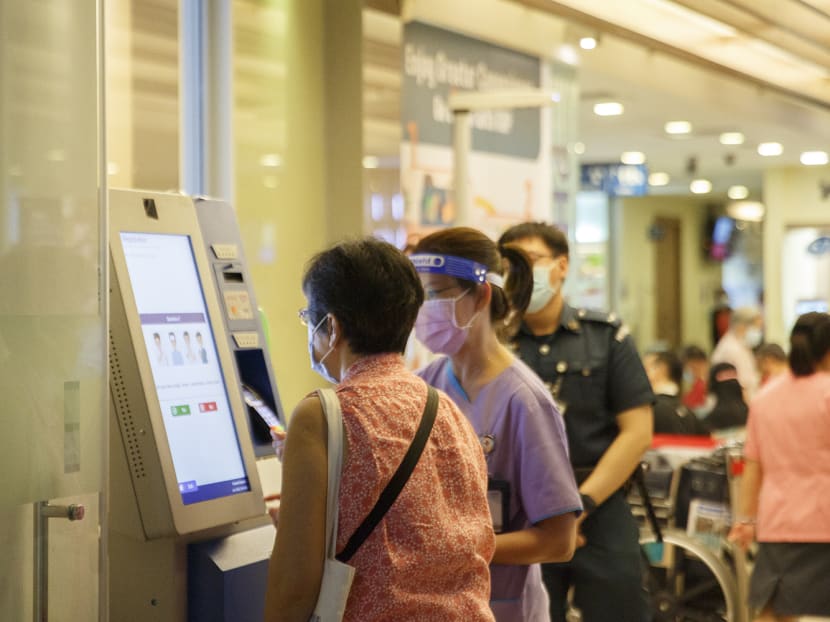 Monday (Dec 12) marks International Universal Health Coverage Day. 
Achieving universal health coverage involves optimising three competing components of healthcare — quality, access and cost — so that everyone has access to good quality healthcare without financial hardship.
While this goal may seem utopic and unattainable, countries have affirmed their commitment to progressing toward universal health coverage in a 2012 United Nations resolution and in adopting the UN's Sustainable Development Goals in 2015. 
The Leadership Institute for Global Health Transformation at the Saw Swee Hock School of Public Health, National University of Singapore, is conducting research on universal health coverage, health equity and health systems strengthening.
To commemorate International Universal Health Coverage Day, here we explore universal health coverage in the Singapore context.
TALE OF TWO SINGAPORES
Singapore has achieved good health outcomes, with one of the lowest infant mortality rates and highest life expectancies in the world.
However, is our healthcare truly universal? Our research reveals a tale of two Singapores.
First, the globally renowned success story where Singapore citizens and Permanent Residents enjoy world-class healthcare and a high standard of living. And the other, a Singapore where some vulnerable communities can fall through the cracks of the Government's safety nets. 
While the Singapore healthcare system caters well to the masses, there are still gaps in care for those who do not fall within this majority.
The non-resident population is not covered by national healthcare subsidies and health insurance schemes; this includes approximately 1.47 million people, or 27 per cent of Singapore's population.
Other vulnerable groups include LGBTQI+ persons, persons with mental health conditions, persons with disabilities, low-income workers and the otherwise economically disadvantaged such as gig workers and sex workers.
Some populations (notably the LGBTQI+ community, drug users and people with mental health issues) face significant societal stigma surrounding their identities or health challenges — often even from healthcare providers.
While stigma surrounding mental health is gradually reducing, starting with the decriminalisation of suicide in 2019, issues like substance use are looked down upon and therefore not viewed as public health issues.
Similarly, sex workers — who are at a greater risk of sexually transmitted infections and HIV — face discrimination and a lack of respect for their healthcare preferences due to the nature of their work. 
Beyond stigmatised groups, others have specialised health needs that are not addressed by the mainstream healthcare system. Persons with disabilities are one example.
Often, deaf patients lack interpreters during medical visits. While interpreters can be engaged from the Singapore Association of the Deaf or through other informal means, the onus is generally on patients to do so.
Current administrative healthcare practices, such as calling patients for information over the phone, often fail to consider this population group.
Persons with developmental or intellectual disabilities also find it challenging to find continuous care through all stages of life, from childhood to old age.
Singapore's health system is based on a philosophy of personal responsibility, and highly subsidised care is usually dependent on means-testing.
But there are patients who are ineligible for means-tested government subsidies and lack family financial support, such as pregnant adolescents or transgender patients undergoing hormone therapy. 
Gig workers, who lack employer health insurance and Central Provident Fund contributions, are also vulnerable to large out-of-pocket fees.
Healthcare for low-income migrant workers and migrant domestic workers is often tied to the goodwill of their employers, creating barriers to access, especially for specialist care.
These financial barriers can prevent some individuals from seeking out services, which can lead to poor health outcomes. 
Importantly, some of these at-risk identities and resulting health needs can overlap: A gig worker may be a foreigner or have a disability, an LGBTQI+ person may have mental health issues. 
This presents an even greater need for specialised, appropriate services for vulnerable communities. 
OPPORTUNITY UNDER HEALTHIER SG INITIATIVE
Patients first approach healthcare through primary care, making it an integral component of universal health coverage. 
Singapore's primary care network is set to be revamped next year through the Healthier SG initiative, providing an opportunity to create a more universal health system.  
However, taking a "one-size-fits-all" approach will not be enough.
While universal health coverage seeks to achieve universality, paradoxically, this means taking care of differentiated health needs and populations left behind in Singapore. 
Indeed, the goal of universal health coverage is not only to raise the bar for everyone but also to equalise the playing field by dedicating special resources to the disadvantaged.
 How can we achieve this difficult task?
5 SUGGESTIONS
First, Singapore's health system — especially primary care — can cultivate a more patient-centred approach. 
Healthier SG will enable stronger patient-provider relationships, as patients enrol with the same General Practitioner (GP) for life and co-create personal health plans focusing on their unique goals and needs. 
Patient-centredness can be emphasised at all levels in support of this. Medical school curricula should place increased emphasis on "soft skills", such as empathy and trust-building. 
Continuing education courses can be offered to all health staff — from private GPs enrolling in Healthier SG to staff at public institutions and community health workers — to enhance patient-provider relationships, raise the minimum standard of care across Singapore and ensure that social care needs are addressed alongside medical ones. 
Second, as the primary care network is reformed, patients could be given an informed choice in registering with GPs that suit their specific health or social needs. This can be facilitated by providing a publicly accessible registry of GPs or clinics with special interests.
For example, the Institute of Mental Health has a Mental Health-GP partnership programme that supports interested GPs to fulfil the needs of mental health patients through subsidies and supervision.
Other clinics offer specialised services for LGBTQI+ individuals, such as gender-affirming care and screenings for HIV and other sexually transmitted diseases. 
Making registries of such programmes visible to the public will give patients more agency in selecting providers, thereby ensuring that specialised health needs are better met. 
Third, Singapore may be able to learn from global best practices in supporting vulnerable populations.
By adapting the United Kingdom National Health Service's social prescribing or community referral model, for example, healthcare institutions can refer patients to non-medical resources to improve their health. 
This will be especially important for vulnerable populations, considering that social and non-clinical determinants of health (for example income levels, physical environment, exercise) account for 80 to 90 per cent of health outcomes. 
Healthier SG has already set the wheels in motion for social prescribing. There are plans to activate Singapore's vast network of community partners, such as the Agency for Integrated Care and Sport Singapore, for preventive and non-medical interventions. 
As the impact of the arts, sports and environment on health is increasingly recognised, these partnerships should be extended across the public, private and community care sectors. Resulting initiatives should be widely publicised to ensure that they are accessible to the public.
Fourth, institutions can proactively design their human resources to enable universal health coverage. Health workers should be trained to identify the health needs of vulnerable populations and should be well-informed of existing community resources.  
The SingHealth Community Hospitals School of Learning (SCHOOL) has already established training courses for doctors and allied health professionals in social prescribing and patient-centred care. 
Hiring guidelines should match population health needs.
For example, public health institutions within the three clusters — National Healthcare Group, SingHealth and National University Health System — could develop hiring guidelines that cater to vulnerable communities, such as ensuring a minimum number of nurses trained in sign language.
Fifth, the Ministry of Health can potentially extend its regular consultations with civil society groups to more health system decisions and populations. Forward Singapore provides an opportunity to amplify the voices of the marginalised to make our health systems more inclusive.   
These consultations should involve communities that are not traditionally represented in healthcare decision-making, such as sex worker groups and addiction recovery services, in an effort to pay heed to even the most stigmatised in society — recognising that they, too, have health needs and aspirations.   
As Singapore becomes more heterogeneous with diverse and complex issues faced by the different population segments, a "one-size-fits-all" approach will no longer suffice.
The rollout of Healthier SG is a commendable step to strengthen primary care and provides an opportunity to include aspects of universal health coverage into the health system to make it more equitable.
Beyond this, we need to continue creating systems premised on universal health coverage to ensure that the unmet needs of minority communities are addressed and that no one is left behind. 
ABOUT THE AUTHORS:
Nikita Kanumoory Mandyam and Capucine Barcellona are researchers at the Leadership Institute for Global Health Transformation, Saw Swee Hock School of Public Health, National University of Singapore.