Commentary: My 3 wishes for Singapore's National Day, and how I'm using TikTok to realise them
A city can only be as strong as its youth. They not only represent the future of Singapore but are one of society's main agents of change and progress. As a young Singaporean who just graduated from university and set to join the working world, here are my wishes for Singapore on its 57th birthday.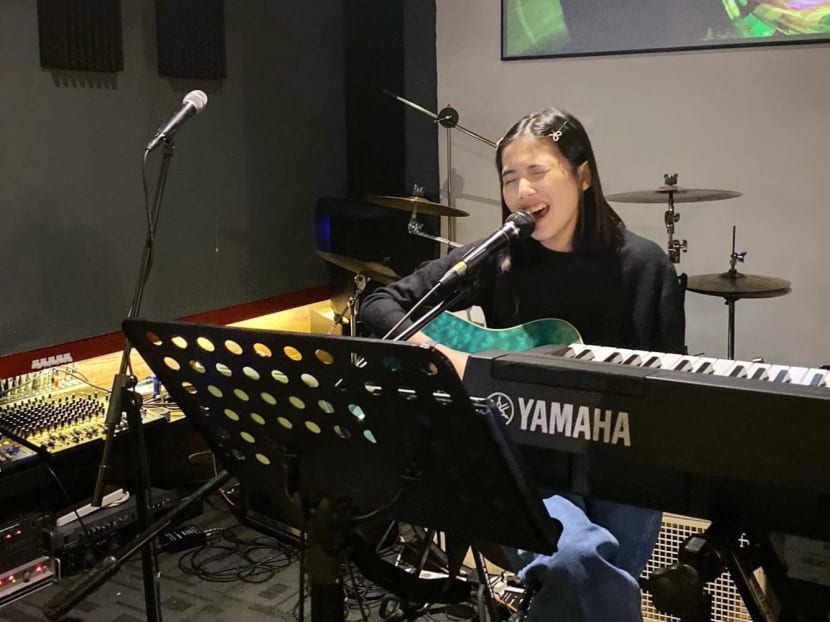 The distinctive sound of helicopters and fighter planes overhead, patriotic songs pervading the airwaves, flags lining homes and buildings, and the island turning shades of red and white with fireworks to boot – these are all tell-tale signs that National Day is finally in full swing.
Here in Singapore, we certainly have much to celebrate, and more to be thankful for.
For a tiny country with few natural resources, our success story is one for the books. In just the lifetime of one generation, Singapore has transformed itself into a world leader in many aspects of socio-economic development.
So, where to from here? A city can only be as strong as its youth. They not only represent the future of Singapore but are one of society's main agents of change and progress.
As a young Singaporean who just graduated from university and set to join the working world, here are my wishes for Singapore on its 57th birthday.
FORGET HAPPINESS, PURSUE FULFILMENT
"So as to achieve happiness, prosperity and progress for our nation," goes the last line of Singapore's national pledge.
Happiness is the state to which so many of us doggedly aspire. But rather than seeing it as the end goal, I'd like to challenge us all to seek moments of joy in our everyday.
I envision a future for Singapore where youth can enjoy a more meaningful and fulfilling pace of life that is not wholly focused on economic success and material pursuits.
That would mean a lower urge to fight with that feeling of needing to be better and faster and compete in a society that is already infamous for being kiasu (a colloquial term for the fear of missing out).
And that path to fulfillment looks different for everyone.
For me, that comes from supporting causes such as mental health that I'm passionate about, pursuing my interests in singing, or even simply reserving Sunday evenings for dinner with my family.
Life doesn't always bring us happy experiences, but we always have the opportunity to find meaning and fulfillment in our experiences; I think ultimately, that is very empowering.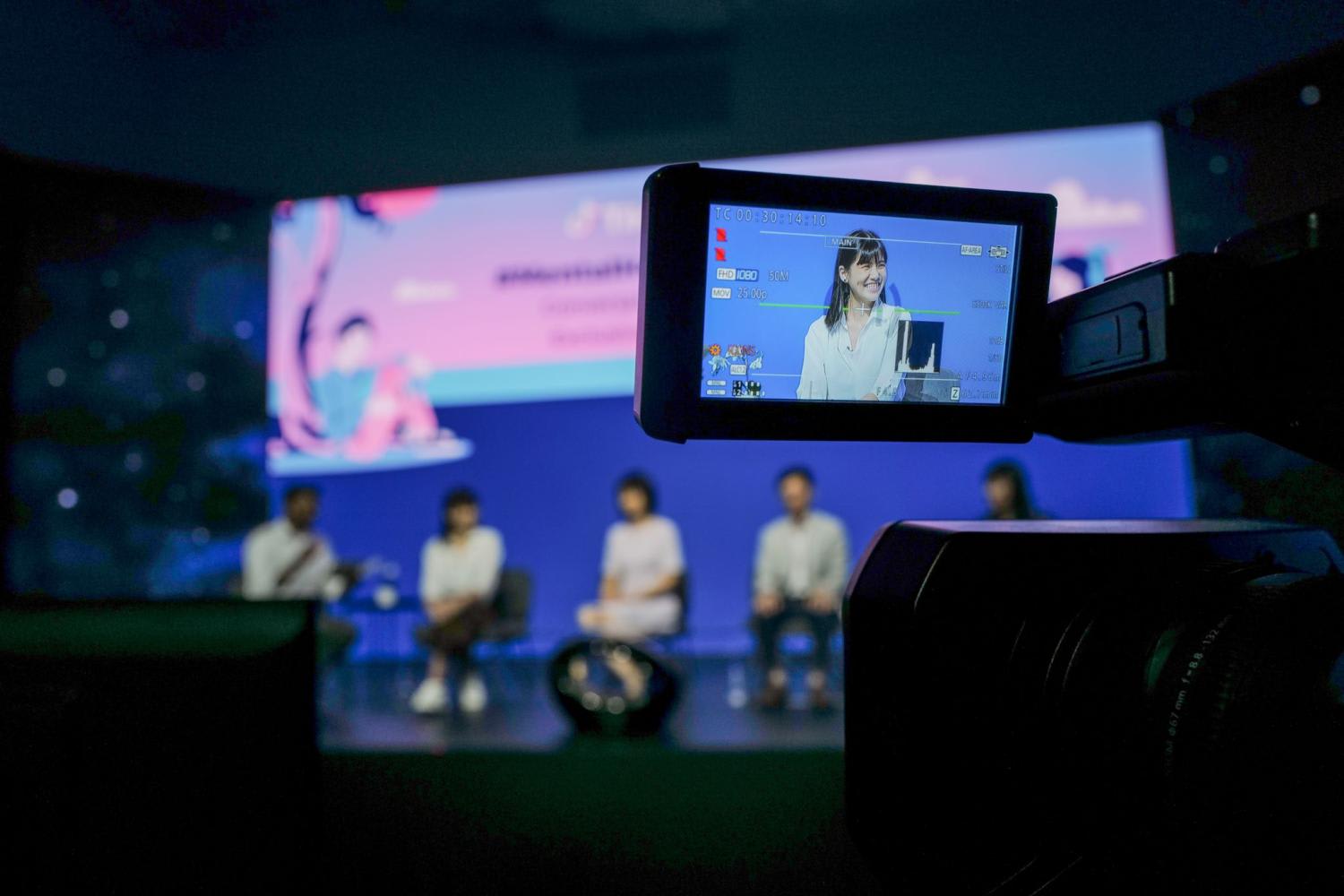 PRIORITISE MENTAL HEALTH
Covid-19 may not be fully over yet, but the pandemic has exposed a troubling trend: our mental health suffered.
We, especially youth, struggled mightily under the weight of isolation, disconnection and the myriad family, financial and other problems prompted by the pandemic.
It's time we place the same emphasis on mental health as with our physical health.
Part of prioritising mental health is also acknowledging that we all feel emotions, and that it's normal, and we should have appropriate outlets for those feelings - be it a therapist, a journal, or even on TikTok.
I started on TikTok in 2020 posting ballad and song covers due to my childhood passion for music and song writing.
Never did I think that one day, I would find the confidence to open up about my seven-year long struggle with anorexia.
The outpouring of support and love I received on the platform came as a total surprise and opened my eyes to the other unspoken mental health issues that youths struggle with today. It spurred me to become an active mental health advocate, especially on topics such as eating disorders.
Hearing about other people's recovery journeys with anorexia through the comments on my TikTok videos also gave me solace that it does get better. And even as cliche as it sounds, it helped me remember that time and patience is what I needed in my recovery journey.
I now create TikTok videos that aim to erode the social stigma associated with mental illnesses — one easily digestible, rapid-fire information nugget at a time.
In fact, as Singapore enhances mental health support in schools, community, and workplaces, it has definitely opened up a world full of opportunities for youth who are advocates and future aspiring professional practitioners.
That's why I'm now pursuing a Master's in Art Therapy, so that I can professionally contribute to improving the mental health landscape in Singapore.
A NEW KIND OF KAMPUNG SPIRIT
I come from a generation that's more comfortable with virtual communication than face-to-face contact and actual conversation.
And if there's anything the pandemic has given me, it's a new perspective on human connection and the importance of genuine relationships.
There might hardly be any physical kampungs left in Singapore, but I believe the kampung spirit is very much alive and we still celebrate the gotong royong spirit (a phrase originating from Indonesia, meaning the mutual help and the sharing of burden) but in new and unique ways - even online.
I hope we as youth can leverage the beauty of technology to harness sharing and build close-knit networks among neighbours, interest groups and Singaporeans with similar passions.
As part of the pioneer batch of TikTok's Youth for Good programme, we were able to embody that community concern and share inspiring short-form video stories about our personal journeys, as well as offer wellbeing support and messages of positivity to help one another — not unlike the camaraderie you would find in a kampung.
Being young is a gift — and one that we don't get to keep for long.
That's why I'm determined to use my energy, spirit, and vigour to live my purpose, step into the world and make a difference for Singapore.
ABOUT THE AUTHOR:
Yanni Ruth Chin, 21, is an inspiring singer-songwriter and a fresh graduate from Deakin University. She is an active mental health advocate with over 15,000 followers on the TikTok platform, sharing openly about topics such as eating disorders and the importance of staying positive.