Commentary: Novel solutions required to tackle threats of irredentist claims targeting Singapore
On May 16, Indonesian preacher Abdul Somad Batubara was barred entry into Singapore due to a history of extremist and segregationist teachings, creating uproar among his followers.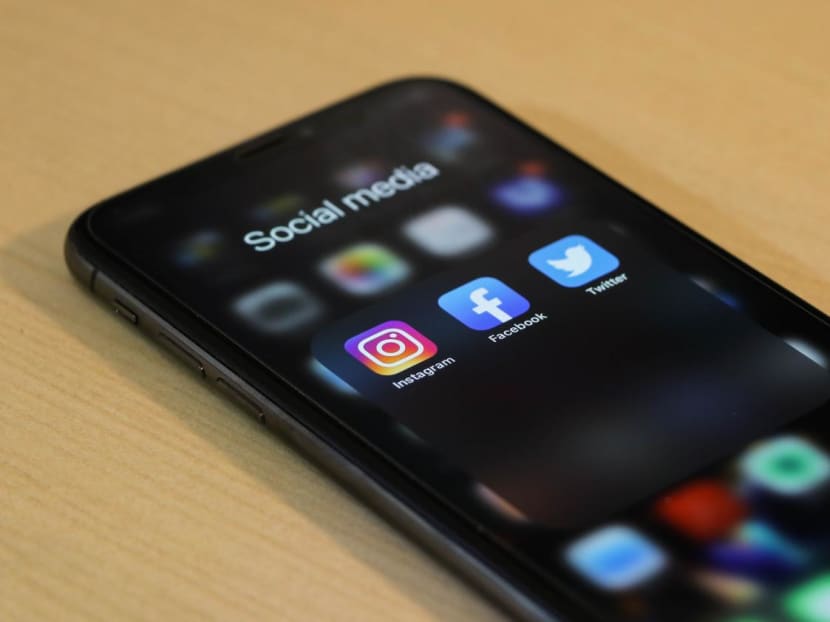 On May 16, Indonesian preacher Abdul Somad Batubara was barred entry into Singapore due to a history of extremist and segregationist teachings, creating uproar among his followers.
Following his denial of entry, the social media accounts of several Singapore political office holders and government agencies were spammed by Mr Somad's supporters. There were also calls for cyberattacks against Singapore Government social media accounts on public Indonesian chat groups.
When asked subsequently about his denial of entry, Mr Somad said he would not give up attempting to enter Singapore, referring to the Republic as being part of his land due to it formerly being part of the Temasek Malay kingdom.
He also later asserted that people in Riau see Singapore as part of their land as it was once part of the aforementioned kingdom, expressing confusion as to why he was denied entry into the country.
By alluding to such historical narratives, Mr Somad utilises ideas of "Greater Indonesia", championing irredentism where a territorial claim is made based on a national, ethnic, or historical basis, by reasoning that his recent attempt to visit Singapore was for the purpose of getting his wife and children to "know his ancestors".
Given how Russia, prior to its invasion of Ukraine, used similar rhetoric to conceptualise Ukraine as having always been part of Russian civilisational space, it is clear that such views have the potential to create attacks on the sovereignty of other countries, encouraging segregationism and nationalism.
LESSONS FROM THE RUSSO-UKRAINIAN CONFLICT
Prime Minister Lee Hsien Loong's May Day Speech discussed the far-reaching impact of the ongoing conflict in Ukraine, particularly for similarly smaller countries facing down much larger ones.
Indeed, Russian President Vladimir Putin's essay titled "On the Historical Unity of Russians and Ukrainians", which denied the existence of Ukraine as an independent nation, serves as a warning for those in small states, illustrating the potential damage that can be wrought by malignant historical narratives.
A recent survey we conducted on future confidence in Singapore showed that many Singaporeans are not aware of the significant impacts of the Russo-Ukrainian war, however.
While respondents generally supported (57 per cent) Singapore's sanctions on Russia, there remains a large proportion who are ambivalent or do not support them.
Ukraine's strategy in combatting disinformation has relied heavily on limiting the availability of Russian media, particularly due to Russian media manipulation playing a significant role in its broader military and political strategy.
However, non-Russian social media platforms such as Facebook, Instagram, and Twitter have taken over as vehicles for Russian disinformation efforts in the wake of this ban.
The social media platforms' inconsistent approach in enforcing their content policies suggests that they are likely to remain potent sources of disinformation in the future, and outside of an outright ban on all social media platforms, not much can be done to limit disinformation from these channels.
In countries like Singapore, where national security concerns must be balanced more carefully against demands for media freedoms, greater discretion may have to be exercised before imposing such stringent media controls.
Authorities have instead focused their efforts on developing a legislative framework to address disinformation, such as through the Protection against Online Falsehoods and Manipulation Act and the Foreign Interference [Countermeasures] Act.
Judicious application of these legal tools may help safeguard the fragile information environment for Singaporeans.
A 'WHOLE-OF-SOCIETY' APPROACH
However, the threat of irredentist claims targeted at Singapore has given rise to new challenges that require novel solutions.
The high rates of internet penetration and digital device ownership in Singapore mean that media controls and legislation can act only as parts of the solution, and a global regulatory approach to reform social media still appears to be some way off, if one ever emerges.
Governments that communicate effectively and honestly and work proactively to fight disinformation will have an advantage in shielding their citizens, but it is inevitable that their message fails to reach sections of society that are closed off or lack trust in their leaders.
With the disinformation of today having evolved beyond its conventional forms, creating a resilient and informed population is the most powerful resource any country can have in combating this broad threat, and as such, a whole-of-society approach is essential.
Initiatives such as the National Library Board's S.U.R.E campaign aimed at equipping the general public with tools to improve information literacy are welcome. However, the Government cannot tackle the spread of disinformation alone.
While government-led action on disinformation is often the most prominent, the sheer volume of fake news we are exposed to daily makes it impractical for governments to address any but the most pressing of cases.
Fortunately, the example of Ukraine provides possible solutions for meeting this critical need without expending excessive resources.
The Ukrainian government mobilised by updating its Doctrine on Information Security in 2017, a step that officially established the specific threats faced by the country, and also harmonised and empowered the efforts of state institutions in combating disinformation.
In addition, Kiev has combined this with a whole-of-society approach by working with civil society organisations, particularly in areas where it lacked expertise.
Some of the most prominent actors fighting disinformation in Ukraine, such as non-governmental organisation Ukraine Crisis Media Centre (UCMC), originated as civic initiatives predating the new government policy before the two later joined forces.
With this inclusion of civil society organisations, Ukraine was able to revamp its approach to disinformation by empowering institutions that were more agile and better prepared to tackle the challenge.
RESILIENCE FROM THE GROUND UP
Taking lessons from Ukraine, the participation of the private and people sectors should be seen as necessary in implementing a "whole-of-society" approach to tackling disinformation.
The building of a robust fact-checking system, aided by high rates of information literacy in the general public and supported by the legislative framework in place to combat falsehoods, help build a resilient line of defence against targeted information operations, which are a growing threat in the digital age.
The creation of the Asian Fact-Checkers Network (AFCN), a collaboration bringing together fact-checking organisations from across Asia to share best practices and exchange expertise to collectively tackle disinformation in the region, was informed by this "whole-of-society" approach.
By working with other fact-checkers in the region that possess experience dealing with widespread disinformation narratives, we can be informed of potential threats before they reach our shores, and actively negate them.
As an example, an Indonesian activist, Mr Anton Permana, was similarly banned from entering Singapore shortly after Mr Somad, on the June 18. Like Mr Somad, Mr Permana had been accused of encouraging divisive discourse, having been charged with using hate speech against Chinese people.
After consulting with fellow factcheckers in Indonesia, it was assessed that Mr Permana would be unlikely to cause further uproar following his denial of entry into Singapore, as he is not a well-known public or religious figure in his home country.
This and other information is useful in terms of pre-empting or dealing with such threats in the future.
Alerting other countries about issues that could have bilateral impact on our respective countries could also be a way to stay ahead of the curve in terms of other future issues or challenges that might be developing in the region.
Ukraine's existential fight against disinformation has illuminated lessons for the best path forward, and it is now up to other societies to carry the torch forward before our freedoms are also threatened.
ABOUT THE AUTHORS:
Joel Skadiang and Omar Farook are researchers at Black Dot Research, a market and social research agency that operates a fact-checking platform and led the formation of the Asian Fact-Checkers Network in 2021.