Commentary: Pandemic lessons — how Stem expertise, partnerships can help Singapore tackle the next crisis
In his recent National Day Rally address, Prime Minister Lee Hsien Loong opened with the theme of the "return to normalcy".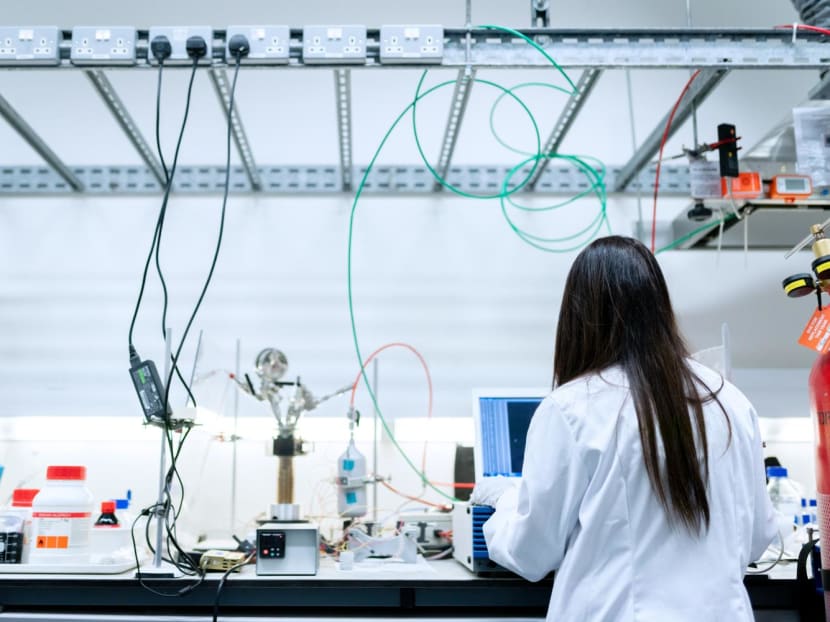 In his recent National Day Rally address, Prime Minister Lee Hsien Loong opened with the theme of the "return to normalcy".
He highlighted that the Covid-19 pandemic had posed the most formidable challenge to Singapore since independence, and the country's emergence from this trial stronger, more resilient, and more united stands as a testament to the indomitable spirit of the nation.
As a Singaporean, this sentiment resonates deeply within me. I am proud of how far we have come. As a scientist, I wrestle with the dual sense of pride and responsibility.
Pride, for the pivotal role science, technology, engineering, and mathematics (Stem) played in devising solutions during this global crisis.
And responsibility, because I am acutely aware of the issues we face:
The downward trend of university enrolment in Stem courses, leading to a national shortage of scientists and engineers
The imperative for wider diversity and inclusion to enhance global excellence and competitiveness
The scarcity of accessible educational resources that hampers long-term Stem literacy among the public
This recognition is underscored by the certainty that future challenges akin to pandemics are a question of not if, but when.
To this end, I propose two vital areas where Singapore can intensify its focus to ensure a more prepared response to future crises, with Stem at the core.
PRIORITISING STEM-FOCUSED PARTNERSHIPS  
In the aftermath of encountering the infectious pathogen in December 2019, researchers around the world embarked upon an unspoken alliance.
Though physically apart, the global scientific community found a way to come together to analyse the genome of this new strain of coronaviruses that was spreading rapidly across borders.
The outcome: Diagnostic tools, treatments, and vaccines that have become pivotal in combating the virus.
This collective effort under the banner of "open science", characterised by shared knowledge, data, and evidence, birthed breakthroughs that eventually allowed many of us to overcome the pandemic.
Singapore proudly stood among these innovators.
Local researchers uncovered the nuances of the Omicron variant, revealing that while it has superior immune evasion capabilities, it also had the potential to strengthen hybrid immunity amongst the vaccinated, which better protects against reinfections.
This discovery now fuels the creation of enhanced, broadly protective vaccines, highlighting our nation's potential to contribute significantly to global scientific endeavours.
Beyond the pandemic, international collaboration in scientific research can also play a critical role in improving general health, equity and sustainable development, especially in the digital age. 
Already, debates are happening around the implementation of blockchain technology in consumer services, or using artificial intelligence, gene editing, and other new and emerging innovations in healthcare.
The international scientific community's experience and insight will be vital for shaping these domains.
Yet, I am also aware Stem alone is not the complete answer. 
To expedite critical solutions, such as testing capabilities and telehealth services, the Stem community must collaborate with academia, government bodies, industry leaders, and grassroots organisations to provide accurate information and build public trust.
This is also why Science Centre Singapore recently collaborated with Lulo Paper Studio, Moderna Biotech Singapore, Nanyang Technological University, and the National Library Board to present a travelling exhibition called Going Viral. 
The exhibition documents Singapore's journey through the pandemic, while offering a broader perspective on the vital role of science and scientific partnerships in enabling modern pandemic interventions. 
The aim of this is to enhance critical Stem literacy amongst the public, while asking the question: "What will you be doing during the next crisis?".
SHORING UP NEXT-GENERATION STEM TALENT
While this is an old and familiar tune, I do believe that Covid-19 has reshaped how society at large, especially youths, perceive the role of Stem in crisis management.
At the Science Centre, we've observed a surge in student-led initiatives geared towards navigating the pandemic's challenges. 
Consider a nine-year-old who ingeniously fashioned a recyclable materials-based board game during an annual toy-making competition known as Sony Creative Science Awards in 2020, imparting virus protection insights to fellow children. 
Similarly, an 18-year-old participant in 2022's National Stem Talent Search presented a research study on deep learning techniques that can be used to predict infectious virus variants for pandemic prevention. 
These stories underscore that today's youth hold an unprecedented understanding of Stem's problem-solving prowess, nurtured by lived experiences.
Another thing that the pandemic shone a spotlight on is the breadth of career pathways in Stem. Beyond vocations directly embedded in Stem sectors, like epidemiology, data science, and biomedical engineering, Covid-19 also uncovered a host of complementary roles that were essential for holistic pandemic intervention. 
These include the areas of behavioural science, bioethics, and even regulatory affairs.
Our duty is to cultivate an environment that can foster curiosity and the courage to explore varied Stem careers. 
As an advocate for starting 'em young, I think one way we can do this is by investing in more mobile science labs and maker spaces that students can visit or vice versa, where they can have always-on access to advanced technologies and hands-on experimentation. 
I also believe in Stem mentorship networks that allow for guidance from seasoned professionals, tailored skill development, access to different perspectives, and very importantly, access to role models. 
This could also open doors to internships, collaborations, and even future job prospects.
In the words of PM Lee, "Covid now seems like a bad dream. Confused, receding, getting forgotten."
Yet, the spectre of another pandemic remains. The preparation must start now, with a whole-of-nation commitment to scientific excellence.
ABOUT THE AUTHOR:
Associate Professor Lim Tit Meng is the Chief Executive of Science Centre Board.