Commentary: Quit being quiet — why bosses and workers need plain talk especially amid economic uncertainties
Over the past year, the viral trend of "quiet quitting" had human resource (HR) managers clutching pearls from New York to Singapore.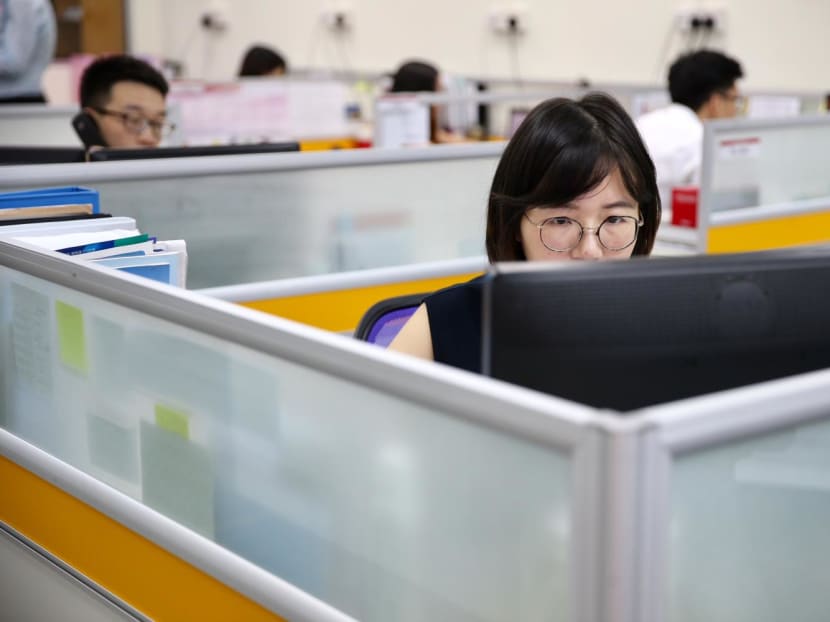 Over the past year, the viral trend of "quiet quitting" had human resource (HR) managers clutching pearls from New York to Singapore.
Then we heard about "quiet firing", in which employers offer little chance for advancement, disincentivising workers to stay. There is even, improbably, "quiet hiring".
But what companies should be more worried about is the problem these terms stem from: Employees want to be heard, but many do not feel they can communicate with their employers.
If those lines of communication do not open more effectively, both sides are going to lose out when economic hardship comes our way.
If employers can create a culture in which employees feel safe speaking honestly about their needs, wants and aspirations — without fear of reprisal — and in which managers can clearly communicate to employees what is possible and what is not, we will move toward a more engaged workforce in Singapore that is better equipped for the next recession.
ECONOMIC UNCERTAINTY
Less than half of employees in Singapore intend to stay with their employers, according to research by global HR advisory firm Kincentric, with only 46 per cent saying in 2022 that they would do so, down from 54 per cent in 2019.
One key factor behind this is a historically tight labour market, where an unemployment rate of 2.1 per cent means numerous options are available to Singapore's workers.
Workers who see their potential for advancement as limited will be more likely to leave, our research found.
In Singapore, more than 209,000 employee comments in our ongoing data collection from 2019 to 2022 have included perceived limited opportunities as a reason they are considering leaving their jobs.
Recognition and pay are areas employers struggle with, in Singapore and worldwide.
Globally, our research found only 52 per cent of employees feel fairly paid and 59 per cent feel appropriately recognised.
In Singapore, however, only 48 per cent said they were paid fairly, compared to 56 per cent across Asia Pacific. And 49 per cent in Singapore said they felt appropriately recognised.
With so few employees in Singapore intending to stay in their roles, employers will want to stave off departures.
One way to stem employee flight is to address the tension between the new-hire pay required to attract talent, and the pay and job scope for tenured employees that will make them want to stay. If senior workers feel they must go elsewhere for a notable pay increase, they will.
Some firms in Singapore have gotten the message.
KPMG has announced pay increases for its Singapore-based employees, with entry-level professional staff receiving a 20 per cent increase and S$30 million invested into a lifelong learning programme. 
Microsoft this year also announced pay increases. But more recently it has laid off staff, including in Singapore.
Singapore's economic growth rate has slowed in the past year, with the GDP expanding 3.8 per cent in 2022, down from 7.6 per cent the year before.
The Ministry of Manpower has warned of "unevenness in employment growth." In the past few months, layoffs in Singapore have risen, led by (but not limited to) the tech industry.
Retaining staff is crucial as we face economic headwinds, for both employers and workers. Companies navigating economic uncertainty, meanwhile, need experienced and engaged staff — traits that cannot be fostered overnight.
Cultivating these kinds of employees starts with providing the attention, recognition and support needed to invigorate them before it is too late.
UNSETTLED IN SINGAPORE
Another area in which Singapore posted dismal numbers was in employee engagement, defined as "the level of an employee's psychological investment in their organisation".
The engagement level here dropped by the steepest percentage in Asia during the pandemic, according to Kincentric's research — falling to 54 per cent in 2021 from 60 per cent in 2019.
By contrast, five of 10 Asian economies in the study showed an increase or no change in engagement. Worldwide, the research found engagement grew slightly, to 68 per cent from 67 per cent.
There are several reasons for this lack of engagement in Singapore. But a prominent theme was employees feeling unrecognised by senior leaders, who also failed to instil a sense of excitement and purpose about the job and where the organisation is heading.
In the survey, employees were asked for their level of agreement with certain statements.
Of those that saw the biggest drop in agreement from 2021 to 2022 locally, the steepest was for this statement: "The organisation actively looks after the well-being of its employees."
The next was: "Senior leadership makes me excited about the future of this organisation."
Leaders need to be able to set a clear vision and strategy, and to show each valued employee where they fit in.
Kincentric's research found employees reported eight times higher engagement when senior leaders made them feel excited about the future. People want to know how they fit into an organisation, and they want recognition.
But only 49 per cent in Singapore feel recognised for their efforts, compared to 63 per cent across Asia Pacific.
And just 47 per cent of respondents in Singapore believe they have future career opportunities at their company, compared with 54 per cent globally.
REAL TALK
To promote frank communication between workers and their managers, employers need to create a company culture that sustains a consistent experience for all employees and shows the employer is responsive to their input.
An example of this comes from DBS, which has found success in engendering employee satisfaction by developing employee-listening programmes over many years.
It seeks feedback from employees about their career progression and invests countless hours into training and equipping workers to take control of their trajectory in the way they best see fit.
Because of this, the firm's workers have expressed 91 per cent satisfaction in terms of feeling empowered to learn and grow within the organisation.
That is 17 per cent higher than the financial industry average in Asia Pacific in 2022, according to Kincentric's ongoing data.
Many companies conduct employee listening, but the exercise falls flat if it is done for the wrong reasons.
Done the right way, employee listening seeks to truly learn what employees want and need, and to foster trust between the employer and workers.
It gives managers insights that help them effectively engage their teams in big and small ways, creating the culture of honesty that gets a team through challenging times.
Employers need not meet every whim and fancy of employees, but they should give their workers the opportunity to speak frankly to their managers about ambitions and expectations, with the assurance that doing so would not affect their position.
In so doing, organisations need to equip line managers with more people skills and knowledge to handle difficult situations and conversations as well.
Both sides need to make an effort to come together, and co-create the safety, recognition, appreciation and stable work environment that will make employees comfortable enough to be honest.
And once bosses and their employees are speaking honestly, they can truly make progress and do great things together.
ABOUT THE AUTHOR:
Ornpawee Karnchanomai is Principal Consultant at Kincentric Singapore, a global HR advisory firm with a network of 400-plus experts and presence in key markets including Singapore, Japan, and China.