Commentary: Singapore's ONE Pass to attract top foreign talent — is it too little, too late?
Singapore recently announced the launch of a new Overseas Networks & Expertise (ONE) Pass which will come into effect on January 1, 2023.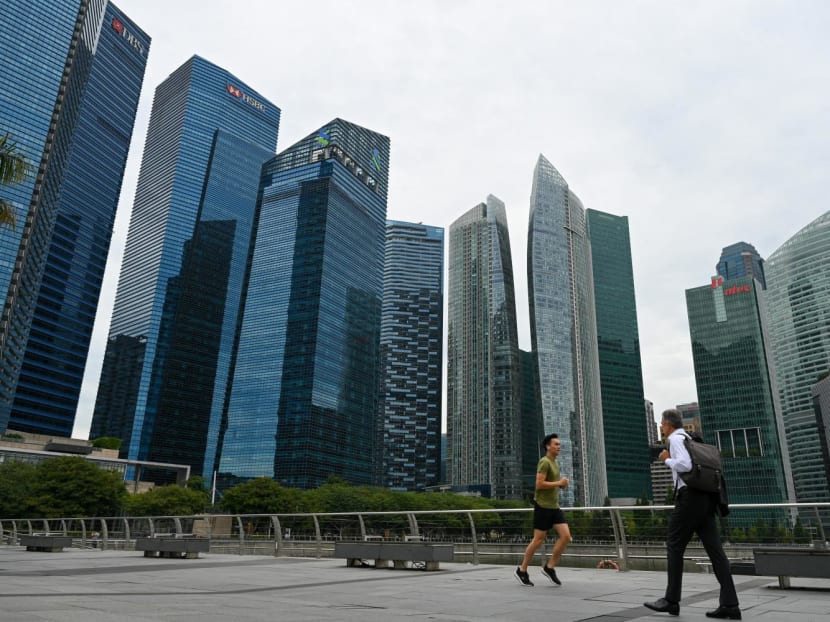 Singapore has recently announced the launch of a new Overseas Networks & Expertise (ONE) Pass which will come into effect on January 1, 2023.
The pass is targeted at high earners who are earning at least S$30,000 in fixed month salary, or high achievers with outstanding achievements in arts and culture, sports, and research and academia.
The pass, which will be for five years and renewable, offers greater flexibility such as the eligibility to concurrently start, operate, and work for multiple companies at any one time, the eligibility to bring in dependents, and the eligibility for spouses to work in Singapore.
One intention of the ONE Pass is to signal to the world that Singapore is open and top global talents are welcome but it is also a response to the increasing competition for the global war for talent by other nations.
The pass targets rainmakers or star players, attracting them to Singapore and enabling it to be the global hub for talent. This will also help ease the tight talent pool at the senior levels.
IS IT TOO LITTLE, TOO LATE?
Is Singapore too late in this talent game? Let's look at our standing in the Global Talent Competitiveness Index (GTCI) which evaluates a country's ability to produce and acquire talents as well as their level of skills and impact.
Since the inception of the GTCI in 2013, Singapore has been ranked overall second in rankings, except in 2020 when it came in third.
In terms of pillars that make up the overall rankings, Singapore has been ranked first since 2017 in terms of enabling and attracting talents. However, in the latest 2021 report, Singapore fell to the second position for these pillars.
Singapore improved in terms of growing talents, which we were ranked second, but fell sharply in terms of retaining talent for which we were ranked 35th out of 134 countries from 24th in 2020.
A closer look into the indicators for retention of talent suggests that this drop was contributed to the inclusion of personal rights indicator in 2021 (ranked 79th) and the drop in physician density indicator from 2020 (65th in 2021 from 55th in 2020).
However, Singapore still maintained fourth in the ranking for brain retention indicator.
Singapore has remained at the top of the competition for talent in enabling, attracting, growing talent.
While the low rankings in talent retention suggest that there can be some room for improvement, the brain retention indicator, which expresses the extent that business leaders believe that Singapore is able to retain talented people, provides confidence that it remains strong and competitive in this talent game.
However, it is important to understand the talent game is dynamic and never-ending. While Singapore has the advantage, this advantage can be eroded if the country does not continually improve.
This corroborates a key reason for the changes in employment passes such as the ONE Pass, which is to strengthen Singapore's position in being competitive for global talent.
In terms of enabling talent, the ONE Pass does make it easier for top global talent to come to Singapore and provides flexibility if their spouses intend to find work.
Given that some countries are already doing this, not making these regulatory changes will make it less attractive for top global talents to consider Singapore.
TALENT MAY NOT FLOW IN LIKE A RIVER AND STAY
There is an assumption in the recent parliamentary debates that top global talent will flow in like a river and stay. While this may be true, this is a complex relationship which involves several factors.
The ONE Pass is just one factor that reduces the barrier to entry. Past research suggests that in relocating, global talents consider if the host country is accepting of immigrants.
Global talents will also consider if the host country is perceived as a favourable place to live and work where there is good quality of life and services as well as a vibrant place to play and enjoy life.
Another factor is also if the host country's environment is dynamic and whether there is value in being here.
For now, rankings suggest that Singapore remains a competitive and dynamic economy, but this should not be taken for granted.
Singapore was ranked first in the 2019 World Competitiveness Rankings, but in the 2022 rankings, it was ranked third, having recovered from fifth in 2021.
Singapore ranked lower in management practices (14th) and scientific infrastructure (16th), which may impact its overall attractiveness to top global talents.
Coupled with the low rankings in retaining talents in the recent GTCI, Singapore must also consider ways to retain rainmakers and star players. This is something which the ONE Pass cannot effectively address.
After all, top global talents are highly mobile and they are not obliged to be committed to Singapore.
HOW WILL TALENTS BENEFIT SINGAPORE?
It is also hoped these stars will accelerate the capabilities of our local talent and create a dynamic and innovative environment.
Indeed, there can be several advantages for Singapore if top global talents are to come here.
Top global talents are known to have exceptional skills and performance. For example, we used to have British inventor James Dyson and emerging markets investor Mark Mobius based in Singapore.
Top global talents are movers and shakers of the world, and they can boost the presence of the organisations they belong to and cities they reside in.
Having top global talent can also enable Singapore to be a magnet to draw other talents to come to our shores.
Top global talent can also inspire our local talents to emulate them, especially if top global talents contribute as mentors to nurture the next top local talent.
Apples do not fall far from the tree. Having that tree in Singapore can benefit us more than having that tree rooted elsewhere. Top global talents bring along their ideas and past work experiences and practices with them.
Their top management team experiences can help build better management practices in our boards. Their exceptional professional skills can help advance Singapore's field of arts and culture, sports, research and academia.
Singapore can also enhance our talents' connections by tapping their vast social networks.
STAR TALENTS NEED GOOD MANAGEMENT
However, this is provided that top global talents are willing to share their time, energy, and social network as well as impart their knowledge and skills.
Past research on top talents or stars suggests that there are also negatives. For example, they may be more self-focused and are mindful of what they can get in return.
They may not be willing to share their expertise and social networks nor impart their skills if they do not see any benefits out of the exchange. Stars may also come with an ego and may be difficult to work with.
Too many top talents concentrated in one team can result in worse team performance. If stars are not managed well, they may demotivate other non-stars.
Because stars often have high status in terms of power and resources, others may be envious which may result in destructive behaviour.
Possibly because of these possible negative consequences, concerns on quality and meaningful contributions of these top global talents are being discussed.
Who Singapore attracts need to be exceptional in terms of their individual performance but also be willing to contribute to Singapore.
A PRO-ACTIVE APPROACH NEEDED
The willingness to contribute is a two-way street. It is hoped that the top global talents will actively volunteer their time and energy to contribute to Singapore in meaningful ways, but we cannot be passive.
We should be proactive in engaging, encouraging, and involving top global talents in our local communities to secure more opportunities to grow the local talent. We need to be cognisant about how we define meaningful contribution.
It will be difficult, considering the breadth of areas that Singapore aims to attract top global talent to.
Nonetheless, it might be useful to have principles of what Singapore means by "meaningful contribution" to aid the development of good indicators.
Research has shown that for the transmission of ideas, learning, and innovation to occur, it is important to have global talent flows.
In light of the competition, the ONE Pass seems necessary for Singapore to remain a global talent hub.
But this alone is not a guarantee that top global talents will contribute meaningfully to and remain in Singapore nor will it lead to acceleration of growth in our local talents.
This requires Singapore to continue to improve conditions to attract and retain top global talents and to proactively engage them.
Singapore must continue to invest and grow our own local talents and businesses not just within our shores but venture outside to where other top global talents exist and compete for those who have the opportunity to.
ABOUT THE AUTHOR:
Sherwin Ignatius Chia is a senior lecturer in the Human Resource Management Programme at the Singapore University of Social Sciences.